Discover MFA Programs in Art and Writing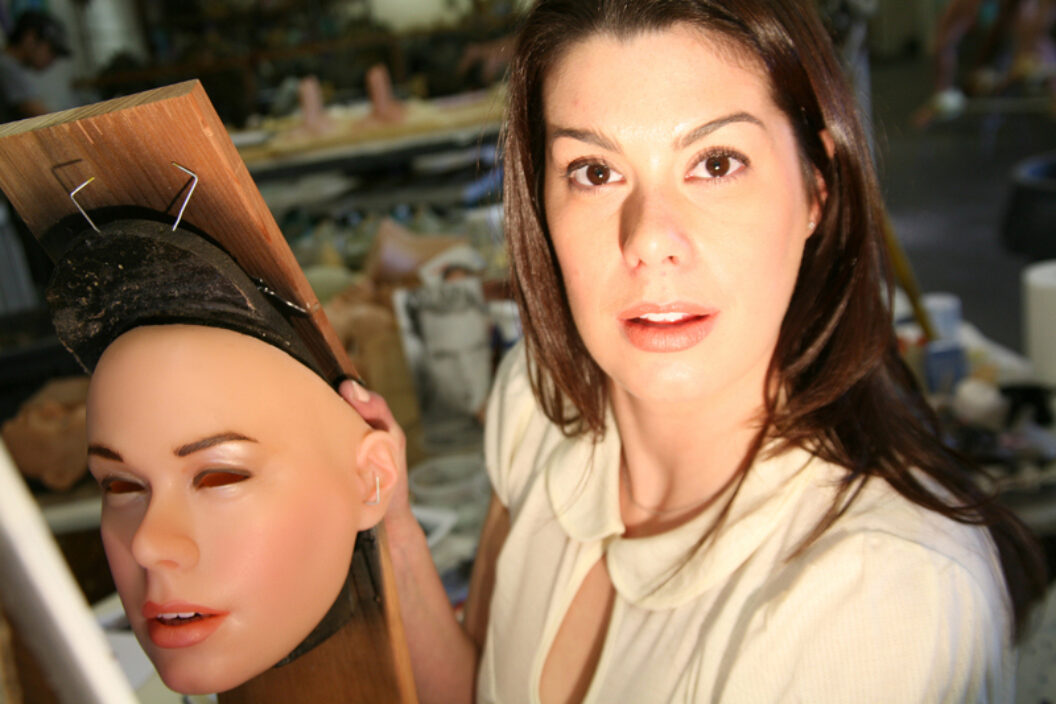 Two excerpts from performance artist Amber Hawk Swanson's work surrounding Amber Doll, a life-like sex doll commissioned in her likeness. Amber and Doll enjoyed a six-year long romantic relationship and artistic collaboration. They disrupted wedding receptions, roller-skating rinks, football tailgating parties, theme parks, and adult industry conventions. In the resulting series, Amber Doll Project (2006–11) ideas surrounding agency and objectification are questioned, as are ideas about the success or failure of negotiating power through one's own participation in a cultural narrative that declares women as objects.
In 2011, Hawk Swanson transformed Amber Doll's body into a replica of the bull orca Tilikum, who lives in captivity at SeaWorld Orlando and has been involved in the deaths of three people. Now that Amber Doll has been transformed from female to whale, Amber Hawk Swanson is commissioning five more Amber Dolls in her current likeness. By studying the Google analytics from her website, as well as the IP addresses of people who have emailed her over the years, Hawk Swanson will determine the countries where the most "interesting interest" has come from. She'll then take applications from people in the five countries that she determines should receive dolls and choose five "winners" who will own Amber Doll for a year.
For more on Amber Hawk Swanson, visit her website.