A Secret Cut in History: Amanda Lee Koe Interviewed by Leah Dworkin
The novelist on studying cinema in Singapore and how she came to imagine the queer love lives of Marlene Dietrich, Anna May Wong, and Leni Riefenstahl.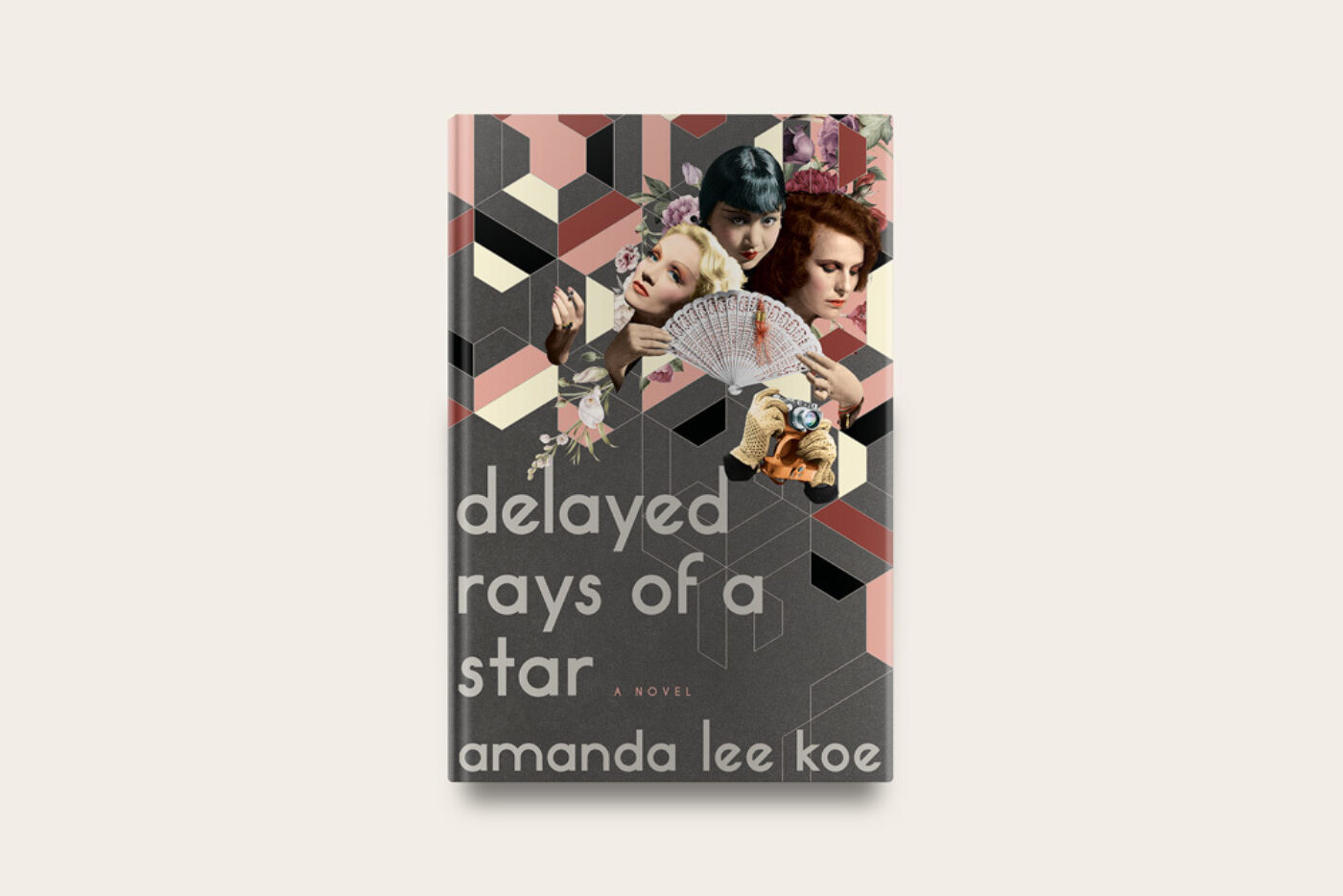 Only once during my years in Columbia's MFA program was there a workshop where, after we struggled to find something critical to say, the professor—a remarkable writer (and fortunately for us, a judicious reader)—said, "This actually, in my view, is a nearly perfect story, and that's not something I've ever said in a workshop before." It was our first semester. The class sat quiet. We all knew that what the professor said was the truth before she'd relieved us with her assessment. The story was written by Amanda Lee Koe and years later I still remember it viscerally. The people in its world, how they spoke, how they moved, their misunderstandings, how regardless of their impasse, they touched one another.
The same can undoubtedly be said for her phenomenal debut novel, Delayed Rays of a Star (Double Day). It tells a story that springs from a real-life photograph of Marlene Dietrich, Anna May Wong, and Leni Riefenstahl, a snap taken in 1928 by Alfred Eisenstaedt at a party in Berlin. Through overarching sections with titles like "Josef von Sternberg Pays a Visit to a Zen Buddhist Mental Asylum in Kyoto" and "Marlon Brando Lays an Egg as News of Pearl Harbor Reaches a Chicken Coop in New York," the novel careens decades, space, time zones, and countries with their changing borders. It explores not only the female icons at their beginnings, pinnacles, and declines, but other famous people in our lexicon who stand alongside the unknown. The celebrities are made to be as human as the average people are made to be worthy of celebrity, each and every one differently fabulous. No character is denied multifaceted interiority.
—Leah Dworkin
Leah Dworkin Where were you when you first saw the 1928 photograph by Alfred Eisenstaedt?
Amanda Lee Koe This is such a New York transplant cliché, but I was in the photography aisle in the Strand, looking for a Nan Goldin photo book. There are two Goldin photos I'll never get over: Heart-Shaped Bruise, NYC and Amanda In The Mirror, Berlin. I didn't find it, but I came upon this Eisenstaedt monograph, and there was someone who looked like Marlene Dietrich on the cover. Not the way we know Dietrich to look, you know … cool, untouchable … but a less blonde, less sculpted Dietrich. More guileless, more genuine. Pre-imaged. I still have the book, with the used and out-of-print Strand price sticker, $10. Best buy ever.
LDThis was your starting place?
ALKI knew I wanted to work on a novel, but I hadn't been able to commit to anything yet. I wanted a really specific, spacious canvas. Something that could transcend my own limited time and space in a way that could be aesthetic and rigorous, old and new, lateral and narrative. I have a very greedy, very messy brain, and quite often I've been asked, "Why are you trying to do so many things at the same time? What are you trying to prove?" I'm not trying to prove anything, I just want to live more dangerously on the page. There are so few worthwhile risks we get to take in real life, why would I replicate that in writing life, where, more or less, anything is possible, and the only barriers are technical ones?
LD How did you choose this moment?
ALK This sounds so stupid, but do you believe in love at first sight? Conventional wisdom is that it is just lust, right? Surely there is no such thing as just lust because it's still a totally unique confluence of synapses, hormones, triggers, firing away towards your having any sort of feeling about anything—I don't think we should dismiss instinct! The moment I saw the photo of Dietrich, Wong, and Riefenstahl together, I knew it was my novel. It felt magical that the photograph even existed at all. That these three women, great and flawed in their own ways, had breathed and preened and posed together for a picture, before each of them found their footing, their big breaks. It felt like a secret cut in history.
LD The book feels like that, a magnificent and magnified secret cut in history. Previously, how and when did you first "meet" the three?
ALK When I turned fifteen, The Hours came out, and I was confused by what I was watching. One moment the characters were composed, and the next they were flushed and emotional. Later I found out that the Singapore media authorities had censored three lesbian kisses between the main characters—that was why there were gaps of emotional and physical continuity. I tried to look for the missing scenes on YouTube, and went down a search algorithm that eventually led me to a fan video collage of Greta Garbo kissing a woman in Queen Christina, and Dietrich kissing a woman in Morocco, set to Cyndi Lauper's "Girls Just Want To Have Fun." Garbo was cool, but Dietrich was so fun.
She was my first queer icon as a teenager. I tried to watch what I could of her old movies, a good number of which were on YouTube. That's how I first saw Shanghai Express, which Wong starred in with Dietrich. To be honest, Wong wasn't a huge revelation for me at that point as a teenager. Having grown up watching Hong Kong movies with gorgeous Chinese leads and casts, I didn't feel starved of representation the way I might likely have felt if I had grown up Asian American in the US, or as a minority race in Singapore. It was only later, when I understood the sociocultural context that Wong came out of, that I saw how incredible and anomalous her career was. Riefenstahl was really just general knowledge, the way you know that Goebbels was the Reich Minister of Propaganda. I saw Olympia and Triumph of the Will later, as an undergrad, but I didn't know that she was an actress and a dancer until I started to research my novel after coming across the Eisenstaedt picture.
LD Dietrich's character, who we see over the course of her life, is largely written as her elder self. She's bedridden, living in Paris, only ever interacting with her much younger Taishanese maid, Bébé, once a week. What pushed you to write into the voice of her later years?
ALK For anyone writing (or even thinking) about a cultural icon, one almost always begins in accordance with the image of them that has been cemented in pop cultural consciousness, more often than not in their physical and creative prime. Very quickly this needs to be deconstructed. Dietrich was notoriously strict and disciplined, with herself and her collaborators, about her onscreen persona, whereas I wanted to situate my interpretation of her in the part that was most human. I did want to interact meaningfully with her star image, but I wanted a certain triangulation, if that makes sense, between myself as an author, Dietrich as a human, and Dietrich as an icon, because then those dynamics became so much more complex. How does one deal with old age when one has already become, as you say, eternally young in the public eye?
There's a scene in the novel where it occurs to Dietrich that, unlike everyone else she has ever encountered, Bébé has no idea who she is. Dietrich laughs, and realizes she's free from having to play Dietrich. As characters, Dietrich and Bébé could not be further away from one another—generationally, geopolitically, their station in life—yet at the end of the day, although they hardly share a language or any common ground, they have such an intimate understanding of one another. Yes, in a limited way, but also in a precise way.
LDIn what ways is it different (or the same) to write in a voice much older than yourself?
ALK The funny thing is that it hardly felt like a voice much older than myself. When writing, I often feel like I'm having an out-of-body experience in which I'm as ageless, sexless, classless, raceless as I can ever humanly get. I don't mean this in an esoteric or flippant sense. I mean that I have to forget myself so I can be fully committed to understanding my character's motivations in a way that isn't facile or boxed in.
What one often finds, in real life as well as fictive life, is that what motivates you or another person or a story character is something that isn't as circumscribed by external identity markers as one might have originally presumed. Yes, these are crucial for a writer to study, but only as parameters to imagine or perform within. They also have to be tossed out, so that we can find the invisible particularities that are secret and internal. If anything, I prepared myself for old Dietrich by writing young Dietrich first. Dietrich appears as a young, magnetic, brazenly bisexual rake in Wong's chapters, and once I had internalized the ego and glory of that, it was absolutely natural for me to feel, physically and mentally, the utter horror and frustration of growing more feeble, powerless, dependent by the day, and that was the space I wrote from.
I never had older family members in my life. My paternal grandfather was an opium-smoking, Teochew laborer from Guangdong province who died the year I was born, my maternal grandparents live in Penang, and I grew up in Singapore. But as a child, I liked talking to adults, and as an adult, I like talking to older folks. I majored in cinema studies as an undergrad, and my thesis project was an experimental documentary about the love and sex lives of elderly Chinese men and women in Singapore, who were part of a pioneer generation in which such topics, natural and necessary as they are, remain taboo.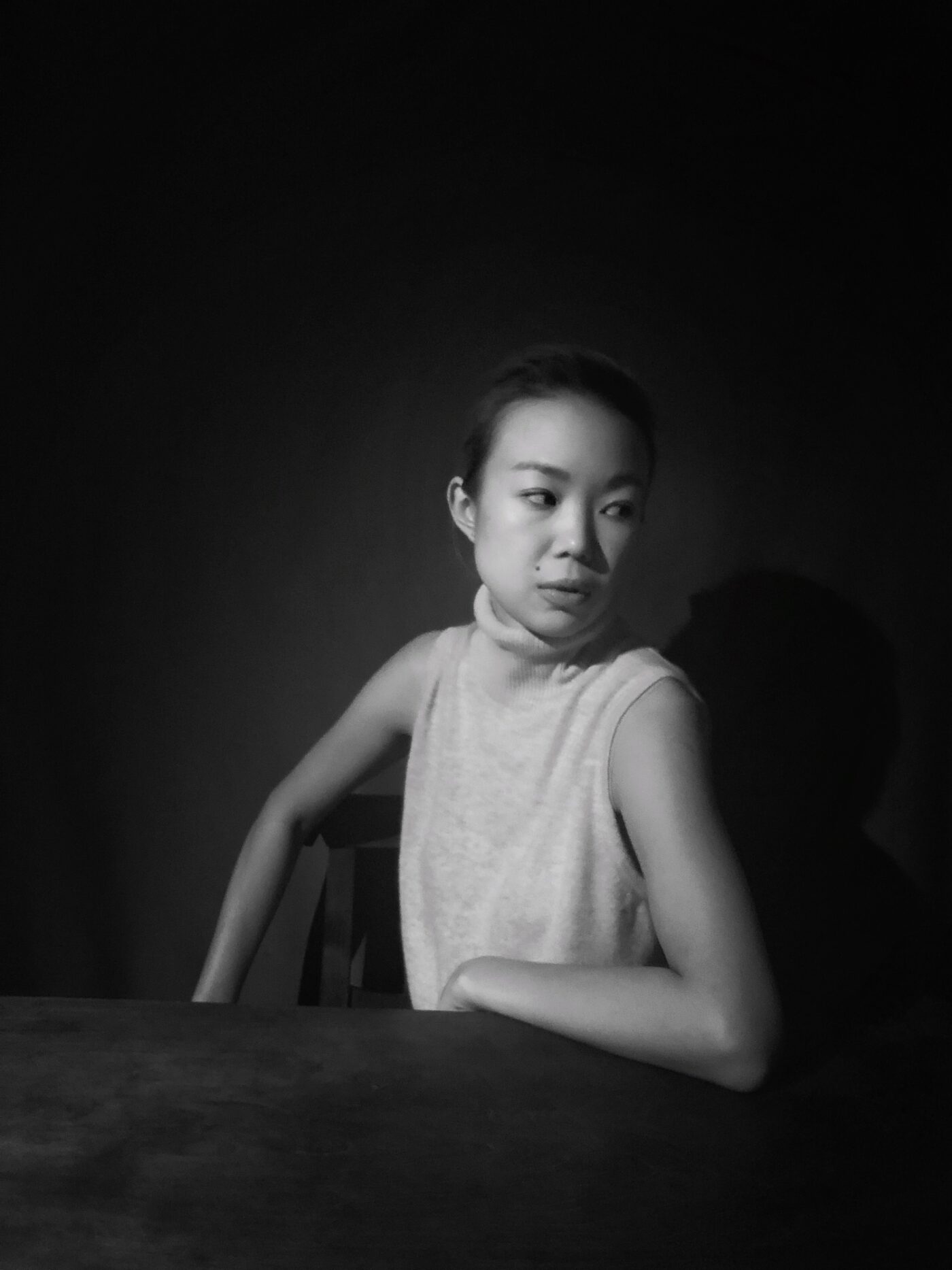 LD What drew you to studying cinema?
ALK Cinema was an accident for me. My parents both came from tough, working-class backgrounds, without the safety net and opportunities of the middle-class background I was born into that they had worked hard to secure—my father as a pilot and my mother as a stewardess, both working for Singapore Airlines. I was the oldest child and the first to go to college, so there was no one to tell me what I was getting myself into. Cinema studies was one of four tracks available, and it seemed to me like the least of the other evils: behavioral sciences, public relations, and journalism. In one class, we watched Wim Wenders's Wings of Desire, and I started crying at the scene where Damiel is listening to everyone's thoughts on the subway. Then I turned around and saw that everyone else in class was sleeping!
LD Did you grow up watching old movies?
ALK Growing up on Tsui Hark wuxia films and Disney movies in the 1990s in Singapore, I didn't have any tools to understand that none of the things I was watching were from my own culture per se, I just ate it all up. Looking back now, I realize that the only thing that united my omnivorous viewing experience was that I never identified with the hero. I was always most drawn to the villainess. Brigitte Lin as the Bride with White Hair, that was my favorite movie. I loved Cruella de Vil to bits. Even in something like Lady and the Tramp, where there wasn't really a villain, the character I identified with most was that slutty blonde Pekingnese with baby bangs who sings "He's A Tramp" in the pound. Classic movies weren't available to me. I sought them out on my own when I was older, mostly through illegal downloads and pirated DVDs.
LD When did you decide to leave Singapore?
ALK The internal decision came early. Singapore is an extremely comfortable place if you're a heteronormative, corporate executive looking to raise a nuclear family in subsidized state housing. I knew I was none of those things even as a small child. At fifteen, I fell in love with a Xinjiang Uyghur female soccer player when my softball team was training at a Shanghainese sports school. When I turned twenty-one, I went to Beijing for a year to try to get her back. Obviously, it didn't work out (though I did find her). At twenty-three, fresh out of college and with no idea what I wanted to do with my life, I was desperate to leave, and sent work applications to burlesque clubs in Australia and Germany. I never heard back.
Once in a while now, I imagine what my life would be like if one of those applications had gone through. Mostly I think about how lost and directionless I was. I had no idea what to do with myself. I also wrote to Cahiers du Cinéma even though they were French. Obviously I never heard back. I had no real skills, so I decided to settle for being an au pair in Europe, and marketed myself on a forum as a bilingual graduate who could teach your kids Mandarin. That actually got a number of parents interested. In the end the work visa didn't come through. Then I tried to sell vintage (I was and still am a vintage and thrift store fiend) and handmade clothes (I'd learned the basics of tailoring from a granny in a basement mall) on Etsy, but the only customers I had were my best friend and her younger sister. It was sad. With the last of my savings I went to Berlin. I loved it. I went to visit Dietrich's grave (it's in a suburban area, not easy to get to on public transport in pre-smartphone days) and even though it was just a month then, I promised myself I'd return somehow, one day.
Back in Singapore I was waitressing in a Japanese restaurant and freelancing with a creative agency when I had a manic episode. I quit everything and started writing. Somehow, I stuck to it and that got me far along enough in Singapore where I was writing short stories and supporting myself with editorial work on the side. In 2013, I was selected for the International Writing Program in Iowa, and in 2014 I applied for a scholarship to Columbia. New York has been home ever since, though I've spent every summer back in Berlin.
LD The novel is so expansive, a globalized maximalism of interconnected worlds. It's dramatic, glamorous, ornate. Was there anything you looked to as a guide? It's so much. Or did you just discover yourself writing and experiencing the world through these intrinsic links?
ALK I wish I had a guide, because every day that I was working on this it was just like throwing a spear out into pitch darkness, and there was no guarantee that any of it would work. Like, How can I make a reader trust me enough to go along for the ride, and not freak the fuck out when I put the retractable roof down and floor the accelerator as I make an illegal U-turn on the freeway? I started writing the book at twenty-six and since this was my first novel, I was energetic and quixotic enough to think that I would just write with purity, without a plan, and surely a form would emerge. Four years later I'm very tired and feel like I need to sleep the rest of the year away.
Most of my reading is old-fashioned, non-contemporary, and the bulk of it is in translation. When I was working on the novel, I was reading a lot of Kierkegaard, Kawabata, early Nabokov. Nabokov later wrote in English, but that was his third language, after Russian and French, and if you look on the micro level at his sentence syntax and on the macro level at his narrative structure, you feel the playful joys of the deviation from convention. They're not models for what I was writing, but they did share a certain spaciousness and panache that egged me on to feel free and do whatever I wanted on the page.
Also, certain films felt instructive. Earlier in life, Alain Resnais and Marguerite Duras's Hiroshima Mon Amour, Chantal Akerman's Jeanne Dielman, and Wong Kar-wai's Fallen Angels all affected me in one way or another. And while working on this novel, movies that spoke to me were Rainer Werner Fassbinder's The Bitter Tears of Petra von Kant and Ingmar Bergman's Cries and Whispers. They both have a sheen of the tone I wanted for this novel, what I can only call a sort of baroque realism.
LD The old world as you've written it is injected with a fresh fluidity. In each and every character—whether they are celebrities with whom we already know or newbies who introduce themselves through the prose—there's agility, some spectrum of possibility. Especially in terms of gender identity, sexuality, the roles people play for one another, the ways humans perform. The black-and-white past as culturally imposed in our rhetoric is so queered here, so colorful. Did you set out to do this?
ALK The queerness and the color actually just come from my unwillingness to let go of the more miscellaneous and seemingly inconsequential pieces of hibernated magic that we all have inside of us, a stubbornness on my part to make the linear more lateral. How to explain this outside of the novel. For example, I find it reductive, even if unavoidable, how in real life we're all bound to our most obvious and unimaginative markers, in terms of decisions or contributions we've made, institutions or origins we are linked to. Like, "Nabokov was a Russian-born American novelist who wrote Lolita, had a passion for butterflies, and taught at Cornell." But what about the fact that he translated Alice in Wonderland from English into Russian, when he was twenty-four and living in Berlin? Where does the small stuff that doesn't fit into easy categorization—that isn't as memorable as the butterflies—go?
LD You're truly one of my favorite sex scene writers and I love a sex scene. What are your guidelines?
ALK This might be the best interview question ever. I'm honored! There's too much bad sex, superficial gratuitous sex, and deliberately over-awkward sex in books and films.
Sex in fiction is a powerful, liminal space because of the fact that we can simultaneously convey the interiority of characters while they are in a state of physical ecstasy. How cool would it be if during sex you could have a USB cable into your partner's brain, see what someone is seeing when they reach a point at which thought is impossible and sensation is heightened? A writer should make sparing but full use of this medium-specific privilege that exists only on the page (films don't afford the same interiority).
Mind-blowing sex is a metaphysical experience, and as a writer constructing, and well, more or less, performing a sex scene in words, you need to have an intuitive sense of rhythm and a deep understanding of the existing power dynamic between the partners in the scene. Also, it helps if you have malleable personal boundaries, so you can go anywhere with your characters. It makes a difference if you're physically open-minded and emotionally bonded enough to the characters, such that regardless of your personal sexual orientation or preference, writing the sex scene gives you blue balls. When you write on blue balls, there are subtle but natural variations to syntax and punctuation, just like a notation of breath. If you don't reach that point, toss out the scene and start again.
Leah Dworkin lives in New York City. Her work has been published in BOMB, Fence, Hotel, Cosmonauts Avenue, Litro US, Hobart Pulp and elsewhere. She's guest editing Manhattan for Dostoyevsky Wannabe Cities series and will have work anthologized in Best American Experimental Writing 2020. She has an MFA from Columbia University in Fiction and online she goes by frumperella.