Allen Ruppersberg's Sourcebook: Reanimating the 20th Century by Lauren Mackler

Discover MFA Programs in Art and Writing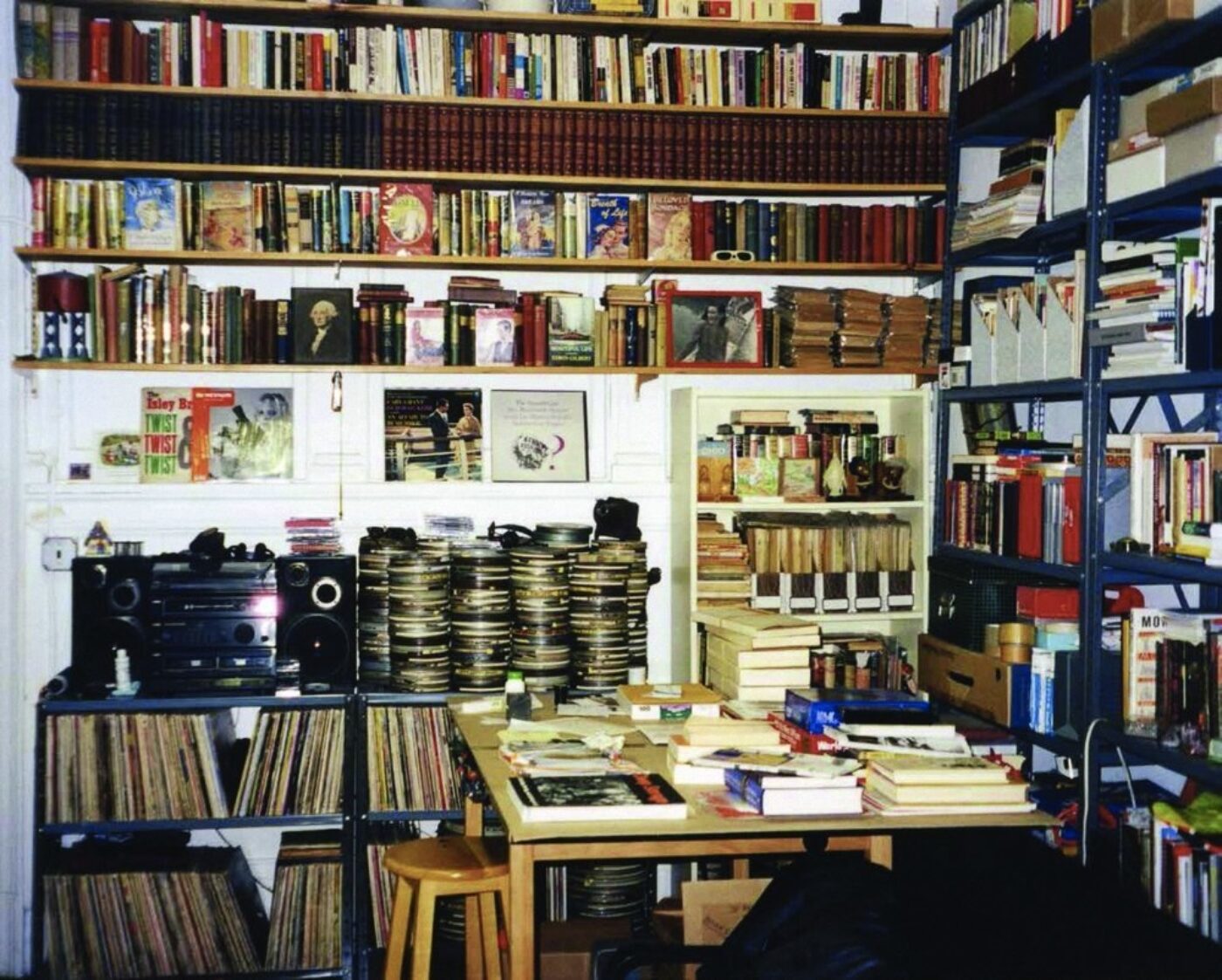 Independent Curators International, 2014
Reanimating the 20th century … is the second in a series of Sourcebooks published by Independent Curators International. This edition is on Allen Ruppersberg. Or rather, on his sources, his collections, the materials mediated into his work, and, most importantly, the selection of ephemera that he has composed for this particular volume. Ruppersberg is a collector, a purist—knowledgeable and thorough—but what makes this book unique as an insight into his process is that, as artist, he has been asked to be editor.
Here, the role of editor involves mostly deciding what to exclude, a kind of triage similar in urgency to that of reanimating the nearly obsolete—the reverse of the collecting impulse, which identifies the possibility in things. Collecting is done in the expansive and seemingly infinite world of ephemera, while this kind of editing is practiced in a controlled environment; the finite field of one's oeuvre.
Ruppersberg's selections are both familiar and rare, charting culturally significant moments in the changing of American culture by way of its graphic design, typography, composition, and social temperature. What becomes apparent is that Ruppersberg's practice is reactionary: it responds to his environment and archive of found stuff, reorganizing it with the same bias that comes naturally to any subjective selection process, be it the self-historicizing of nations or of individuals.
Speaking of nations, it is significant to say that most of the collections are quintessentially American, culled from the "sort of ordinary," as curator Constance Lewallen introduces them, and yet six of the nine works showcased in this book were presented in, and for, European cities. Ruppersberg's use of local ephemera, in those cases pulled from site-specific histories, further establishes the artist's collecting as a method, a point of entry. His subject matter is "local news" (often at a delay of decades) and he pulls stories, public and private, from artifacts and rumor. The public is important in understanding the connotations of the material and, like an author of fiction, Ruppersberg writes: "Our hero, the viewer … "
Early in the publication, Ruppersberg describes his first collection, of postcards, as compelling because they are "artless, authorless, non-art, generic, simple, and pure photographs." He is not only interested in the anti-aesthetics of found images and commodity objects, but he seeks out such ephemera as the product of professional expertise (or lack thereof) dating from a previous era of specialized labor which the digital age, and modern behavior, continue to erode. It is an attitude shared by first-generation conceptualists who allow what is already there to dictate form.
And then there is humor, and the trifecta of "Als": in a sectioned-off reader titled "Reprints," Allen Ruppersberg has selected texts to contextualize his thinking. Among others, he excerpts Allan Kaprow and Allen Ginsberg whose work has been to him (at times) subject matter, inspiration, and material. Through their contributions emerges a comedy of re's—reprinting, reinventing, re-staging, reusing—an element of jest, as well as a sincere attempt to explain or propose the epoch-defining image, artwork, or poem.
This book is a demonstration of Ruppersberg's process laid bare: a study of the tipping point between reference material and artwork. The choices made. And what is America about but choice. Perhaps, as Ginsberg puts it, "A tragic custard-pie of wild phrasing."
Lauren Mackler is a curator and graphic designer based in Los Angeles. She is the founder of Public Fiction, which recently restaged Ruppersberg's Al's Grand Hotel for Frieze New York.
Originally published in
Featuring interviews with Moyra Davey, James Hoff, Claudia Rankine, Matthew Weinstein, Ben Lerner and Ariana Reines, Valeria Luiselli, Tyondai Braxton, and Nicole Cherubini.