Allen Frame's art book Detour is an elegant high-art photo album that chronicles everyday lives from Brooklyn to Budapest, São Paolo to St. Petersburg, on a first-name basis.

Discover MFA Programs in Art and Writing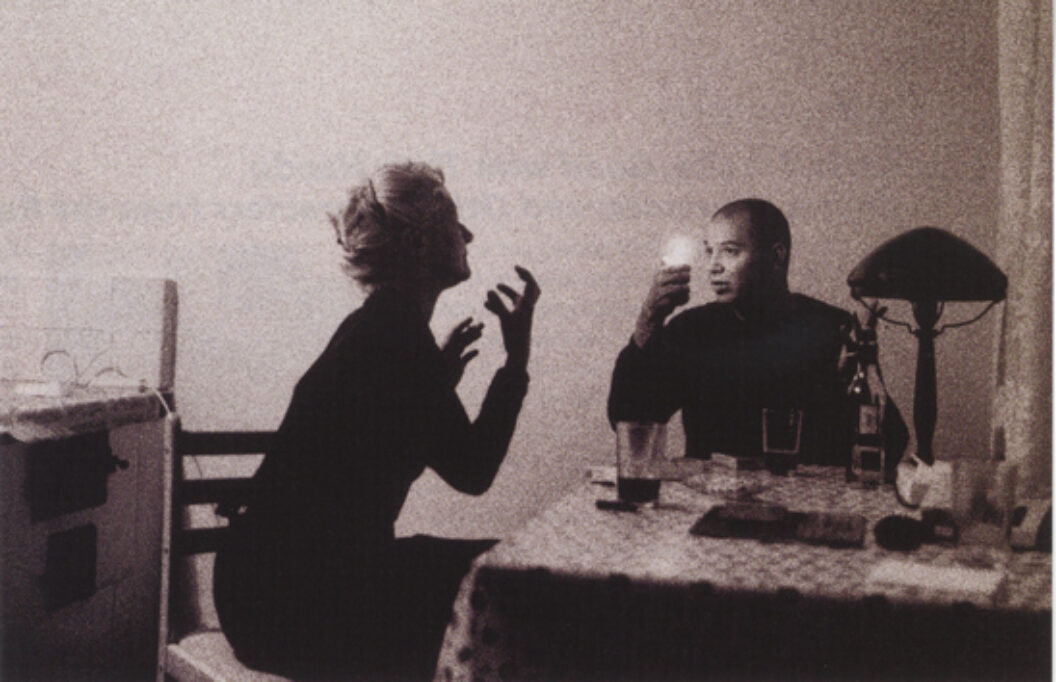 The photo diary, the personal document, contains within it the promise of insider information; it is a relatively transparent method of defining experiences, whether by empathy or a sense of inclusion. Allen Frame's book Detour is by all appearances a form of personal album. Each subject is identified by first name: Frank, Paulita, Jonas, Hilary, Tito, Anna. The characters (if we can designate them as such) appear in a remarkable array of locations, cities whose names invoke a similar intimacy: Brooklyn, São Paulo, Berlin, Pensacola, Kaliningrad, Mexico City, Florence, Atlanta, Göteborg, Barcelona, Budapest, Saint Petersburg.
In Gertrude Stein's opera The Mother of Us All, the question is asked, "What's in a name?" The answer: "Everything!" The apparent simplicity of the answer also reveals the name as a cipher as well. Who? Or, What? While the book incorporates the basic elements of a narrative–journeys, recurring characters–the pictures do not explain or illustrate themselves. Brief fragments of shadow, these introspective images contrast a sense of movement, of restlessness, with an intense form of looking. Photographed mostly at night, in low light, the figures move inexplicably, yet wholly in keeping with the quotidian world. Likewise, the cities, which span three hemispheres, appear interchangeable. They are not destinations so much as settings.
The restraint of the images, in their concurrent specificity and obliquity, incorporates a graphic elegance and an existential consideration of the everyday, imbued with temporal glamour and mortality. When we look at images of the lives of others, in snaps, in albums, in books, what do we see? What are we to know? Or what can we know? With a contemplative and sensuous sensibility, Detour is a tribute to a nomadism both geographical and psychic.
Detour was published by Kehrer Verlag Heidelberg in 2001.
Originally published in
Featuring interviews with Paul Pfeiffer, Pat Steir, Tom Sachs, Marie Ponsot, Steven Millhauser, Meshell Ndegeocelo, David Greenspan, and Neil Labute.