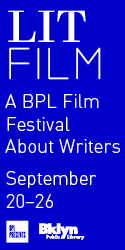 I admit happily: I count Allan Gurganus as a close friend. As a friend, fan and reader, I can say for certain that his newest book, a collection of four novellas called A Practical Heart (also the title of the lead story,) contains his very best work so far. Echoing Flaubert's A Simple Heart, that remarkable tale of a housekeeper with a huge capacity for love and a limited life in which to spend it, these four long stories seem to distill and center Allan Gurganus's talent
Gurganus, like Flaubert and Henry James, is a linguistically rich, labyrinthine writer. In the way that A Simple Heart and The Beast in the Jungle are radically shorter than their author's great novels, yet somehow just as full, just as deep, just as true, Gurganus's novellas seem all essence, stripped of diversion by the intensity, the urgency of inspiration.
The first story, "A Practical Heart" (first published nine years ago as a Harper's Folio,) chronicles a spinsterish piano tutor who saves all her life to commission a portrait of herself by John Singer Sargent. Part II, the novella's backstory, is about Gurganus's real life great aunt Muriel, who possessed his heroine's spirit and mischief, if not her love of Sargent or his portrait, and whose greatest legacy is (only? only!) human.
"Saint Monster," a novella never before published, closes the collection. With Gurganus's uncanny regional clairevoyance, he uses the archetypal story of a boy walking into a primal scene—of his mother with the town's veterinarian on the sofa, betraying the boy's beloved, famously ugly father—to explore race in an altogether original way.
—Mona Simpson
Allan Gurganus's A Practical Heart will be published this October by Knopf.
Originally published in
Featuring interviews with James Casebere, Raimund Abraham, Julia Wolfe, Mary Robinson, Barry Hannah, Jonathan Franzen, and Barbet Schroeder.