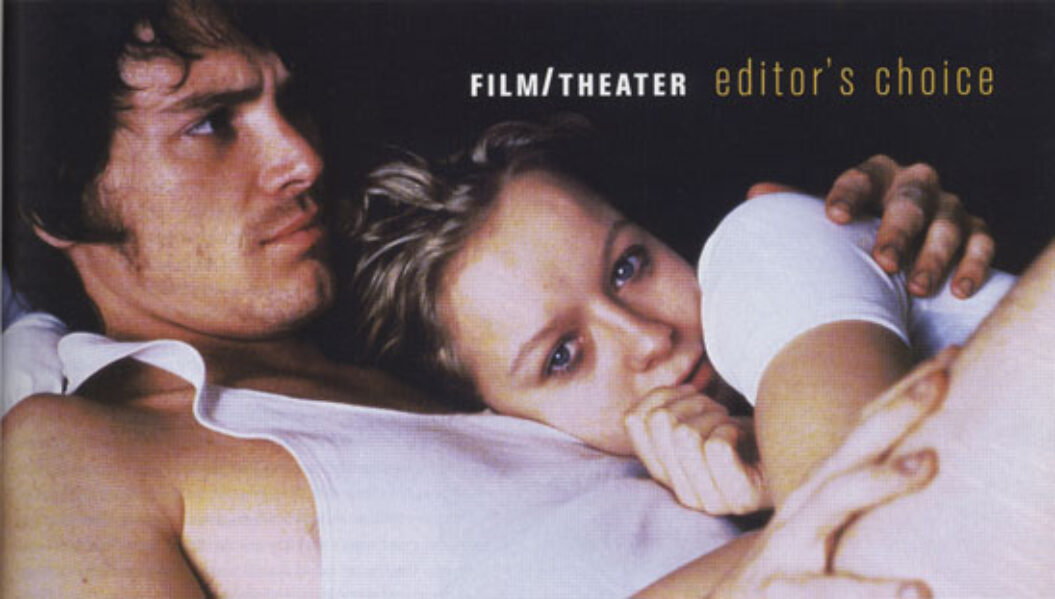 Denis Johnson's book of stories, Jesus' Son, contains writing so heart-crackingly beautiful that it's become a cult classic, treasured by other writers as a signpost, the culmination of Raymond Carver's blunt and haunted wandering class and its drug zeitgeist. In Johnson's hands, his generation came to understand what we'd experienced: "The sun lowered itself through the roof of clouds, ignited the sea, and filled the big picture window with molten light, so that we did our dealing and dreaming in a brilliant fog. People entering the bars on First Avenue gave up their bodies. Then only the demons inhabiting us could be seen." Drugs could open doors to the clairvoyance of prophets and they could also kill you, through substance or circumstance. While Johnson's language didn't kill, it knocked us out.
A film can never be the book, and yet the delicacy with which this ensemble—director Alison Maclean; the screenwriters Elizabeth Cuthrell, David Urrutia, and Oren Moverman; and the actors Billy Crudup and Samantha Morton, with a cleverly subtle supporting cast, especially Jack Black—retains the essence of Johnson's tales is a small miracle unto itself. Maclean knows just when to break the rules of filmmaking—skipping back and forth in time, lifting the narrator's voice from the book—and when to break the book's form, creating a linear love story on which to hang a vision compelled by fracture.
Maclean invokes Johnson's language with film's language: wide-angle shots of the Midwest's isolating plains; a realistic, deadpan acting style; a quiet humor and a quiet violence punctuated with bursts of light; and the little miracles that accompany these tales, most especially in the hymn chosen to close this gem of a film. "Farther along, we'll know all about it / farther along, we'll understand why / cheer up my brothers / live in the sunshine / we'll understand it all by and by."
—Betsy Sussler
Jesus' Son, from Lions Gate Films, will be released this June.
Originally published in
Featuring interviews with Om Puri, Uncle Mame, Donald Baechler, Monique Prieto, Aleksandar Hemon, Paul Beatty, Arthur C. Danto, Julien Temple, and Miriam Makeba.