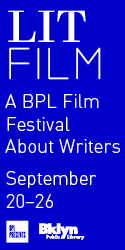 When I read Alicia Erian's remarkable first novel, Towelhead, I thought of the romanticized image from the film American Beauty: the teenage girl surrounded by rose petals. Ironically, that girl, a protagonist and the object of Kevin Spacey's lust, was the least-known character in the film. There are many examples of stories narrated by older men observing younger women. Towelhead, written from the point of view of its 13-year-old heroine, Jasira, gives voice to young women who have inhabited literary fiction but whose narratives were told from the perspective of other people.
Jasira's story begins when her mother, threatened by her boyfriend's attention to her daughter, packs her off to Houston to live with her Lebanese father, a strict disciplinarian who works for NASA. It's 1991, and the Gulf War is in the offing. Casual racism is the order of the day, whether directed at Jasira and her father or by her father toward her first boyfriend, who is African American.
What's most striking about Jasira's voice is that she is at once a reliable and an unreliable narrator: you sense that her detailed reporting is accurate, but she doesn't have the maturity to interpret what is happening to her. That tension is further amplified by her lack of rational adult guidance and her awakening sexuality, which blurs her vision of love. A predatory reservist neighbor takes advantage of her romanticism, her old-school father is prone to physical rages, and her immature mother is too far away to intervene. Throughout, Jasira's authentic voice and darkly comic observations allow us the distance to absorb the abuse she suffers and to root for her rescue. When it finally comes in the form of new, protective neighbors, it is a great relief.
Somehow I was not surprised to read in the book's acknowledgements that Alan Ball, the creator of Six Feet Under, who wrote American Beauty, has optioned Towelhead. I hope he makes the film; it would be a fitting homage to its sympathetic heroine.
—Lynn Geller
Originally published in
Interviews Dana Schutz, Harrell Fletcher, Tacita Dean and Jeffrey Eugenides, Frederic Tuten and Bernard Henri-Lévy, Lynne Tillman and Paula Fox, Judd Ne'eman and Janet Burstein, Charles Atlas, and Marsha Norman and Adam Rapp.