The Art of Awareness: Alice Ripoll Interviewed by Monica Uszerowicz
Dance as a political confrontation and a place of dreams.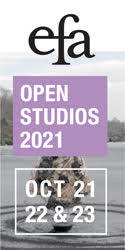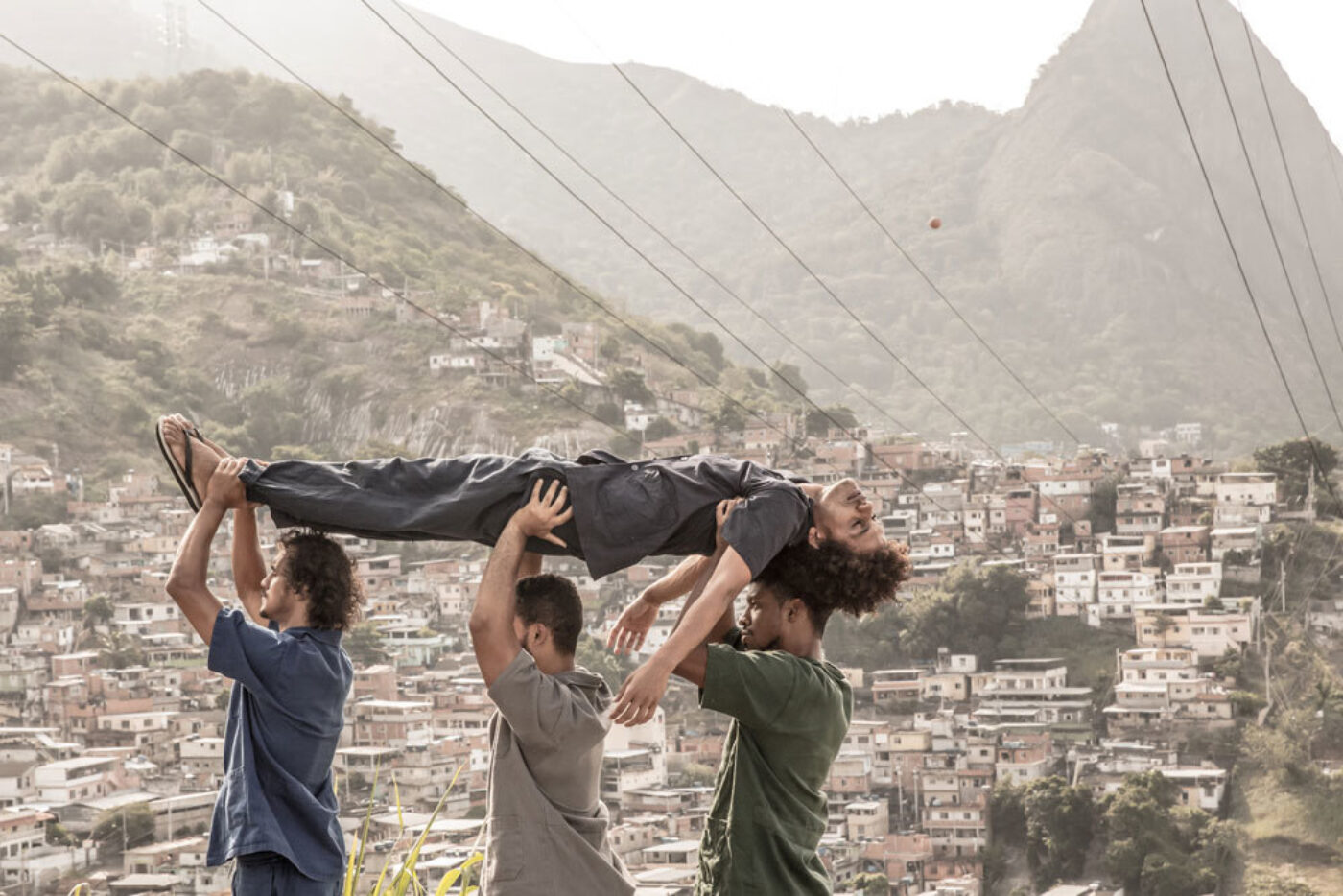 In Alice Ripoll's 2017 dance piece, aCORdo, four men (Alan Ferreira, Leandro Coala, Romulo Galvão, and Tony Hewerton) lean on each other in a heap, like sleeping children. When they rise, they mostly recline upright, each body resting on the other, every movement contingent on gestures that both push and support. This series of tender struggles continues until the men abruptly stop and proceed to take items from members of the audience: a hairband, a shoe, a scarf. They gift them to other spectators or, alternatively, pocket the ephemera themselves. Then they stand, hands against the wall. Should audience members wish to collect their objects, they must stick their hands in the performers' pockets.
When I saw aCORdo—which in Portuguese means "agreement" or "wake up"—during the 2017 Panorama Festival in Rio de Janeiro, Brazil, I was deeply relieved to be omitted from searching the performers. The shift of power had been so quick as to warrant my sudden participation, then my discomfort, then my confusion. Those poses, that sturdy but vulnerable hoisting of their own forms against the wall, were universal—you've seen it in airports, on police cars, maybe been subject to it yourself, and the peculiar intimacy and violence of its shape. Many spectators chose to hug the performers, wrap their limbs round their waists and whisper gratitude, and I wanted to join—but there was no consent, and hugging bodies that never asked for my arms to hold them felt as violent as dipping into their pockets. 
Though Ripoll, who is from Rio, has worked with performers and dancers—she uses the term interpreters—from across the country for the past nine years, many of them are from Rio's and São Paulo's favelas, whom she met while working with a nongovernmental arts organization during the early stages of her dance company, REC. aCORdo featured dancers only from favelas. Ripoll does not always address the racial and political violence of her home state—her interpreters contend with joy and pleasure, too, with or without catharsis—but I remembered aCORdo after the March 14 assassination of Marielle Franco, the Brazilian politician, feminist, and queer-rights activist who fought against the policing of the people, often brown, and black, and always systematically disenfranchised, who live in Brazil's favelas. Funding for the arts in Rio is minimal, and the messages of its various forms can be radical by virtue of their existence. Art inspired by colonialist discourse is alienating, Ripoll explained to me over email; and her work is tremendous not only for its meaning, but for its modes of participation, too.
—Monica Uszerowicz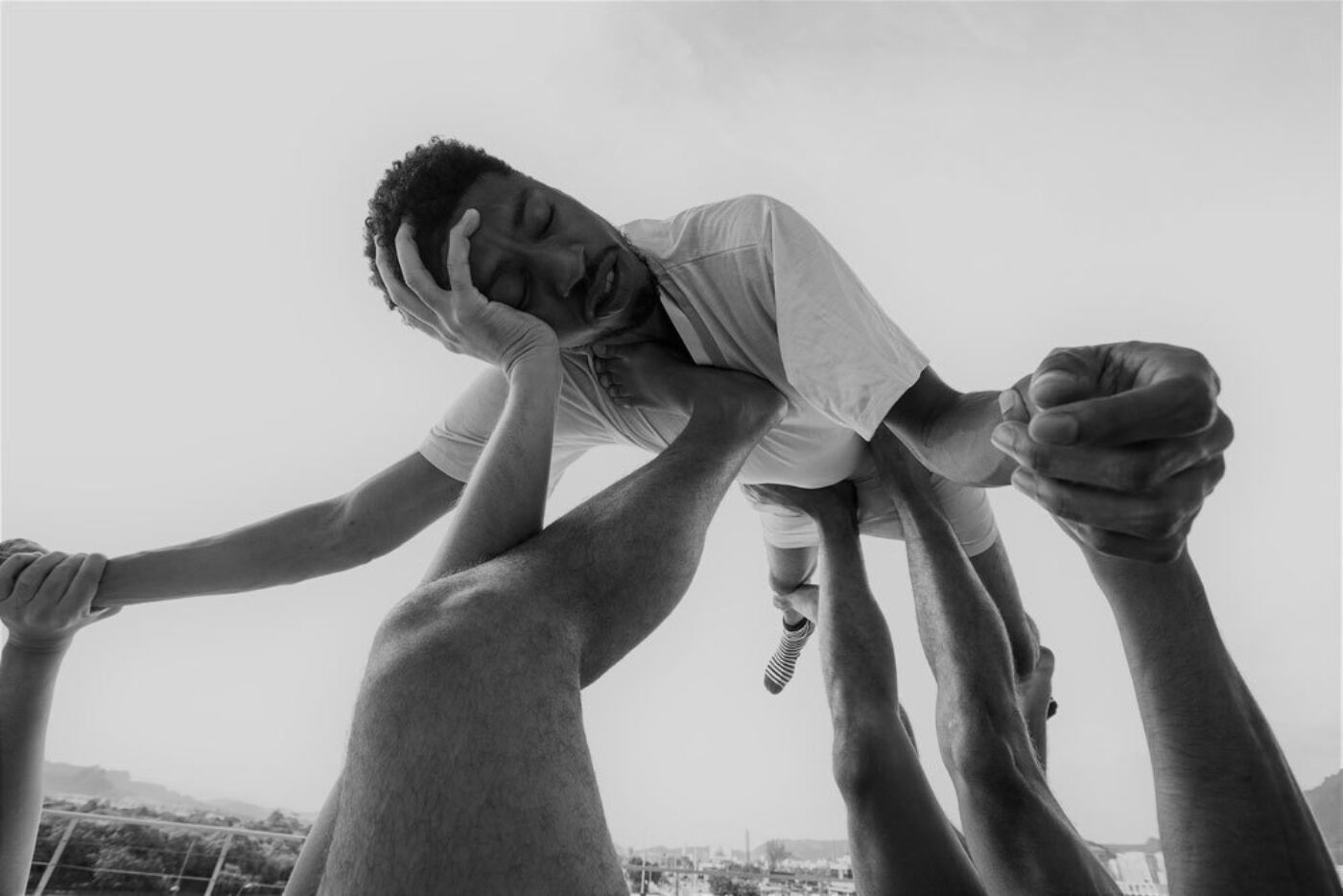 Monica Uszerowicz Where are you from, and how did you become a choreographer? 
Alice Ripoll I have always lived in Rio. Until I was twenty-one, I'd never had significant contact with dance. I was studying to be a psychoanalyst, and although I had a bad relationship with my body in front of other people, I felt very curious about it, and already practiced a kind of movement research alone in my room. 
I studied at Angel Vianna's school, an important center for dance and motor rehabilitation. I fell in love with the freedom I discovered. While developing a piece for a festival with two other students, I felt we needed an outside look. I started to direct the scene. We continued working together, and this became my first dance company. That experience flowed so well that I never stopped directing. I performed a few pieces, but could not invest in becoming a versatile dancer. With every piece, I had more performers working with me, and had to dedicate myself wholeheartedly to them. 
MU Your piece aCORdo felt like a response to racialized, politicized violence.
AR In 2017, I received an invitation from a festival to create a work that addressed what would've been a legacy for the city, following the events that would supposedly bring improvements to Rio: the 2014 FIFA World Cup and the 2016 Summer Olympics. I proposed to think of the city through the perspective of the performers I've been working with for nine years. I've asked myself about the legacy they receive from the city, if they're black and live in a poor neighborhood.
One action that came to mind: the "check"—when the police stop you to check if you're carrying something illegal. It is a kind of ritual, very theatrical, that actually serves to humiliate and intimidate the poorest populations. This police action is at the core of the balance that "protects" Rio de Janeiro from chaos. It serves to keep the rich people away from the violence generated in a city full of deep inequalities, killing our black youth. The people who attend theaters, beaches, or malls are supposedly protected from arrastões—a collective robbery—and from contact with the anger of the impoverished once the latter are intimidated by the "check" and other invisible mechanisms. Once intimidated, they don't occupy the city and only transit between favelas. The city that was once theirs is no longer for them. The "check" is a frontier.
I wanted to involve the audience in this situation, making people aware that while they are watching an art performance, for this to even be possible, a terrible and killer vigilance is happening in the city.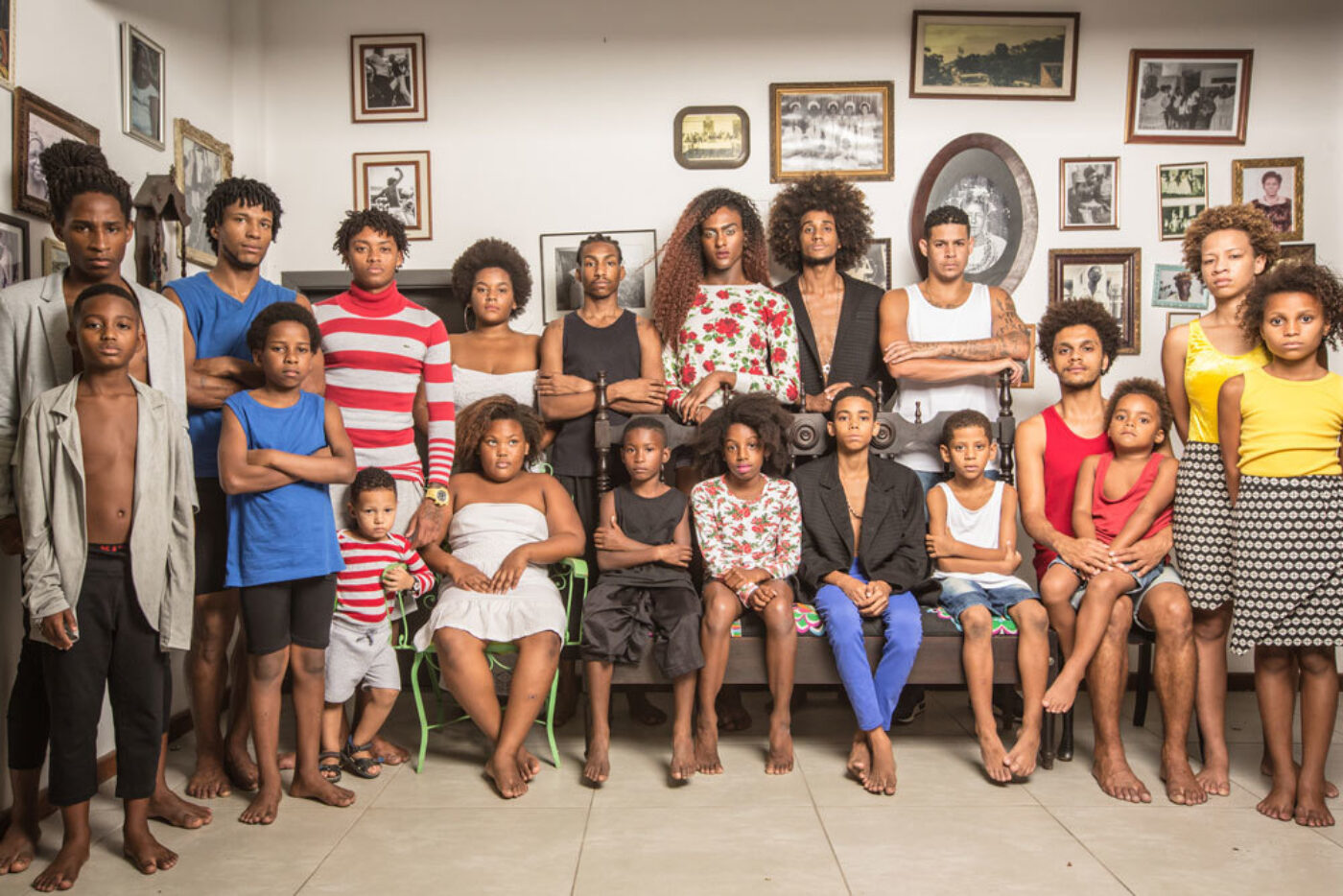 MU When Marielle Franco was assassinated, I immediately thought of aCORdo.
AR What you saw in our work happens here in an insidious, invasive way. The police have weapons, the law, and the final version of the facts on their side. Marielle Franco was a councilwoman who was struggling to change this reality. She was black, from Maré, a large favela in Rio, and was participating in a human rights commission to evaluate abuses committed by military police in the favelas. Neither the military nor the police are obliged to account for their actions, since Rio de Janeiro was subject to a military intervention: public security was delegated to federal power, to the army, who are trained for war and to defend frontiers in struggles with other countries. 
The country's situation has deteriorated significantly after the 2016 coup. We have seen a terrible wave of setbacks, parallel to the strengthening of parties and extreme rightwing discourses that incite violence and militarization. This encourages and legitimizes the police's freedom to kill, both in operations—this week we had several deaths, including children, in a single favela resulting from clashes with the police—as well as off-duty crimes. It's also worth mentioning that Rio de Janeiro is the state where the police die the most.
The case of Marielle is so dramatic—since the end of the dictatorship in Brazil, my generation had not seen a political crime of this proportion, especially the multiplicity of "messages" behind it. Marielle did not bow her head, did not feel diminished alongside white men in the aldermen's chamber fighting for social causes, for a state where the law could also protect workers, the police and their families, the poor, and the victims of fascist discourses that are not represented within the political system. This death was a message for the favelas and for the country. 
MU Generally, what other sociopolitical topics do you examine in your work? 
AR I don't usually choose themes for my creations. aCORdo, which was commissioned, was an exception. Usually I allow myself a drifting state, and it's a political choice. I think the academy and the sciences already produce a lot of knowledge. Art is the place of dreams; I am quite influenced by psychoanalysis. I try to leave meetings with the interpreters very free, and I work to absorb, to listen, to receive. Knowing that my listening will already be selective, I respect my free associations and try to be as honest as possible with my intuition and the images that come to my head—sometimes while sleeping—even if my reason criticizes them. 
My works are a declaration of love to the dancers who allow me to direct them. The most beautiful scenes I've ever seen were in rehearsals. I think, "My God, it's just me who is watching this!" I'm very lucky, and grateful to the interpreters for this.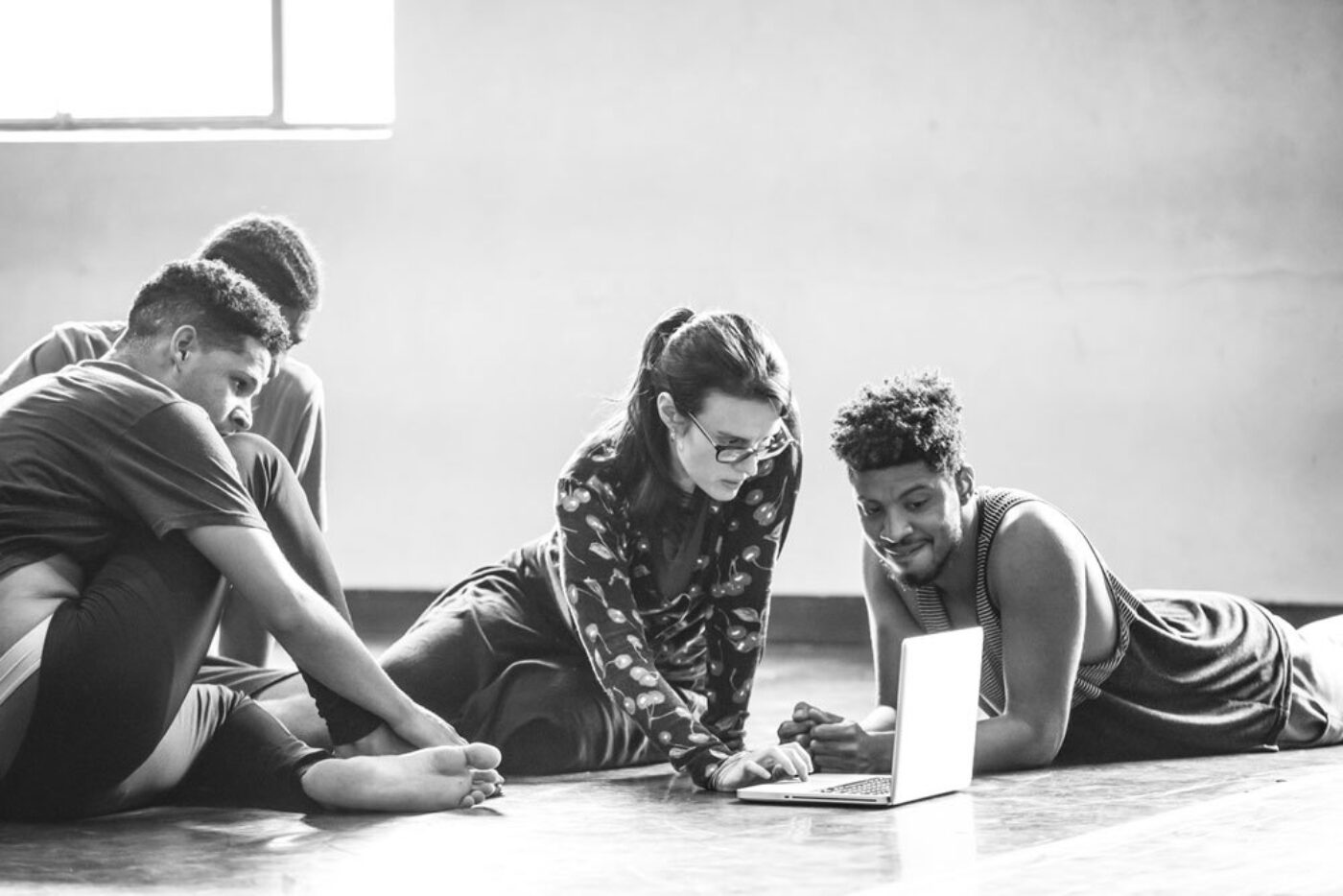 MU What are the emotional challenges of making art during this time in Rio?
AR The main challenge of currently producing art in Rio is the lack of public cultural policies. The few municipal and federal sponsorship programs that existed were extinguished, and they constituted the only investment in artwork not produced for profit. The situation is very bad. Mainstream media is not very regulated in Brazil, and it's controlled by a few families and millionaire politicians with no commitment to promoting a program that will address the cultural diversity of the country. The programming of the media produces incalculable damage for Brazil. It's racist, sexist, exhibits the worst American cinema, canonizes football, interweaves programming with advertisements that hurt women, exalts whites and the rich as a model to be copied, and portrays the poor as laughable. To make real art—in the streets, in theaters—is partly an attempt to heal the wounds caused by television.
What we have left—and we have plenty of it—is an explosion of talent: creative workers, dancers, musicians, actors—excellent professionals in all areas of culture. So much so that many artists leave Brazil to work in countries where art is more valued.
aCORdo is at Kunstenfestivaldesarts in Brussels, Belgium, from May 4–15. 
Monica Uszerowicz is a writer and photographer in Miami, FL. She's contributed work to Hyperallergic, Vice, The Miami Rail, and Avidly, a channel of the Los Angeles Review of Books.