Alice Aycock looks back on her early influences and gives insight into her creative process.

Discover MFA Programs in Art and Writing
It wouldn't be uncommon to hear a sculptor from the '70s speak of "structure structuring," but Alice Aycock's soft command of those words, from a video interview of the time, cuts through the decades. Aycock blends formal structures with not just the mind, but memory, the body, and fiction, allowing her to infuse her work with the personal. Her desire to explore the self may be linked back to her teachers Robert Morris and Yvonne Rainer, and is apparent in the influence of Bruce Nauman and Louise Nevelson. But deeper still, the impetus of her imagination and curiosity leads back to her family and childhood home, her sense of space apparent in memories of her maternal family—Appalachian coal miners—bringing to mind the tight subterranean tunnels of her earliest work.
This video happened forty years later than the one I mention previously in which Aycock's original thought of "structure structuring" still rings true. But with this piece, time's added sense of memory structuring becomes apparent. We spoke on the heels of her two-part retrospective Some Stories are Worth Repeating, shown at the Grey Art Gallery, NYU and Parrish Art Museum, with plans well underway for her May 2014 Park Avenue installationPaper Chase.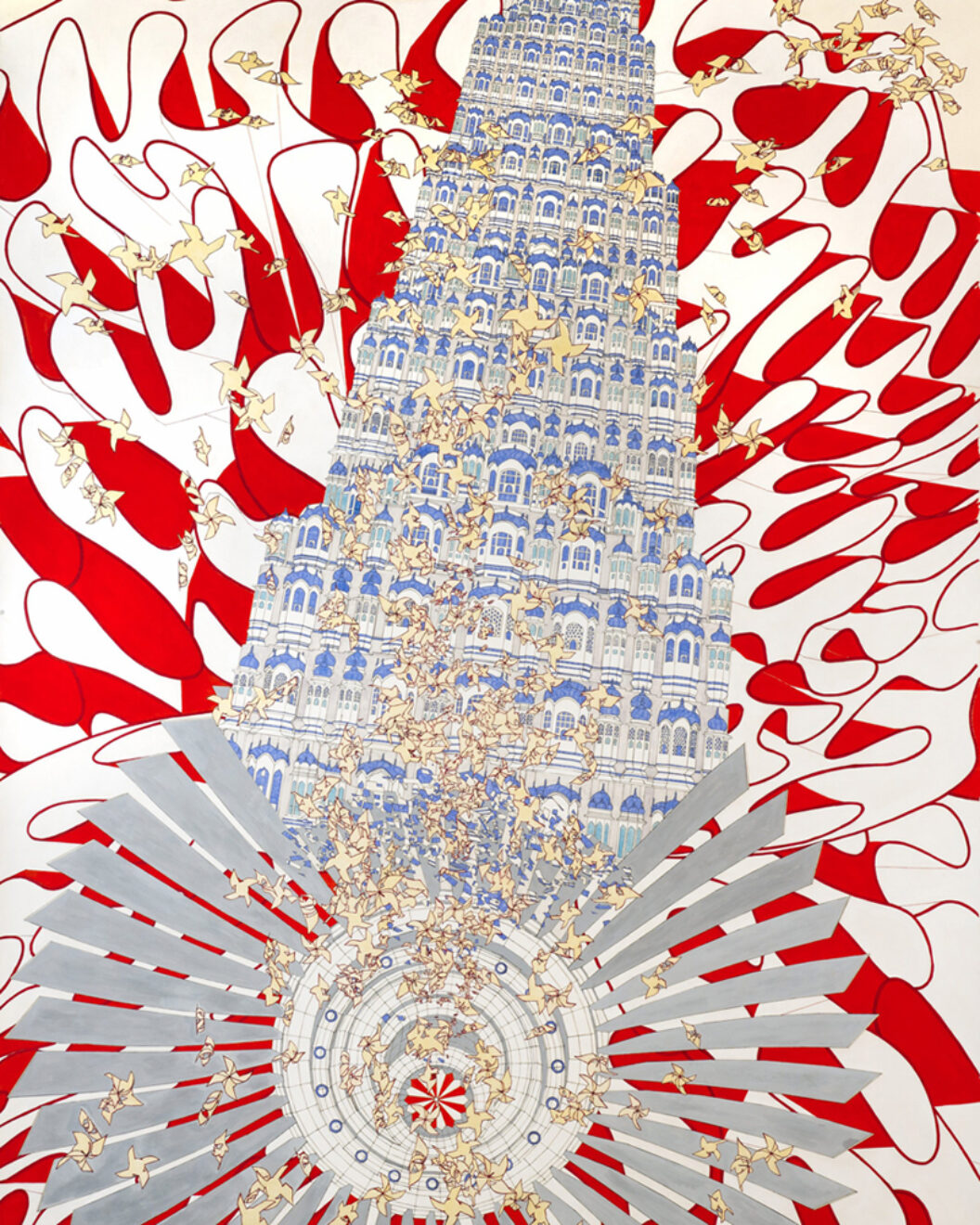 Alice Aycock on the story behind her drawing Rock, Paper, Scissors.
Alice Aycock's sculpture Paper Chase is forthcoming on Park Avenue in 2014, to see the design click here. 
Richard J. Goldstein is BOMB's Archive Editor and a painter.