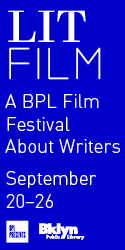 In the aftermath of Officer Gregory Neupert's fatal shooting, four Blacks were killed by the New Orleans Police. They were: Raymond Ferdinand, Reginald Miles, Sherry Singleton, and James Billy, Jr. "When a white cop dies in the streets, everybody knows who's going to pay," was the universal explanation offered by Black residents of Algiers. The first killing I learned about on the evening news. I saw a young Black girl (Sheila Pierce) being stuffed into a patrol car. She was Raymond Ferdinand's companion. She watched officer John Marie shoot and kill the hand-cuffed Ferdinand. A year later I was to meet Sheila and include her story in a videotape. When I began the recordings, I had no opinion or perspective about the Algiers Killings. One cassette led imperatively to another. There was no such thing as "budget," in the absence of any intent to "make a tape." We simply came to gather electronically the gruesome details of events which were to trouble the city of New Orleans for the next two years. My friends, Mary Howell and Pam Bayer, attorneys for the family of Sherry Singleton, asked me to preserve the evidence on videotape when they discovered that the scenes of the killings had been left curiously unattended by police. To defray tape cost (we began with ½-inch Beta, and later switched to ¾-inch) il Figaro newspaper (now defunct) agreed to buy a story on the Algiers killings. The following excerpts from that story, written long ago, remind me how and why I got involved and so remain.
"We're on our way to 1133 Teche Street, Algiers, to tape the scene where Sherry Singleton and Reginald Miles died. Gwen Hills lives next door with her three children. It is a squelch of police walkie-talkies that awakens her, as officers armed with guns and warrants surround Sherry and Reginald's house. We set up the lights in Gwen's bedroom. With no space for a tripod, I curl up in a corner armchair, steadying the camera between my shoulder and bent knee. Gwen begins her story: "At first I thought, my God the cops are after Bummer (Reginald Miles). Then I heard the door bust in and loud noise and Sherry's voice screaming: Please don't shoot me … then lots of shooting, pow pow, like a whole string of firecrackers going off … I was standing by my front door when the cops brought out Cornell, Sherry's four year old son. He was standing there just in his T-shirt and drawers. The cop said for me to take him and handed him to me. The child told me: Daddy's on the floor and his arm is broke off, and Mama's in the tub and her eye's gone out of her head. Then I knew that Sherry must be dead too."
Gwen looked ready for tears. She stated that the police never inquired about the child, "they just handed him to me and that was that." It was getting harder to sit still and listen, the news report made no mention of this child, the only witness to the killing of his parents, Reginald Miles and Sherry Singleton, other than the police. Jesus, I thought, didn't they know there was a kid in there? I packed up the gear. We were going next door now, to Sherry's house.
We tried kicking the front door and the inner casing instantly yielded. The front room revealed no clue to the disaster except two bullet holes. These had been dug out opposite the front door at oblique angles to the hallway. No, not a hallway but a passageway running the entire length of the apartment, afforded a direct bead all the way to the last room, the bathroom where Sherry had died. Inside the bedroom, a large pool of dried blood on the linoleum marked the place where Reginald had expired. There was no blood on bed, walls, or other parts of the floor. I thought to myself, "it must have been over pretty fast, looks like the guy didn't move from the spot where he fell." The mattress ticking, bare and exposed, offered no clue; but looking at it made me suddenly overwhelmingly sad. Strange how the objects in the room seemed charged with energies vacated by their owners. A woman's single black Chinese slipper and a drinking glass on its side. Reginald's blood had filled them both and dried, cementing them to the floor. I took a long breath.
Sherry's older sister stood in the bathroom next to the tub and re-enacted Sherry's call for mercy. I set the microphone next door in Gwen's house on a long cable. We played it back: "Please don't shoot me." If Sherry screamed from the tub, Gwen could clearly have heard it from her bedroom next door. The tub was full of blood, whatever had not spilled down the drain, the rest of the room was undisturbed save for smattering of bullet holes in the rear wall above the tub itself. Sherry had not done any more moving around than Reginald. From her vantage point in the bath, she could have seen what was happening to Reginald. I scanned the walls of the kitchen and intervening passageways, no sign of bullets fired from inside the bathroom out; nor from the direction of the bedroom toward the only entrance to the poor dwelling. However, the news and police reported that (at 2:45 AM surprised from slumber by a handful of cops) Sherry and Reginald "came up smoking." Curiously, no photo nor account of the kind or calibre of these "smoking" weapons has ever been revealed; and the coroner indicated no knowledge of the routine tests which could have been run to determine if either Sherry or Reginald had indeed ever fired a weapon on that fateful night.
Singleton and Miles's bodies were riddled with fatal wounds. The coroner stated that the wounds in Miles' temple, base of the neck, and shotgun blasts on the right shoulder (fired from above and at very close range) could all have been fatal, though these were but a fraction of his visible injuries. Pellets and wadding were recovered from both bodies. As for Sherry Singleton, two shotgun blasts to the knee and stomach, and a bullet wound through the right eye, were noted by the coroner who stated "any one of which would have caused certain immediate death."
I have no experience with guns. My ability to envision a shoot-out begins and ends with "Gunsmoke" reruns. There was one big difference here. Mat Dillon always tried to bring 'em in alive. That had not happened on Teche Street. It was getting to me. I didn't know what else to tape. Mark was busy taking stills. Mary told me to tape the dresser and bureau drawers. "What for? There's nothing there. It's just their stuff folded and ordered. Neat drawers, aspirin bottles and hand cream lined up?" "Yup, be sure you get all that," the attorney said as she ran for the front door. Reginalds's family wanted in. We hurried, sparing them the sight of photographers working on their son's death scene. I opened the bureau drawers and aimed the lights. I focused on the boy's T-shirts, little squares evenly stacked. A place for everything. Everything in its place. I still hadn't figured it out when Mary returned to put it in perspective with a question. "The police had an arrest warrant for Miles and a search warrant for the premises, does this place look as though it has been searched?"
So it was that the recorded facts convinced me of a degree of carnage far in excess of that necessary to stop even "armed suspects." The tapes haunted me. Each night I watched the news and checked the papers daily for any note on the killings in Algiers, and each report left me more puzzled and dissatisfied. Why did police carry out raids in the middle of the night, endanger neighbors, shun tear gas, make no provision for the child? Why was Sherry Singleton killed? She was never even a suspect in the murder of officer Neupert. What had made NOPD officer, Charles Morreau resign a week after finding Neupert as he lay dying? Why were black police investigators suddenly given the night off on November 13, the evening of these raids? Logging the tapes on the fourth victim, James Billy, Jr., a statement made by his wife echoed disturbingly: "when the police brought me out of our house, I saw the dead wagon (vehicle used to transport bodies by NOPD) was parked in front of the door, then I heard the shots."
Countless volunteers worked to unravel the "Algiers incidents." Hundreds of blacks, and all of the key witnesses, underwent brutal interrogations by police, during which they were beaten and "bagged" (By suffocating people with plastic garbage bags, homicide detectives left no telltale marks on witnesses whose "voluntary statements" were extracted for a breath of life.) Meanwhile, puzzled pieces of fact emerged and seemed to fit a surprising theory launched by investigative reporter, Ron Ridenhour, Officer Gregory Neupert was not "stopping suspects in a drug deal" at the time of his death; he was conducting the drug deal. He was killed by two white men about whom police questioned neighbors within hours of Neupert's death.
There was however, at least one black man who did witness the drug dealing demise of Neupert. He might easily have been spotted by off-duty police officer Charles Moreau en route to "discover" Neupert, prior to any official call for help. It may have been the search for thismystery witness which shifted police investigators away from white suspects and onto black, in the now realized attempt to cover-up police trade in narcotics. What I had assumed to be hasty racism fueling excessive use of force, now loomed far more diabolically. Two grand jury investigations later, this Mystery Witness would finally surface; his fear overcome by a desire to get out the truth of what had been seen. After several broken appointments, shunning all three networks, he agreed to let me tape him at the scene, explaining and acting out just what he had witnessed. I had only to agree not to show his face.
How to make a believable hero out of the back of a man's head? How to get people to care two years later, that the same policeman who blew Sherry Singleton to bits is back on the force, along with all the other members of the raiding parties, save one. We began screening excerpted raw footage in local community centers and churches. Ultimately many of the tapes were seen as evidence before a third grand jury. The two police witnesses who had implicated Miles and Billy recanted their stories, stating that they were beaten and in fear for their lives when they identified the photographs shown them by police. They willingly agreed to be taped, telling horror tales of trips to the woods with homicide detectives in the middle of the night. There were others, like the Contemporary Arts Center, who refused the tapes due to the controversy they invariably created. After a year of inadequate news coverage the need to assemble the tapes into a program for the public to see could not be avoided. Two law student associations at local universities have so far scheduled public screenings. An international convention on human rights violations is also considering these tapes as a sample of the ongoing human rights violations with the United States. We are busy preparing additional written material to accompany the tapes. Whether any of this will make a dent in "the city that care forgot" remains to be seen. All the policemen who raided and killed in Algiers are back on the force, save their fearless leader, Police Chief Parsons, who resigned under pressure as this information began to surface. Will New Orleans citizens ever question the expenditure of $400,000.00 in municipal funds each year for an insurance policy solely intended to cover police brutality cases? Some $800,000.00 has already been awarded in a prior wrongful death involving one of the same perpetrators of the Algiers killings. These funds could adequately cover the costs of hiring and properly training police to replace the "few bad apples" who will otherwise one day live off pensions earned for decimating the innocent in flagrant violation of that fundamental right to life, liberty, and the pursuit of happiness.
—The Algiers Killings, a 28-minute program edited from these tapes was shown in New York in Communications Update in October and December 1981.
Originally published in
Barbara Kruger & Richard Prince, Keith Sonnier, Valie Export, Alan Scarritt, and Jim Chladek. Cover by Mark Magill.