At the World's Edge: Alessandra Novaga Interviewed by Alan Licht
An album inspired by filmmaker Derek Jarman's Prospect Cottage.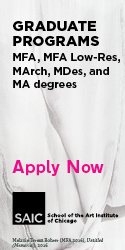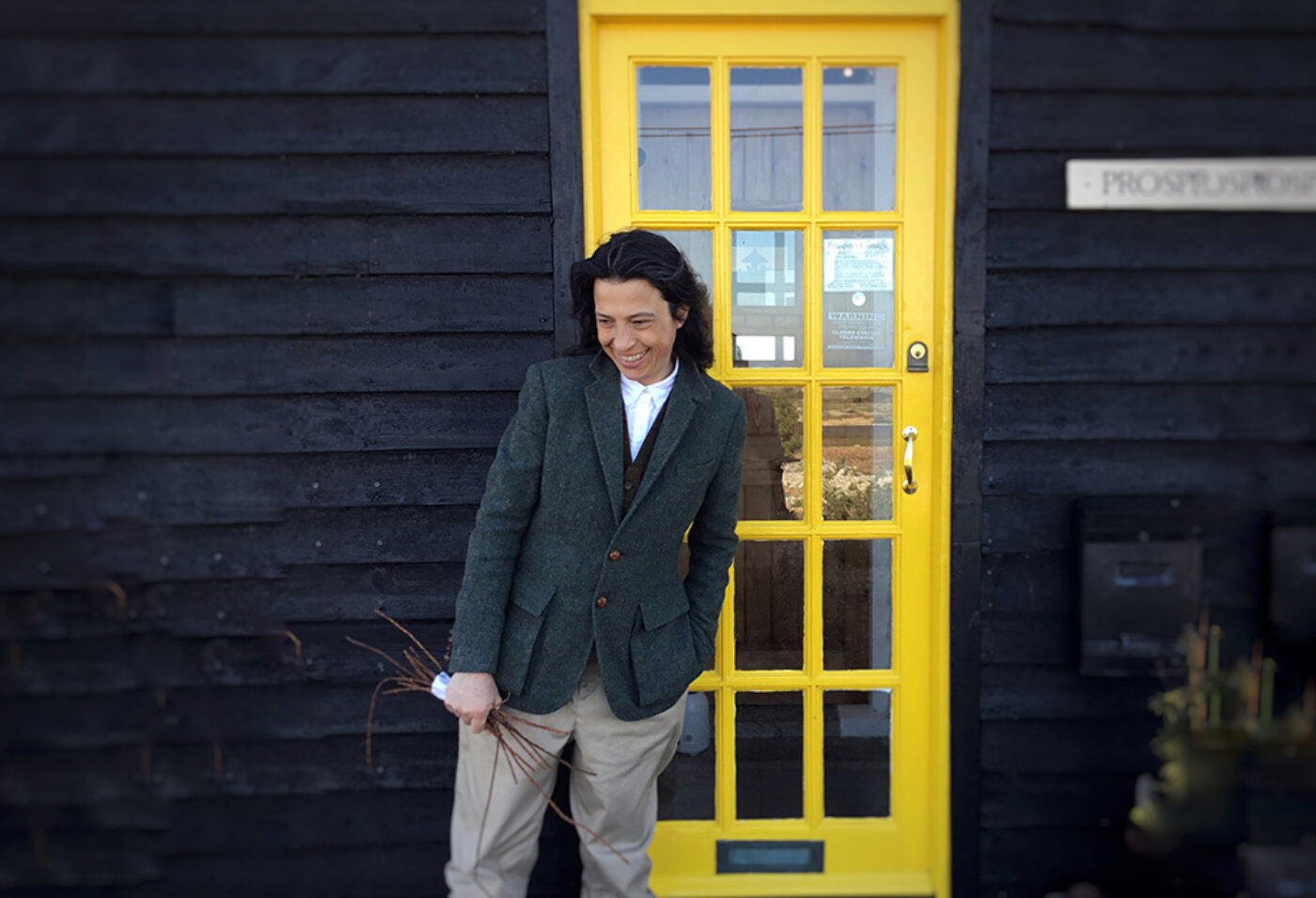 Over the summer, I noticed an announcement for the upcoming release of I Should Have Been a Gardener, an album inspired by Derek Jarman's Prospect Cottage, a small home the filmmaker maintained on the coast of England which I had visited a couple of years ago and found enchanting. The record is by an experimental guitarist I was unfamiliar with, Alessandra Novaga, and was on the label Die Schachtel, which I had mainly associated with some beautifully done archival releases. I made a note of it, and as the release approached I serendipitously received an offer for a review copy and a proposal for a possible interview. My copy arrived, and it was clear that the whole package—including a 12 × 12-inch booklet, a great cover photo of Jarman outside the cottage, and Novaga's liner notes—was essential to experiencing what Novaga was trying to say about her experience of the cottage, not just the music. I did some research, and it turned out her previous record was also film-related—a tribute to Rainer Werner Fassbinder and his go-to film score composer, Peer Raben. Because I have a dual background in film and music, I was intrigued, and followed my intuition that an interview with Novaga would illuminate her new record, and my own experiences with music and film, more than a record review ever could. Here is a shortened version of our conversation.
—Alan Licht
Alan Licht Have you been to the cottage, or is the record just based on photos and Jarman's memoir? If you have visited, how did it compare with how you envisioned it after reading about it? And how did being there specifically impact the music? Was the music all made after the visit, or before?
Alessandra Novaga I think it all started with Modern Nature, the diary that Jarman kept between 1989 and 1990. I read it because of my great interest in gardens and gardening literature. I was very impressed and influenced by this book—a real discovery of a man and artist. From there, I started to look for images, videos, or any testimony of the garden that Jarman created around Prospect Cottage. After one year of research on his life and work, I composed "I Should Have Been a Gardener," the title track of the album. In the diaries he says that while he was gardening he listened to John Adams's "The Wound Dresser," which moved him very much. It is a piece for baritone and orchestra on lyrics by Walt Whitman.
I started listening to it obsessively and fell in love with it, so I made my version for solo guitar. At that point, I went to Dungeness to see the cottage and garden with my own eyes. It was one of the most meaningful and touching experiences of my life. I could feel his presence there as if he was next to me. It felt like being on the moon, at the world's edge. On one side, a gray sea and an expanse of pebbles; then, the road and a succession of fishermen's cottages without fences; a little further, a majestic, gray nuclear power plant, which at night, to quote Jarman, "looks like an emerald city with all its bright lights." I walked around the cottage at all hours. I listened to the two pieces I recorded in the form of notes, sitting on the shingle in the back of the house, to see if there was empathy with the place. I recorded my steps on those shingles, and you can hear them in the piece that opens the album, "April 21."
Some pieces were born before I visited the cottage, some after, strongly influenced by the experience. During the working process I was surrounded by photographs, almost all of them by Howard Sooley—a great photographer and Jarman's close friend. I was fortunate to be able to use these photographs for the album's graphic design.
AL In what way do you think your experience with the cottage shaped the music? In other words, how are these pieces different from other music you've done that had nothing to do with Jarman, or landscape? People sometimes make music to evoke specific places, and I often wonder how that really translates.
AN I don't think the experience with the cottage shaped the music, but I think it came from a long and deep investigation into the man and artist that Jarman was. My purpose was to make a portrait of him. This is my fourth solo album, and the four albums are very different from each other. I am very slow when I work on a project; I have no productivity anxiety. I decide to record only after a long work, a long reflection, and only after having thought that it is really worthwhile to capture the result, at least for me. This album in particular took almost two years to take shape; and to tell the truth, the most interesting and exciting part has been researching Jarman, an extremely complex and multifaceted man. He was first of all an artist, then a film director, an activist for gay rights, one of the first who came out as HIV+ when nobody would dare to—because "hiding diminishes human dignity," he thought.
I Should Have Been a Gardener is a sentence with which I, too, identify myself completely. Vivaldi's "Stabat Mater," which I evoke in "April 21" in the recording of my footsteps around the cottage, is one of the musical works I love the most. That may be the only piece of the album where Prospect Cottage is present, even if only trivially, because it is the garden itself that plays, through my footsteps. And while I play it, I am there, and I try to evoke Jarman walking through his plants and his sculptures.
For me, he is beauty, yearning, and the "Stabat Mater" is the thing that most resembles this feeling. But I confess that I don't really love to explain my music, because I think that whomever listens to it should have the opportunity to make out their own personal journey.
AL To go back to your previous project, Fassbinder Wunderkammer (2017), you made arrangements of themes from some of the soundtracks to films by Rainer Werner Fassbinder, who used the same composer, Peer Raben, on every film. I have to confess that while I've seen numerous Fassbinder films I don't recollect the scores so well; I mostly recall his use of pop songs, which are quite memorable (the Walker Brothers' "In My Room" in The Bitter Tears of Petra von Kant, Suicide's "Frankie Teardrop" in In a Year of 13 Moons, Fleetwood Mac's "Albatross" in World on a Wire). Have you always taken notice of the music in his films, or is that something you began to appreciate more over time?
AN I've always loved Fassbinder's films. The first one I watched was Veronika Voss when I was seventeen years old. I think if you like a film you like every part of it, including the music. But actually, the first time I took notice of Raben's soundtracks, separately from the films, was in 2000 when I found some of his soundtracks in a record shop in Berlin. A year later the Milan-based Teatro dell'Elfo organized a Fassbinder tribute festival, inviting actresses and actors who played in his films, and they included Raben. I remember an extraordinary concert by Ingrid Caven, who sang a lot of Raben's songs. I have always loved the particular synergy that happens to some director/composer couples such as Federico Fellini/Nino Rota and David Lynch/Angelo Badalamenti. The music composed by Raben adheres so closely to the atmospheres of Fassbinder's cinema that I always think of the two men as a single person.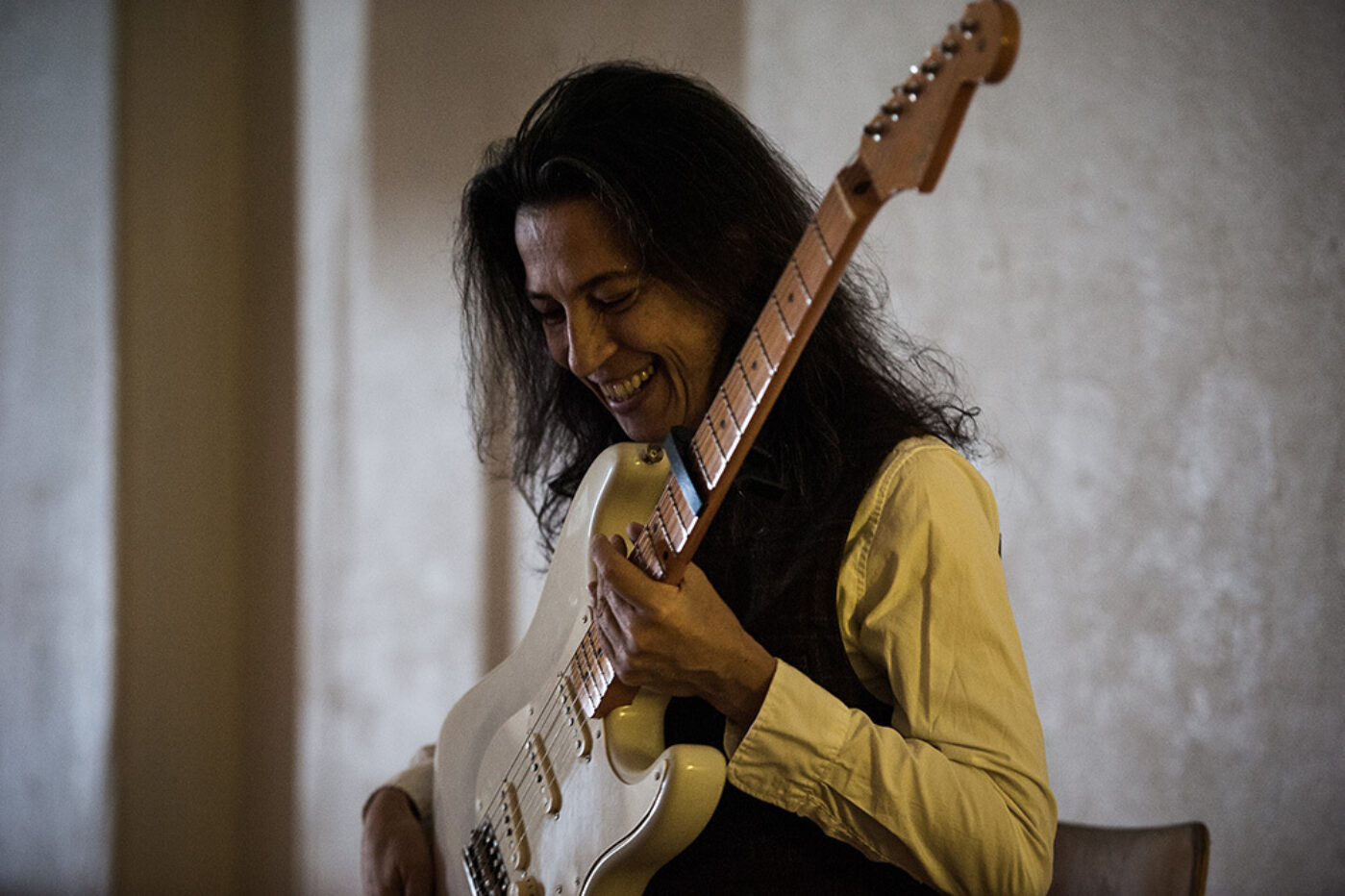 AL It's true that part of what can make a great film is when all the elements are intertwined and equally compelling, including the music and/or sound design, but sometimes music that I really like in the context of a film doesn't work for me so well on a soundtrack album. I'm particularly thinking of Ennio Morricone's score for Sergio Leone's Duck You Sucker, which I loved when I saw the film in the theater and then found disappointing when I bought the soundtrack. Do you have a relationship to soundtrack albums in general? And have you ever composed music for a film or done live accompaniment to a film?
AN I agree with you when you say that sometimes listening to soundtracks separately from the film is disappointing. I think, for example, that Lynch's movies would be completely different without Badalamenti's music, but I have no need to listen to those soundtracks only as music. On the contrary, I think of films like Alain Resnais's Hiroshima mon amour with music by Georges Delerue and Giovanni Fusco or Muriel with music by Hans Werner Henze; or Claude Lelouch's Un homme et une femme with the music by Francis Lai; or Andrei Tarkovsky's Stalker with music by Eduard Artemyev; or Louis Malle's Ascenseur pour l'échafaud soundtrack by Miles Davis; and all of Fassbinder's cinema with music by Raben. In my personal experience, all this music can exist without the movies. This is complex, because maybe we shouldn't always consider films and soundtracks separately, but we should ask ourselves why we love a film.
I would love to mention a new discovery for me, an Armenian soundtracks composer, Mikael Tariverdiev. I love his music, and I listen to it a lot. Even if I haven't seen any of those Russian movies that this music was written for, I dream up images and black-and-white situations.
I've never composed music for cinema, but I used to compose, and sometimes perform onstage, for the theater. I only do it when there is a great understanding with the project and with the director. For me it is very different from my musical projects, because I feel that my music, in a show, has a task to fulfill, which is not the case when I play alone. It becomes part of the dramaturgy and the directorial idea, and that fascinates me.
AL It's interesting that you composed music for theater, because theater is very much a live experience, and film screenings are mediated ones, so the making of a film reminds me of the making of an album, and for theater you have rehearsals that go into a live performance. Did you find the experience of working on music for theater similar to the experience of preparing for concerts?
AN Yes, the two experiences are very close to each other, especially when I perform onstage with the actors. For me the rehearsals are very important, because I used to compose on stage while we were working together. I never compose for theater at home, alone. I need to be there, in the action, with the right lights; and I do the same even when I have to record the music.
AL A friend, the late David Berman, once told me that he gave movies "a B-minus" as a genre, because he said you couldn't trace a film to a single author, unlike books, and maybe, to a certain degree, music. I suppose that could apply to narrative film, but certainly not to experimental filmmakers like Stan Brakhage and others. It strikes me that your Jarman record is in some ways a collaboration with the cottage, since the inspiration of it is essential to the work. So my questions are: One, how much of your work would you say is collaborative in this rather expanded concept of collaboration? And two, to what extent do you consider yourself the sole author of a composition?
AN Berman faces an important issue, the authorial one; but I don't know if I agree with his idea, which is maybe a little trenchant. It is true that a film needs an incredible amount of people, and the same thing can be said of theater, but if we are talking about great authors, such as Tarkovsky, Fassbinder, Jarman, Fellini, Éric Rohmer, Peter Brook, Richard Foreman, and so on, we cannot deny that they are the generating center; they choose the collaborators, the set designers, the musicians, the screenwriters, the costume designers, the actors. It is true that directors like Brakhage or Jonas Mekas are practically self-sufficient, but—I speak above all for Mekas whom I know best, as he is one of my favorite artists of all time—he has filmed the lives of dozens of people. He used music by others sometimes, and the inspiration could be his family; it could be the return to Lithuania to his mother he hasn't seen for decades or Allen Ginsberg's deathbed. That, too, is collaboration, in my opinion; but each of his works is imbued with his vision. The "vision" is the key concept to define an author in my opinion. If I'm not mistaken, Brakhage filmed a woman giving birth—I would say that there is collaboration, too.
Alessandra Novaga's I Should Have Been a Gardener is available from Die Schachtel.
Alan Licht is a musician and author based in New York.