Shifting Connections continues with writer and critic Kathleen MacQueen's interview with Alejandro Cesarco, Uruguay's representative in this summer's Venice Biennale.

Discover MFA Programs in Art and Writing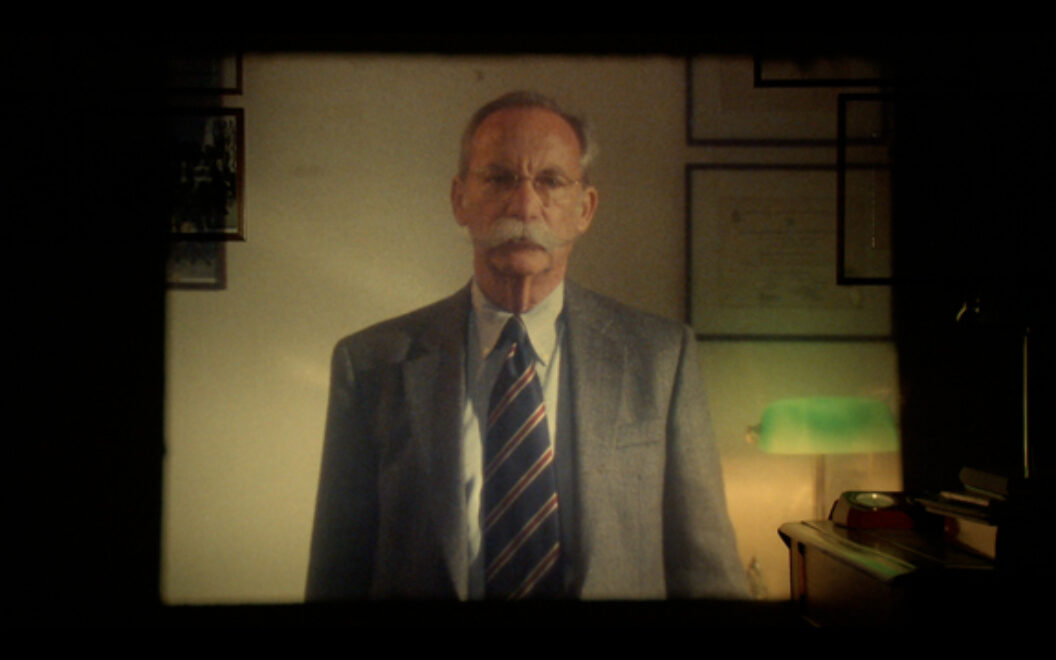 We write in order to forget our foreknowledge of the total opacity of words and things or, perhaps worse, because we do not know whether things have or do not have to be understood.

– Paul de Man, Allegories of Reading

I joined conceptual artist Alejandro Cesarco on Thursday afternoon, May 5th, to screen and discuss his recent work, including Everness (2008), The Two Stories (2009), Zeide Isaac 2009), and Present Memory (2010). We also referred to Turning Some Pages commissioned by the Museum of Modern Art in 2010.
Kathleen MacQueen I was motivated to speak with you because your work introduced me to experiences that are both distinctly different from and also extremely similar to my own. In homage to your indexes for books you have not "yet" written Index from 2000, Index (a Novel) from 2003, and Index (a Reading) from 2007-08], I found myself preparing a set of questions for works I have not "yet" seen. Even so, in the way you work—the culling of diaries, a precise selection of memories, an open sharing of influences—the unfamiliar is expected. It is not that I know where the work leads but I recognize in my reading of it where I am.
Alejandro Cesarco Two Stories and Turning Some Pages both suggest an open-ended conversation. They offer spaces to fill, a discussion to join.
KM In quite a different sensibility, Everness reveals a conversation that has been shut off by an unknown intrusion into the couple's life. In the first scene, a young man reflects on tragedy that you describe as a sudden message the hero fails to decipher: reading transports one to a state of grace or a state of exception, but it is also akin to being under siege.
AC A word has the power to change one's life. These are the external factors of influence and chance, yet internal correspondences of relations are also suggested.
KM In the second scene he reaches out and she does not respond. Silence is the shape of misspoken memories between a couple whose reflections encompass innocence lost, routine, and regret—stages of a life together. Music layers public history with private lament and, in the final scene, an intimate breakfast of toast and coffee filmed from a distance buffers our intrusion into their privacy: they share, that is what needs to be understood.
AC What they share in fact is perhaps the admittance of a loss—an inability—and the decision to carry on in spite of it.
KM Freud regarded every sexual act as a process in which four persons are involved: the couple, and each of their original love objects as children. Can we extend the analogy to reading? There is the writer, the reader but also previous readings and writings.
AC Perhaps we could say that every act of reading is complicated by texts other than the one being read? The "original love objects," the sources of one's inspirations to a work of art are of interest but perhaps unnecessary to its comprehension. Do we need to know that I culled the phrases of Turning Some Pages from years of journal writing? Or that I adapt James Joyce's The Dead for the second scene of Everness? There are many layers of sources both within and left out of the work.
The silence is important. The text is important. They coexist not necessarily in harmony.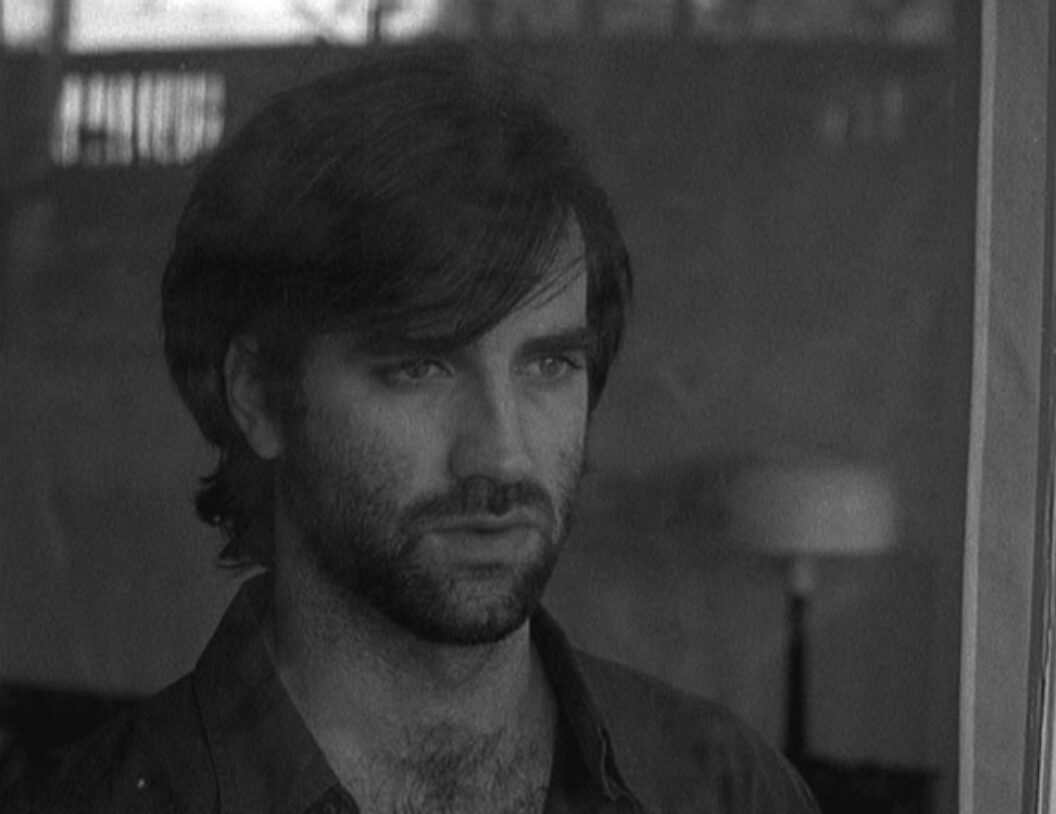 KM Should we distinguish between written and spoken text? Your works are very tender gestures of indirect address—a means to reach someone you might not otherwise be able to reach—they are intimate without being personal. Is language a means to acknowledge another? Is it also play, both comedy and tragedy?
AC Tragedy is the passage of time, the silencing of conversation through loss, misunderstandings, and misrepresentations of experience whose memory is solid but whose recollection is fractured. Is it tragic to realize we will lose a grandparent or a parent? The loss is nonetheless pressing. The loss of a witness, however, goes beyond personal loss. It is the loss of cultural memory.
KM The Armenian cultural theorist Marc Nachanian gave a lecture recently entitled "What image for the death of the witness?" An event and its retelling—must it be factual to be truthful? Do our expectations for testimony predetermine the illegitimacy of witness? Do we, in other words, metaphorically kill the witness?
AC That's precisely what Zeide Isaac is about.
KM Your grandfather is a Holocaust survivor. Was he reluctant to open that door to you?
AC I was always aware of his experience with horror. I was interested in his story but also in spending time with him. He was a tailor. We cut a suit together to his size. A sort of shadow. A future ghost. This is not art. This is interaction. Being there. It is similar with Present Memory. It is difficult for me to watch but I made the film to spend time with my father, to actualize his presence.
KM …and to visualize his imminent absence as well. You do not show your father; instead you show the film of your father projected within the space where it was filmed. We realize only silence remains. For this reason, it is also difficult for me to watch. My father died thirty years ago. It was a traumatic loss for which I developed amnesia. I have great difficulty in remembering the past.
AC Yet silence is part of every conversation. This is how we recognize the other by yielding to silence.
KM Silence is made manifest in the visual elements of your work – the repetitive layering of the pages in Turning Some Pages, the muted grays and gentle sweep of the camera across the parlor in The Two Stories, the quiet consternation of your grandfather in Zeide Isaac. "The day is promising" to quote from Turning Some Pages. The imagery is both restrained and resplendent.
It does not surprise me that you keep on your desk a reproduction of Felix Gonzalez-Torres' billboard from 1991 of the crumpled sheets. This is "a thin line whispering the loss of direction," again from Turning Some Pages. Craig Owens in his 1980 essay "Allegorical Impulses" suggests that Benjamin's "writing forces us to think in terms of correspondences…"
You smile when I mention this text… I thought you would know it well. What of the correspondences between image and absence? Is text a means to fill loss?
AC Felix created his billboard as a public exercise of fear, a rehearsal of mourning; that is what I have done in Present Memory.
KM And now for the present you will turn another page by representing Uruguay in the Venice Biennale this year. You left your native country in the late 90s to study here in NYC. Uruguay is the 2nd smallest country in S. America, its population significantly smaller than NYC. What influence do these spaces, these experiences give your work?
AC Uruguay offered me the influence of literature and of cinema via the Cinemateca [Institute]. We were exposed to everything there—from mainstream to very ordinary or very obscure films. New York is the influence of art history.
KM What are your plans for Venice?
AC I'll be exhibiting two interrelated works. Methodology (2011) is a video that takes up secrecy as a narrative structure and a mode of address: what is said, what can be said, the way in which we act in relation to what can not be said, what is alluded to, taken for granted, or ultimately silenced. The second work is a photographic diptych, The Gift and the Retribution (2011), and consists of photographs of the covers of two books with crossed dedications: "The Goodbyes" by Juan Carlos Onetti and "Love Poems" by Idea Vilariño. The dedication, as a device through which authors somehow publicly justify their production, as well as the connections and dialogues between art works and books, are, as you know, recurring motifs.
KM You have always used the fewest means possible to say what you need to say. Venice demands spectacle to stand out. Robert Gober admitted that his work was considered a Venice disappointment yet Hans Haacke introduced a very small work in a peripheral exhibition in 2009 that made a very lasting impression on me. It was all about correspondences by the way. Do you worry your work will be lost among the thousands of art works competing against each other?
AC I cannot think about this aspect of spectacle or about competition. Uruguay has a small pavilion in the Giardini with all the other pavilions but I can only offer my work as it is. To do otherwise would not be honest.
KM Will you text me after your opening so that I can add a comment at the end of this interview for BOMB?
AC Yes, certainly.
KM Good luck and don't forget—canals are gaps in the translation of solid ground to open waters!
Alejandro Cesarco's work will be on view at the Uruguay Pavilion of the 2011 Venice Biennale beginning June 4th.
Kathleen MacQueen writes on contemporary art and has published essays and reviews in The Art Book, Seachange Journal, Art Criticism, and the Journal of Multicultural and Cross-cultural Research. 
We are encouraged as viewers of art to be critical, even judgmental, but what of flexibility and openness? Shifting Connections suggests that—rather than linear genealogies—time, place, and subject are crucial moments in art, that the intersections of thought are more vital than fixed opinion. With alternating reviews and interviews, the column begins from a position that art can speak with—rather than about—its subject, through shifting connections.