Al Souza: cutting up, cutting through, and cutting out by Saul Ostrow

Discover MFA Programs in Art and Writing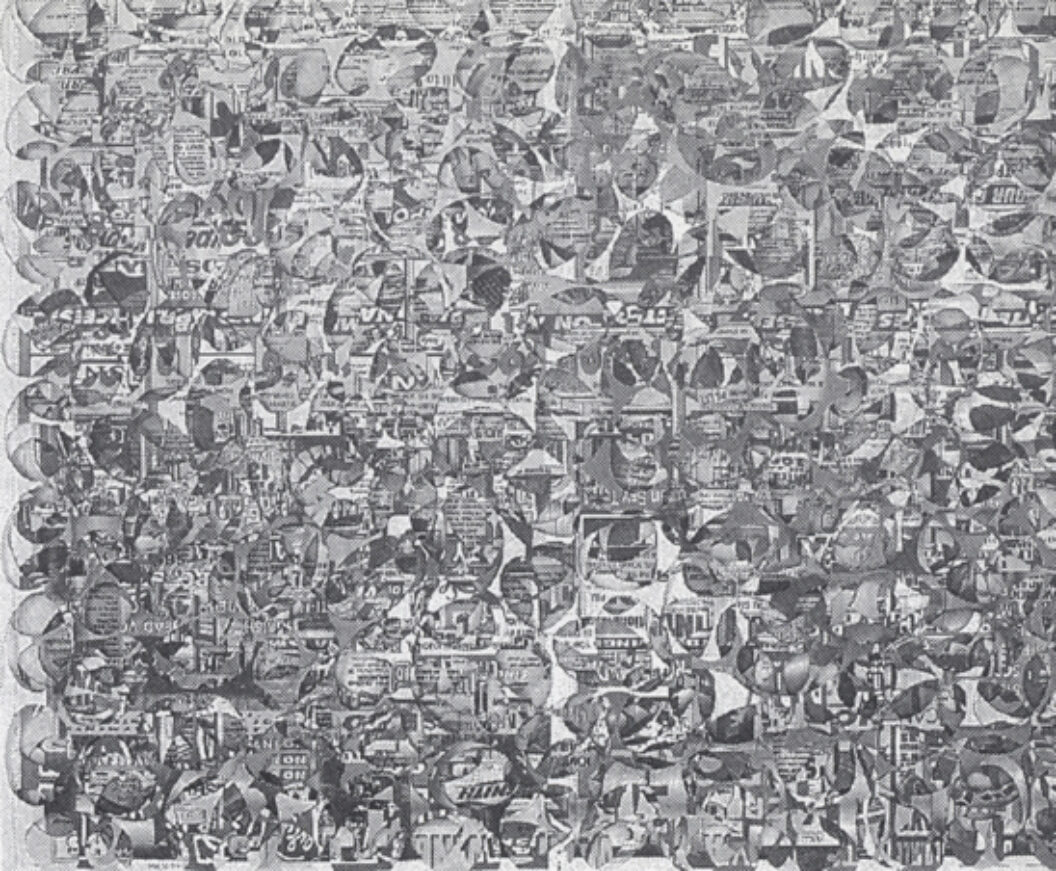 Al Souza is a Texas artist originally from Massachusetts. His work, like Robert Rauschenberg's of the '50s, functions in the gap between art and life. This gap, unlike the one Rauschenberg occupied, is now less a place of incidental meaning or nostalgia for an aesthetic of existential loss, but is characterized by speed, indeterminacy, and repetition. If Rauschenberg sought to use the overlooked and ephemeral to denote the present, Souza strives to mimic the processes that signify its ever-evolving terms.
In the early '70s, Souza made hard-edged, labor-intensive abstract paintings that could be characterized as being "pop-ish" and industrial, as he tried to navigate between formalism and minimalism. By the mid-'70s, he had abandoned painting to make "painting-like things." These were soon replaced by what came to be called "photoworks," box-like frames containing an object accompanied by a series of standard three-by-five inch Kodak color prints. When these came to be dominated by repetition and variation, Souza decided to go back to painting. Despite all of these changes in media (form), Souza's work has remained consistent, for his subject has always been a perverse understanding of the ideal of truth to materials (media).
In his work of the last few years, Souza has used newspapers, comics, maps, and puzzles, as both materials (printed matter) and subject (information storage). He exposes these familiar, but now nearly obsolete products of the "age of mechanical reproduction" to processes both formal and nihilistic, such as cutting repeated patterns of ovals out of the sheets of a daily newspaper. Discarding the ovals, he layers the residual sheets one over the other to produce a dense pattern of the chance encounter of differing bits of information. As if seeking symmetry, he has found in jigsaw puzzles a readymade that parallels his own process of cutting up and fragmenting information to produce pictures. He mixes the parts of different puzzles together to form a disordered sea of pieces in which fragmentary images appear like events in the painterly field of Abstract Expressionist paintings.
—Saul Ostrow
Originally published in
Featuring interviews with Gregory Crewdson, Lorna Simpson, Allan Gurganus, Louis Auchincloss, Marie Howe, Rilla Askew, Rupert Graves, Andrew Blanco, and Paula Vogel.