Discover MFA Programs in Art and Writing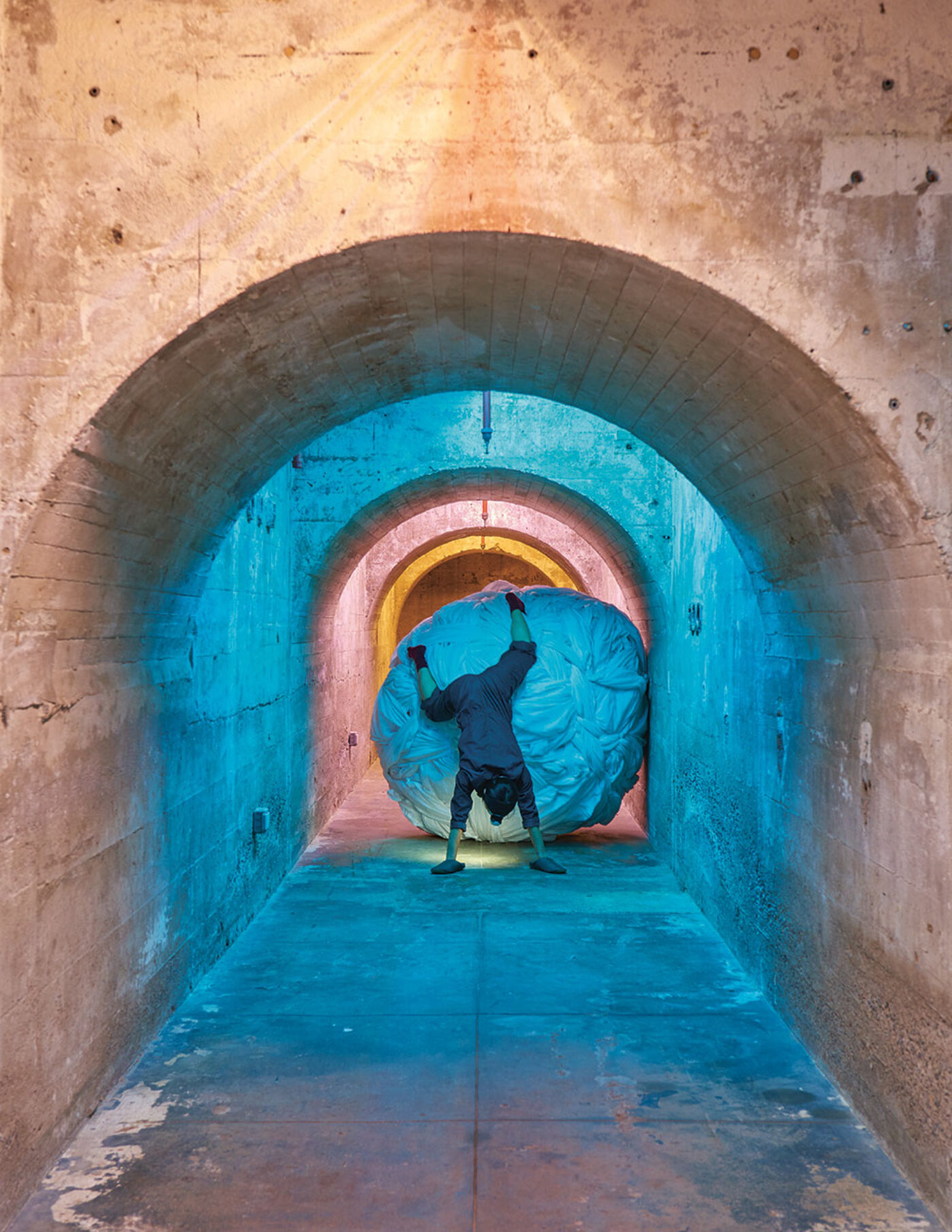 With charmingly deadpan humor, Aki Sasamoto's performances and installations tease out just how small human existence is; despite our more evolved intellect, advanced motor skills, and ability to read and appreciate Proust, we're all basically rats at heart, just with the added bonus of self-reflection and a love for rosé. That slightly gauche summertime beverage was the hilarious punch line to a scene in Sasamoto's Sunny in the Furnace performance at The Kitchen (2014), where a musing on an injured foot led to talk about syndromes that people exhibit (among them, "charismatic syndrome"), and concluded with rosé being the signifier of success. The rat reference wasn't totally arbitrary either: At the 2015 Frieze New York art fair, Sasamoto created a life-sized maze of rooms—each offering a set of choices to move forward—that well-heeled art patrons were forced to figure out, like big drunken lab rodents. As a prize they received the results of their "personality tests" in the form of buttons reading "into old," "into big," or "into vague," among other unflattering designations. The abject is always present in Sasamoto's work, as if she's trying to shove what Julia Kristeva calls our "primal repression" right in our face. We eat, sleep, and shit. See it, believe it, internalize it.
Sasamoto takes that shit bit to heart in her recent exhibition at SculptureCenter, Delicate Cycle, which likens human existence to the mound of excrement a dung beetle balls up and pushes around its entire life. It functions for the beetle as both home and source of food. In the gallery, this ball is represented by a knotted equivalent that is exactly five-foot-tall and titled The Ball. It's made of white laundry sheets the artist routinely washes (and soils) as part of an ongoing performative cycle that replenishes her works. In the six performances that activate the show during its three-and-a-half-month run, she pushes the ball backward through SculptureCenter's underground arcade with her feet, palms on the floor. This excruciating task—which is vaguely redolent of Gregor Samsa's plight in Kafka's The Metamorphosis—takes something like fifteen minutes, and it's hilariously absurd and somewhat painful to watch, physically overwhelmed as she is by the ball's scale.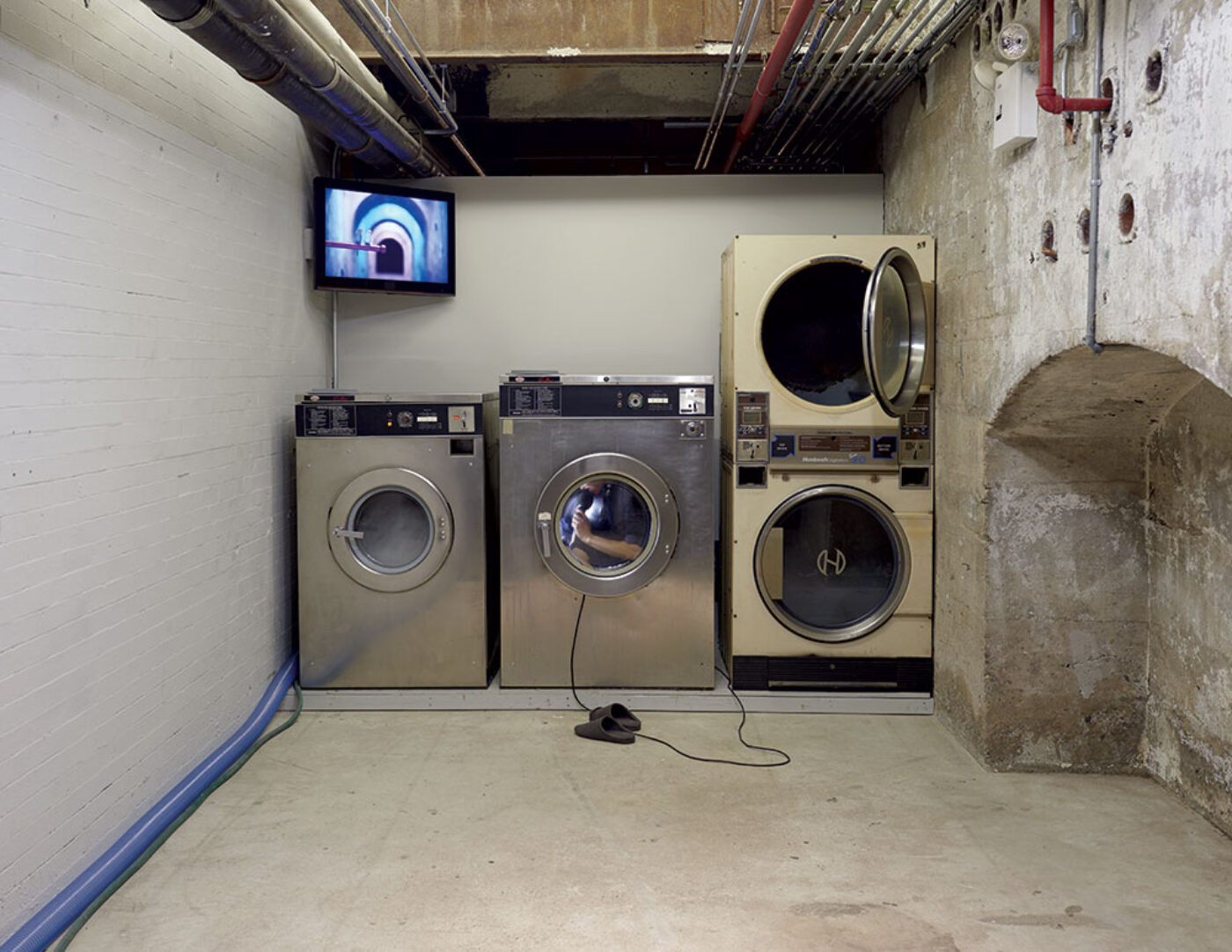 The beetle's dirt ball is also represented in Delicate Cycle by two D-shaped, life-size "washroom" structures, Hex-Washroom and D-Washroom, attached to the building's subterranean architecture by a system of pulleys and brackets. Climbing within and upon them like a pint-sized hiker, Sasamoto casually chats about dirt, stains, and our futile attempts to clean it all, digressing into personal anecdotes about trying to remove graffiti with toothpaste, or of an old man so chatty he never noticed a bird just shat on his forehead. While she does this, she variously draws on panels inset into Hex-Washroom—she swaps these out periodically for others hung like paintings on a nearby wall—and pulls on her pulleys to slowly tip over her washroom structures, as if they were clunky, rather ineffectual balls themselves. Inside the panels, magnets hold up things like markers and big ladles, which jut out awkwardly from their surface as if they were meant for the kitchen, not the gallery.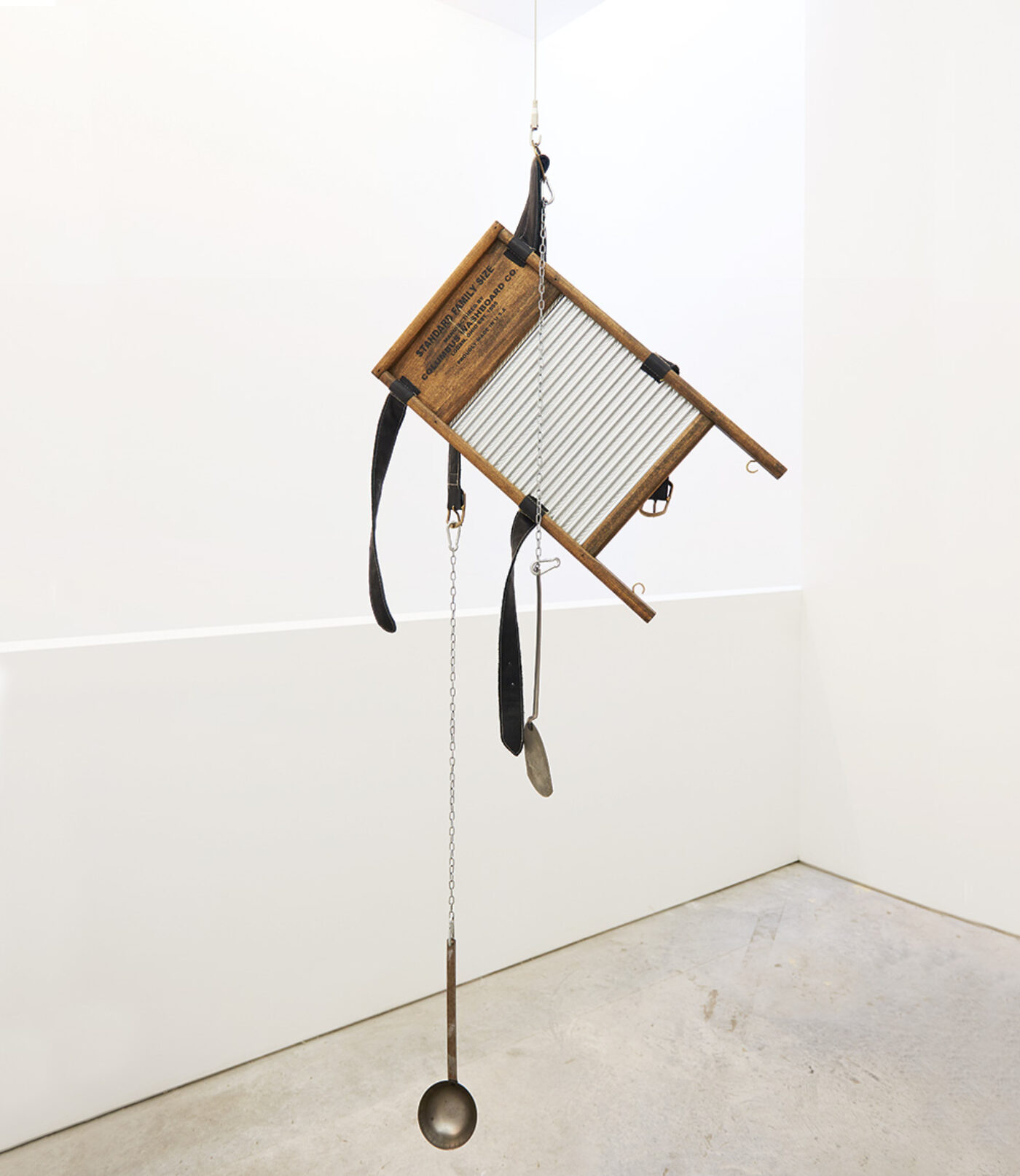 Installed in an adjoining room is a grouping of laundromat-sized washers and dryers, which Sasamoto runs intermittently to clean her sheets. During her performance she awkwardly climbs into one—first one foot, then bending down to squeeze the rest of her body in—and reads passages about dung beetles before taking a tumble herself. Pushing herself forward and back, she eventually makes full, upside-down rotations, microphone and flashlight in hand. It's rather funny because her body is so unlike a sheet, all crouched up bones and skin, but it still needs to be cleaned (I would suggest a regular bath instead). Though if she's pointing out anything, it's that clean is relative, and really, we can never be fully "clean," whatever that means, when we're full of other organisms. We are, whether we want to admit it or not, of the earth we came from.
David Everitt Howe is BOMB Daily's art editor, curator/editor at Pioneer Works, and a freelance writer.
Originally published in
Featuring interviews with Lynda Benglis, Roe Ethridge, Becca Blackwell, Antonio Campos, Robert Greene, Angie Keefer, Liz Magic Laser, Laura Kurgan, China Miéville, Michael Palmer, and Rosmarie Waldrop.