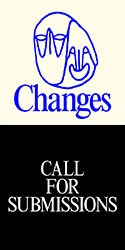 "Obedient" hardly describes Ram Karan, the antihero of Akhil Sharma's suspenseful and haunting first novel, An Obedient Father. Karan is an incompetent, perverse school inspector who collects bribes for the congress party. Recently widowed, he lives in Delhi with his daughter Anita and her young daughter Asha, the latter of whom becomes the focus of his obscene attentions, just as Anita had 20 years earlier.
Karan's corruptness is a metaphor for India's loss of innocence after the massacres of 1947 unhinged the country. Included in the images of violence that pepper the book are a forced parade of naked Muslim girls and trainloads of dead Hindus and Muslims. Trauma, it becomes clear, can make normal people capable of terrible acts.
An Obedient Father is difficult to stomach. What makes the story compelling is not whether Karan gets what he deserves, or whether he deserves it (he does); more forceful is the way Sharma leads us to understand and even sympathize with him. In the '30s and '40s, Karan recalls, "miracles were common"—a man who cursed Gandhi dropped dead, washerwomen had seen the goddess Durga on her tiger. Now, on the verge of India's independence, starving boys are beaten for stealing ice cream, corpses are everywhere, and Karan is hiring child prostitutes. Asha becomes the object of his affection because she gives him comfort: "I am such a sad bad man. Other than you no one loves me."
It's no surprise that Karan suffers from a heart problem. His mother, wife, and infant son are dead, his daughter hates him, and except for his petty bribes he is powerless. His impulses are misguided but generous. As a child, he wanted to steal back what the British had stolen from India. When he betrays his boss, he does it to buy protection for his family. And in the midst of a bloodthirsty mob, he encourages a Hindu rickshaw driver to bring a Sikh family to safety.
The ending is not entirely convincing, and it belabors the point that India is not a happy-go-lucky place. But that doesn't diminish Sharma's powerful portrait of India during partition—a place where despair was so thoroughgoing that for some the promise of leaving India was the only hope left.
An Obedient Father was published this summer by Farrar, Straus and Giroux.
Originally published in
Featuring interviews with Vik Muniz, Shirin Neshat, Madison Smartt Bell, Javier Marias, Misia, Michael Frayn, Karyn Kusama, and Michael Roth.