Living is Contagious: Aimee Herman Interviewed by Christina Quintana
The writer on her debut novel, Everything Grows, an epistolary exploration of finding community and coming out in the early '90s.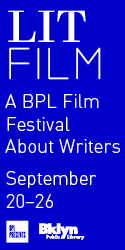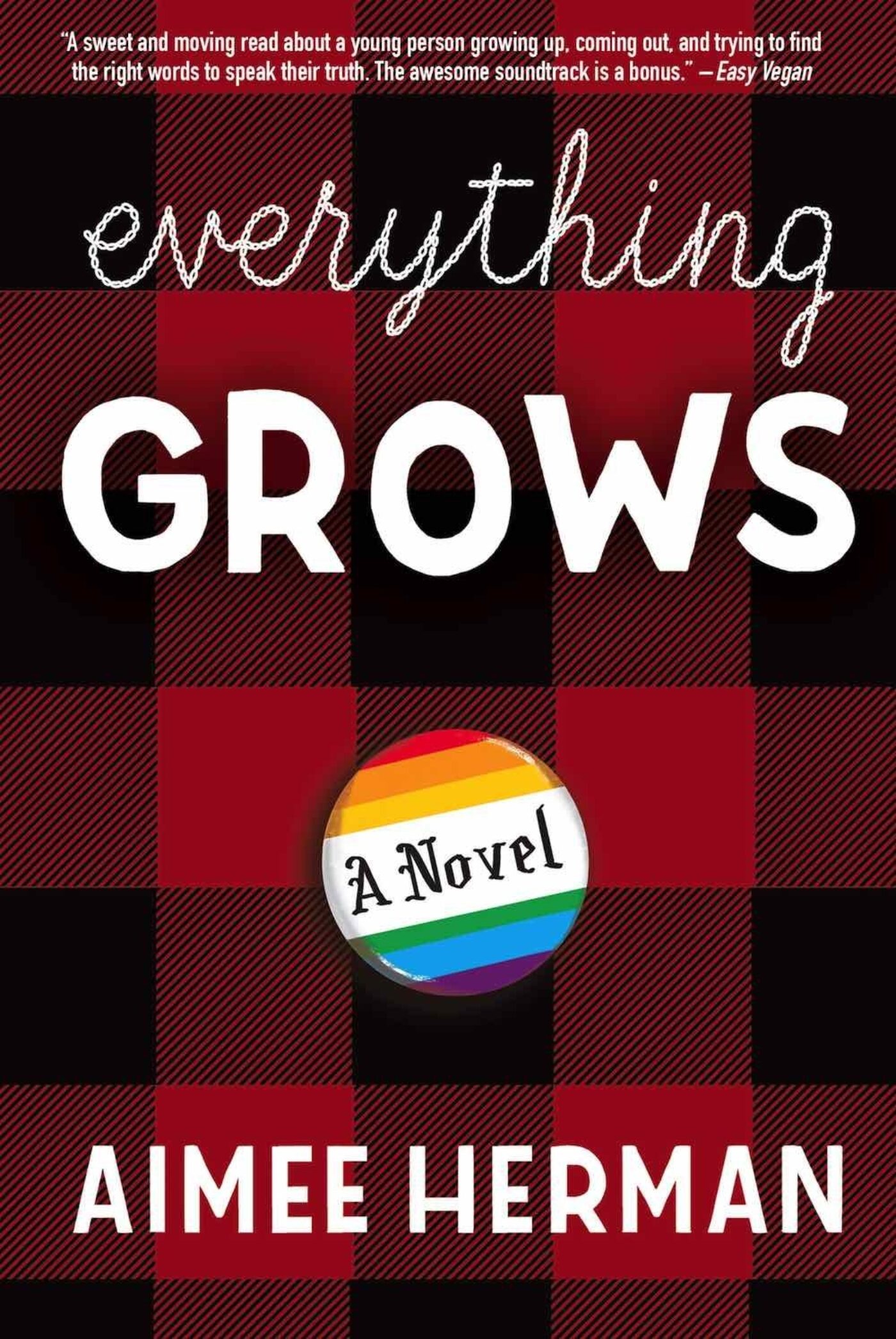 Aimee Herman's debut novel, Everything Grows (Three Rooms Press), is both a ­­series of letters from fifteen-year-old Eleanor Fromme to her bully, who takes his life, and an epistolary love song to queer coming-of-age. It is a queer becoming that eludes the inclination toward binary and champions self-discovery as a lifelong project. "Keep reading, keep searching. You and your words will find one another," says Flor, a friend to the novel's protagonist, Eleanor.
I met Herman in 2014 when I participated in her interdisciplinary literary and performance series, Queer Art Organics, at Dixon Place, and quickly became a fan of the simultaneous fearlessness and intimacy she strikes with her work. She is both the author of two books of poetry, to go without blinking (BlazeVOX books) and meant to wake up feeling (great weather for MEDIA), as well as a genre- and gender-bending performance artist and musician. At a reading several years ago, she set a timer and, within her allotted timeframe, read lines at random from her journals (circa 2004 to present), creating an ephemeral live poem—the results, fluid and astounding. In conjunction with the Everything Grows launch party on May 10th at Bluestockings Bookstore, she will read from the new novel, and her poetry band, Hydrogen Junkbox, will perform songs inspired by the book, replete with ukulele and tambourine.
—Christina Quintana
Christina Quintana Could you talk about why you chose the epistolary form?
Aimee HermanI've had pen pals throughout my life and have found such intimacy and openness within the confines of an envelope. I'm more comfortable putting my words onto paper than speaking them out loud. Back in 1993–1994, there was no text messaging or emails. We'd write tiny notes and slip them, unnoticed, into lockers. Or covertly during class. I wanted to find some way to link Eleanor and James, her bully, and the epistolary form felt natural.
I also have my own students write love letters to themselves—just as Ms. Raimondo does in the novel—and then, when I think they have forgotten about the assignment, I mail their letters to them. I've had so many students share with me how much this meant to them.
The challenge with my novel—written all in letters—was to create a smooth flow of storyline and realistic dialogue that didn't seem forced or strange. Writing an epistolary novel was actually far more challenging than I ever expected, and yet, by the end, I really grew as a writer.
CQ Eleanor recalls that Peter, who leads her support group, once told her "living is contagious." Do you feel that way?
AHI want to believe living is contagious. In that, so many times in my life I feel like I've quarantined myself, and as I'm getting older, I'm learning that being around others is so necessary. I consider myself a light introvert. Sometimes I want to isolate more, but we all need to breathe in each other's oxygen to fuel ourselves.
CQ Your book is such a beautiful exploration of tribe. Could you talk a little more about why?
AHOf course as writers we create these worlds that we want and hope to live in. I guess I was filling in the gaps of what I never had. I am still searching for my tribe. I wanted to write a novel where friendship grew easily and yet, I also wanted to explore the complexities of what happens when friends—especially at that age—change and evolve. Sometimes, we aren't ready to accept the changes others go through. The character of Aggie came naturally—this bold feminist from Staten Island who never flinches when Eleanor comes out. I think there can be a critique about how quickly some of these characters come together and find each other, but I want to believe that the people out there who are meant to teach and inspire us will find us.
CQ I felt that with many of the characters, especially Reigh. She's this down-to-earth spirit guide we all long for as queer kids—and she shows up at Wawa!
AH That Wawa is a real place! And, of course, how convenient to have Reigh there at that time. But there are times in life when you meet people, even just on the subway, and you have a conversation with someone you're never going to see again, but they change your life in this significant way. Obviously in this situation Reigh stays longer, but I also think we attract those types of marvelous humans. For some people it takes a whole lifetime to find your tribe and your language, your vocabulary.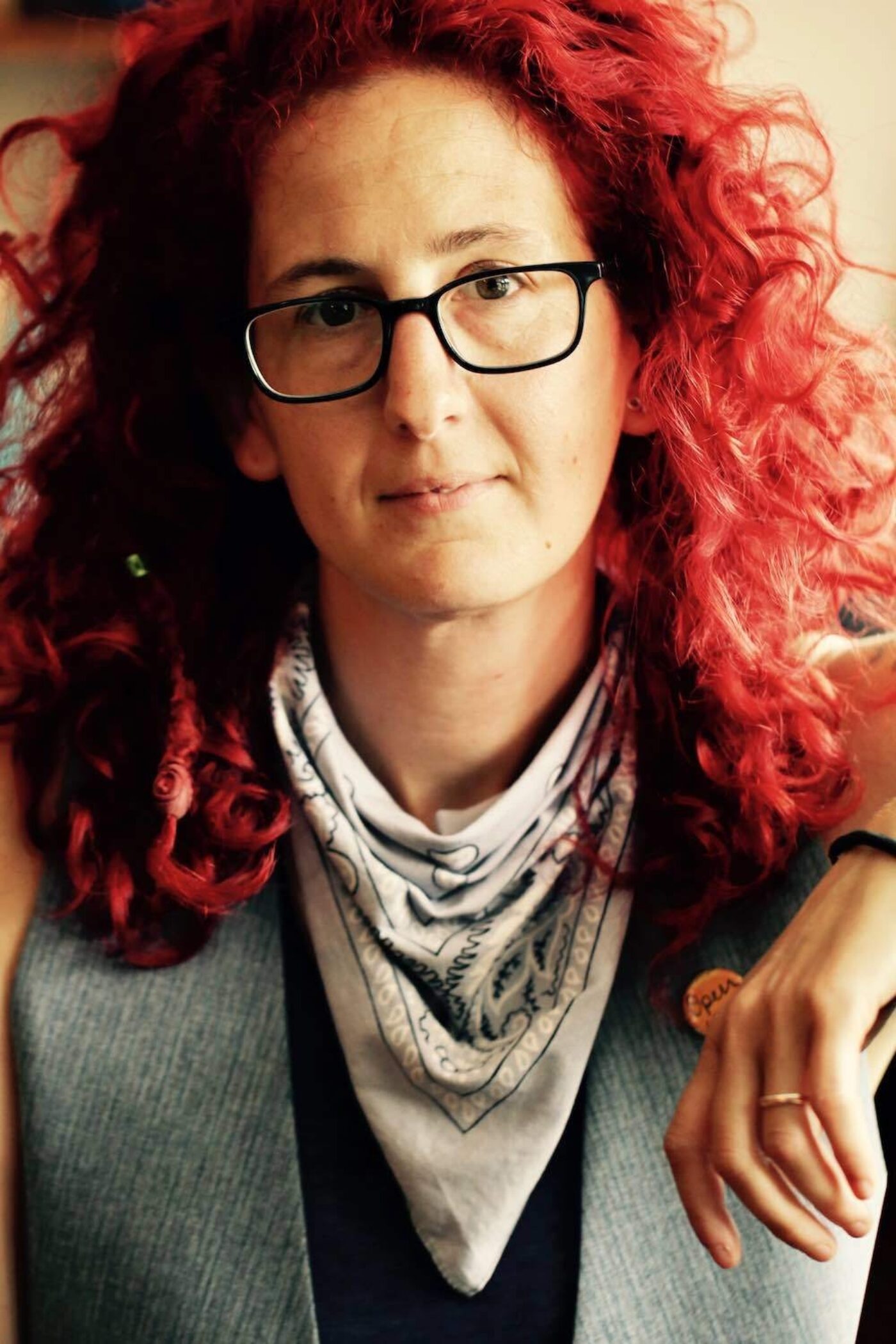 CQI love that not only do Reigh and Eleanor develop this wonderful cross-generational friendship, but her family is supportive on top of it all. Was your family as open as Eleanor's?
AH There are so many stories out there where we hear about people coming out and they are dead to the family, and I think it's important to remind people that there is acceptance, as well. I came out on my 19th birthday at Hunan Gourmet Chinese Restaurant. Because I was always the black sheep in the family, I waited for them to yell at me—throw noodles in my face. And I said, "I'm gay." Then they said, "We knew. We've just been waiting for you to tell us." They were super accepting. My whole family was.
CQDid the dynamic of the support group come out of any personal experience, or was that also a dream of a connection you wished you had?
AHI've been writing this for ten years, and in the final draft—which I completed last January—was essentially a total rewrite of the book. There were ten pages of notes from my editor, which made me feel paralyzed because, as a poet, I'd never received notes like that before! I didn't know how to approach it. So, the support group was not in many drafts until the last one.
Helaine, James's mother, came to me—I don't know how—and I thought, How can Eleanor meet Helaine? Well, this makes sense, in a group. I've done group therapy before, but never in that kind of situation.
CQWow, so the concept and character didn't become a part of the novel until much later. Do you believe in the Greek "genius" of divine inspiration?
AH Yeah, and I also believe that we need to let our work marinate a little bit, which I don't think is talked about enough. We live in a time when we are meant to create something and immediately put it out there, and for many writers there is pressure to do so.
CQ So, the novel was brewing for many years, but it's not like you weren't working on many other things! I really know you as a poet.
AHThat's what I am! I never thought I would write a novel. I read mostly novels. I love fiction, and I've really just written poetry and erotica. When I was in school I wrote mostly poetry—maybe hybrid-type work that would explore different shapes, but I felt really shy about it. Even when I was in grad school, I workshopped the first chapter of this book and it was a horrible experience! Not that I can't take rejection, but one of the comments was, "So often when poets write prose you can tell they're a poet," which I don't know—is that good? What does that mean?
I paused for a while. I didn't touch it, and I don't know what made me pick it up again, but I do feel like having those large pauses helped because I changed; how I write changed; what I wanted to say changed; and all of that worked in my favor.
CQ "Dyke. It's like this wall that stops places from flooding. So, basically, they are calling me…a…a solution!" I wonder about the way we as queer people have to brand and rebrand ourselves—how it's both a chore and a badge of honor. What led you to this line?
AH Eleanor is my hero! I would have never thought about that as a fifteen-year-old. I would have never had the self-confidence to take an insult and turn it into something sweet. Initially, Eleanor was darker, and one of the notes from my editor said, "I really don't like Eleanor, and she's your protagonist. I don't want to read this." I didn't want her to be unlikeable. I love unlikeable characters as a reader, but that wasn't my intention. So, I softened her a bit.
CQ Reigh says, "Eler, you can call yourself anything you want. Hell, you can make up a word. This is your existence. Your words are free; you get to use whichever ones you want." I so appreciate the way you contend with binary and embrace a more open interpretation of sexual and gender identity. Can you talk about why this is important to you personally?
AHBecause I'm still—at almost forty years old—figuring it out, and I'm watching all these beautiful humans around me reconfigure the language and question pronouns, question attire. I love when I'm sitting on the subway, and I'm across from somebody, and I have no idea what's going on [in terms of how they identify]! And, I'm just like, I love you! And I want to say that to them, but then I think, Aimee, this is New York, you're not even allowed to make eye contact.
So, I want Reigh to be talking to me. And it's kind of this reminder: We've spent our whole existences being told what we are. There has to be a moment where we stop and say, Thank you for that, and now it's my turn. And also, that it changes! Even when Eleanor says, "I'm a lesbian," she also notes, "I'm not quite sure that's the right word."
CQ Is there anyone in particular you would love to get their hands on the novel?
AH When I started writing the novel I was a nanny in New York, and years later one of the girls came out to me. I was living in Colorado at the time. We were writing letters. She was in high school, I was already writing this book, and I wanted to write it for her! Now we've got so much queer literature; it's growing and it's beautifully, carefully written, but when I was fifteen, I had Judy Blume doing breast exercises and learning about heteronormative sex. If I had read this book when I was fifteen, I think I would have been blown away. I think I would have felt like I was reading something I wasn't supposed to be reading.
I used to say that my dream was to write a banned book because the best books in life are banned. It means people are uncomfortable; it means people are paying attention.
CQYou begin the novel with a Zora Neale Hurston epigraph: "There are years that ask questions and there are years that answer." How does this book ask questions, and how does it answer?
AH We should be questioning who we are all the time. We should be questioning everything around us. I always encourage my students: there's no wrong question, there are never too many questions, and even when you get an answer, there's a question that can be asked from that answer, or toward that answer. That's why there are questions Eleanor has that aren't answered. Because if they're all answered at the same time, that's just not real life.
CQ What do you most hope people will get from the book?
AH That sweetness can come out of tragedy. Because when I describe the book as "a young person writing letters to her bully who has committed suicide" there's this look of, oh dear. But it's not a dark book, and I don't want it to be seen as a dark book.
There is so much hate, so much anger in the world, and it comes from something. We could easily say, "I hate this person back because they hate me," but that's too easy and only creates more of a wound. We've all been bullied and we've all bullied—all of us, every one of us—and so, when I thought about James, I thought about every person who bullied me.
When I was nineteen or eighteen, I lived in a house with my coworkers. It was a very toxic environment. Our door was never locked. We had this party one night and somebody from my high school who bullied me pretty significantly was there. I hadn't seen him since we graduated. We were never friends, we never talked, and I immediately went back to my high school self. I remember he came up to me and said something to the effect of "I'm sorry," and it didn't erase what he did, but it helped me realize that one can move on. One can forgive. Maybe not forget, but there can be forgiveness in that bullying relationship.
So, there could be the question of why would Eleanor write to her bully, but why wouldn't she? I feel like somebody like Eleanor would want to understand: why are they doing this?
Christina Quintana (CQ) is the author of the full-length play SCISSORING (Dramatists Play Service, 2019) and the chapbook of poetry, THE HEART WANTS (Finishing Line Press, 2016). Most recently, New Rivers Press selected her novella, A SLIP OF MOON, as a finalist for its Many Voices Project. She is currently at work on BREADWINNER: essays on intersectional longing. For more, visit cquintana.com