Against Our Will: Traci Molloy and Sarah Super Interviewed by Melissa Potter
Public art addressing the trauma of sexual violence.


Discover MFA Programs in Art and Writing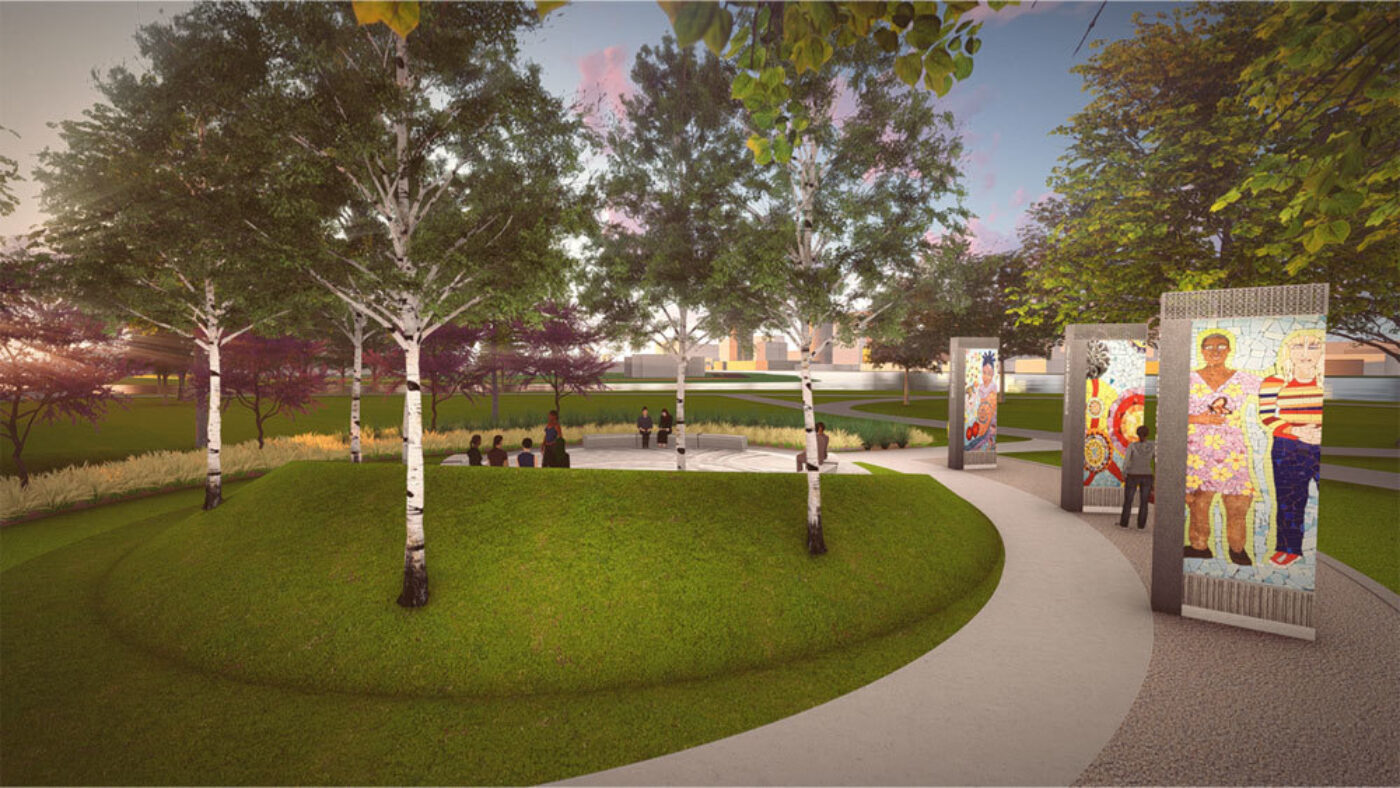 In the context of the international #metoo movement against sexual violence, Brooklyn-based artist Traci Molloy supports survivors of sexual assault on college campuses, where perpetrators often are protected from public indictment. Her project Against My Will is a site-specific installation of banners featuring gouache portraits of women by Molloy and their first-hand testimonials of sexual assault. The partially obscured portraits protect participant identities and suggest the erasure of their experiences. Against My Will, on view in April 2019 at the University of Maine, also includes panel discussions with survivors and consultation with university leadership to prevent sexual violence on campus. Activist and community organizer Sarah Super's work shares project goals with Molloy to amplify the voices of sexual assault survivors. Super, an outspoken survivor, is a member of the planning team to create the Memorial to Survivors of Sexual Violence in Minneapolis, Minnesota, the first public memorial of its kind. Both projects turn the pain of survivorship into a call for accountability.
—Melissa Potter
Melissa Potter Your projects bring sexual assault survivorship into public discourse: Traci, through interactions with students to create public artworks featuring their testimonials; and Sarah, through the championing of the first public memorial for rape survivors. Could each of you tell me a bit about why you chose to work in the public realm?
Sarah Super When I was raped, I felt the weight of silence that covers the reality of sexual violence. I felt as though nothing in public discourse honored my horrific experience or the experiences of the hundreds of survivors whom I met by telling my story publicly. I wanted to pay tribute to this common atrocity in a permanent way in public space, and I was reminded of Judith Herman's words: "The most common trauma of women remains confined to the sphere of private life, without formal recognition or restitution from the community. There is no public monument for rape survivors" (Trauma and Recovery: The Aftermath of Violence—from Domestic Abuse to Political Terror, 1992). I set out to change that.
Traci Molloy As an artist and education activist, I create collaborations with individuals who've experienced trauma. I think of my collaborations as resiliency made manifest. There is a democracy to public art. It's accessible to everyone. I want Against My Will to generate healing for the participants, to educate viewers about sexual violence and trauma, and to create structural changes in the institutions and communities where it's exhibited. To do that, the installation and accompanying panel discussion have to be experienced by diverse audiences in the public realm.
MP Working with survivors is really complicated, and survivors are in different places in terms of their ability to speak out. How do your projects encourage participation? How do they include or encourage those who cannot speak yet?
SS I would say that I am not encouraging survivors to speak out but rather giving them the choice to speak out if they want to. And if they don't want to, that's okay too. When I was raped, I heard people say, "We all heal differently," but they acted as though all survivors would never want to tell their stories. My goal was to create new ways that survivors could go about their healing if they felt it was the right choice for them. I never measure the success of my work on how many survivors participate but rather by the number of survivors who know they have the choice of participating.
TM Rape survivors often feel overwhelming shame. Sometimes when you've experienced life-altering trauma, words elude you. Art is its own language. It can enable the viewer to feel something viscerally if language fails. This project merges personal testimony with art. I meet with some of my co-collaborators in person and some work with me via email. Against My Will can be intensely emotional at times, so options are important. I try to respect that everyone is at different stages of recovery. I solicit feedback and approval from my co-collaborators during each step of the creative process. It is vital that they have control over their final image and text because they did not have control during their sexual assault.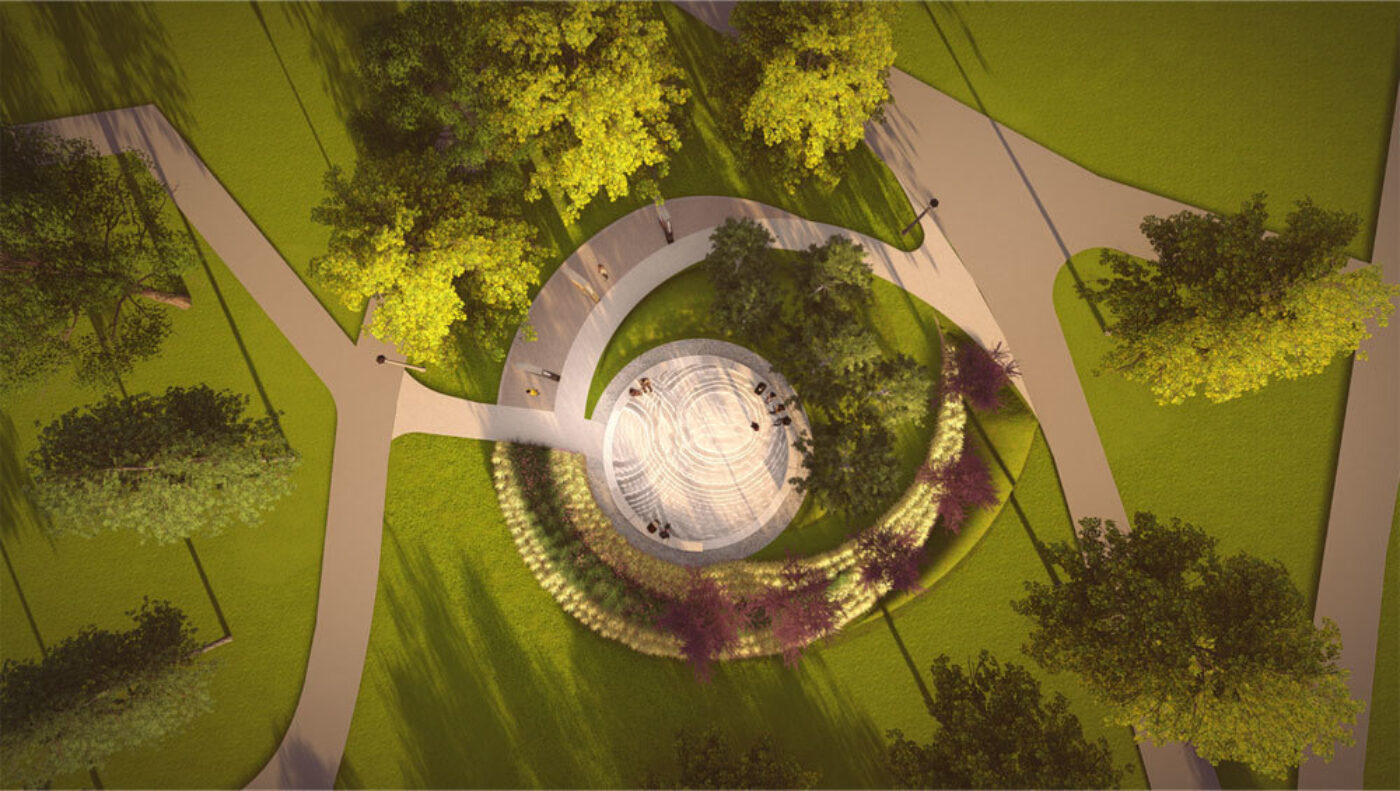 MP Traci, your project has been embedded in academic institutions—first at Alfred University and now at the University of Maine. What do you think the role of the institution is to critique the culture of violence, and how has the project been affected by an academic institution?
TM At Alfred University, Against My Will was shown in Academic Alley, and at the University of Maine, it will be shown on the Mall. These locations are the nexus for school activity and learning, where students meet up, mingle, and attend classes. Professors determine curriculum—whose stories are discussed, whose histories are valued, and whose are dismissed. Violence is often glorified and sanitized in academic discourses, and the trauma that ensues afterward is omitted. Having the banners displayed at the center of campus asks viewers (and the administration) to consider the sexual violence that occurs regularly on their campus and elsewhere, to recognize the consequences of trauma, and to question their comfort level with it all.
MP How do you think this work being outside of sanctioned art-world environments serves the conversation?
SS The use of art in public space has the power to inspire dialogue and to create change. The goal of the Memorial to Survivors of Sexual Violence is to honor and validate the experiences of survivors but also to instigate discussion around a topic that we've been historically much too silent about.
TM Academia is a place for learning. It's a space where challenging ideas can be represented and discussed. The goal of Against My Will is to generate healing, dialogue, and to create change through art. Context is important in art, and this body of work needs to be viewed against the backdrop of an academic institution.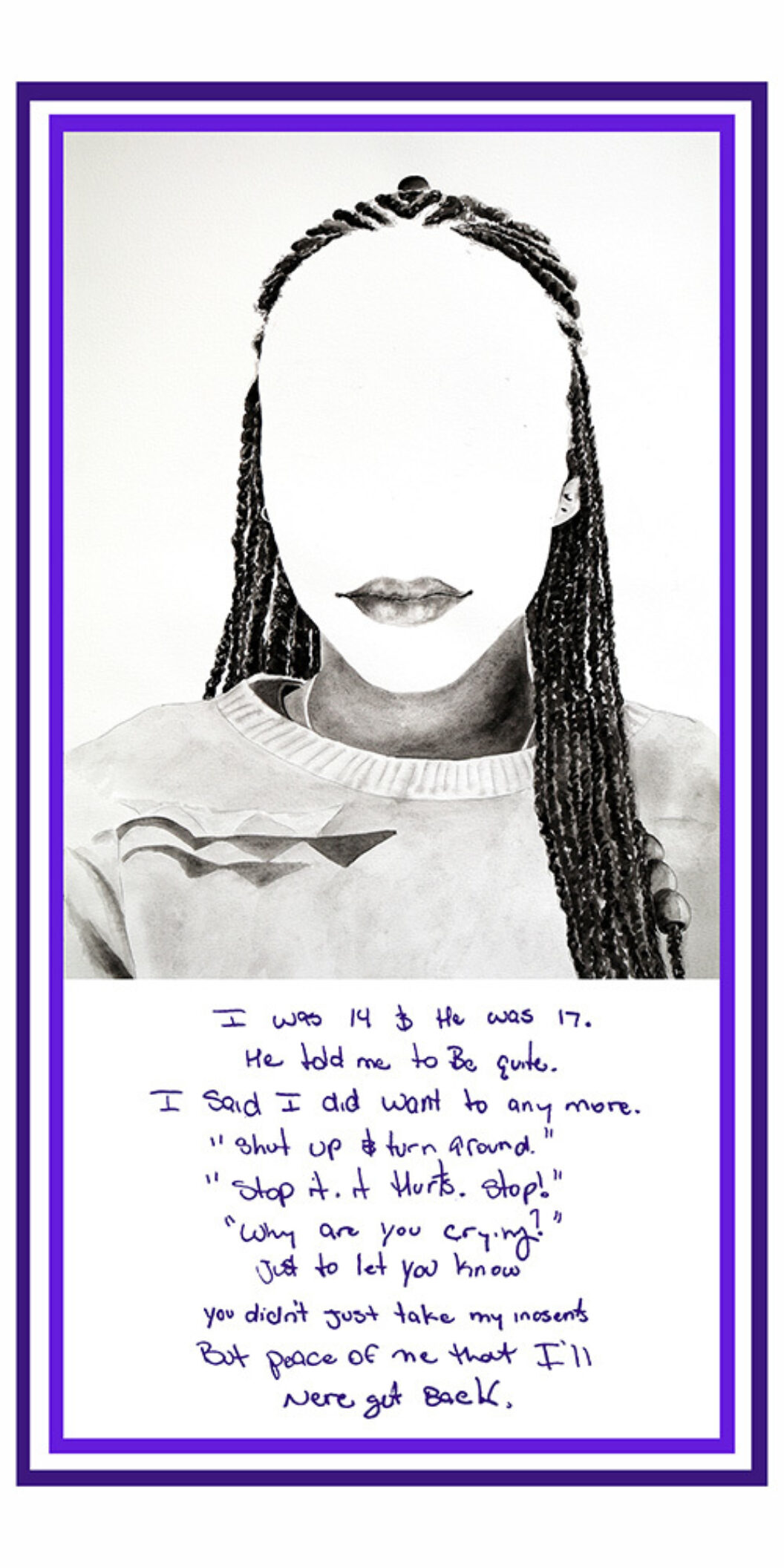 MP I'd like to hear more about the artistic strategies you both engage for these public projects. Traci, you've chosen visually arresting banners around campus and panel discussions. Sarah, I would love to hear more about the inclusion of Lori Greene's mosaics into the memorial—her work is incredible.
SS After I was certain that we needed a monument, a memorial, for survivors of sexual violence, I was overwhelmed by the question: "What would this look like?" As I reflected, I realized that the use of mosaic could symbolize the way I was feeling: shattered. Seeing Greene's mosaics reminded me that not only can shattered pieces be put together again, they can also be a thing of beauty.
TM I wanted Against My Will to allude to celebratory banners you see in communities around the country—banners that laud war heroes and local citizens. Most of the features are omitted in the portraits of the women. This omission protects the participants' identity and ensures privacy. It also serves visually to translate some of the lingering effects of trauma—the dissociation and disconnectedness survivors can have toward their body and their personhood after an assault. The portraits, though fractured in appearance, are designed to be celebratory homages to the participants' resiliency, courage, and strength.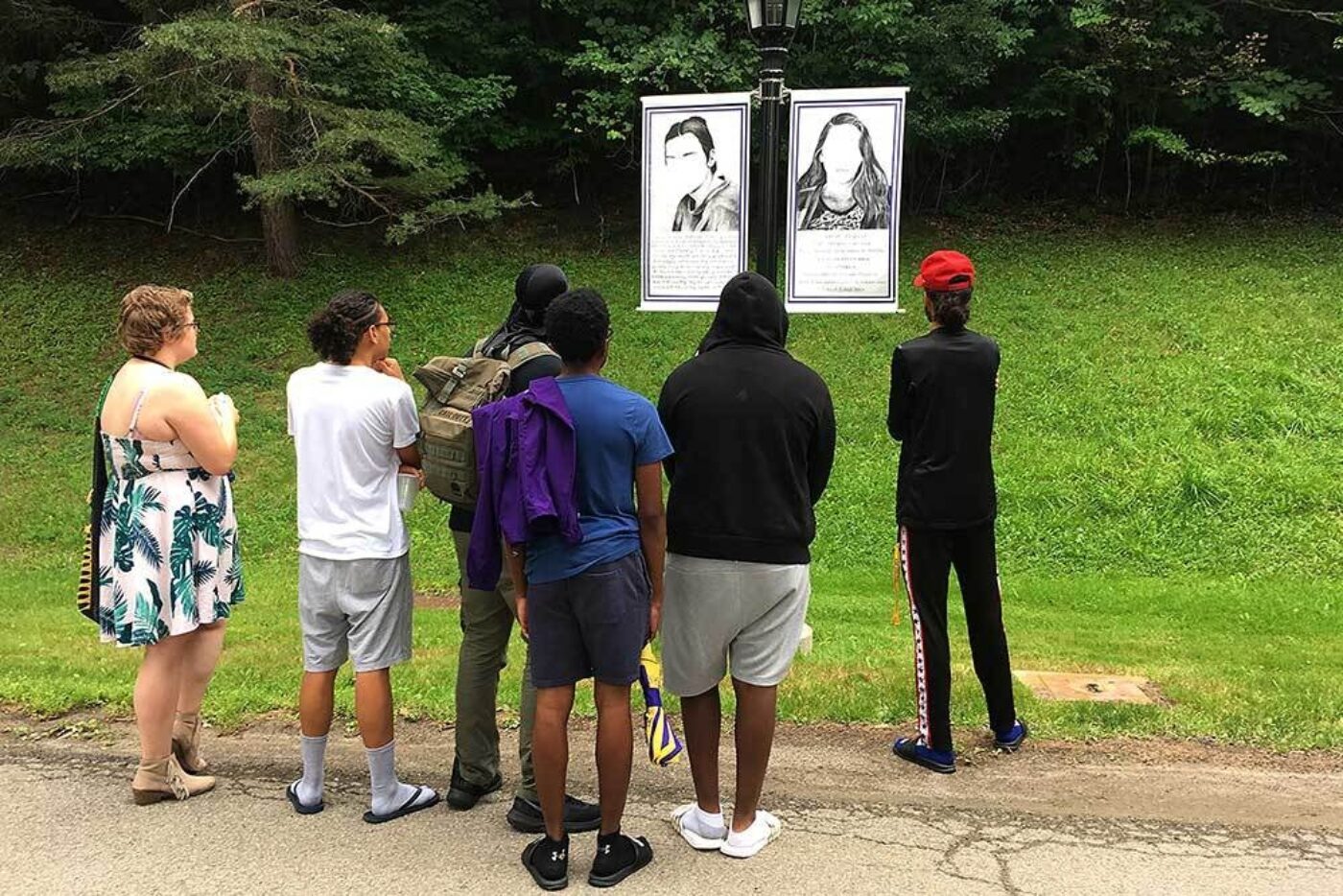 MP What are your hoped-for outcomes with this work?
SS Ultimately, I hope victims/survivors of sexual violence will feel that there are people who care about what they've gone through, and the only way we will know this is with words and actions, never with silence. I hope the memorial will be a place for healing and truth-telling. I hope the memorial represents a loud and public stance in solidarity with survivors and not perpetrators. I hope the memorial that's built in Minnesota will inspire other cities and states to ask the question: What can we do to help survivors heal?
TM I wanted to give voice to different generations of sexual assault survivors—to connect them virtually through the art project and in person through the panel—so that they could know each other, share their experiences, and heal. I wanted their stories to be seen, heard, and most of all to matter. I also wanted this project to make an impact on campus, to be used as a tool for education around sexual violence. I am proud to say that Against My Will accomplished that. Last fall, a new initiative began on Alfred University's campus called Common Ground. The pilot program is a requirement for all first-year and transfer students. It brings together individuals from different backgrounds, genders, races, sexual orientations, and majors. They discuss complicated topics in small groups throughout the year, including rape culture, masculinity, and consent.
MP What are the next steps for both of these projects?
SS We've received the Minneapolis Park Board's approval to create the memorial. At this point, we need funds to make it happen. It's a $650,000 project, and we've raised just over $400,000. If anyone wants to help us, you can make a tax-deductible donation online at: www.survivorsmemorial.org.
TM I will continue to exhibit the banners and generate new versions of Against My Will on campuses across the country. If your college is interested in hosting or generating a new version, please contact me at tracimolloy@hotmail.com.
Against My Will (UMaine) is on view on the Mall at the University of Maine campus until April 26.
Melissa Potter is a multi-media interdisciplinary artist, curator, and writer whose work has been exhibited at the Museum of Contemporary Art Chicago, White Columns, and at film festivals internationally. She is an associate professor in the department of Art & Art History at Columbia College Chicago.