Christos Ikonomou, Rafael Chirbes, and new fiction from the eurozone.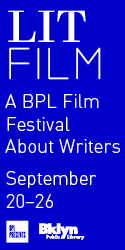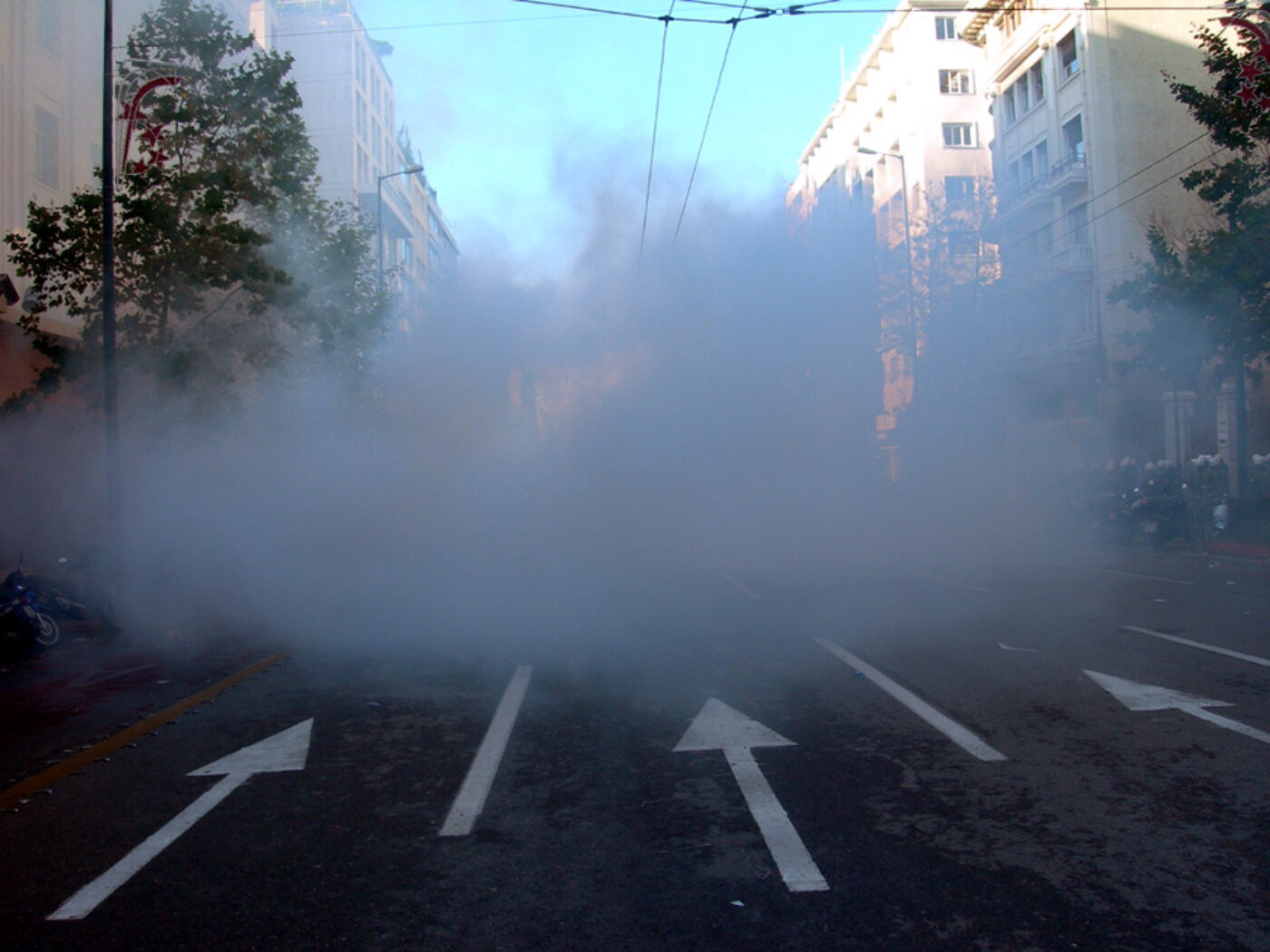 In July last year, the printing presses ground to a stop in Greece. The country was in uncharted territory, its banks under a stranglehold as the nation said oxi to austerity. While the streets exploded in righteous rage, publishers couldn't pay their bills and printers couldn't buy paper or ink.
High drama, but Greek publishing had been struggling for quite some time: literary agents estimate that just eight to ten thousand people in a population of eleven million can be classified as avid readers. During the credit boom, small publishers flourished nevertheless, but when the Greek economy collapsed in 2009, it took much of the literary industry with it. In 2013, the National Book Center was shuttered—and with that, Greece lost the official body dedicated to promoting Greek literature at home and around the world.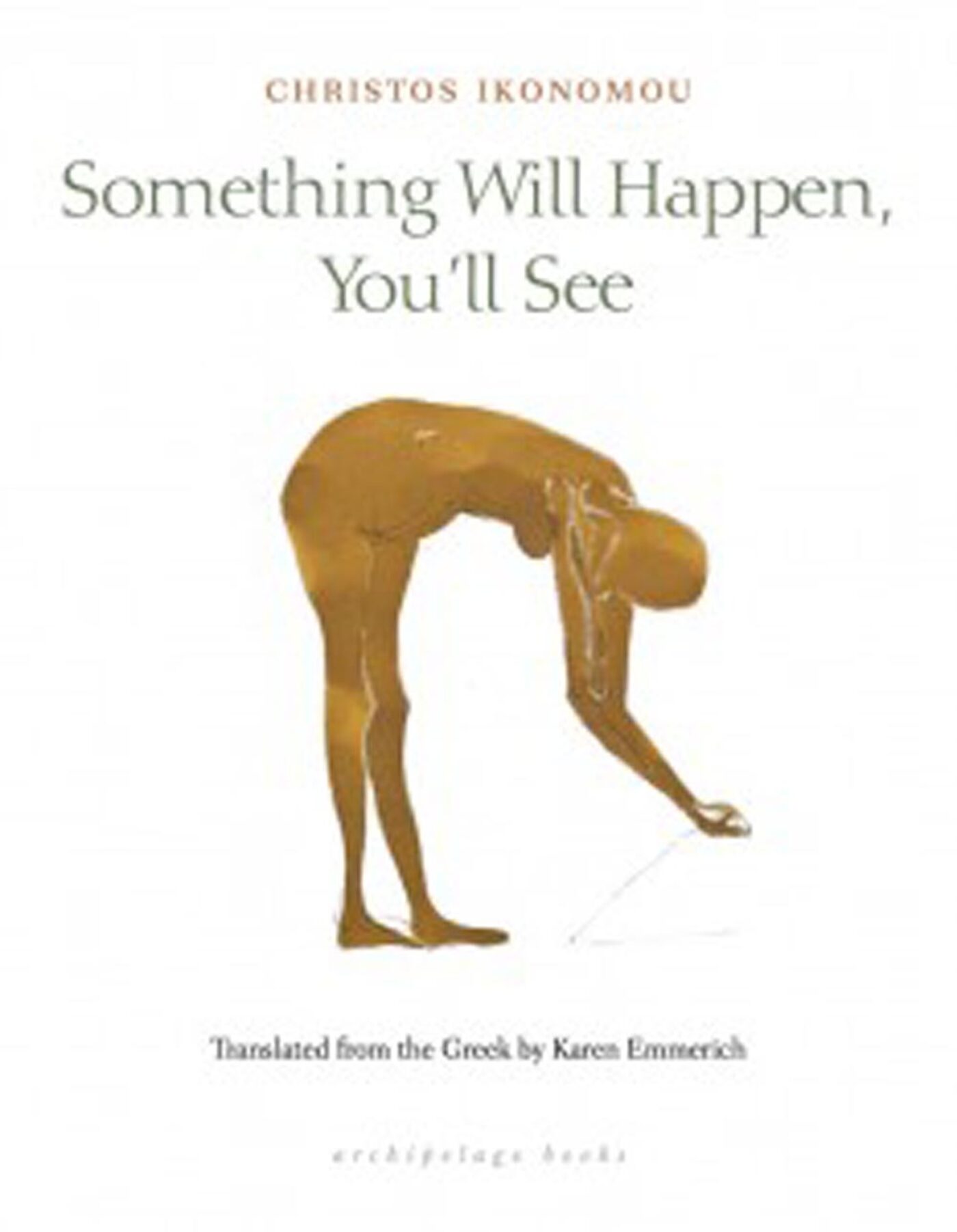 On this bleak playing field, Christos Ikonomou's Something Will Happen, You'll See, published in Greece in 2010, was truly a book to get excited about—and Greek readers did: it went on to be the most reviewed book in Greece in 2011. A short-story collection set in crisis-era Piraeus, Athens's run-down port district, it's been dubbed "the Decameron of the crisis" for its technique of weaving together stories of hunger, despair, and occasional solidarity in contemporary Greece, making them much, much more than the sum of their parts.
You can't eat a book, but this title's success shows that it's given readers an essential kind of nourishment during these hungry years. Later this March, it will be available in English, published by Archipelago in a powerfully spare translation by Karen Emmerich—a particularly timely development, given news this month that Greece has slipped back into recession. If the last round of Greek-crisis press coverage is anything to go by, we can expect much vilification and perhaps even some pity in the next volley of newspaper accounts, but little in the way of empathy. If ever fiction's richer truths were needed, now's the time.
And Ikonomou's isn't the only book being published this season that takes English-language readers inside life in the eurozone crisis. In January, New Directions published a book described by El País as "the great novel of the crisis." On the Edge hit Spain in 2013, just before the country began to emerge from its six-year recession; several Spanish papers named it the book of the year, and it won the National Critics' Prize. Its author, Rafael Chirbes, a towering figure in Spanish literature who spent time in the famed Carabanchel political prison for anti-Franco activism, died last year, months before this first appearance of his work in English, in translation by Margaret Jull Costa. Like Something Will Happen, You'll See, the novel paints a picture of working people ruined by the crisis.
And the similarities don't end there. The power of Ikonomou's book is its multiplicity: the short-story format allows for an extensive cast of characters coping with varied strife; linked by geography, they flesh out a neighborhood that stands as a microcosm of living, breathing, struggling Greece. The vast proportion of On the Edge, by contrast, is wrung from one tortured mind—that of Esteban, a seventy-year-old carpenter who lives with his elderly, incapacitated father in Olba, in eastern Spain. Unbeknownst to everyone but his business partner and the head of the local bank, Esteban has recently wagered everything on a new housing development of the kind that inflated Spain's property bubble and sent its economy lurching into crisis. When we meet Esteban, his bubble has just burst: his business partner has skipped town, and he's left way over his head in debt, with a remortgaged home, angry employees, and the secret of his ruin weighing on him like a corpse. But even within this at-times uncomfortably close first-person narrative, we're reminded time and again of the scope of the crisis's human tragedy. Chirbes achieves this primarily through a disorienting technique of drifting without warning, sometimes midsentence, from Esteban's narration into the voice of another character—one of his former employees, say, worrying about how to feed his children. These episodes feel like ventriloquism, a manifestation of Esteban's mania, but even as mediated voices they indicate the extra-Esteban ramifications of the fuck-up. The effect is a rare combination: a novel of deep psychological penetration and broad, damning political commentary.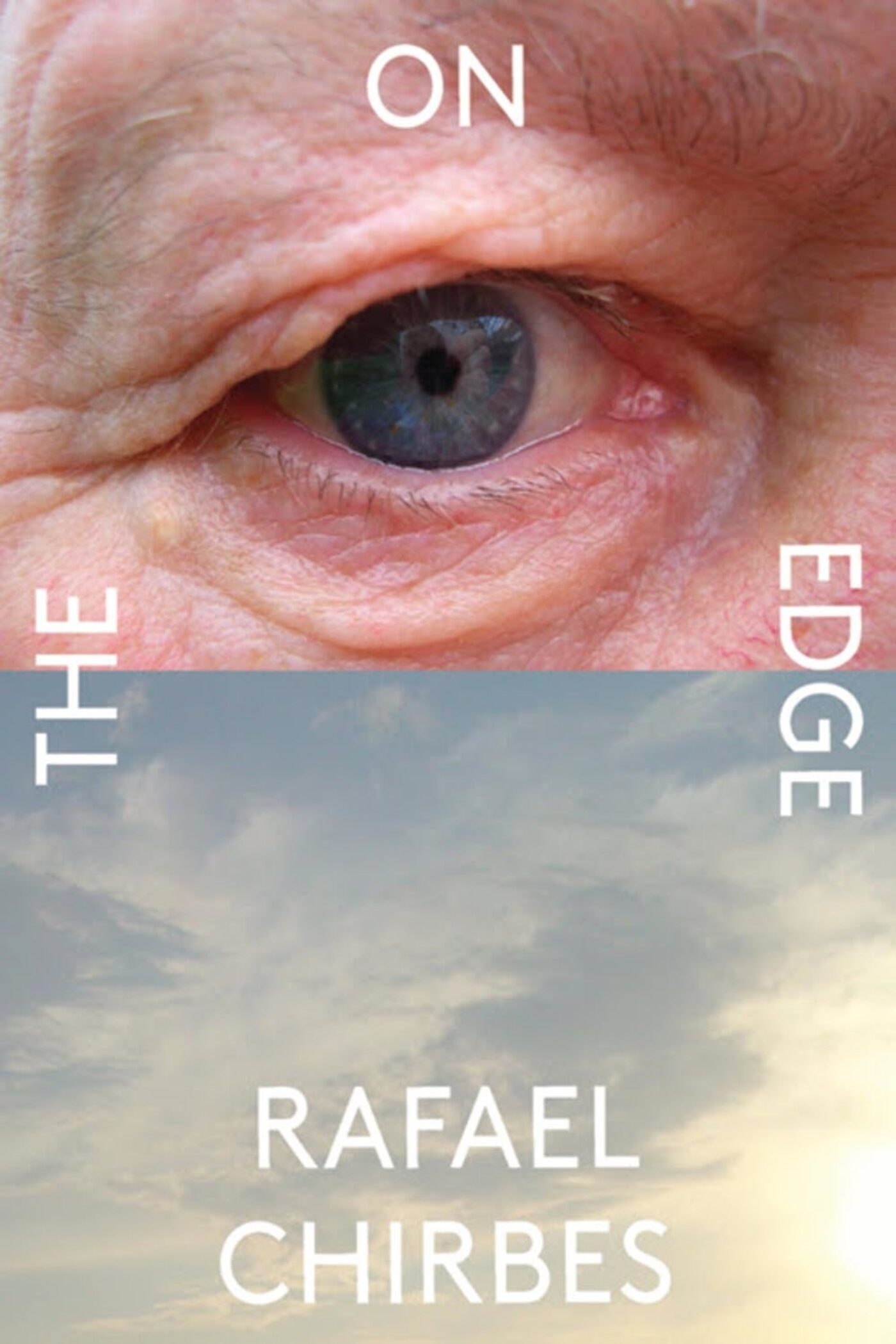 These books have been rallying cries amid the crises in their respective home countries, but neither Ikonomou nor Chirbes was writing in a vacuum. In fact, Chirbes's preceding work, Crematorio, skewered the property bubble and the nouveau riche (whereas On the Edge dwells in the hangover of those years). At the height of its disgust and fury, Spain also saw a resurgence of interest in radical literature from the Franco years. And in Greece, despite the publishing industry's struggles, a scrappy generation of young writers has turned the turmoil of recent years into poetry—Penguin will publish Austerity Measures: The New Greek Poetry in April.
When Chirbes won the National Critics' Prize, he put his success down to the Spanish people's fury, saying, "In less ferocious times, I'd be seen as a dangerous radical." Ikonomou's unflinching portrait and Greece's violent street protests show us how much fury the crisis has stoked there, too. But in Irish fiction, a different mood is discernible, though the Irish economy too was struck low in the crash. In fact, Irish publishing has been enjoying something of a renaissance in these bust years: small presses and a new generation of debut authors have given fiction a kick in a country where big-name authors had long skipped across the sea to London-based publishers. Anne Enright offered one explanation for this renaissance to The Guardian last year: "The glorious old-fashioned thing that you can't get a job, you might as well write, has always applied in Ireland. It has something to do with the agility of the small presses and their ability to pick up talent and run with it."
The new crop of Irish authors is marked by experimentation and irreverence—think of Eimear McBride's A Girl is a Half-Formed Thing, an almost pre-linguistic tale, wrenched straight from the gut—and also, frequently, and particularly when addressing the economic crisis, gallows humor. Paul Murray's metafictional satire The Mark and the Void featured a failing novelist—and victim of the economic crisis—turned conman, infiltrating a bank. And Lisa McInerney's The Glorious Heresies, published across the Atlantic in spring 2015 and coming to the US this August, occupies a post-crash Cork, in which "the world had burst its banks and no one had anything in common with anyone anymore"—and yet this book is a riot in the side-splitting sense, rather than the tear-gas sense. McInerney rose to cult adoration through her blog "Arse End of Ireland," which featured missives from a Galway council estate, and her gifted cursing has, if anything, improved since then. The crisis is a shadow rather than a theme in this book, manifesting primarily in very few fucks being given about anything at all: an alcoholic dad beats up his son, but the son's the one who goes to prison, and a prostitute's boyfriend disappears into thin air but nobody bothers to launch an investigation. "Cork City isn't going to notice the first brave steps of a resolute little man," we learn early on. "The city runs on the macro: traffic jams, all-Ireland finals, drug busts, general elections. Shit to complain about: the economy, the Dáil, whatever shaving of Ireland's integrity they were auctioning off to mainland Europe this week." You get the sense that the sentence could have functioned just as well in the boom years, with a few substitutions.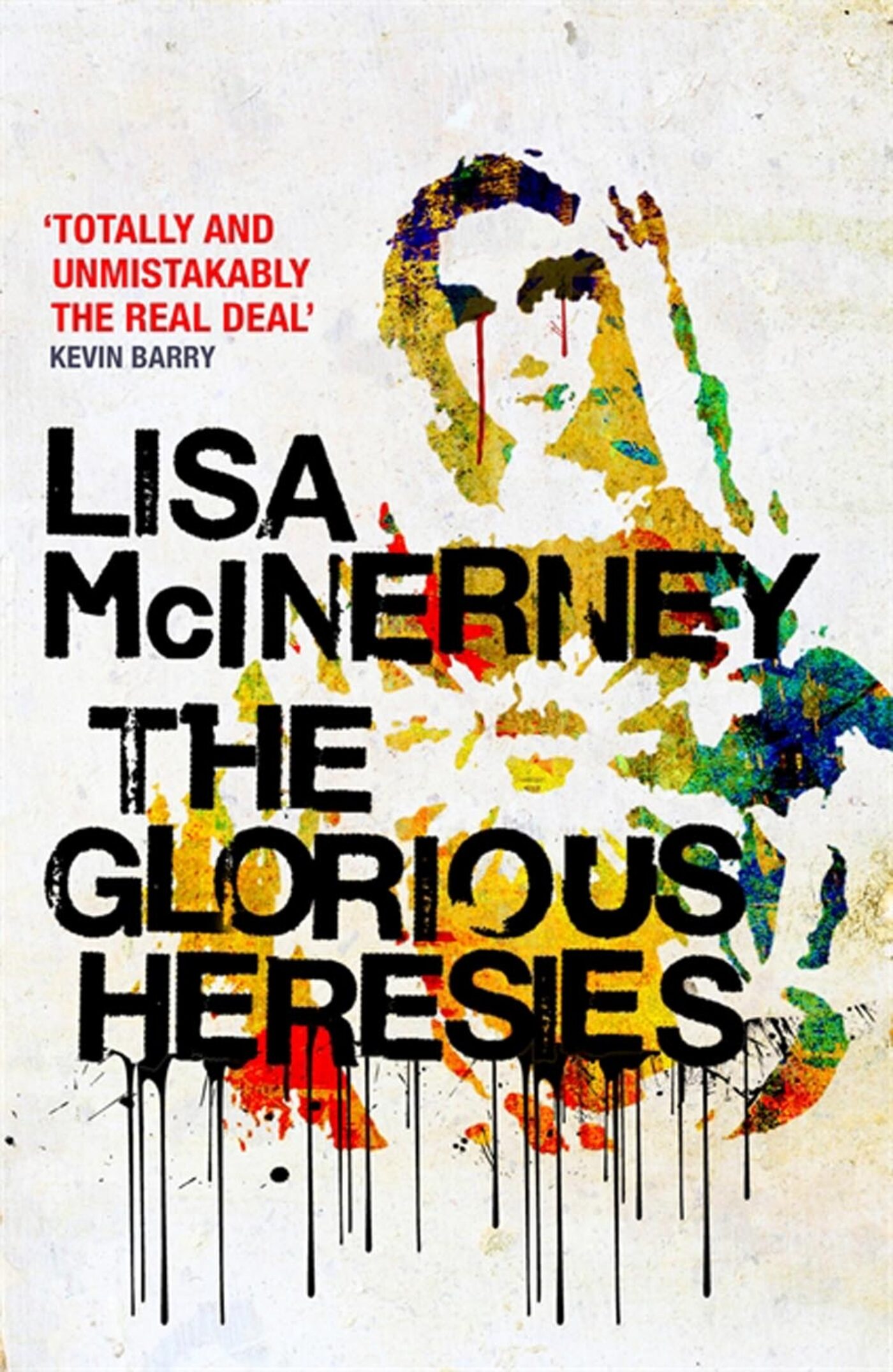 Where McInerney's sentences are like snowballs rolling down a hill, accumulating jokes and fecks and similes spun from pitch-black humor, Chirbes and Ikonomou both use sparer linguistic styles, eschewing wordplay in favor of harsh, sensual experience and rage. To read Something Will Happen, You'll See is to feel hunger, cold, and the bone-chilling damp of a storm that recursively brews and erupts as one story follows another. A man stalks the city streets all day, waiting until dark for a long-lost daughter who never shows up, and so never brings the money he needs to feed his hungry son. Five aging men arrive at a Social Security office at 3am in order to secure a doctor's appointment. They light a fire in a barrel against the night's biting cold and gather round, telling stories and feeling the warmth and friction of other people struggling with sickness and debt. A woman makes a man-shaped halva and eats it in bed, starving and vengeful as the rain pours down outside.
Meanwhile, On the Edge absolutely reeks. The source of the odor is the swamp at the edge of Olba, where fetid water stands, collecting flies and dead bodies as well as the stench of history, of the broken dreams of the rebels who escaped here and the Francoists who came to hunt them down. We're occupying the liminal space where hope comes to die: "The sea cleanses and oxygenates, the lagoon rots—like wars, police stations and prisons," says Esteban. People rot, too: Esteban has spent his seventy years doing just that, in this town that he hates but has only escaped once. His father, has been rotting ever since Franco came to power, growing rancid with resentment of the wife and children who prevented him from going into hiding: "He blamed us for the limitations placed on him," says Esteban. "Decomposing, fermenting aspirations, just a hint of putrefaction: justice more like a punishment than a balm."
Drawn deep inside these damp, stagnant worlds, we feel the particular shame of economic ruin in the eurozone so much more powerfully than we would reading a newspaper article. This is something only fiction can do: offer up a whole character for us to wriggle inside of and let our imaginations expand. Esteban's bankruptcy is a "transmittable disease, to be kept at arm's length," and once his friends discover the truth, they'll "hang the leper's bell" around his neck, given half a chance. And over in Piraeus, the father waiting to beg some coins from his long-lost daughter "thought about how his daughter would look at him when he asked her for money and what she would say to him and what she would say to her mother when she got to Rhodes… He walked and felt his face reddening with shame and felt the hunger and the shame gnawing at his guts like starving rats."
From within the hungry bellies and whirring minds of these characters, we see blame and guilt differently, too. Esteban's foolish speculation has left five employees without work and their children hungry; it would be easy to see him as one of the villains of the Spanish crisis—in fact, Chirbes told El País that he'd have called the novel "A Hero of Our Time" if Mikhail Lermontov hadn't already taken the title. But Chirbes isn't interested in simple finger-pointing: we go inside Esteban because he wants us to see our own hypocrisy and iniquity. And more than that: he wants us to see how a legacy of trauma and inequality can force a person's hand. Esteban's great frenemy Francisco married the only woman Esteban ever loved and got the hell out of Olba; he owes his successful life in no small part to his father's affiliation to Franco: "Which meant," in Esteban's words, "that you didn't have to actually dig in the manure one usually needs in order to create a plantation." Meanwhile, Esteban's father is an erstwhile dissident, and Esteban ends up "in a tunnel with no light at its end, a suffocatingly hot tunnel that wears you down." After a lifetime of this, Esteban is offered an opportunity to make a quick buck on a property development, and he takes it. Would you?
At times like these, art is where we figure out the complex questions. These stories from an ocean away will make you think about guilt and shame and complicity and suffering, and they'll also make you feel. Since action begins with a feeling, that's no small thing.
Ellie Robins is a writer based in Los Angeles, and the translator of Alan Pauls's A History of Money (Melville House, 2015).