On writing a polyphonic novel, the female perspective, parenthood, and the near future.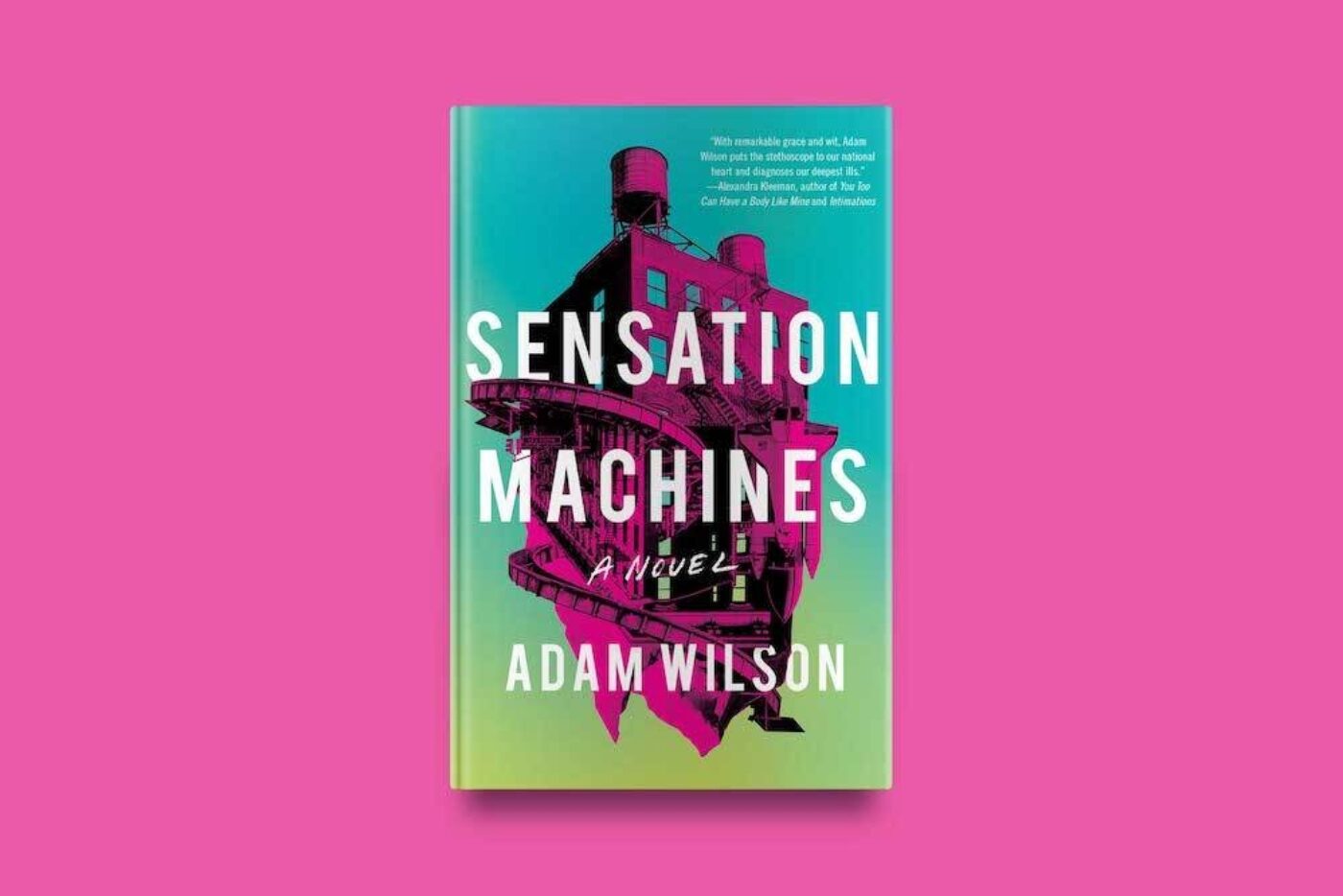 Adam Wilson is a writer who sails easily between narrative modes. His storylines feel both intensely personal and universal, his characters' observations toggle between the earnest and the obscene, his cultural references are a deft mix of high and low. Put another way—his work cracks me up and breaks my heart.
Wilson's latest novel, Sensation Machines (Soho Press), is an ambitious book with a broad social message and a polyphonic narrative structure. Tackling broken systems and the fragility of marriage, it's a story anchored by characters who are funny, inept, driven, depressed, and hopeful—sometimes all at once.
—Kimberly King Parsons
Kimberly King Parsons Your first novel, Flatscreen, is about a lovable screwup coming of age in affluent suburbia, and your collection What's Important is Feeling has a few stories in that same vein, plus some proto-adulthood themes of loneliness and failure. I see faint strains of both of those books in Sensation Machines—where do you see it fitting into your body of work?
Adam Wilson Well, I started work on Sensation Machines in 2011, during the period between the completion of Flatscreen and its publication, in one of those inevitably doomed efforts to stave off anxiety by starting something new. And the writing that emerged at that time felt, at least in part, like a pre-emptive riposte against the criticisms I worried Flatscreen would receive, and that it had already received when I workshopped it in grad school, and later when I sent it out on submission.
Namely, that the book was too narrowly concerned with the perspective of a turdy little rich kid. In my mind, Flatscreen was an idea-driven treatise on alienation in pop-culture-obsessed post-9/11 consumerist America, my turdy protagonist an everyman stand-in for a generation raised by TV and coming of age online. Or something like that. But the book was marketed as a "slacker comedy"—and, to be fair, it stank of weed smoke and was heavy on puerile humor—and I worried that no one would take it seriously. This is the plight of the comic writer. So, I set out to follow it with something undeniably weighty, a book that would take what I saw as the grand but veiled concerns of Flatscreen (and my stories, some of which are more direct precursors to Sensation Machines), and push those concerns to the surface.
But of course what happened over the nine years that it took to write this long-ass novel is that I found plenty of ways to sabotage my attempt to write the kind of Franzenian social realism that I imagined would secure me a spot in the canon of White Guys in Glasses Who Were Often Named Jonathan. And it's good that I did sabotage it, because otherwise the book would have been dry and boring and painfully didactic. Whereas its final incarnation comes wrapped in an over-the-top murder mystery, and is filled with other fun stuff like a threesome during which my male protagonist mansplains Eminem while a stranger undresses his wife.
I also did other things during those nine years, like get married, and become a parent, and I'd like to think that Sensation Machines reflects my attendant maturation. At the very least, its characters are dealing with more grown up shit than they were in my previous books. So to answer your question, while I do hope that Sensation Machines offers a more sophisticated take on the thematic concerns of my previous books—its explorations of class, privilege, and complicity, and also of sex, romance, and procreation—I guess what I'm saying is that you can close your tab at the bar, and go home to your wife, your son, and your mortgage, but at the end of the day you still think farts are funny.
KKP That mix of serious and silly is one of the things I love most about it, how it deals with heavy issues like the disintegration of a marriage, grief, violence, and greed, but it still made me laugh out loud. Humor is another commonality in all of your books. What role do you see comedy playing in your work? And what role does it play in your life?
AW I once read an interview with Nicholson Baker in which, as I recall, he claimed to masturbate to his own sex scenes while writing them. I would never do this—not my kink—but I sort of know what he means. I like to write stuff that makes me laugh, and if it isn't making me laugh I get bored. I feel the same way about life.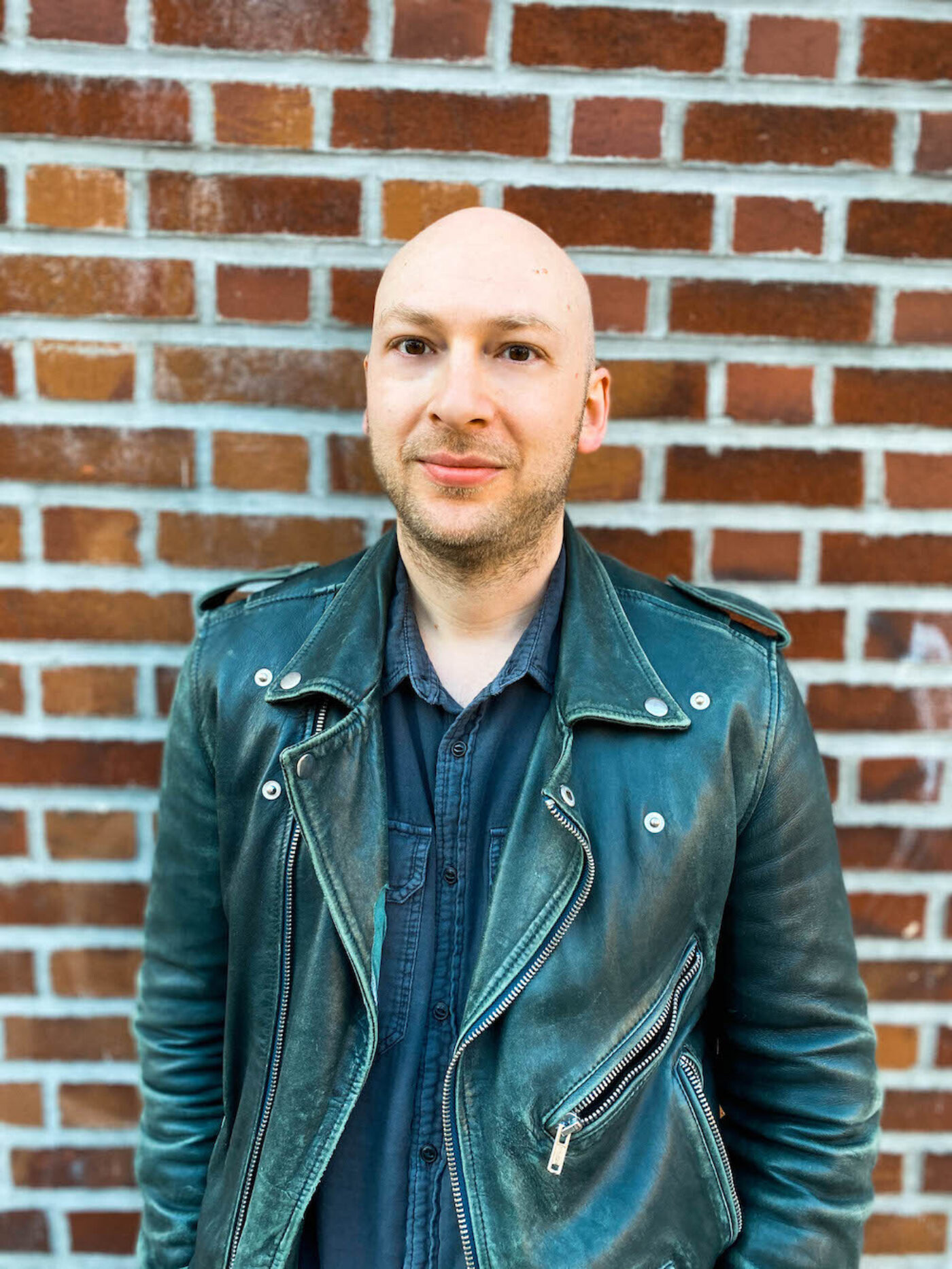 KKP I'm curious about how you came to the intricate structure of the book. You navigate so deftly between time periods, perspectives, and story arcs. Was the idea always to include these various paths and connect them? Or did it begin with a specific storyline or character and the others branched off from there?
AW Trial and error, and mostly error. As I said before, the book took nine years to write, and a lot of those nine years were spent moving in wrong directions. From the outset, I wanted to write something polyphonic, perhaps just so I could use the word polyphonic in interviews. But the book went through many structural incarnations before it landed on its current form. At first it was all in first person, and the idea was to have about thirty different first-person narrators a la Savage Detectives. Additionally, the Wendy chapters were written as letters to a death row inmate in Texas who was meant to be her romantic interest in the novel's second half. I spent like three years on that storyline before abandoning it. The near future stuff, came much later on. At first the novel was set in 2008 amidst that year's market, but I got so fed up with researching the crash that it seemed easier and more fun to make things up. Other major plot elements—such as the fine points of the murder mystery—arrived or changed even later in the process.
KKP I love the sections in Wendy's voice so much. Do you find any specific challenges and/or advantages when writing from a woman's perspective?
AW Well, thank you! Again, I think part of the impetus behind putting so much of the book in Wendy's voice was to prove to myself that I could pull it off, especially after writing two books that none of my detractors failed to notice were predominantly populated by men and boys. One of my best teachers in grad school, Binnie Kirshenbaum, was constantly complaining that my female characters were always stereotypical suburban Jewish nymphomaniacs. She was right! So, I challenged myself to do better. I was particularly inspired by the Paris Review interview with Norman Rush, in which he talked about his wife Elsa's collaborative role in conceiving of and refining the unnamed female narrator of Mating. I don't presume to have written anything close to as good as Mating, but if I have managed to not screw up the female perspectives in Sensation Machines (I'm still awaiting consensus), then much credit goes to my own wife, Sarah, who spent countless hours correcting me on the finer points of what it is to be a millennial American woman.
KKP People always ask moms who make art about their children, but dads don't usually get asked the same thing. You have a (very cute!) toddler now, and I wondered if that's affected the way you write (in either practice or in subject matter?)
AW As you know, Sensation Machines begins with my protagonists, Michael and Wendy Mixner, grieving the death of their just-born daughter. This was part of the story since day one, though I couldn't tell you why. It was simply something that emerged from the writing, and as soon as I hit it I knew it was integral to the story I was trying to tell. But I was also reticent about writing into this particular grief, which was so far afield of my own personal experience at that time. It's funny, we talk a lot in the lit world about the dangers of writing across race, but we don't talk much about what it means to write across other kinds of inaccessible life experiences, which is of course what we're doing ninety percent of the time we're writing fiction. Point being, I felt unsure if I had any right to tell this story, and I also felt compelled to tell it.
So, I read memoir after memoir on the subject, including some really amazing books such as Elizabeth McCracken's An Exact Replica of a Figment of My Imagination. I did my best to accurately portray what my characters were going through in a way that felt both true to their personalities and true to life. I worried that I'd failed. And then what happened is that a number of years into writing this novel, Sarah and I decided we wanted to have a baby, and Sarah got pregnant, and then had a miscarriage. The miscarriage was early, and I've since come to learn that these early miscarriages are quite common, but the experience was still extremely traumatic for both Sarah and I, just a horrible, horrible thing to go through. And then, of course, when she got pregnant again we were absolutely terrified of another miscarriage, but the baby was born, and now we are parents to the sweetest and most beautiful two-year-old.
Not only did these experiences fundamentally change me as a person, they fundamentally changed my understanding of what my characters were going through, and I ended up doing a lot of rewriting from this new vantage. Of course, I still don't know what it feels like to lose a newborn baby, and I hope I never do. I still don't know if I've succeeded in representing a version of this experience. I'm sure there are things I got terribly wrong. I still don't know if this is even a story I have any right to tell. But this is the risk of fiction, and it felt like a necessary risk in service of the larger story I was trying to tell.
KKP I think the biggest takeaway for me is what an ambitious book Sensation Machines is. There's so much going on sonically at the sentence level, plus finely wrought voices and an ever-evolving narrative perspective, but there's also such a willingness to tackle topical, social, and moral issues. It's a big book of big ideas, but since it's also your third. I'm wondering if writing gets easier with each book?
AW Easier? No, no, no, no.
KKP Oh, no. I was afraid that might be the case! Are you working on something new? Anything you care to say about it?
AW I haven't been doing any writing whatsoever due to becoming a full-time daycare dad in this post-pandemic world while Sarah's in Zoom meetings all day. I have, however, been reading, though mostly in short, distracted bursts while Daniel Tiger's Neighborhood or Thomas & Friends runs in the background.

The biggest revelation for me this year has been the poet Dorianne Laux, whose Only as the Day Is Long, I've been through half a dozen times since I picked up a copy a few months back. I also read and loved To Float in the Space Between, Terrance Hayes's collection of meditations about and around the poet Etheridge Knight. It's my favorite kind of book, a hybrid of criticism, biography, and personal essay that manages to be cerebral without being stuffy, and lyrical and digressive without being indulgent.
My favorite novel I read this year was Virginie Despentes's Vernon Subutex 1—which is indulgent, but in a fun way—and I'm eagerly awaiting the US publication of the second volume. I'm currently reading—and heavily underlining—Out of the Vinyl Deeps, Ellen Willis's collected rock music criticism. I'm ashamed to say I'd never read her before and I'm kind of blown away now that I have. Next up: Jean Kyoung Frazier's novel Pizza Girl, which bears the truest indicator of greatness these days, a Kimberly King Parsons blurb.
Sensation Machines is available for purchase here.
Kimberly King Parsons is the author of the short story collection Black Light, which was longlisted for the 2019 National Book Award and the Story Prize, and was a finalist for the 2020 Edmund White Award for Debut Fiction, the Texas Institute of Letters Best Work of First Fiction, and the Oregon Book Award. She lives in Portland, where she's at work on a novel (forthcoming from Knopf) about Texas, motherhood, and LSD.