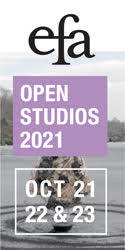 It is difficult to gauge the level of outrage that will greet the US release of Adam Curtis's film The Power of Nightmares, originally broadcast as a three-part BBC series last October. Curtis's film (re-cut for theatrical release) is nothing short of a manifesto, the first comprehensively argued, exhaustively researched, deliberately provocative critique of the logic of the so-called War on Terror. Martin Luther taking on the unquestioned dominion of the Catholic Church comes to mind. Curtis's central thesis—"In an age when all the grand ideas have lost credibility, fear of a phantom enemy is all the politicians have left to maintain their power"—stems from his conviction that Al Qaeda as a terrorist network poses nowhere near the threat that politicians trumpet.
Curtis's film delineates the historically linked trajectories of modern American conservatism and radical jihadi Islam. He argues that though these distinct ideological visions are today cast as protagonist and antagonist in the tragedy of colliding civilizations, they once found common cause in Afghanistan in the '80s, when each credited the ensuing collapse of the Soviet Union to the superiority of its own beliefs and tactics. Curtis also traces the origins of both belief systems back to the ashes of 1960s idealism and notes their ability to recast their enemies according to shifting historical realities. Most provocatively, he observes that since September 11, when the once parallel tracks crossed paths, each conservative ideology, both fueled by religion, has exploited the other to bolster its vision. Despite his unsettling chronicle of ideological fanatics successfully manipulating public sentiment through fear, Curtis ends on a note of optimism, encouraging viewers to take back the future from the fearmongers who would doom it.
Assembled as a deft pastiche of surprisingly candid interviews with key neo-conservatives, pungent rebuttals by their critics, curious B-movie clips, banal archival footage, and obscure film scores (Ennio Morricone's Investigation of a Citizen Above Suspicion is especially effective), The Power of Nightmares acquires its uniquely persuasive impact from its clear-eyed, unflinching narration in the director's own authoritative yet skeptical voice. In the US, where our most articulate critics are octogenarians (Gore Vidal, Norman Mailer), Curtis's youthful conviction is refreshing.
Though some of Curtis's assertions are clearly designed to provoke, the most sobering fact may be that this complex, highly articulate philosophical essay was conceived for and broadcast on television across the Atlantic.
The Power of Nightmares will be released in the US this winter.
Originally published in
Featuring interviews with Arturo Herrera and Josiah McElheny, Jennifer Bartlett and Elizabeth Murray, Lincoln Perry, Anthony Downey and Yinka Shonibare, Eliot Weinberger and Forrest Gander, Lionel Shriver, Noah Baumbach and Jonathan Lethem, George Lewis and Jeff Parker, and David Rabe and Evangeline Morphos.