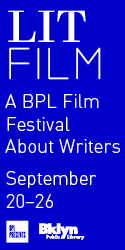 The photographs in Adam Bartos's Boulevard, taken in Paris and Los Angeles, document places that are at once ubiquitous and hidden. Bartos photographs a commonplace urban scene animated by a soft wash of light infused with color emanating from a car, a fence, or a blank plaster wall. More than urban landscapes, they become still-lives of the hyper-familiar. In most images the field is not inhabited, inviting us to enter and move within its stillness. The found arrangement of objects becomes the visual fulcrum of the composition. Bartos's mastery of the commonplace is defined by the precise juxtapositions he documents: the front tire of a Pinto points askew at two abandoned tires; a blue van refers to its yellow twin beyond. Bartos's images are enigmatic; although we are tempted to decipher the relationships between the elements, they elude narrative. The real story is a visual one, of two cities that could exist in order to be photographed.
Adam Bartos's Boulevard was published by Steidl in 2006.
Originally published in
Interviews Dana Schutz, Harrell Fletcher, Tacita Dean and Jeffrey Eugenides, Frederic Tuten and Bernard Henri-Lévy, Lynne Tillman and Paula Fox, Judd Ne'eman and Janet Burstein, Charles Atlas, and Marsha Norman and Adam Rapp.