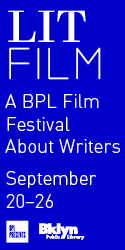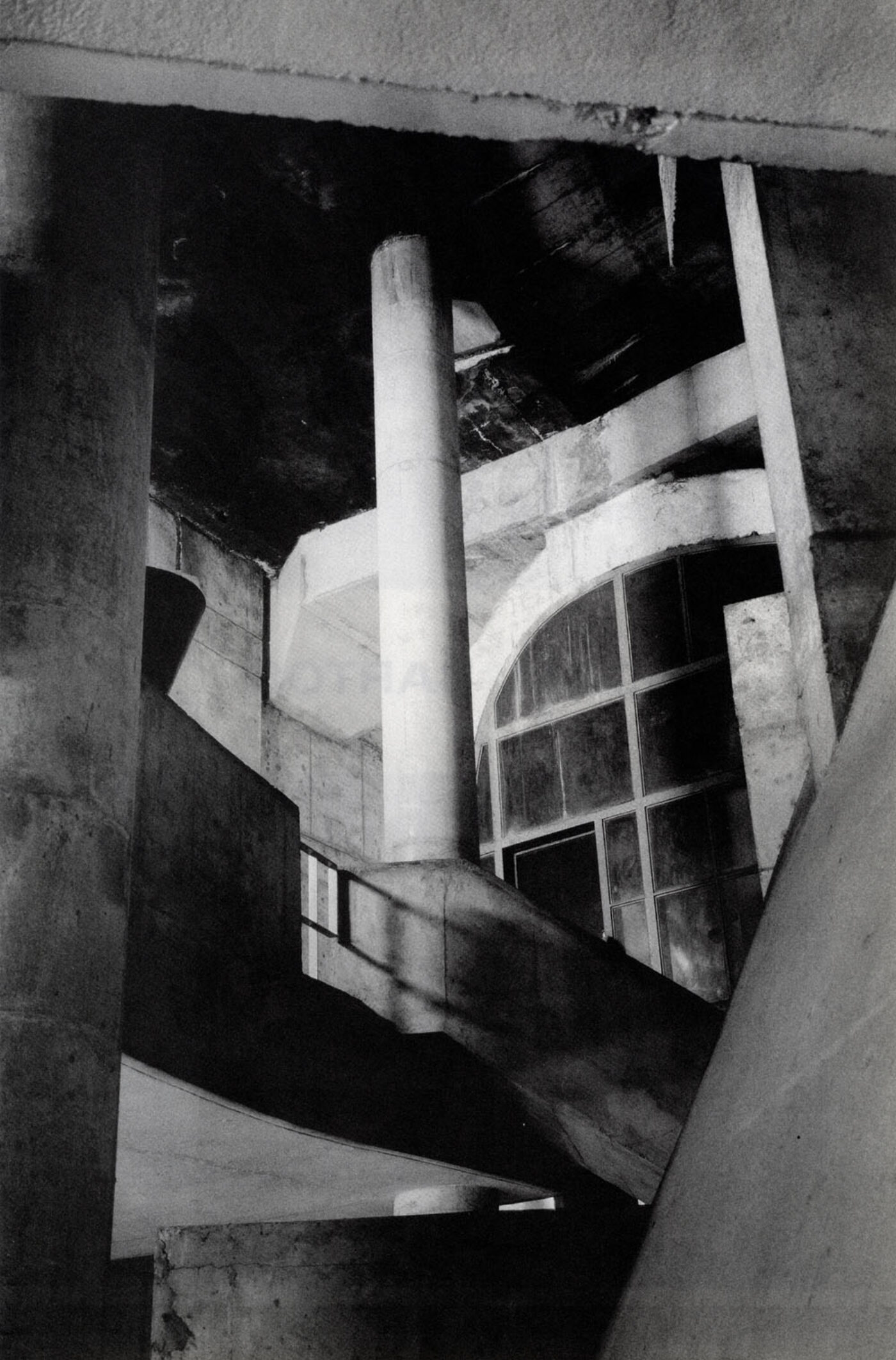 Adam Bartos's photographs, whether they consist of the landmark photographs of interior and exterior architecture that this series reflects, or like Hither Hills, his 1991–1995 series of families camping in Montauk, Long Island with their accoutrements—children's dolls, cars and tents—speak to an intimacy, a present filled with the detritus of waiting. Waiting to grow up, waiting for sustenance, waiting to be inhabited again, and—in the case of his formal portraits of aging Soviet cosmonauts and the engineers who got them into space—waiting for the moment the shutter opens and records them, pride apparent in their gaze, their memorabilia arranged on tables and shelves. Objects hold a special power in Bartos's photographs. For it is in the objects left behind—a half-empty water bottle, a pair of eyeglasses, a bicycle taxi—and in the rooms and entrances containing them, that we feel the presence of those who we cannot see. There is a melancholy to this work, a longing in the architecture, the furniture, the water glass, to be full again, to be handled, to be used. And yet plants continue to grow, light filters through an empty library, and a statue of Shiva, nude and ornate, fills an empty corner. These photographs are not nostalgic. Their strength comes from a rigorous formality: the work is saturated in color. The oval of a yellow frying pan centers the viewer, a red bit of fabric holds scattered merchandise in place. Form becomes structural, a pitcher holds a room upright, a column floats above a loggia and is grounded by shadow. It is this visual and intellectual knowledge—that all things speak a history, one rooted in art and in humanity, that all things change and yet remain the same—that gives these photographs their strength, beauty and endurance.
—Betsy Sussler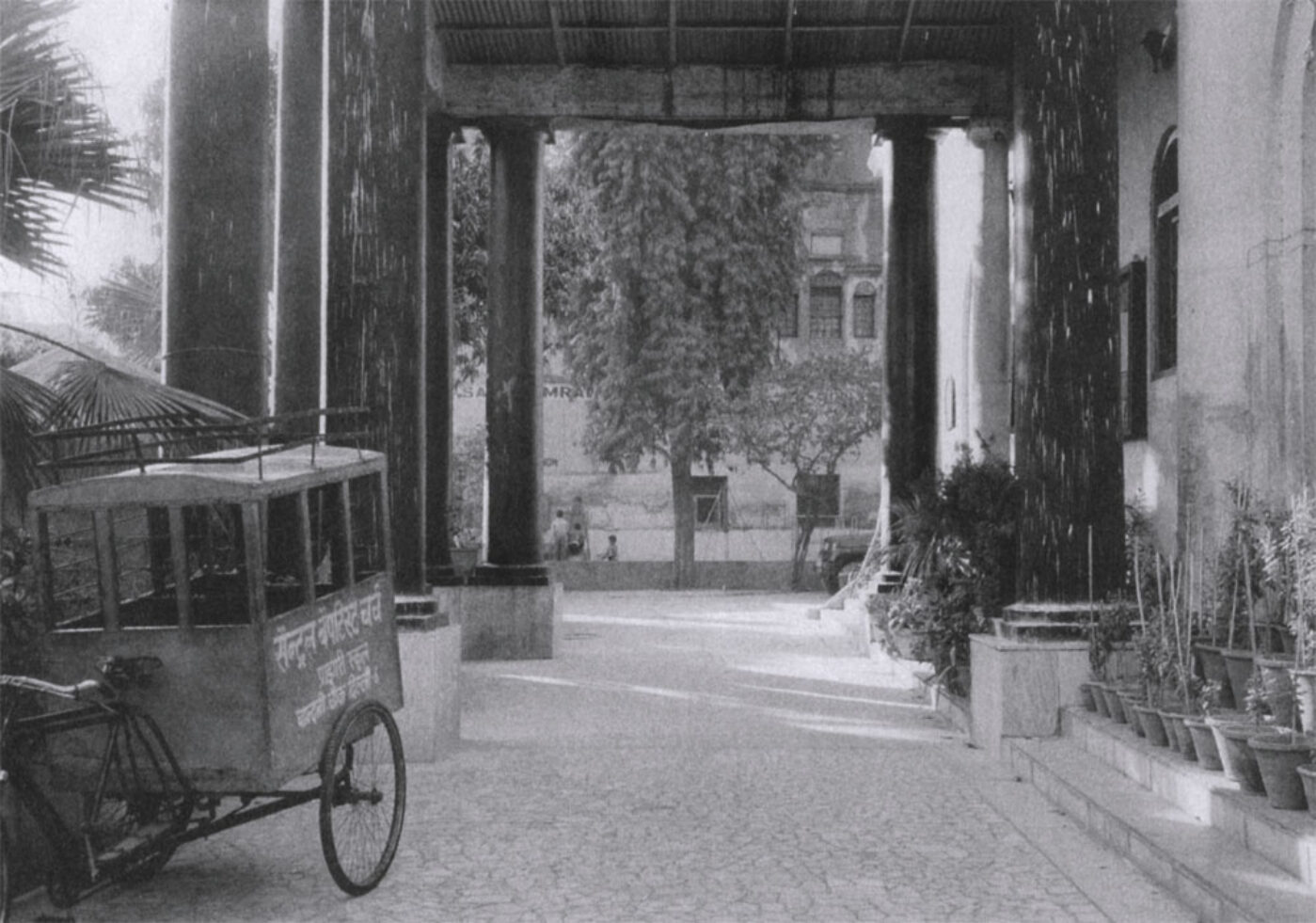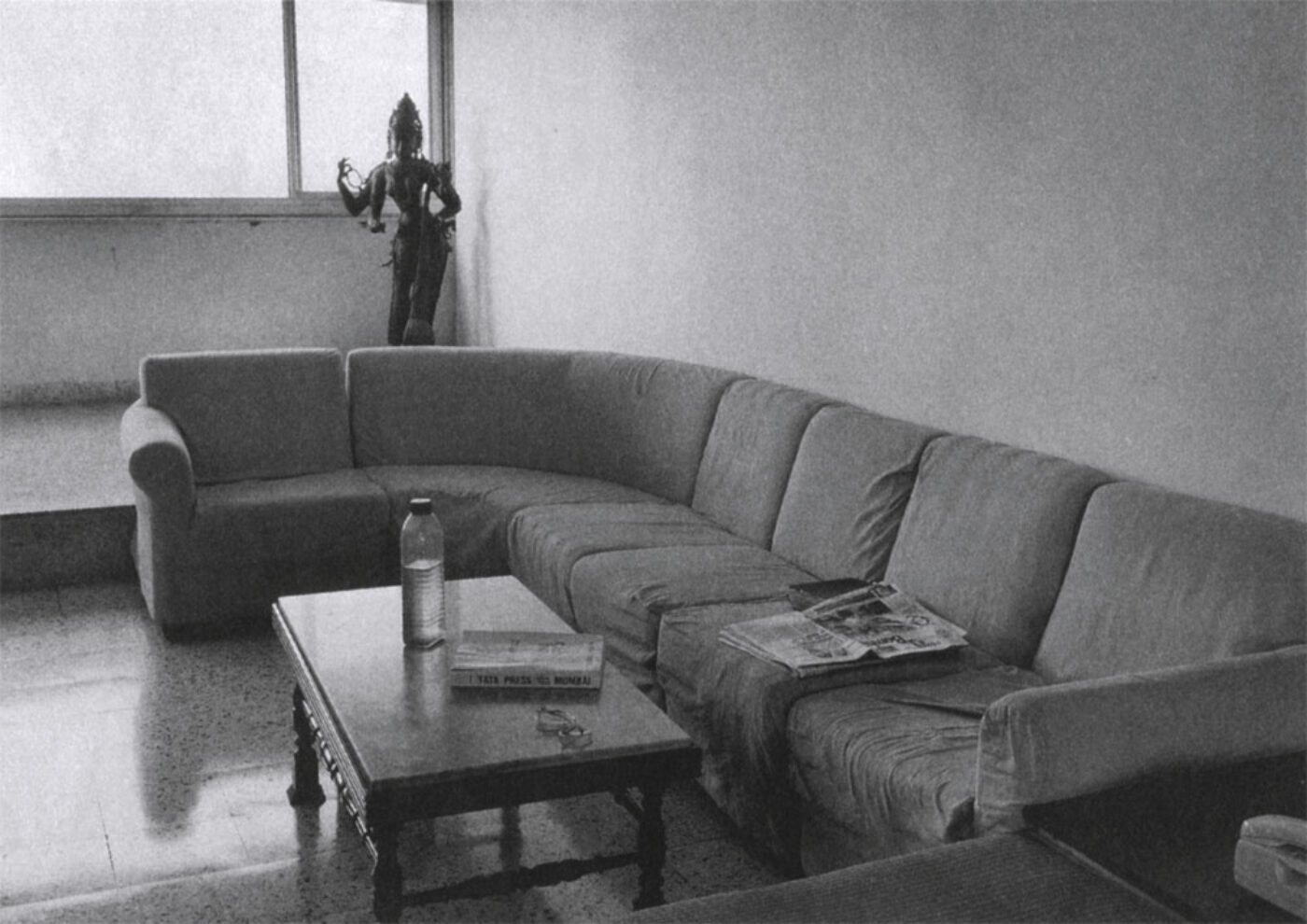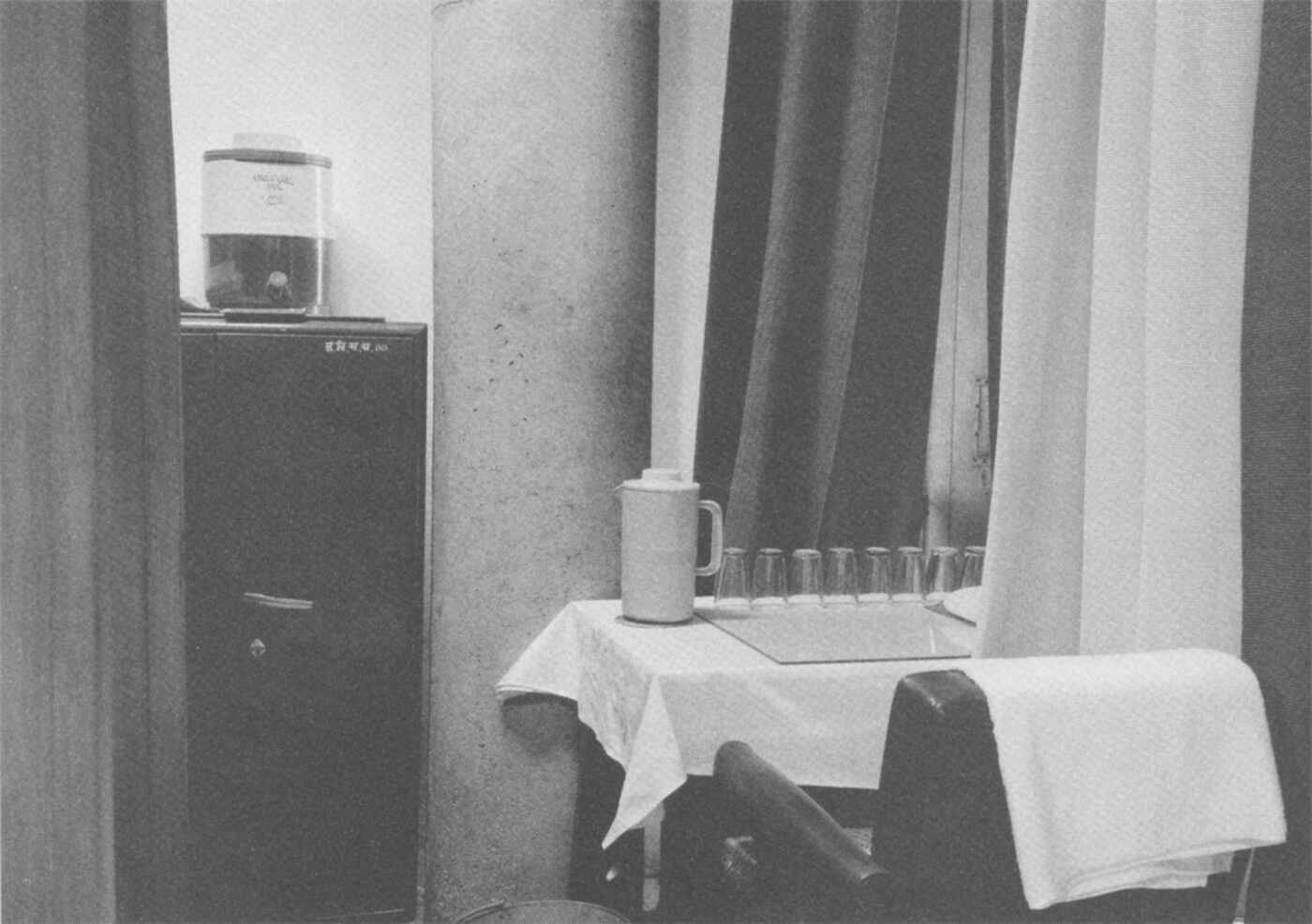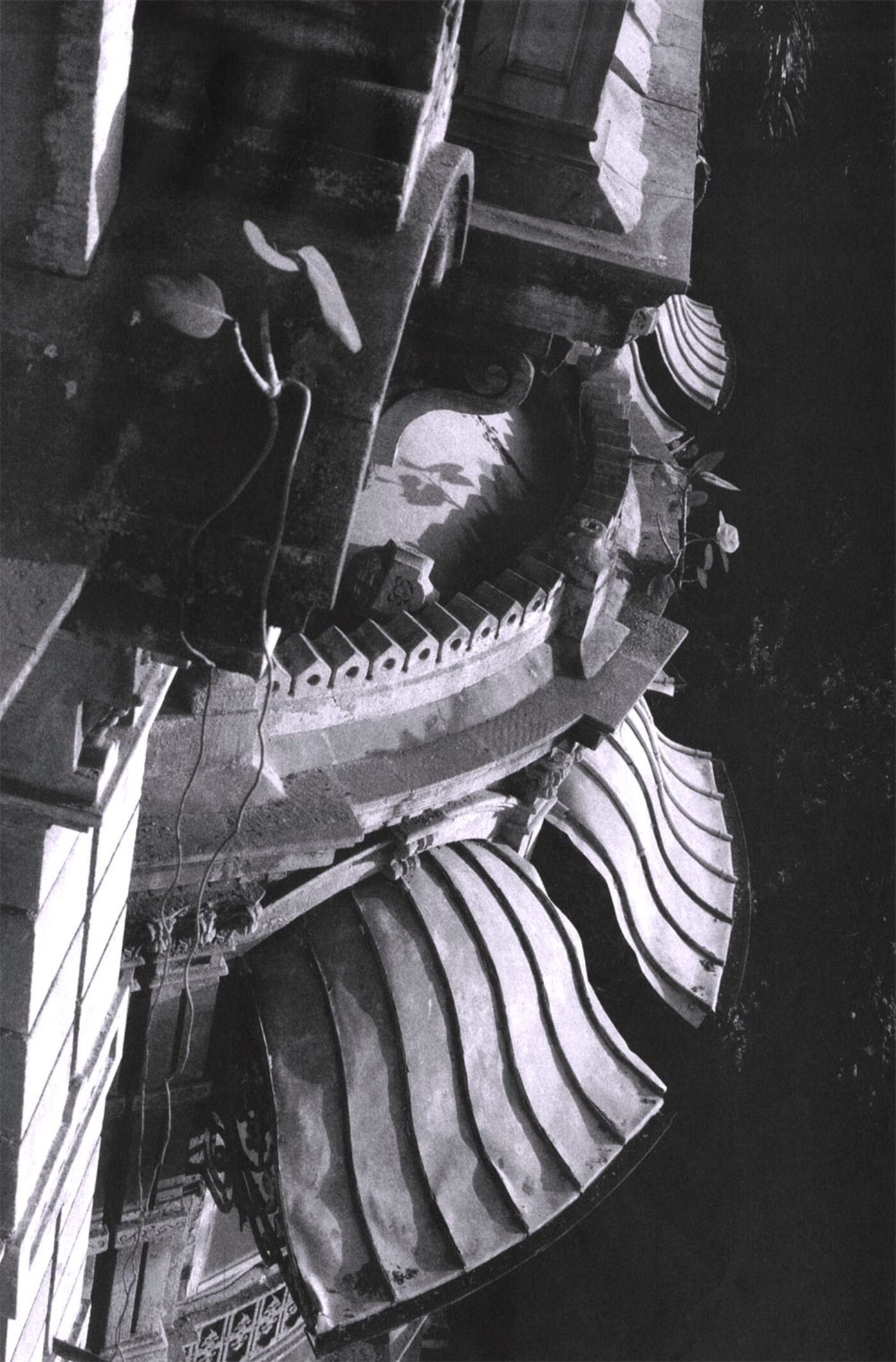 Originally published in
Featuring interviews with Robert Altman, Ida Applebroog, Chuck D, Alvaro Siza, Joseph Chaikin, Peter Campus, Robert Pinksky, and Maryse Conde.