Actor, Playwright, Failure, Father, Fag—Conrad Gerhardt Strikes Again. Jeff Weiss and Richard C. Martinez's And That's How the Rent Gets Paid by Jim Fletcher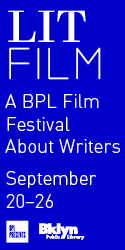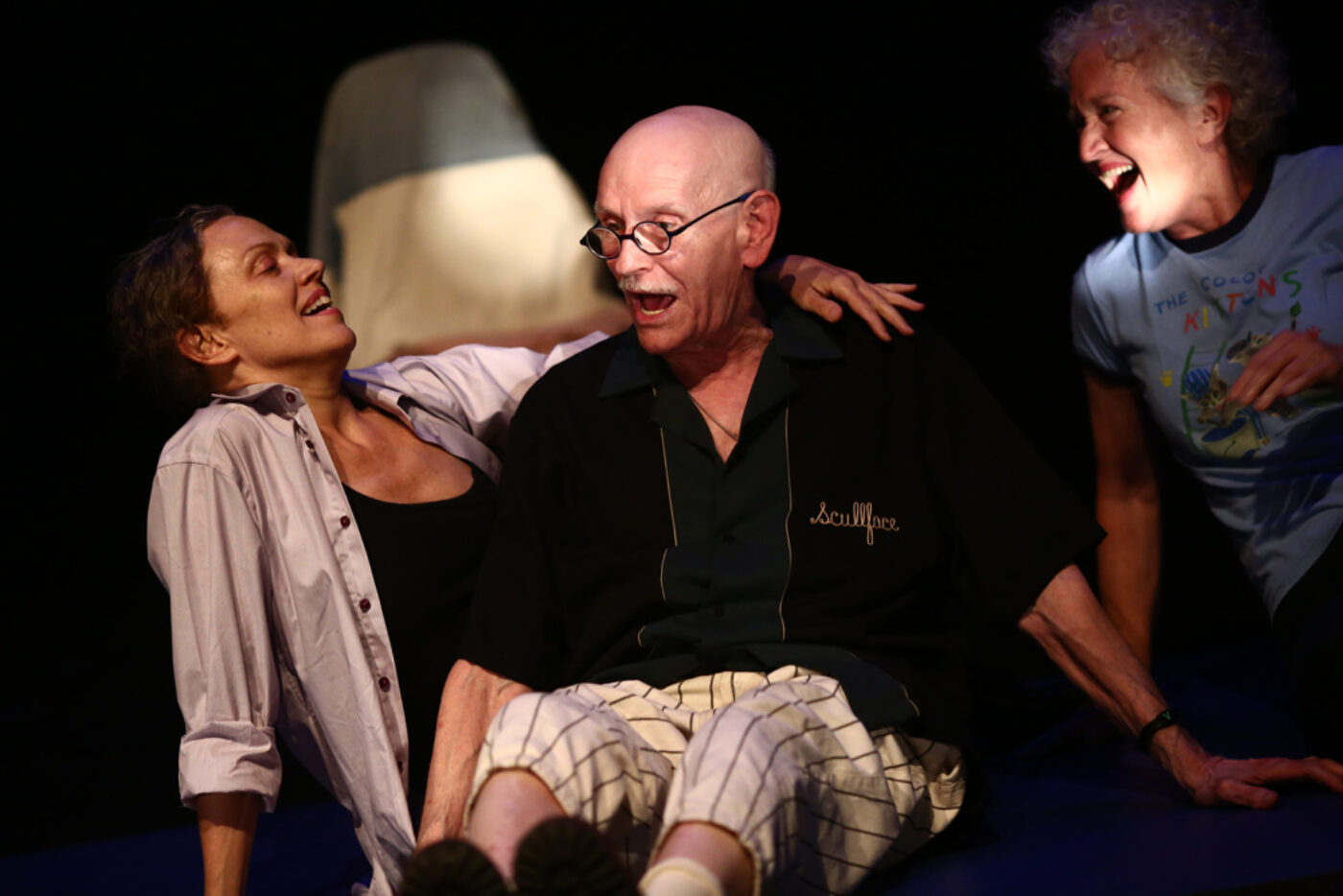 "Memories are made of fingers such as these…"
—Daddy (aka Conrad Gerhardt, aka Bjorn the Finnish wrestler, aka Jeff Weiss in And That's How the Rent Gets Paid)
The Kitchen, New York, 2015
I was hearing about the return of this legendary serial epic for a few weeks before it happened. People close to me were learning their lines and meeting with their scene partners. I was recruited late, to replace a performer who was unable to make it. I received my five scenes by email, as well as the contact info for my three scene partners, and a list mapping out the sequence of the forty-eight scenes over the three evenings.
It played out like a critical home stand in baseball, or a ritual guided by pleasure and romance, with something terrible at stake. Director Brooke O'Harra laid out the strategy: performers and glee club members remain onstage throughout the play, seated wherever convenient, free to come and go for beer, to pee, or to perform. Each night Jeff Weiss would sing a welcoming song to the audience; then we would all join for the traditional opening number ("Where and When" by Rodgers and Hart). Jeff said to clip off the final word of the song decisively and he would say "Blackout!" to end it.
Then the scenes would start. Each beginning with "1, 2, 3, Hit It!" from Jeff, and ending with someone (as indicated in the scripts) calling "Blackout." Between scenes either the glee club, music director Nicky Paraiso, or a special guest would perform a musical number, often songs by the great Richard Martinez, Jeff's partner and the apparent mastermind behind all of this work (who could not leave home due to advanced Parkinson's disease). Every night would end with the traditional closing number ("There's a Kind of Hush," the Herman's Hermits hit).
The script of the first of my scenes begins like this:
DADDY & BILLY: THE PICNIC Billy: Daddy! I'm home!Daddy: Come-up, son. I gotta surprise! Billy: Should I take-off my pants? Daddy: Do you think it would help? Billy: Couldn't hurt. Daddy: You're right. We are in show-buziness. Billy (enters): I'm stuffed for the picnic. Take a whiff. (Billy thrusts his fat dick in his father's face) Daddy: Stop! You'll knock-out my caps again! …
Late on the final night, as I lay dead on the stage in my underwear with many other corpses, through several scenes and songs, hearing Greg Mehrten as Jiminy singing "When You Wish Upon A Star" while lamenting that Jess Barbagallo's Pinocchio was neither boy nor puppet ("I am both of these things and more. I'm an actor."), I felt the gigantic dark heart of The Kitchen was holding still.
I figure at some point Jeff called the final "Blackout!" and pulled the plug on the whole affair. I'm not sure how it happened. We were on our feet. A lot of tears. Gary Indiana said it was too emotional for him to write about. Dennis Dermody said he walked home down the West Side Highway ten feet off the ground. As I went to the subway I was thinking, wow that was some trick… I felt like this bolt of lightning had hit, and did a little dance to make sure you saw it, and had its way with you for as long as it wanted, and then completely disappeared, denied itself. It never happened. The lover absconded, like a Greek god after a divine, amorous rape. Or was it murder? I'd never had it happen in such a tender, brazen way.
Jim Fletcher, a New York City actor, is appearing this September in Isolde by Richard Maxwell, at Theater For a New Audience in Brooklyn.
Originally published in
Featuring interviews with Nari Ward, Jim O'Rourke, David Diao, Rachel Rose, Tonya Foster and John Keene, Alice Notley, Deana Lawson and Henry Taylor, Annie Baker, and more.