Acrostics and Erotics: Kevin Killian Interviewed by John Neff
An art exhibition inspired by a novel.

Discover MFA Programs in Art and Writing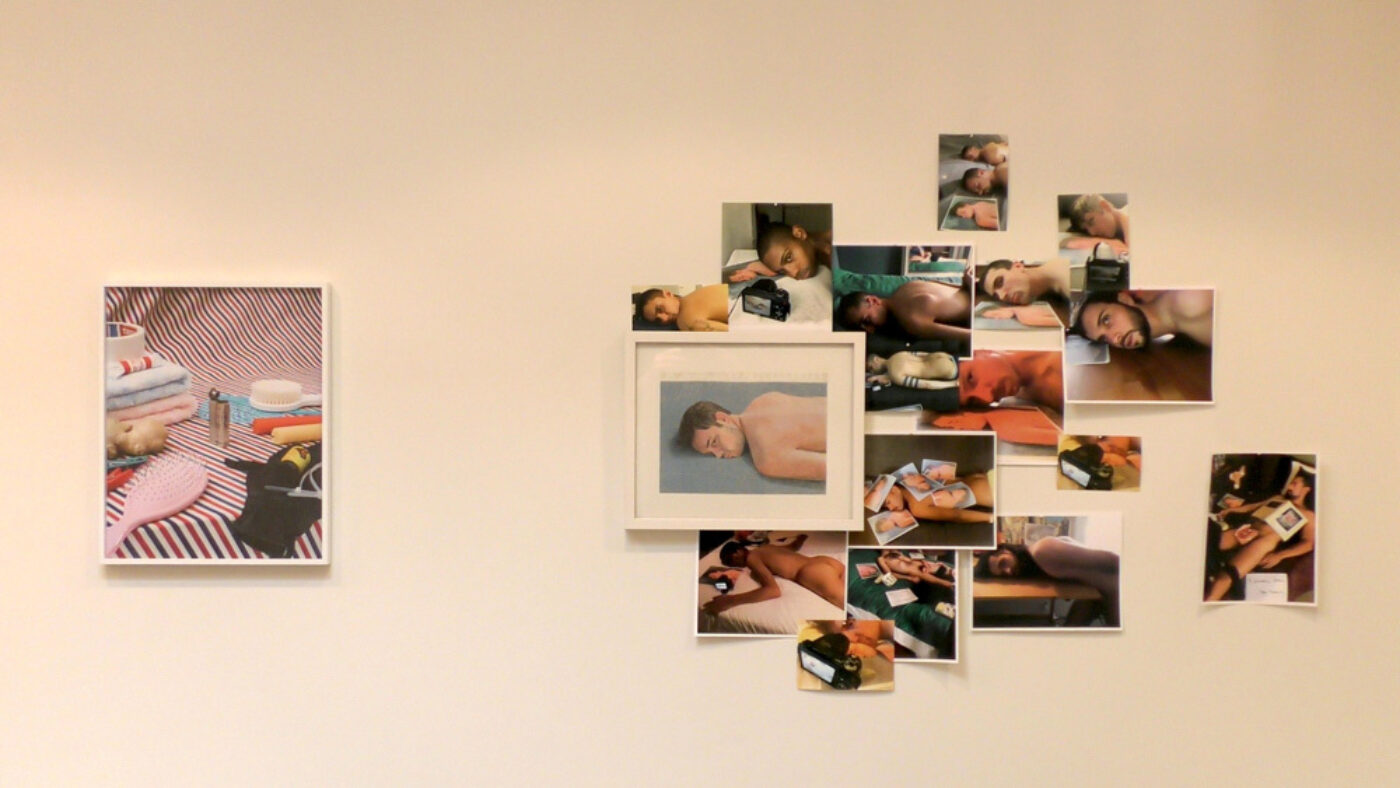 I first encountered Kevin Killian in 1994 when he was playing cosmetics king Kevin Jillian in Leslie Singer's movie Taking Back the Dolls. To successfully smooth-talk his girlfriend's young pal—acted by artist Cliff Hengst—into bed, a heavily pomaded Killian-as-Jillian simply purrs, "Anne's a liberal, she won't mind." I was so impressed by how much charisma, humor, and reference he was able to tease out of that one word: liberal.
Many years later, I met Kevin in real life, at San Francisco's Right Window gallery. When I told him how much I loved his star turn in Taking Back the Dolls, he gave me a copy of his book Action Kylie (2008). That book taught me that Kevin's writing—like his acting—makes the most out of the least with maximum economy. I wanted to achieve the effect in an exhibition, an ambition that led—more years later—to our show Kevin Killian: Spreadeagle at Iceberg Projects in Chicago. Recently, I caught up with Kevin again, and we discussed his new book Fascination: Memoirs from Semiotext(e) and our exhibition.
—John Neff
John Neff Forgive me for not keeping up on everything, but until I opened up my copy of Fascination, I had no idea you had written quite so many memoirs.
Kevin Killian I started writing about my life as soon as I knew I was living one, but growing up in Smithtown, Long Island, retarded any epistemological study to begin with. Smithtown was a town designed to make you feel that life was passing you by, probably for your own good. I wrote all of my first book, Bedrooms Have Windows, in the first years of the eighties, living in San Francisco and reflecting on what Long Island and Manhattan had done to me.
JN I read that one. It was published in the eighties as well?
KK In 1989, the same year as my first novel, Shy—also laid in Smithtown. Andrew Durbin's initial thought, when asked to put together a book of my early writing for Semiotext(e), was to reprint both Bedrooms Have Windows and Shy in the same volume, but as it turned out that would have made an enormous book, and things had to be scaled back. So his idea became to put the fiction to one side and concentrate on the memoirs.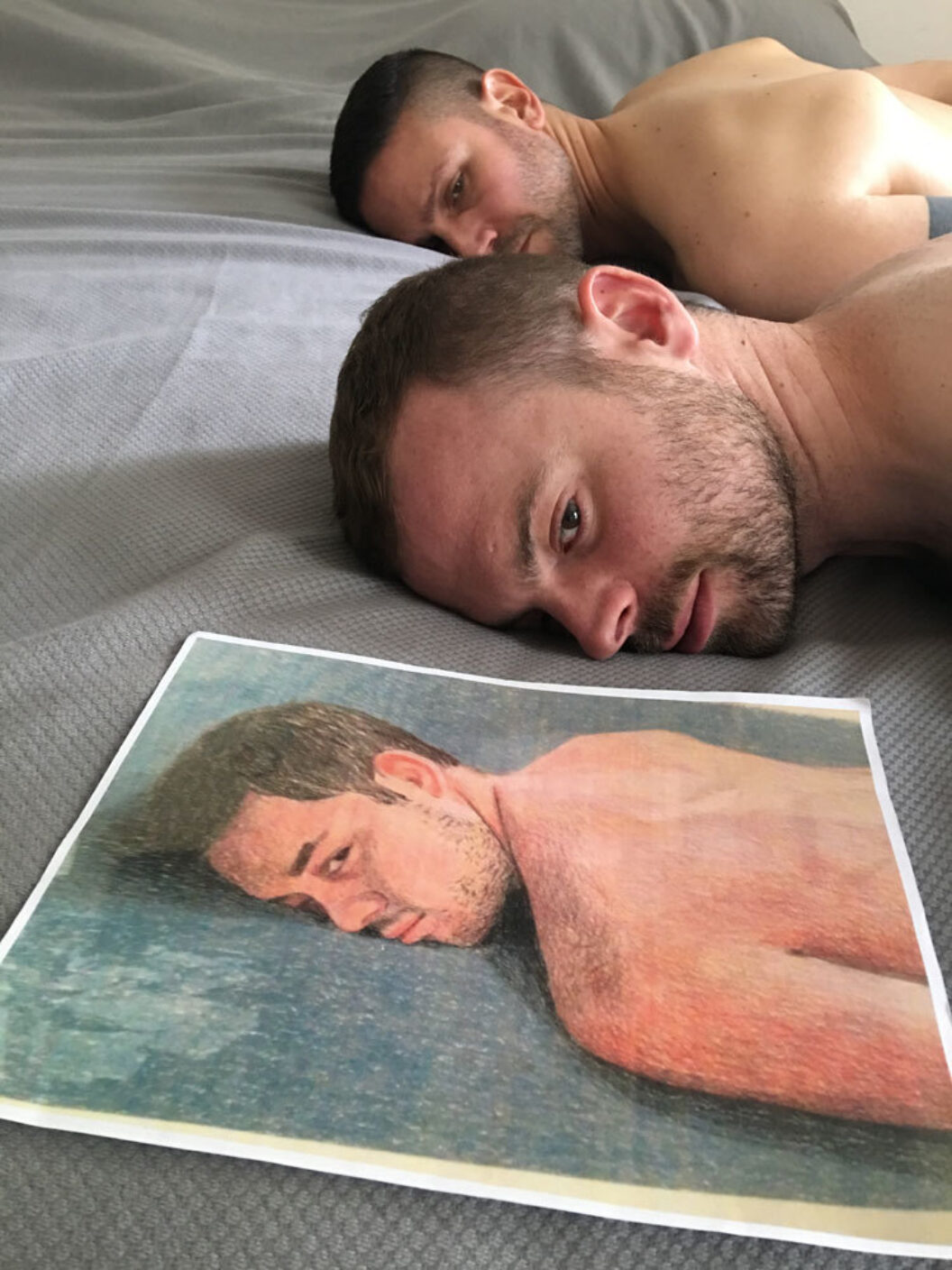 JN It's still a big book!
KK It grew once Andrew ascertained that I had always dreamed of a sequel to Bedrooms Have Windows that would take up my story after I hit San Francisco in 1980; and in fact large chunks of this book had already been written, a book called Bachelors Get Lonely, which was supposed to end with my marriage, but in fact just kept rolling on after that cut-off date. So all of that went into Fascination, and then a third book rolled onto shore like a beached whale: this was a book about my brief affair with the late musician Arthur Russell. I think this might have been what Semiotext(e) really wanted, but it had been tied up with another publisher until that didn't work out. Andrew and Hedi El Kholti at Semiotext(e) both felt it could fit right into the memoirs book, and it does, and thus Fascination attained a great length, even with some of the other memoirs taken out. You know, John, I'm a heritage artist, and they wouldn't let me off the stage without talking about Russell any more than they let Eric Clapton say goodnight without "Tears in Heaven," or Stevie Nicks without "Landslide," or Diana Ross without "You Can't Hurry Love."
JN What do you mean, a heritage artist? Oh, never mind, I get it. Could you tell me a bit about how New Narrative and memoir intersect?
KK In our recent anthology, Writers Who Love Too Much: New Narrative 1977–1997 (2017), Dodie Bellamy and I traced back one vein of New Narrative to the New Journalism which was still in its heyday when we began. The idea that the writer could actually live in the real, social, politicized world as Hunter Thompson, Truman Capote, Ishmael Reed, and Joan Didion were doing constantly—an alluring freedom that was one of the key inventions of the sixties. So, yes, without memoir there'd be no telling the truth, and that was one of the central aims of New Narrative.
Let me ask you, what gave you the brilliant idea of creating an art exhibition that centers on my novel Spreadeagle (2012)? I'm happy you did, of course, because like every novelist we all think our work is tragically ignored, and now I can't say that anymore, at least about this one book.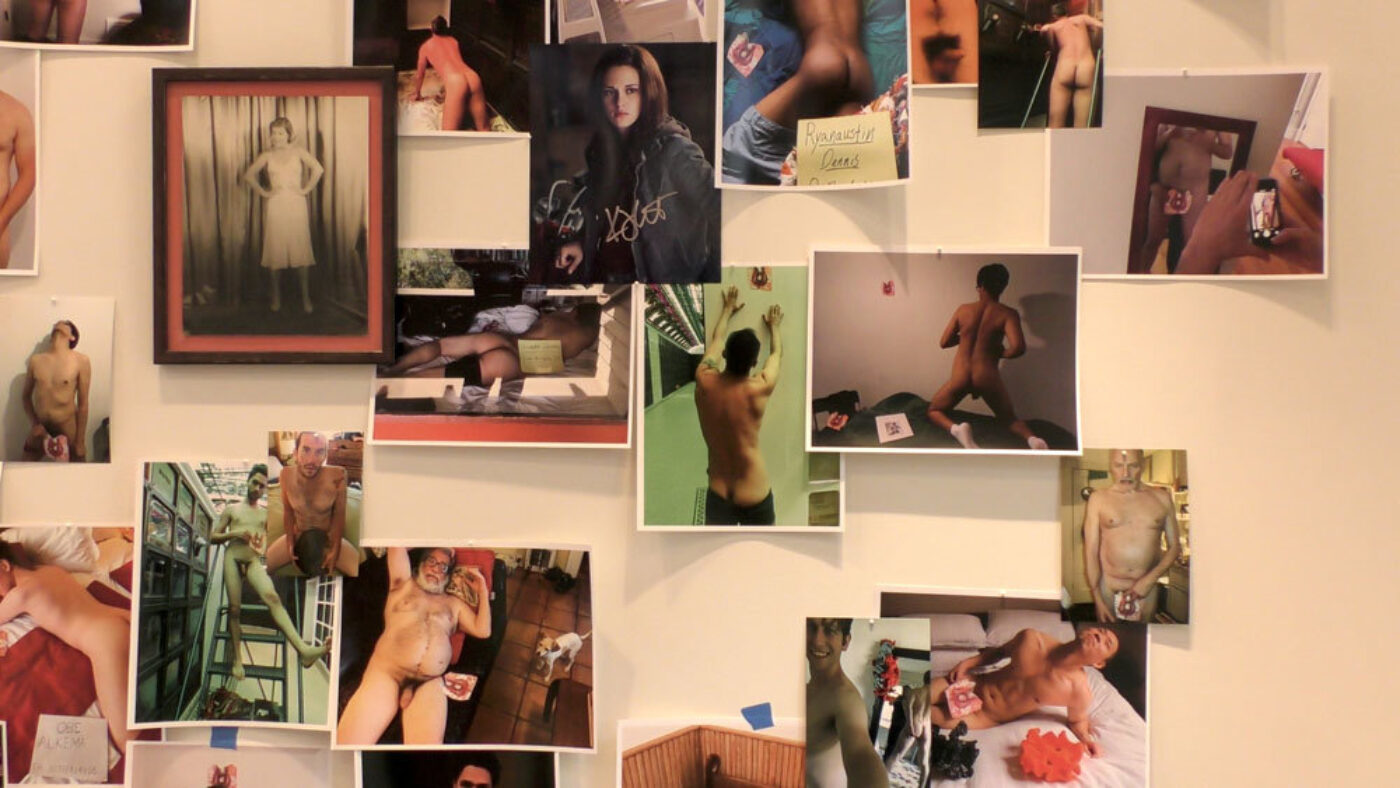 JN I've always wanted to make an exhibition with you, Kevin. And I love Spreadeagle. I tell everyone I meet to read it. So it made sense to build a show of your photos and wall drawings—and works by your collaborators, friends, and inspirations—that's keyed to the chapters and themes in the book. That way, we can advertise the book while showing the art. How do you like displaying your writing alongside your visual art?
KK Your conception allows me to present Spreadeagle as if it was a spooky house come to life for a month! It's a novel in which the innocent and curious are visited by the insane cruelty of the jaded, just like my other books. In Spreadeagle that figure, of the sadistic artist, becomes Adam Radley, the Robert Bresson-influenced auteur of his own male/male-spanking video factory. I daresay that gallery-goers who come to Iceberg Projects to see this speculative conceit attain visual form will be enticed as well as repelled.
In another storyline, a gay millennial trapped in a small town in California's Central Valley makes a living by working eBay and other trading spots with his own line of autographed pictures of the stars, not just athletes but pop stars and "celebrities," so I'm shipping my own autographed photos of Kylie, Mariah, Kim K, and Kristen Stewart to Chicago as we speak, and you asked for some of my own photographs of kindred "stars," like the picture I took of Cindy Sherman. I imagine all of these stills and drawings blanketing the walls, salon style gone berserk, like a patchwork quilt squirming to be born. That's my brain on drugs.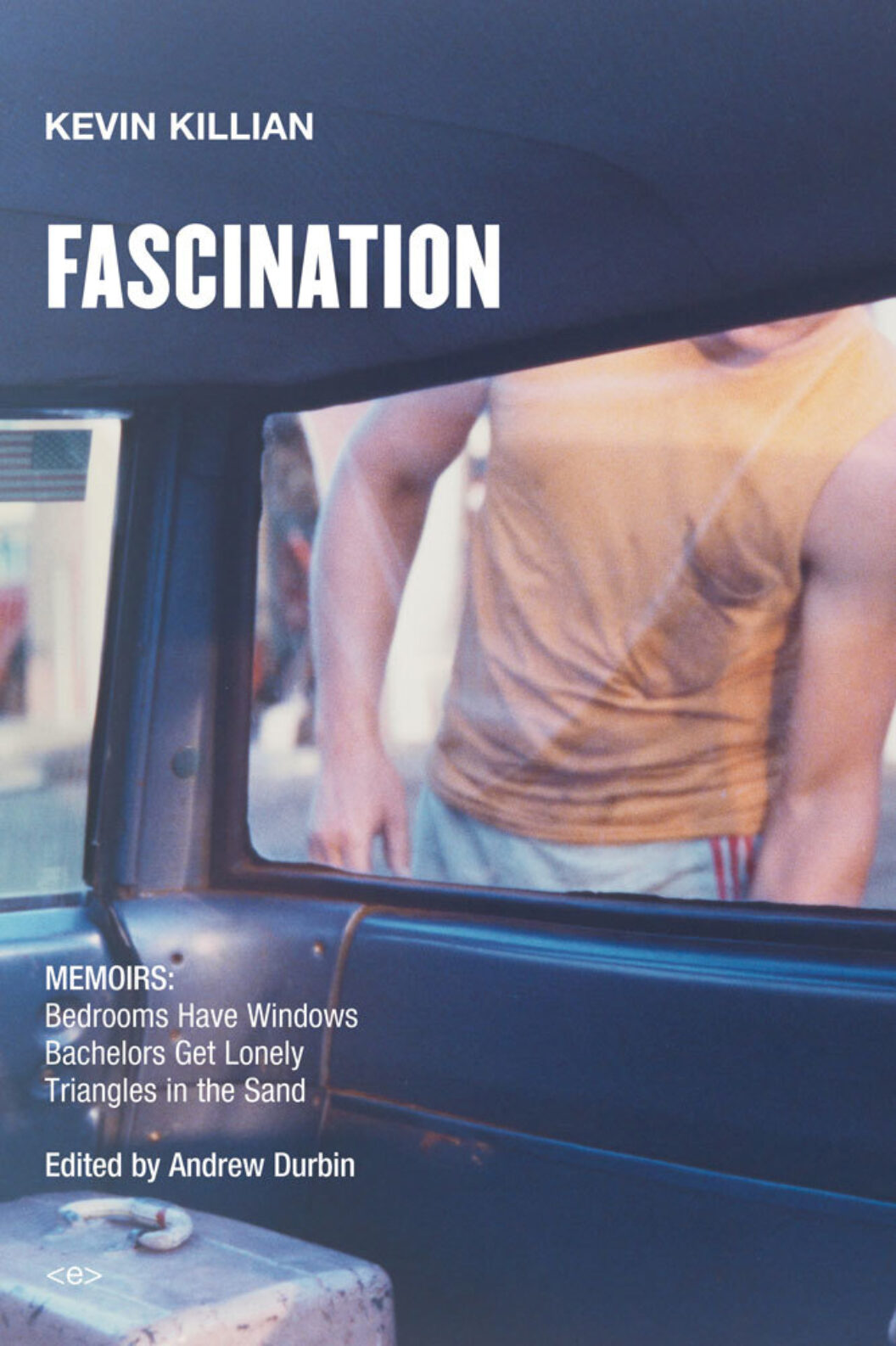 JN The artworks in the exhibition will be actors playing parts in a show, one based on an original story by you. I understand that you'll present a work in which your visual images actually write the novel?
KK Visitors to the gallery will first encounter a wall of photos, many of them of men hardly dressed at all—a number of them nude, their junk perhaps covered with a lifelike, cartoonish drawing of a cock and balls originally designed by the artist Raymond Pettibon. The top row of photos will spell out a secret message, for from left to right visitors will recognize some of their favorite artists and writers, musicians and filmmakers: Stevie Hanley, Patrick Hillman, Ryanaustin Dennis, Elijah Burgher, and so forth (many from Chicago), and if their first names are shortened to alphabetical letters, they reveal the title page of my book: S-P-R-E-A-D-E-A-G-L-E—-A—-N-O-V-E-L. Underneath this relatively straightforward row, dozens of other examples from my Tagged photo series jostle for attention, with a surprise here and there so all that frosting of cock and ass doesn't prove too rococo. To spell out in this way a message of any length you have to have talked a lot of people out of their clothes, and over the years I have, though I could always use more vowels. (I'd love another "Umberto," an "Otto," an "Ichabod.") The look of this wall is something between the famous TALENT composite installation of the "Pictures Generation" stars by David Robbins (1986) and an even older model, the bizarre Stephen Sondheim-Tony Perkins-Herbert Ross murder thriller The Last of Sheila (1973), in which an incriminating photograph proves one suspect a shoplifter, one a child molester, one an alcoholic, and so on, based on the power of alphabetical characters to spell out a word—or name. It's the acrostic life for me!
One chapter of Spreadeagle is written with each sentence beginning with a succeeding letter of the alphabet, from A to Z, so cleverly disguised that no reader as far as I know has ever worked it out, even though the chapter is called, in big letters, "A–Z Chapter."
Kevin Killian: Spreadeagle is on view at Iceberg Projects in Chicago until December 2. Fascination: Memoirs is available from Semiotext(e).
John Neff makes artworks, organizes exhibitions, and works as a teaching artist. He serves as a curatorial board member at Chicago's Iceberg Projects and a faculty member in the School of the Art Institute of Chicago's Low-Residency MFA Program. In 2017, Neff's co-edited volume, Militant Eroticism: The Art+Positive Archives, was published by Sternberg Press.