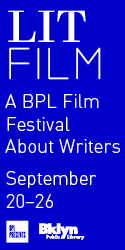 Revolutionary culture to me resembles a flock of birds flying under the open sky; the flock is always the same, but at each instant its pattern, the order of its components, the rhythm of its flight changes, the flock ascends and descends, traces curves in space, continually invents a marvelous image, erases it and commences another, and it is always the same band and in this band are the same birds, and this in a way is the culture of birds, their jubilant freedom of creation, their continual feast. l am convinced, because it is something I feel more strongly each time I visit Nicaragua, that this will be the culture of its people in the future, firm in what is its own and at the same time open to all the winds of creation and the liberties of planetary man.
Julio Cortázar accepting the order of Ruben Dario.
Originally published in
Nicolas Echevarria, Pam Yates, art by James Nares and Tom Otterness, writing by Daisy Zamora, Kathy Acker, Glenn O'Brien, and more.