Discover MFA Programs in Art and Writing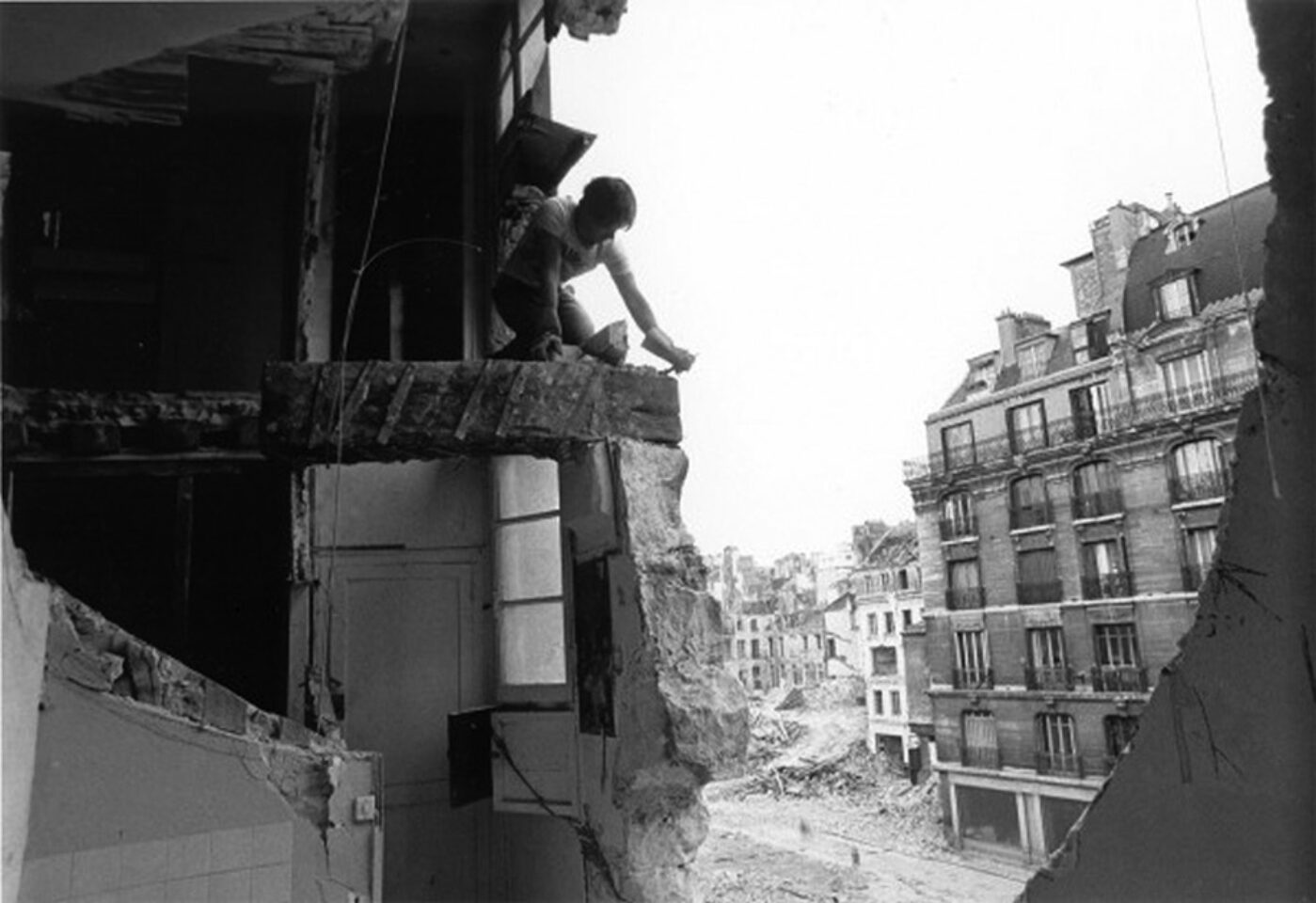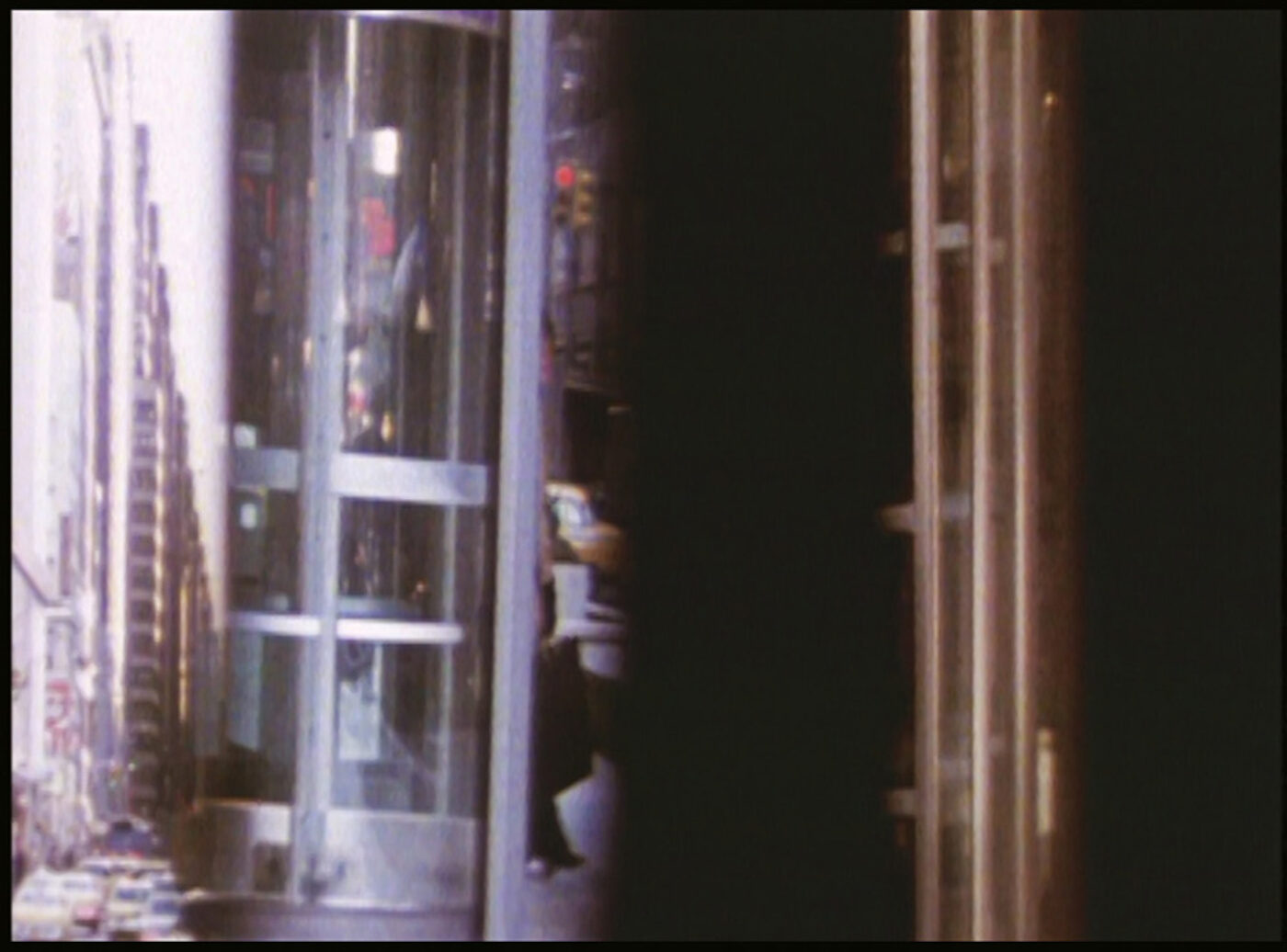 David Zwirner, April 2–May 4, 2013
The 17th-century townhouses that Gordon Matta-Clark and his friends chipped away at in Conical Intersect (1975) did not collapse immediately—like, say, flimsy clapboard ranch styles built where neighborhood site plans had been rushed and mistaken. Wielding demolition hand tools (pickaxes, hammers) Matta-Clark crumbled plaster. Lime dust particles hovered. A stranger, more connected architecture of slots and gaps—of now-joined discrete family zones—was focalized as, and through, a widening lens. It flickered for a few days—the modular units of the Centre Pompidou behind. Some pedestrians stopped briefly to look, speak to the demolition crew. We have, perhaps, come to see Matta-Clark's exposure of latent spaces as a direct challenge to the functionalist model of urban planning going up behind it. But when, two years later, at the Pompidou's inauguration, Francis Ponge published his commissioned poem, "L'Ecrit Beaubourg," he emphasized not that the building was a cog in a new, increasingly streamlined passage through the city, but that it, like Ponge himself, showed its work, that its behind-the-scenes operations (heating, cooling, structure, circulation) organized the exterior, the elevation. Ponge made this point by taking as his quarry the over-familiar statements that had frozen discourse about the Pompidou. To reveal workable phrases, he sponged some, chipped into others. In what sense, then, was Matta-Clark's work actually parallel to, rather than athwart, the Pompidou? Finally, it was not just an engineering feat that was going up behind the punctured pieds-à-terre, but also an archive—a repository for texts, images, and artworks related to projects like Conical Intersect.
The townhouses and friends chipped immediately—like flimsy styles, where site plans rushed. Wielding crumbled plaster. Particles hovered. A stranger connected slots—joined discrete zones—through a widening. It flickered days—modular behind. Some pedestrians speak. Two years later, Ponge was a cog (heating, cooling). Taking his frozen discourse. Sponged. Then Clark's athwart. Engineering terres.
Houses hip—flimsy plans. Ding rumbled. Art over. A ranger—discrete. Lick mod behind. So peak. Ate cooling. King Zen. Wart. In ring res.
Sip. Grumble. Over. Anger. Bend. Peak. Coo. King. Art. Ingres.

Rum. End.
Lytle Shaw's recent books include The Moiré Effect, The Clifford Chadwick Clifford Collection, and Fieldworks: From Place to Site in Postwar Poetics.
Originally published in
Featuring interviews with Hope Gangloff, Richard Thompson, Matías Piñeiro, Joanne Greenbaum, Gyula Kosice, Fiona Maazel, Phillip Lopate, Abraham Cruzbillegas, and David Grubbs.