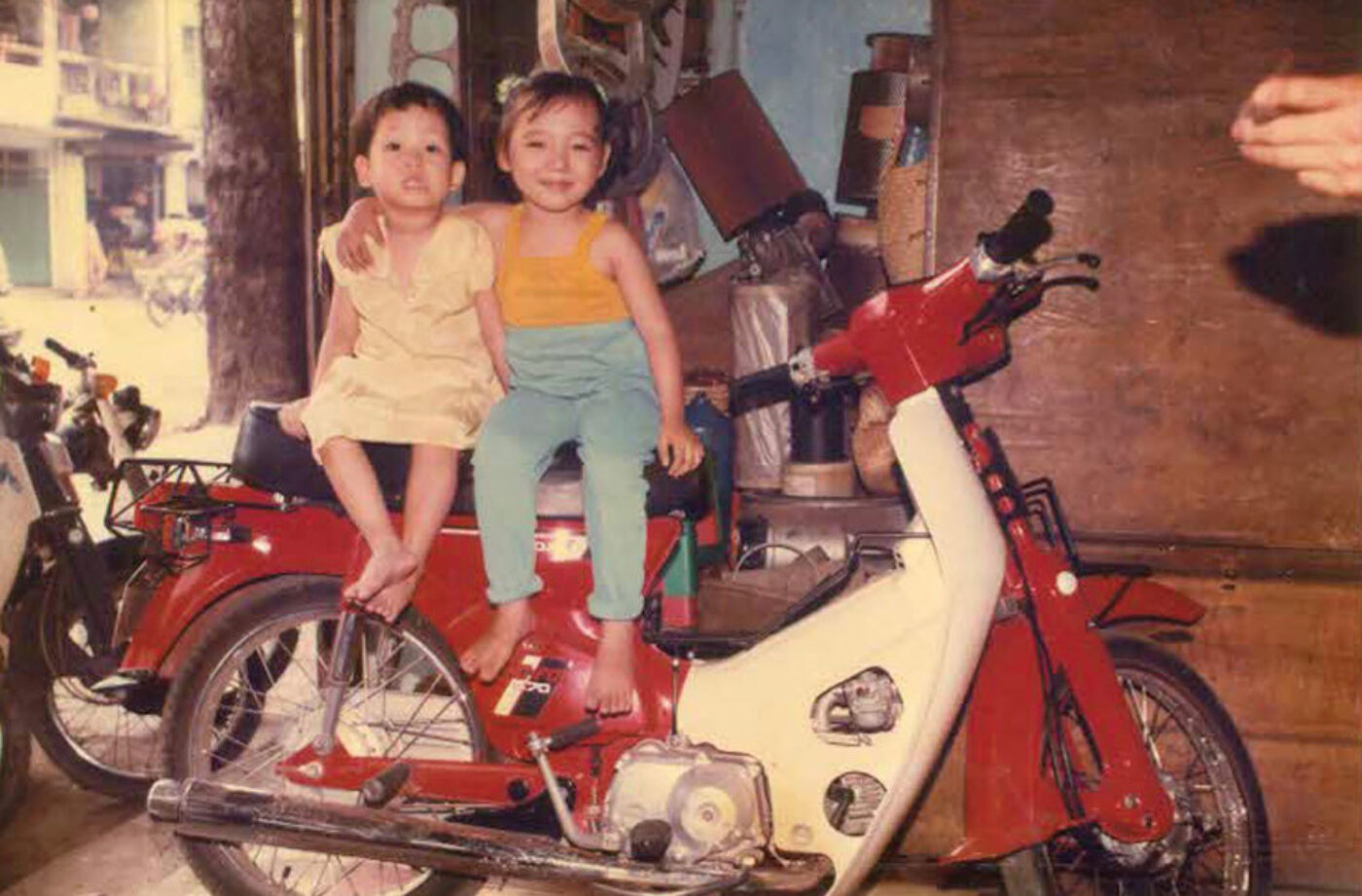 At the beginning of If I Had Two Lives, Abbigail N. Rosewood's debut novel, the unnamed child narrator is sent—after years of separation—to join her mother, a political dissident hiding in a secluded military camp in Vietnam during the 1990s. With each attempt at closeness, her mother withdraws—unemotive, detached, and entrenched in her own ambitions. Within the confines of the camp, the narrator finds solace in the company of another little girl, as well as the soldier assigned to watch over herself. But nothing can replicate the intimacy of a mother's care. The girls create a playground out of their shapeless home, with abandoned prison cells and thickets of sugarcane as fortresses of their neglect. The camp is carved with remnants of death: "floating carcasses of insects, broken pieces of worms, a rat bloated from drowning." Even the death of the narrator's father—a shipwreck without a body—lingers uncertainly, the eventual arrival of a death certificate a cause for twisted celebration. America will be the only refuge her mother offers—at age twelve the girl leaves, and they are separated once again.
In New York, everything sounds back to Vietnam. After aging out of the foster care system, she lives in perpetual isolation. One day in Montauk, she meets Lilah, an impulsive and enigmatic woman. A friendship is cemented, and the narrator sees her mother, the soldier, and the little girl from the camp merged in a single person. Then there is Jon, Lilah's husband. After she agrees to become a surrogate for the couple, she finds herself navigating difficult choices. Pregnant, she longs for her mother: "I was afraid I was using my own life to understand hers. Was I destined to do the same as she had, to bear a child only to send her away?" A horrifying accident, though, prevents the repetition of history, and she is left to raise a child she never intended to keep. Her mother begins to blur, a vague and abstract picture. She returns to Vietnam with her daughter. She finds her childhood friend—now a mother herself—scarred from her years in the camp. "I thought you were a ghost," she says, "or an echo of my own thoughts." Everyone close to the narrator either disappears or brings back the most painful moments of her past. She never sees her mother or her soldier again. Piece by piece Rosewood paints how the motherland dies, too—it becomes a graveyard for everything the narrator has ever loved. Like many immigrants, this is where she splits in half: "When you leave the old country at an age not young enough to get adopted into the new and not old enough to know how to reject it, you become this mutant thing: between borders, between languages, between memories."
Throughout the novel, characters acknowledge the limitations of life. Just after she conceives Jon's baby, she's told, "There's not much difference it seems, you know, in being dead or alive. Being in a cradle or a casket." Perhaps this is where the narrator becomes whole: Her life spans abject deaths; the living barely there, as if her destiny was accepting the permanence of loss. At no point does Rosewood lose site of the migrant. She is conscious of an exact suffering; the absent contours in their motion—depicting the remoteness of anyone in transit. Because something is intrinsically lost. And someone is always left behind.
Yasmin Roshanian is a writer currently working on a novel about young Iranian-Americans. She lives in Brooklyn.
Originally published in
Featuring interviews with Young Joon Kwak, Kazuo Hara, Bill Jenkins, Ligia Lewis, William Basinski, Titus Kaphar, José Roberto Cea, and Barry Lopez.