A Woman Against Porn and Violence in a Spirited Exchange with Flash Boy the Pimp by Jerome Lhotsky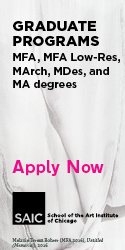 WOMAN: Pimping! Oh my dear God in heaven! What a sleazy, slimy, despicable profession.
FLASHBOY: True, I was not steeped in conservative middle class values nor is mine the moral-ethic of the organized church. But do please give me credit for something. I am not, for example a politician, of the made and herded, bought and prostituted, a hollow reed of opportunism who sways to and fro to the shifting winds of expedience. You may correctly state that I am a non-biodegradable rot too putrid for recycling but you cannot say that I am a politician. No, that I am not, a politician. Nor an extraordinarily affluent physician who does all that within him lies to preserve America's backward health care system.
WOMAN: All very good but none of it distracts from the fact that you are a pimp who swims with the sharks, howls with the wolves, feasts with the vultures, and swarms with the maggots.
FLASHBOY: Indeed I might have realized the American Dream on Straight Street, become perhaps a haberdasher in Ypsilanti selling Panamanians from Jipijapa. But no. Gold is in the gutter and thence went I to join the wild pigs, insatiable swine, grunting hogs and disgusting gluttons of private enterprise. Credit me, too, with not being a nuclear and toxic waste dumper, air and water polluter, wilderness despoiler, stripper, driller, sweat-shop operator, slumlord, exploiter of migrant farm labor and undocumented aliens, violator of occupational health and safety laws, operator of a sheltered workshop for the blind, operator of a skid row blood bank, police officer done out in the raiment of legal and moral respectability and I here confess that I should much rather be a pimp than a G-Man who ditches the pace cars, tumbles the tigers, rolls up the heads, shoots out the beacons, hounds, hassles, coerces, intimidates, chills, bugs, wiretaps, blackbags, discredits, neutralizes, sends poison pen letters, throws up fronts, installs catch basins, collects names, data banks, stakes out Johns and motels, rummages through trash and garbage, adds dirt to pressure dossiers, photocopies band records and the nominating petitions of independent candidates and does business with informants, low forms of life and secret spillers whose names and fronts disclosed would take the breath away. Yes, better a pimp than a useful fool.
WOMAN: Pays better, too.
FLASHBOY: It's true: money seizes, maddens, cripples, blinds, eclipses reason, hardens hearts, levels mountains and brings the giants to the beggar's knees. Yes, madam, I am awed by the power of money. Goodness gracious mercy me, what people will not do for money: lie, cheat, steal, commit mayhem and murder and foresake all decent human endeavor. For a few lousy bucks men will turn their backs on the human race and join hands with the most monstrous evil. Nor am I a mix-em-up-and-muddler of obfuscation. Do I make a big fuss about dandruff on the shoulder and ignore the tumor in the head? No, not I. Do I say that cancer can be cured with baby talk and baby aspirin? Do I say we can do in Moby Dick with toothpicks and diaper pins? On both counts, no. I'm not Utopian high on Cloud 9 and euphoriates. Oh, I could go on and on with this. Have you had enough?
WOMAN: No. Please continue.
FLASHBOY: Thank you. Nor am I an academic or scientist who knows and well that prospects are brightest for those moving away from the light. Young people who enter government service soon learn that honesty hinders, lies advance, to go up, go down, the low rise high. Nowhere shall it be recorded that I, Flash Boy the Pimp, spoke in favor of a racist-sexist system which denies millions adequate food, clothing and shelter, neglects the old, punishes the poor, corrupts the young, inflames hate and pits blacks against whites and men against women.
WOMAN: For a pimp, surprising, that.
FLASHBOY: I proclaim with pride that I am not a Solzhenitsynite or high-ranking government official who certifies that the fascist barbarians of South Africa, South Korea, Indonesia, the Philippines, Haiti, and Latin America have made significant improvements in human rights and therefore deserve continued military and economic aid. Nor am I a trousered ape of state who collaborates with KOPKAMTIB, the Falcons, Condor, Mossad, BOSS, Sin Bet, Orden, Tonton Macoutes, gusanos, Somocistas, Marcosistas, Omega 7, KCIA, Los Torogoces, the Belfast Constabulary, and others responsible for repression, vilolations of human rights, treachery, torture, terror, and deadly intrique.
WOMAN: Perhaps you should become a syncretist and hit the talk show circuit to espouse meliorism.
FLASHBOY: No way, my lady. You see, those who take their democracy seriously find themselves in serious trouble. In truth, to step on big toes is to invite big trouble from awful little people. Moreover, to meet the ugliest of all the world, set out to make the world beautiful. History reminds us: those who loved humanity too well knew the enmity of the pious, hate of the racist, sneers of the stupid, insults of the ignorant, treachery of the cowardly, wrath of the crown, and the full force and fury of brutes and barbarians who destroy human life with no more feeling and conscience than an incinerator consuming trash and garbage. We both know that this is not as it could and should be, but the beneficiaries of the existing order like it like it is and would not change it for the world even though the changing needs of the world demand change.
WOMAN: In conclusion …
FLASHBOY: I've a special revulsion for warrior kings, don't you? They smile like open coffins and smell of decaying funeral flowers. In Washington and in Moscow weak men command powerful weapons and the question is, which poses as great a threat to the survival of the human race as ever stood between the jungle and the stars? Yes, a pimp I may be but a hawk of nuclear syndicate I am not, nor am I way up high where the command flags fly formulating policies and making decisions which result in wretchedness, misery and death. I am but a sleazy, slimy despicable pimp and as such do not receive all the acclaim and honors the ruling powers bestow upon their fairest flowers.
Originally published in
Kathy Acker, Jene Highstein, Mark Pauline, James "Son" Thomas, art by Anthony McCall, Judy Pfaff, Julia Heyward, and more.