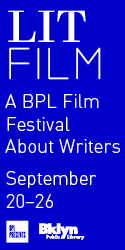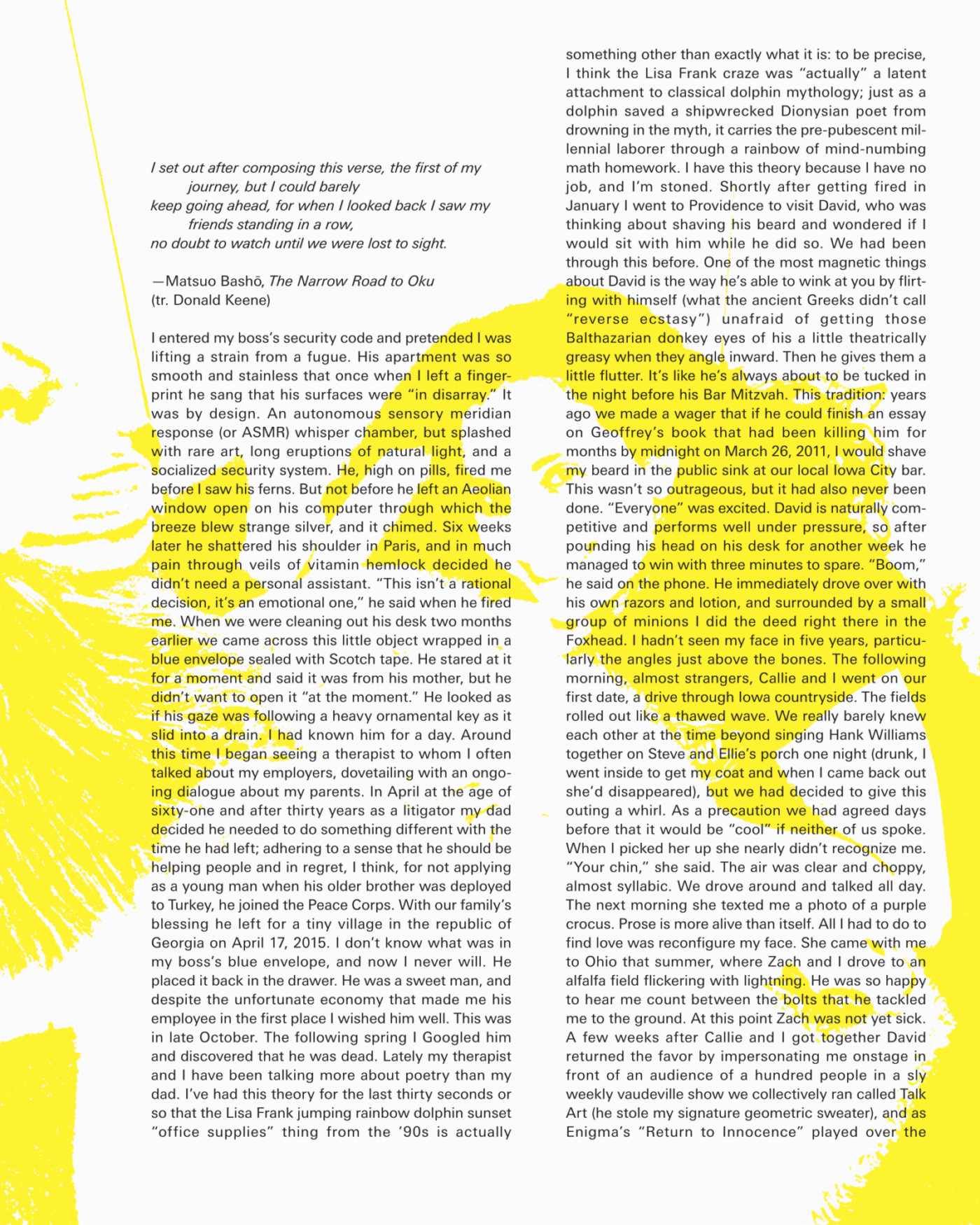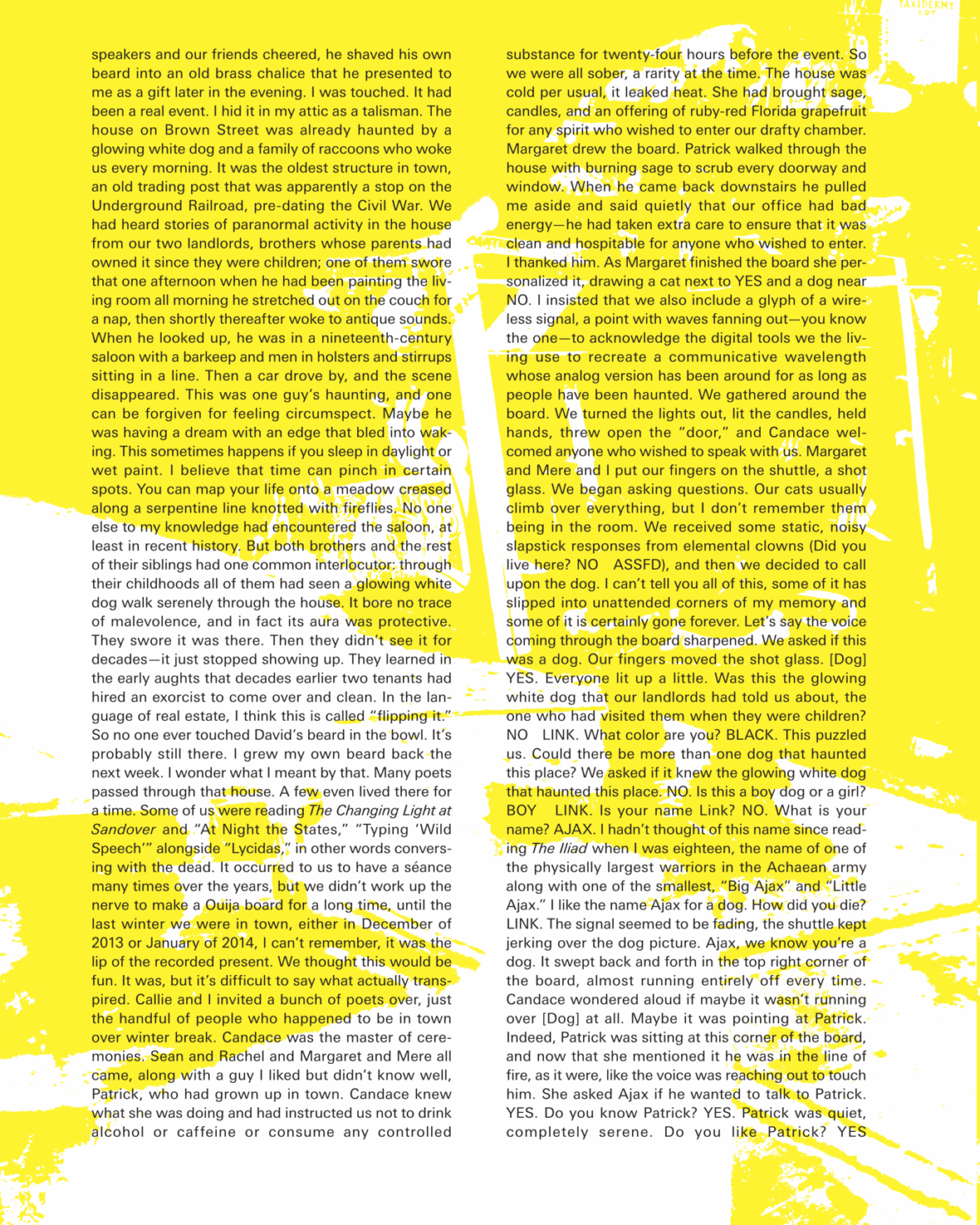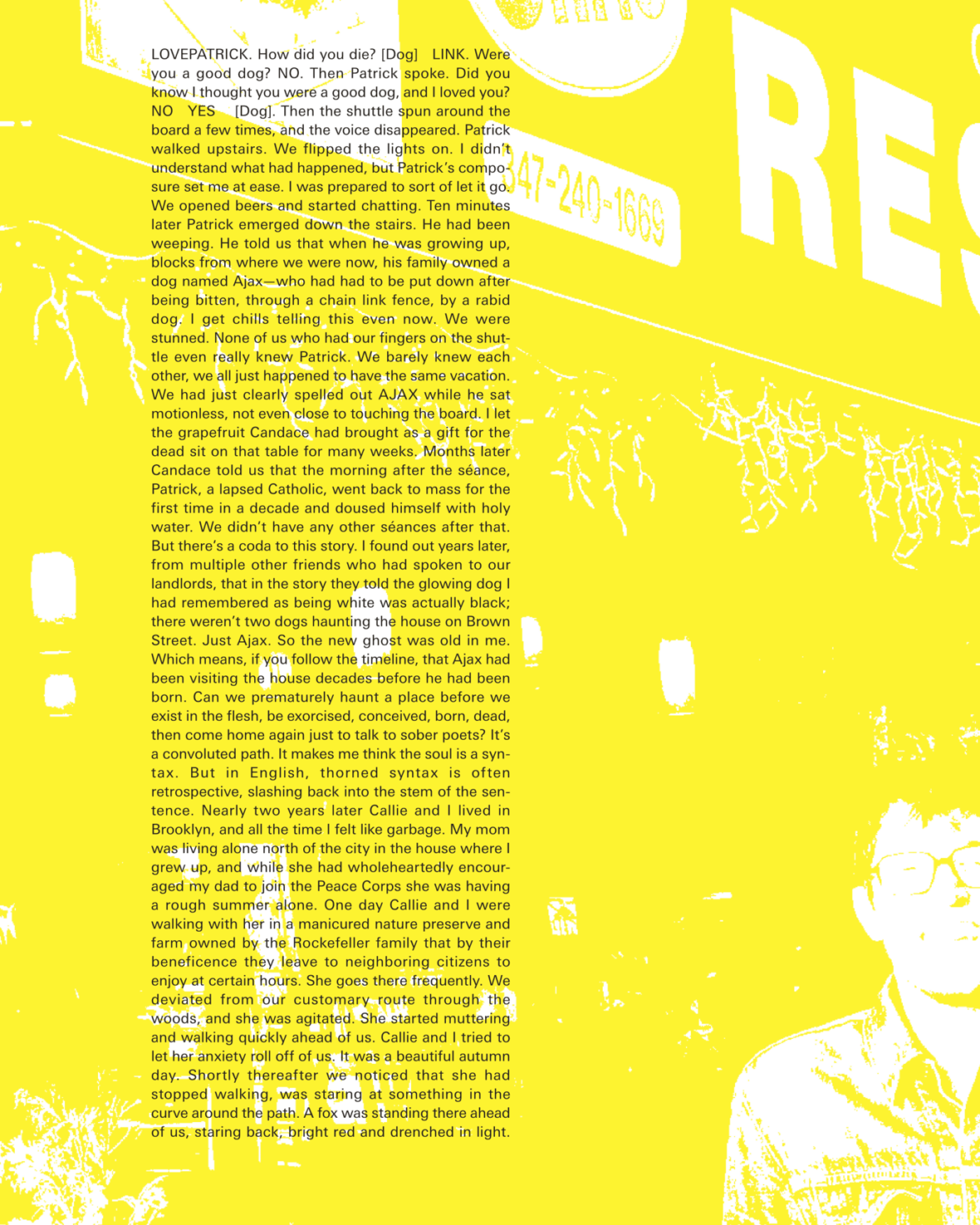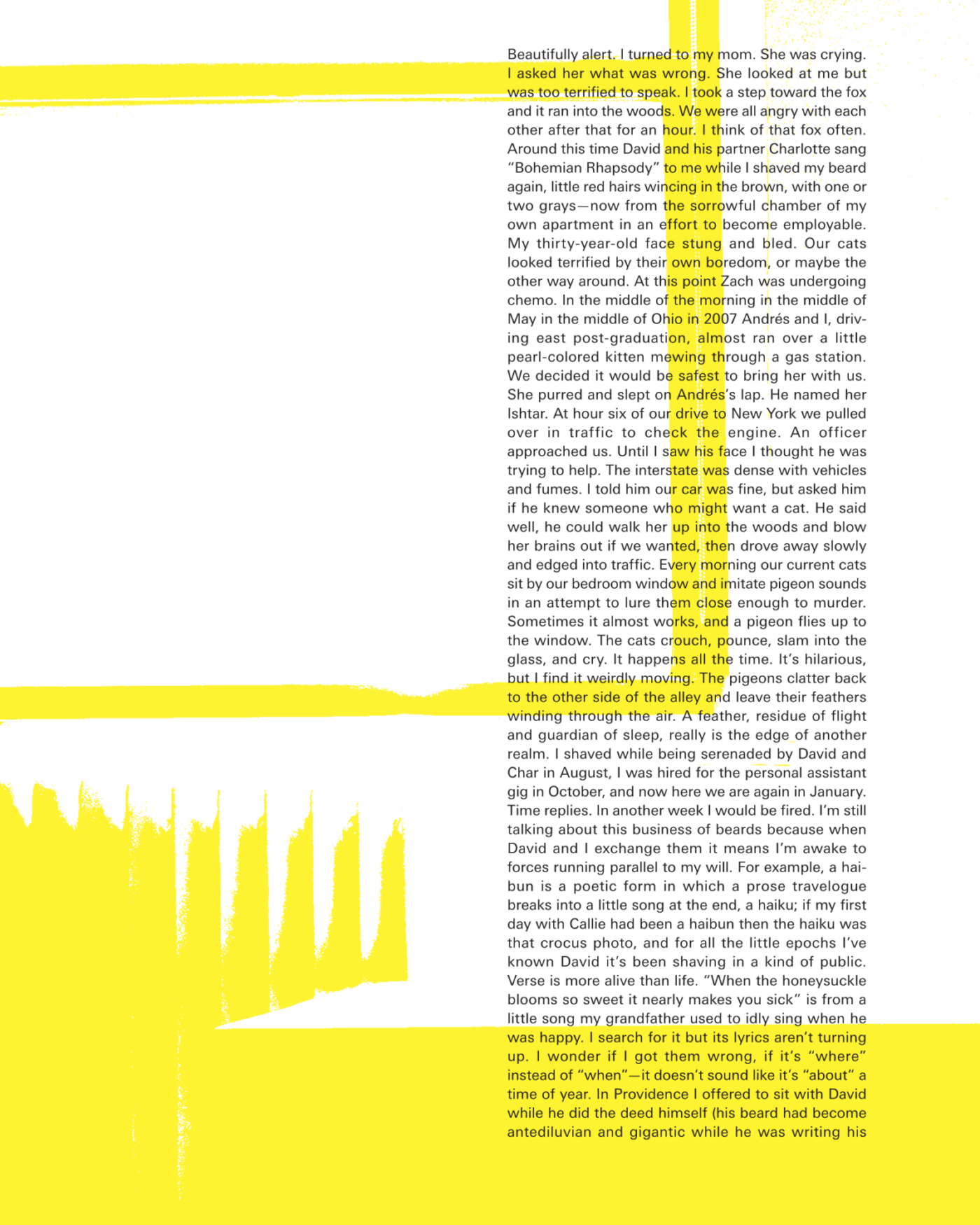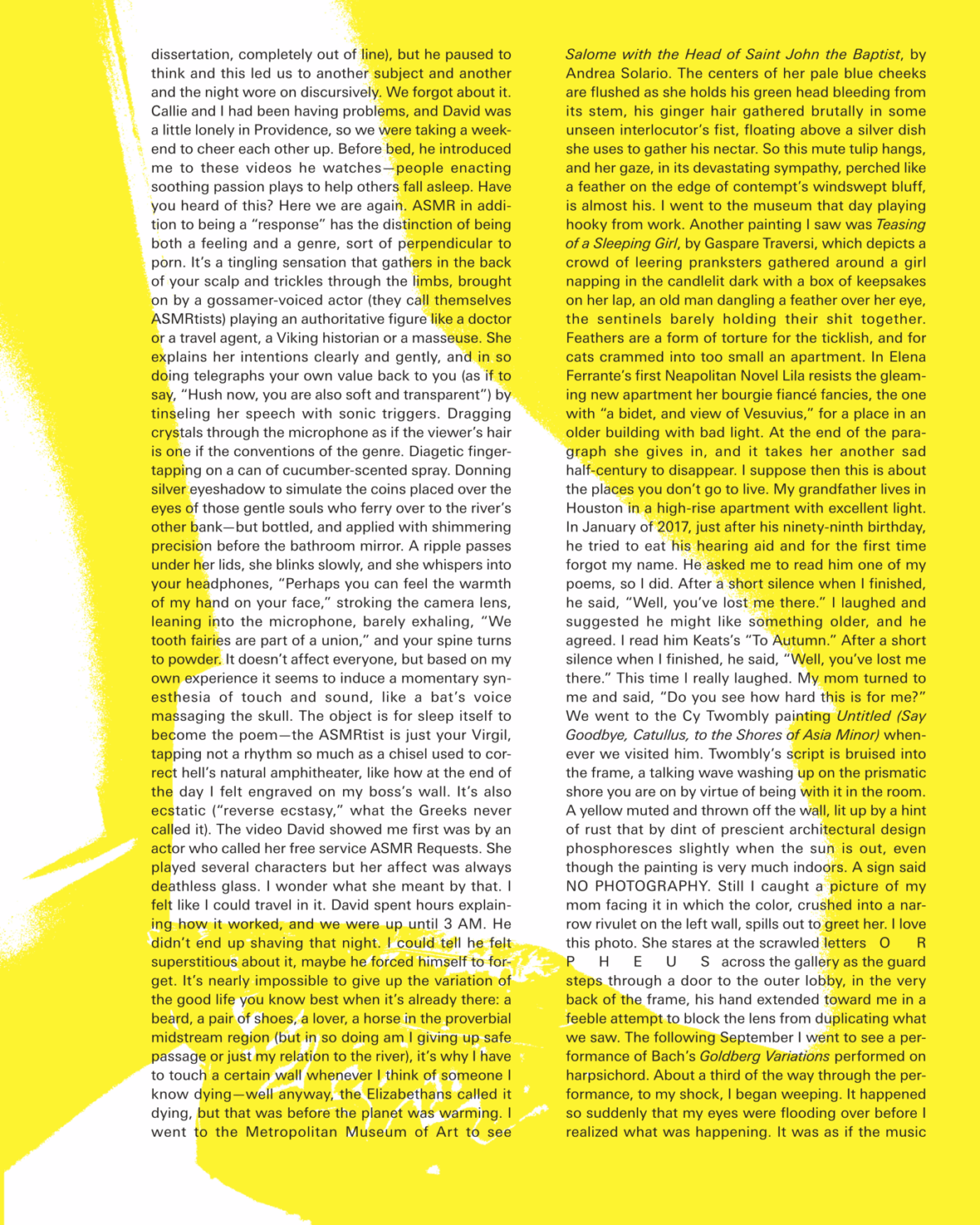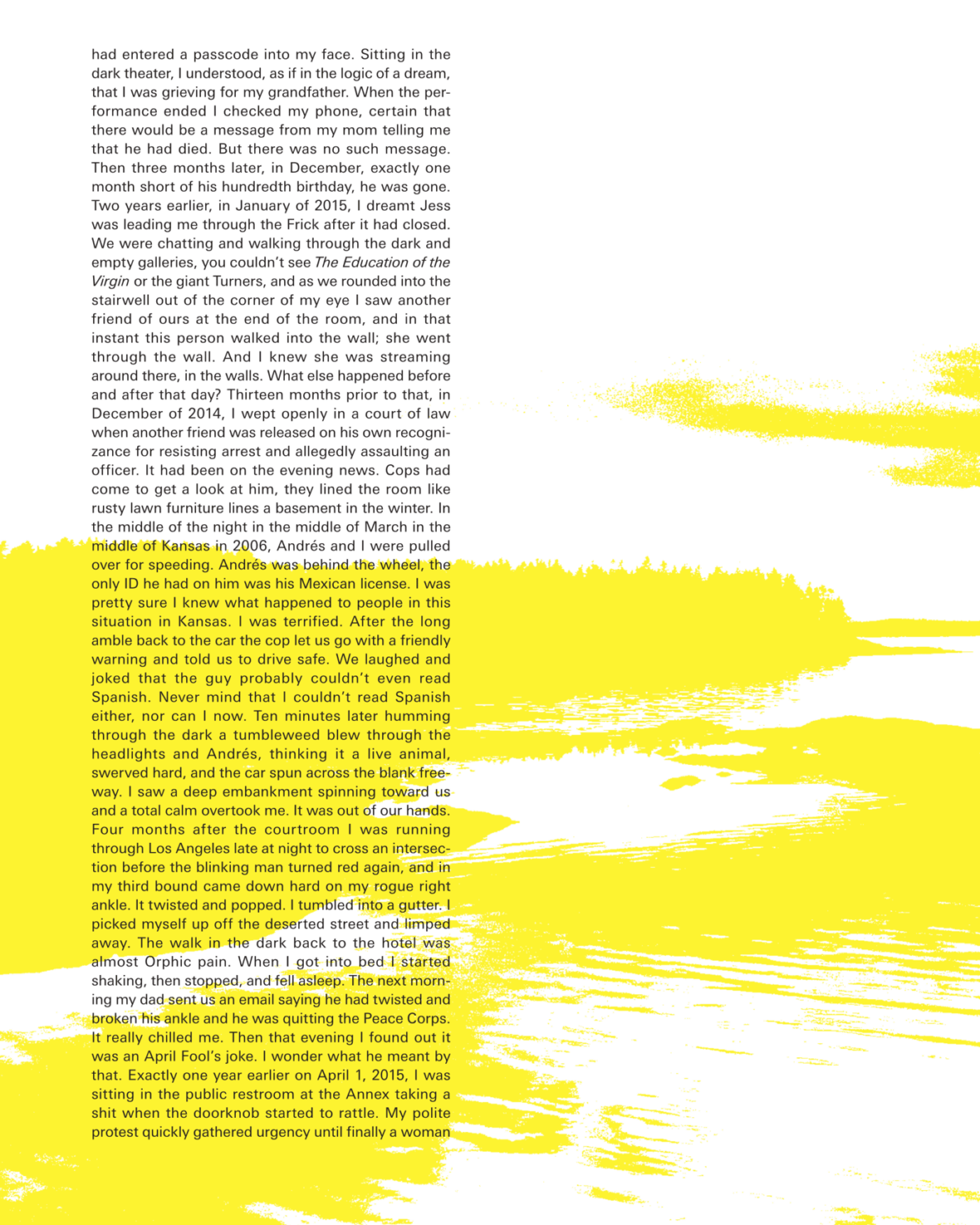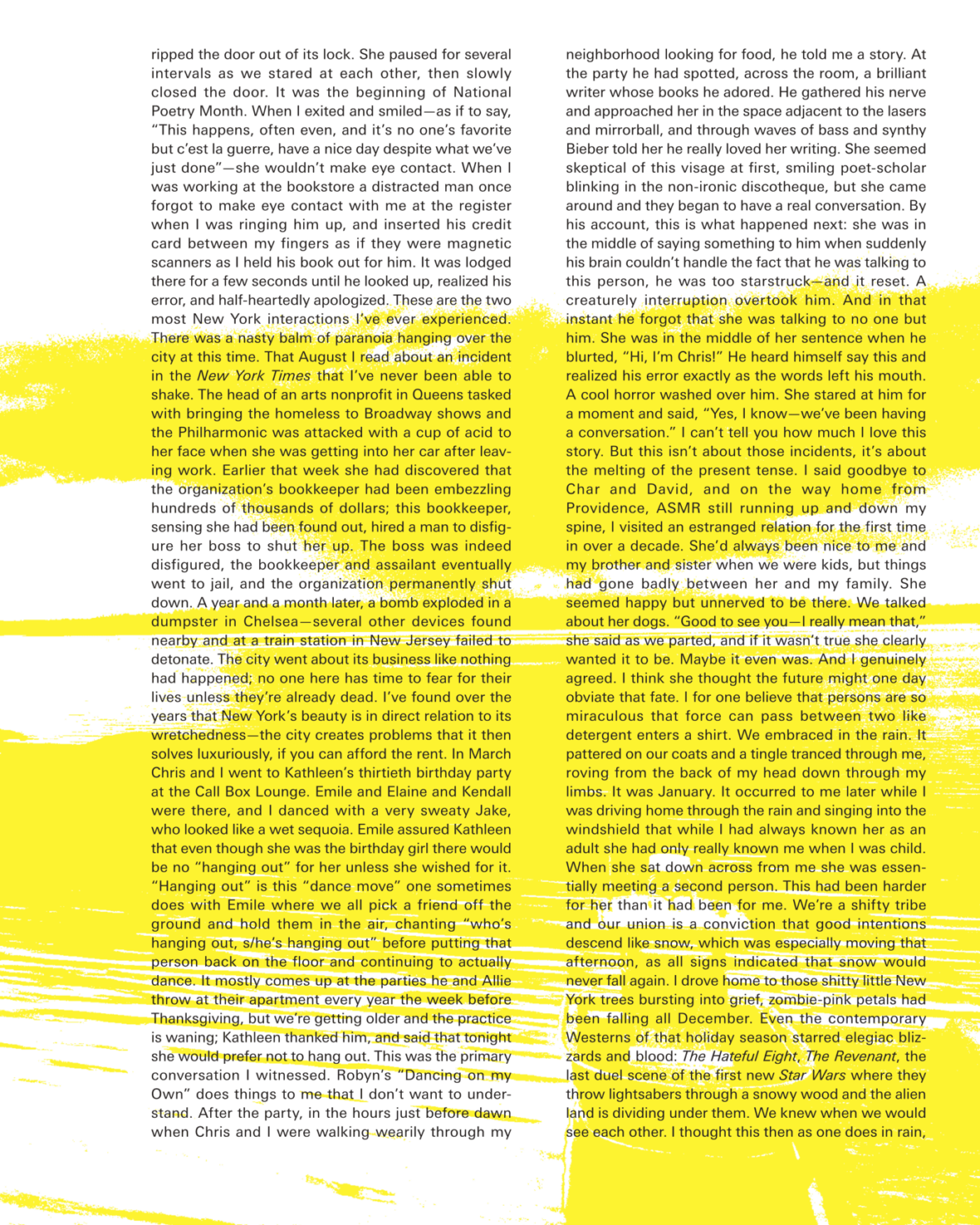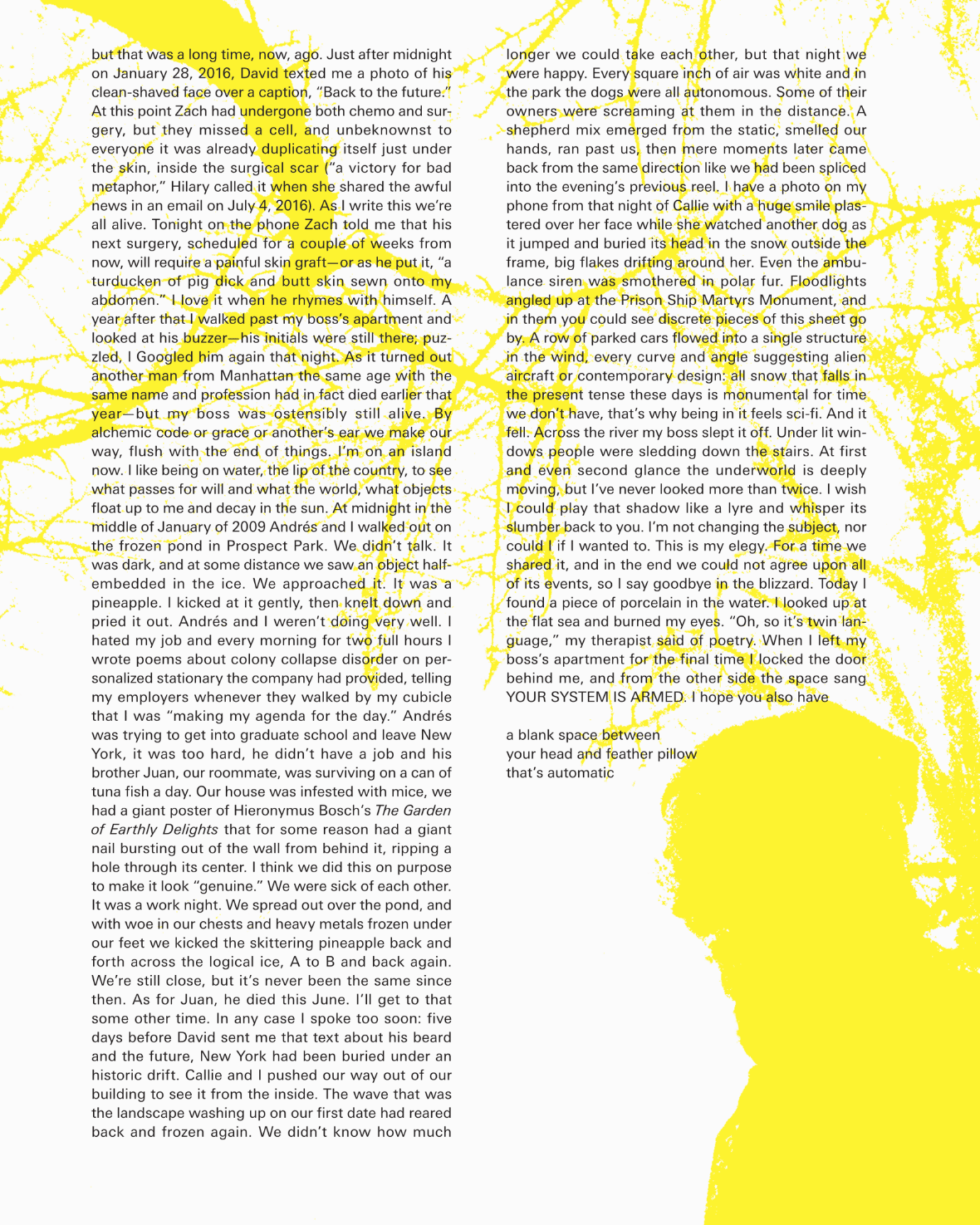 Daniel Poppick is the author of the poetry collections Fear of Description (Penguin, forthcoming 2019) and The Police. He lives in Brooklyn, where he works as a copywriter and copublishes the Catenary Press with Rob Schlegel and Rawaan Alkhatib.
Originally published in
Featuring interviews with Young Joon Kwak, Kazuo Hara, Bill Jenkins, Ligia Lewis, William Basinski, Titus Kaphar, José Roberto Cea, and Barry Lopez.