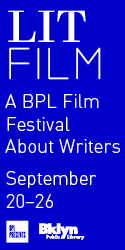 And in the mighty mornings of the earth …
—Dylan Thomas
 
 
Freer than no one
                               on the edge
of this undulating sheet of soft cerulean glass
I let my bare feet wander at their will on the grey sand
 
Waves beat on the jetty with their whip
while the lone sun
                                covers my back
Seagulls and sparrows
                                   fly at water level
tear it with their beaks
and snatch away from it
                                      fresh fish thrashing about
in agony
               Racket of parrots
a radiating uprising in the kingdoms of the sky
on this morning that shows on its face
                                                             the bright disposition of a god
and on the clearness of its forehead
                                                         the blessing of the breeze
simultaneously ablaze
beneath my forehead
                                   other mornings
                                                            mighty mornings of the earth
with their arboreal power
                                        and their marine uproar
 
Freer than no one
                               on the morning of my thirtieth year
I dip the tip of my foot in the warm water
of the simmering marsh
                                       in its froth
and the lobster offspring take off
slitting the water
                           where my nomad feet
had splashed seconds ago
                                            and the sand where
lie stranded
                    drooping jellyfish
shells of constellated tattoos
algae circling the ankle
                                     sea-snakes
snails
          nautical cloisters
hermit crabs
urchins, the sentinels
of the marsh and everything that the sea with its tide
obstinately pulls away from its vast domain
 
A fistful of winds punishes my back
in the same way that the gods
                                                  would goad
he whose luck it was
                                   to witness the miracle
 
My kingfisher eyes dive in the virgin water
Startled
                 soft-shell crabs
flee sideways on the ocean's green carpet
and translucent
                          octopuses
                                            take shelter in sordid dens
The wind whistles through the coastal palm groves
                                                                                   this morning
in which the sun
                           so as to wake itself
plunges into the water
All is open space
when dew climbs a ladder of ivy up to the sky
The light opens slits of gold
in the thick lemongrass bushes and the river bank
canvas sails
                    and feather rigging
                                                 spread out as well
All the brilliance of the sky appears duplicated
                                                                           in the water's olive mirror
 
On moss-covered logs
                                     scab-skinned iguanas
                                                                          bask in the sun
while foxes scratch the brambly ground
and alongside the woods
one returns
                   to the ocean
through a trodden path
                                     between the palm trees
 
On the beach
                      the royal egret
                                             tidies with its beak
the plumage that yet again
                                           the wind
                                                         will ruffle
 
The starfish marooned
                                     in a puddle
                                                       and sand-frosted
shimmers in the sun
and so the tiny crabs
                                   shyly peek out
from the holes of their hideouts
and a new litter of turtles rushes forth in search of water
 
Heralds of the storm
                                   northern birds
                                                            cross the sky
But life is a feast
                            this morning
                                                  in which the sun awakes
daydreaming
 
Twenty years ago
                             I was a child
and I remember the sun came out from sunrise to sunset
the sun came out every day
And everywhere
                              at the river's edge
                              in the shade of the guayo shrubs
                              under the thatches of houses
some complained about the sun
 
Ah the sun
the uttermost sun
                            is this sun
our daily sun
the dog days sun
the sun giving street dogs rabies
the sun that smudges the skin
                                                   and braises the bones                    the sun
that delivers free vitamin injections
the one rubbing the lamp of lust
the sun lying Maria and her boyfriend
on a mat
               at the foot of the sapodilla tree
and they
covered only
                      by a soft poplin sheet
spend the whole afternoon
                                            completely entwined
 
Drop by drop
                      sweat starts trickling down their legs
and a very penetrating scent
                                              begins to cloud them
and so he
                 who spies on them hidden behind a star apple tree
stays there for a while
                                    in ecstasy and spastic
even if afterward
                            he'll go cool down
                                                          in front of the electric fan
or lying on his belly
                               on the cool tiles
he is well aware that nothing
                                              can save him from contagion
day and night
                       he thinks of nothing but lying
                                                                     at Maria's side
so as to inhale her scent
                                        between the blankets of her zeal
 
Ay the sun
the sun's sunniness
who could live without this sun? The sun
warming up the ponds of the frogs
and the coconut water
the sun drawing the lizards from their caves
sun exploding
jugs of mead over our heads
and turning distance
                                  into its magnifying glass
 
Ay the sun
the sun's scorching heat
the uttermost sun
                              is this sun
our daily sun
that which we shuffle along with lottery cards
sun feeding its own hearth
with pages of the Más antiguo Galván calendar
and frosty beer labels
The sun crawling into bed
                                          where very close together
and drowsy
                    me and my younger sister
toss in bed restlessly
                                   all night long
under the mosquito net
 
Ay the sun
that gets into bed
                             shrinks like a gnome
                                                                leaps
opens the window
                              and announces
                                                       another day of sun
 
Translated by Mónica de la Torre.
Mónica de la Torre, coeditor of the anthology Reversible Monuments: Contemporary Mexican Poetry (Cooper Canyon, 2002) is currently working on a book project with Colectiva Taquimecanógrafas, a collective of women artists and writers from Mexico City; a poetry manuscript titled Public Domain; and a volume of poetry titled Acúfenos, forthcoming from Taller Ditoria.
 —Though José Luis Rivas's (b. 1950) poetry has received wide acclaim in Mexico, this occasion marks the first time his poetry will be translated into English. He is the recipient of numerous awards, including the Premio Nacional de Poesia Aguascalientes in 1986 for his book La transparencia del deseo, the Premio Xavier Villaurrutia in 1990 for Brazos de mar and his translation of the Collected Poems of T. S. Eliot; and the 1990 CNCA/National Institute of Fine Arts/Instituto Veracruzano de Cultura for his translations in Poetas metafísicos ingleses (El Tucán de Virginia, 1993). He has also translated works by Robert Lowell and Derek Walcott. This poem appears in Raz de Marea: Obra Poética (1975-1992) (Fondo de Cultura Ecónomica, 1993).
Originally published in
Featuring interviews with Plastilina Mosh, Andy Palacio and Christopher Cozier, Pedro Reyes, Francisco Goldman, Pablo Vargas Lugo and Ruben Gallo, Carlos Brillembourg, Julieta Campos, Jose Castillo, Julieta Campos, Daniel Sada, Jose Luis Rivas, and Beto Gomez.