A Room with a View: In the Screen with Indira Allegra and Mariana Valencia
Co-presented by Museum of Arts and Design and BOMB Magazine

Discover MFA Programs in Art and Writing
Thursday, October 22, 7:30PM ET

An evening with Indira Allegra, winner of MAD's 2019 Burke Prize, and BOMB contributor and choreographer Mariana Valencia. Valencia and Allegra came across each other's work on the internet, and this was their first encounter. The audience viewed performance clips, stills, and pieces of their process throughout the conversation. Drawing inspiration from BOMB's Room with a View series of virtual talks between artists and writers, this event was co-programmed by the Museum of Arts and Design and BOMB Magazine.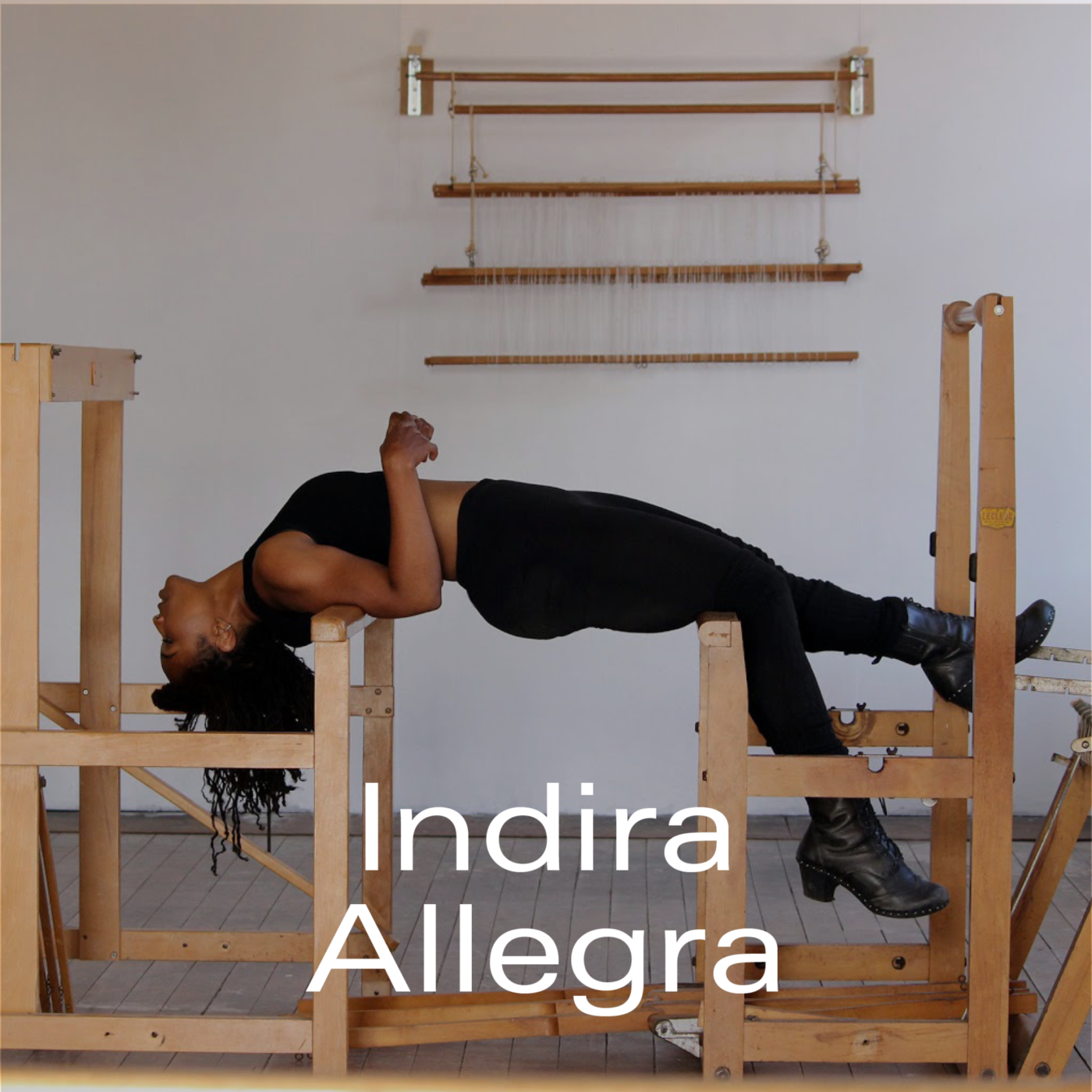 Indira Allegra's work explores memorial as a genre and a vital part of the human experience. Allegra re-imagines what a memorial can feel like and how it can function through the practices of performance, sculpture, and installation. The three practices are intertwined—with sculptures at times initiating performances, performances creating sculptures, and sculptures expanding into installation environments. Deeply informed by the ritual, relational, and performative aspects of weaving, Allegra explores the repetitive crossing of forces held under tension be they material, social, or emotional. Their work has been featured in exhibitions at the Museum of Arts and Design, the Arts Incubator in Chicago, John Michael Kohler Arts Center, the Yerba Buena Center for the Arts, the Center for Craft Creativity and Design, Mills College Art Museum, Weinberg/Newton, and the Museum of the African Diaspora, among others. Recent commissions include performances for SFMOMA, the de Young Museum, the Wattis Institute, City of Oakland, and SFJAZZ Poetry Festival. Allegra's work has been featured on BBC Radio 4, Art Journal, San Francisco Chronicle, KQED and Surface Design Magazine. They are the recipient of the Artadia Award, the Mike Kelley Artist Project Grant, the MAP Fund, a Windgate Craft Fellowship, and the Jackson Literary Award. They are the 2019/2020 Burke Prize winner, Fleishhacker Eureka Fellow, and a triennial 2019–2022 Montalvo Art Center Sally and Don Lucas Artist Fellow. Allegra teaches in the Graduate Art and Visual Culture Department at Mills College.
Mariana Valencia is a New York-based choreographer and performer. Her work has been presented by Danspace Project, American Realness, AUNTS, The Chocolate Factory Theater, Performance Space, the Portland Institute for Contemporary Art (OR), The Hirshhorn Museum and Sculpture Garden (DC), The Museum of Contemporary Art (Chicago), and internationally in England, Norway, Macedonia, and Serbia. Valencia was represented in the 2019 Whitney Biennial artist and is a Bessie Award recipient for Outstanding Breakout Choreographer (2018), a Foundation for Contemporary Arts Award to Artists grant recipient (2018), a Jerome Travel and Study Grant fellow (2014–15), and a Movement Research GPS/Global Practice Sharing artist (2016/17). She has held residencies at Chez Bushwick, New York Live Arts, ISSUE Project Room, Brooklyn Arts Exchange, Gibney Dance Center, Movement Research and at the Portland Institute for Contemporary Art (OR). In 2019, she published two books of performance texts entitled Album (Wendy's Subway) and Mariana Valencia's Bouquet (3 Hole Press).