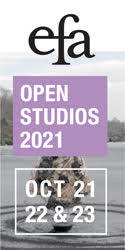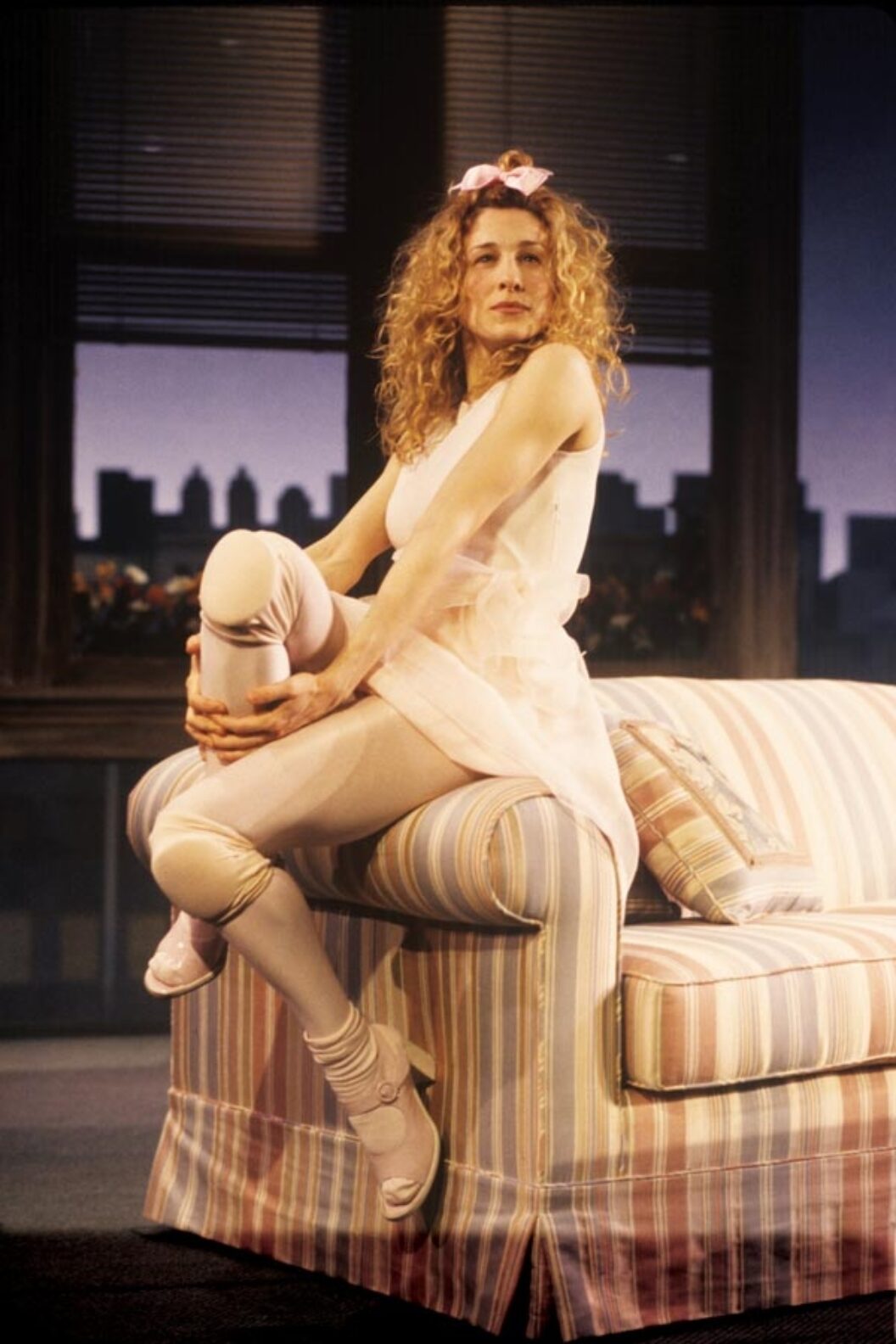 The Select Equity Group Series on Playwriting
American playwrights on the level of A. R. Gurney create a world that they mine deeper and deeper for treasures only they know are there. In the past 45 years, Gurney's many productions —The Dining Room, Love Letters, The Cocktail Hour, to name a few — have been popular, celebrated and respected as wry portraits of WASP America losing its dominance in our culture. They are that, indeed, but they are much more. While Gurney is one of our best-known and most imminent playwrights, he should also be known as our boldest and most adventurous. He does wonderfully unusual things in the theater and he has effected several quiet but important technical innovations. And the skill of his plays' execution is matched by the truly original depth of their emotional life. Delightful plays they are, witty, urbane, endlessly inventive, just plain funny, but underneath the sparkling entertainment lie modest but profound human feelings, and it's the same in his novels. No matter how dazzling the dialogue or how truthful the situations, there is an always abiding, very deep concern for his characters that is the hallmark of the very best dramatists. I can think of no other American playwright who presents to us his men and women, and ourselves, in love as gracefully and as solidly as he does, or who moves with such wisdom through the tangled maze of family conflicts. It has been my privilege as Gurney's long-time colleague to both relish and wonder at the strength of his deceptive, easy-going art. In its own particular way, his work remains in the audience's imagination, as both genial and explosive. He has changed the way we look at ourselves. His latest production, Indian Blood, opens in August at Primary Stages in New York.
Romulus Linney I call you Pete, because I have known you for almost 50 years, is that right?
A. R. Gurney Yeah, we met in the mid-'50s at Yale.
RL So I get to call you Pete. When we were just starting out and first coming into New York, Pete, I remember you saying: I really want to do this. And I felt exactly the same way. You said it was a combination of determination, ambition and knowledge of one's own potential. But at the same time there was something else to it, a respect for the theater. Can you expound on that?
ARG Two things, to begin. I grew up in Buffalo, New York, and the cultural center of the city at that time was the theater. I had two grandmothers who subscribed, and none of the other grandchildren wanted to go with them on Saturday afternoons, so I'd go. I fell in love with the whole ritual of the thing, the red curtain going up … I saw [Paul] Robeson in Othello, and Helen Hayes doing Twelfth Night. The Lunts always came through, and Katherine Cornell used to open her plays there, because she came from Buffalo. So I really wanted to get in on that act. I wasn't much of an actor—unlike you, Romulus; I knew I couldn't do that, though I tried—but I wanted to have something to do with the stage.
RL When we were at Yale together, I remember a wonderful musical comedy called Love In Buffalo. Was that your first play?
ARG Not really. I went to Williams College where Sondheim was two classes ahead of me. He set up the college musical, obviously on different terms. He threw out the male kick choruses with their hairy legs and said, Why not ask Bennington and Smith women to be in it? And why not tell our own story, rather than do some kind of parody skit? So I took that over. I couldn't sustain a full-length story, but we did have skits.
RL There was a satirical element to Love In Buffalo, and a deep affection to it. That's what anchored it. Okay, so Buffalo is done, Yale Drama School is done. You come to New York. What am I missing?
ARG Somebody saw Love In Buffalo and said, "We're doing Tom Sawyer out at the Kansas City Starlight Theater; would you like to do the book?" So I did that, but when I graduated, I thought, I've told the world everything I had to say. That's it. I had had a great time, but I didn't feel like doing any more writing.
RL No kidding.
ARG So I went up to Boston, where there was a teaching job available at a boy's prep school. Molly was having the first of our four children. I taught Latin and history and English and coached the lower football team for two years. The worst two years of my life! But then a friend of mine said there had been a lot of guys fired at MIT in the humanities department, so I should apply there. I said, "I don't have my Ph.D." They said, "That's all right, it's just temporary." So I got the job, and got to where I loved teaching. But when I saw you in New York and said, "I really want this," I was beginning to realize that teaching was not what I wanted to do for the rest of my life. By then we had four children, I had to earn money for them, but I was desperate to write my way out of that situation and get to New York.
RL So then you start getting produced in New York.
ARG Yeah, I said to myself, my only salvation is to get an occasional play done, to get it published, through The Dramatists Play Service or Samuel French. So slowly I managed to get plays published and done. Finally we came down here in 1982 just for a sabbatical with The Dining Room under my arm.
RL The Dining Room was not the first of your plays done in New York?
ARG The first two were small casts, no critics, so I don't know if they count. I'd had another play, which had won a contest, called The David Show, which opened in New York in '69. That was absolutely killed by Clive Barnes; it's a famous review! (laughter) He said, "Gurney writes like a caterpillar with gloves on." Holland Taylor was in it, and he said, "I think only tunnels should be called Holland."
RL People don't know what we go through.
ARG The pain! I mean, that Barnes review, I went back and read it and was violently sick to my stomach! (laughter) We got back to Boston the following morning and all I wanted to do was go to bed. The kids said, "What's wrong with daddy?" He had been killed, that's what.
RL The mighty tree has fallen! (laughter)
ARG Well, a little sapling trying to grow was chopped down.
RL The Dining Room brought with it some quiet but important technical innovations. It has 57 characters that span generations, and the scenes take place in various dining rooms across time, but the play itself is performed in one set with six actors. I saw a preview of it, in a little bitty theater upstairs at Playwrights Horizons.
ARG I think there were 60 seats.
RL The audience was as big as the stage. And nine-tenths of the stage was taken up with this table. (laughter) I sat down and thought, What the hell is Pete doing? Where are the actors going to be? Technically we were all having problems because we couldn't write plays with large casts anymore. And you were the first to solve that, to invent something where you could have multiple casting without someone walking off and putting on a wig and coming back on as somebody else. Where it's organic and integral to the production.
ARG I'm really touched you noticed that, because I was one of the first to ask actors to play a number of parts without leaning on props and costumes. Before André Bishop decided to do The Dining Room, we were having lunch and he said, "That scene where there are a lot of little children, do you want me to hire six or seven children? That's bad enough but their mothers are going to be there!" (laughter) I said, "No, the actors can do that!" He said, "You think that mature American actors can play eight-year-old kids?" I said, "I know they can!"
RL It's an absolutely enchanting play and became a great success. I suppose it's the play everyone has done the most.
ARG I'd say that's Love Letters, because it's easy to do. And maybe Sylvia now.
RL There's a play that I remember seeing at the Actor's Studio. I felt that it was the best play I had ever seen that went at falling in love in another way.
ARG Sweet Sue. We had a terrific cast with Mary Tyler Moore and Lynn Redgrave. But it was killed by the critics! We ran for six months on Mary Tyler Moore's name.
RL I saw the Broadway show, too. I'm a little dim on exactly how it—
ARG I tell the same story twice. A mother falls in love with her son's best friend. As I was telling this story, I thought, let's do it twice and have two different actors playing the leads and see what different dimensions they can bring to it. I didn't want them to become simply the ego and the superego or something. I just wanted to see if we could do a sketch, and then from another angle sketch the same subject.
RL It had such a tremendous impact. Because when you're in love, you're not just one person, you're several people.
ARG That's right. Particularly if it's a dangerous love like that.
RL That's two really quite marvelous technical changes that you made. Then there's Sylvia. One of the three characters in Sylvia is a dog—a dog, originally played by Sarah Jessica Parker—that can understand and converse with the two human characters, but a dog nonetheless.
ARG That play kicked around for about a year and half, because the people we showed it to said, "Pete, you can't ask a woman to play a dog!" (laughter) "Every feminist in the country's going to be after you!" Then the play got to Lynne Meadow and she said, "I have no problem with this. It's a good part for Sarah Jessica Parker." And she was spectacular!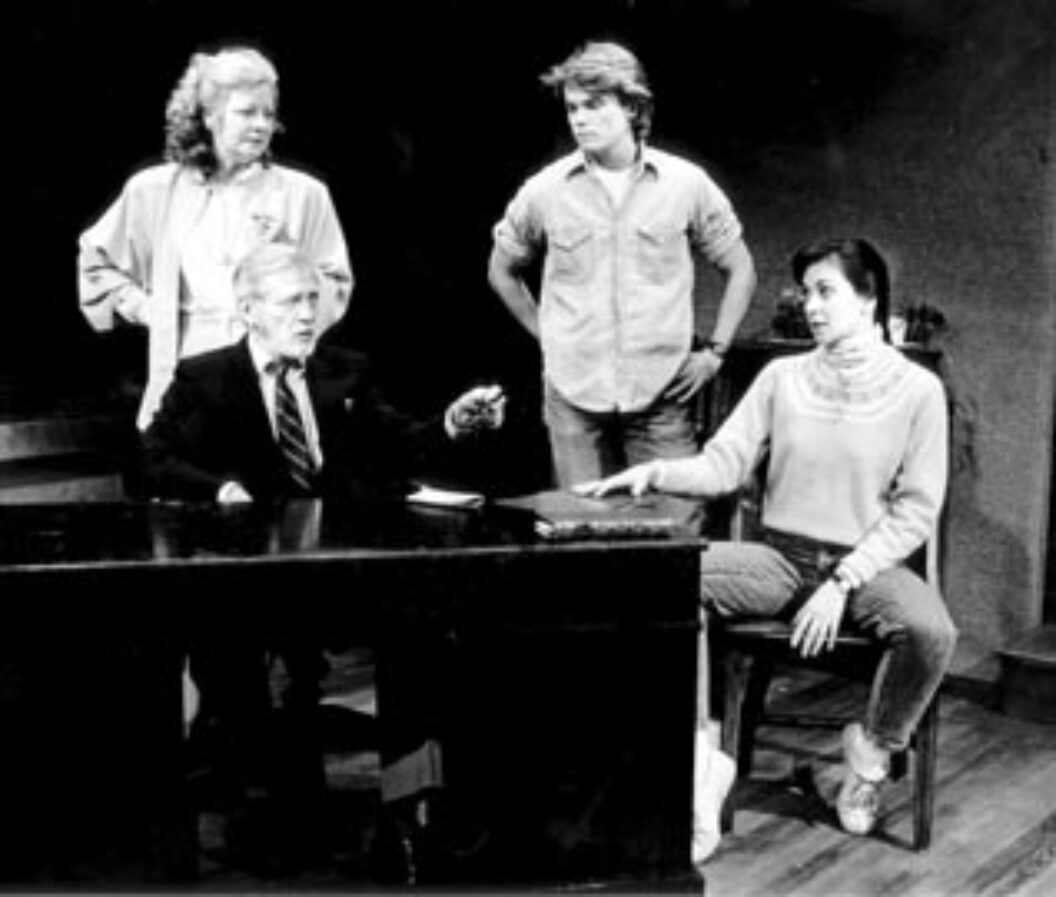 RL Another daring play of yours is Another Antigone. I thought that was a very challenging play.
ARG Thank you.
RL And it takes a lot of guts to write a character like that—it's like writing a play about Hamlet.
ARG Hamlet is so much its own thing, but there's more of a tradition of people fooling around with Antigone. I played with the tradition. Another Antigone is about a young woman who tries to write a modern play about Antigone. She gets into trouble with her teacher, who becomes the Creon figure. The play is a little involuted, but what saved it—and it wasn't totally saved, it didn't get terribly good reviews—was George Grizzard's performance. He was absolutely first rate.
RL What I noticed in that play is something that runs through all your work: the theater is not really a moral place. It's not immoral; it's amoral. And the best playwrights balance their characters. In the same way that there's a lot to like about Iago. If you're writing a serious play, as in life where people have all sorts of problems but are still very likable and very charming, people can have really rotten things about them. I thought you handled that very well. As I remember, the young woman did have a lot of chutzpah—
ARG And she was Jewish.
RL Which you got some flak for.
ARG I sure did.
RL Again, I think it bears out my thesis that in the guise of a playwright going along well-worn lines, in fact you are doing very different, very bold things. Things where people who know and love and understand the theater sit up and say, Hey, good God, look what he's doing! I went to see Later Life, which I saw was a Henry James story.
ARG I was very careful to say that it was based on a work by Henry James but I didn't say which one, and they nailed me for it. I did another play called The Golden Age, a straight-on treatment of The Aspern Papers. We had a first-rate cast and it came into New York after a nice run at the Kennedy Center with Irene Worth, Jeff Daniels and Stockard Channing. We opened two days after Glengarry Glen Ross, and my chatter couldn't compete with Mamet's tough dialogue. The critics killed us! And of course they all said how great The Aspern Papers was and how lousy my play was.
RL I've read a lot of James, and I love him deeply.
ARG So do I.
RL And I like Later Life very much because it was James-y. It had all the very special perceptions quietly made that were stronger than if people were screaming and yelling.
ARG You need really good actors to do it; there's a party just offstage, and these characters keep coming on, but they're all played by just two actors, Carole Shelley and Antony Heald. My theory there was here's a man who is stuck in one role in his life, and I wanted to demonstrate the fluidity and possibilities of human change and versatility by the very fact that these actors were playing so many different types of people.
RL See, you do very bold things. People do Henry James movies but they don't try to tackle that part of a man's character that is immobilizing him.
Okay, so we go along and here comes a great success of yours that floors everybody. The Cocktail Hour is sort of a play within a play. It envelops the family it portrays, and its manuscript is set on the coffee table for the production's duration, discussed and excoriated (and for the most part unread) by its characters. How did that play come about?
ARG That's probably the most autobiographical thing I've ever written. My father had died by then, and I felt free to write about him. I've got one coming up that is sort of autobiographical too, but The Cocktail Hour echoes the shape and form and look of those plays by S. N. Behrman and other playwrights in the '30s—the kind of plays my parents used to love to go to.
RL But the language in those plays was not as razor sharp. The Cocktail Hour had some very sharp language in it.
ARG You mean critical?
RL They were going at each other. All very genteel, but very rough stuff was going on in that play.
ARG You're right. I liked that play very much, though I don't think it was anything new in the theater. In fact, it's kind of retro in its shape. But I purposely wanted that.
RL Sylvia came later.
ARG Sylvia, yes. And a couple of others, Far East, Big Bill. They're a little after Sylvia.
RL There's a shift, isn't there?
ARG Well, I wanted to move away from stuff so close to home. I got interested in space, and interesting places a play might take place. In Far East, we had wonderful sets by Tom Lynch, all these screens sliding in and out at Lincoln Center. With Big Bill the space was an abstracted tennis court, and the people who moved the set around were the ball boys, the servants of this champion tennis player. Neither one of those plays—I was going to say that neither one of them was written from my gut, but that's not true. Far East certainly was, but Big Bill not so much; it was about sublimation, really. About a great champion who, when he gets too old to win, allows his feelings to come out and makes passes at boys.
RL Yeah, because he was gay. Fantastic character.
ARG There was another play called The Fourth Wall around that time. It was very political, about George Bush One. (laughter) And we revived it when George Bush Two came in. We did it at Primary Stages, with Charlie Kimbrough and Sandy Duncan and a very good cast. And that has done quite well because of its political content. And that got me interested in speaking about the American political system.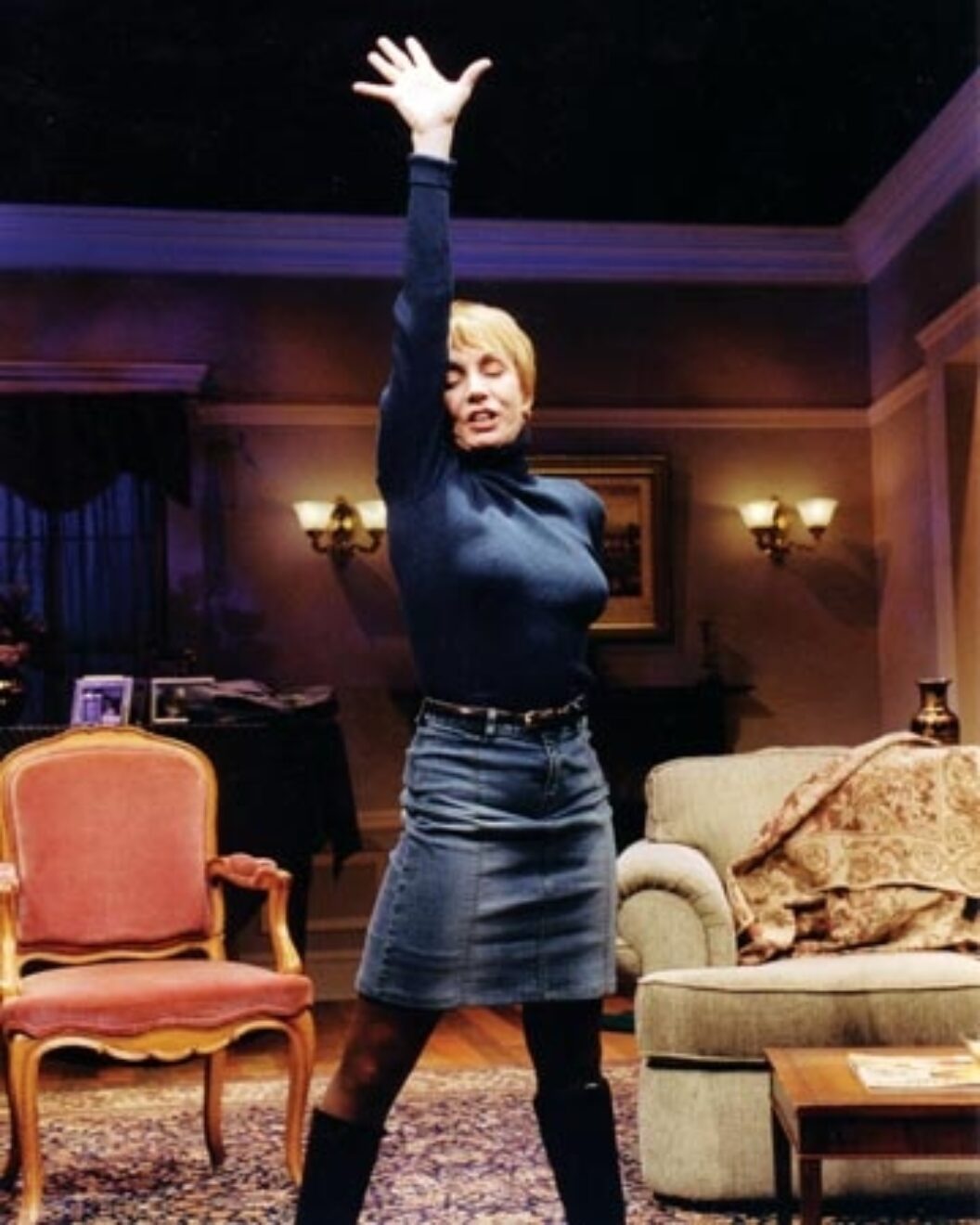 RL While most of us go around with wild-eyed stares and go through terrible emotional ups and downs in our lives, you and your wife, Molly, seem to have steered a steady course over a long time. You have four children and I guess grandchildren now—
ARG Eight! (laughter)
RL How do you deal with such a tremendously emotionally draining and upsetting thing as the theater, and at the same time keep your family life as steady as it obviously has been?
ARG We've had our ups and downs. But Molly has a career of her own; she's a public health nutritionist. So when I would go off to New York and leave her with these four kids and dogs and cats, I'd pay for it when I came back (laughter). Because she has strings to her own bow, she's been tolerant of my excursions, and it has worked out.
RL The author's note about Love Letters states: "This is a play, or rather a sort of play, which needs no theater, no lengthy rehearsal, no special set, no memorization of lines, and no commitment from its two actors beyond the night of performance." Two actors sit at a table and read aloud a lifetime of letters from one to the other.
ARG I was thinking, Hell, I've had enough of the theater for a while. I'm going to write an epistolary novel. So that's what I wrote. I sent it to The New Yorker. They sent it right back and said, "We don't publish plays." Then Gil Parker, my agent, God love him, said, "Maybe it is a play." And I said, "Well, I'm supposed to give a talk at the Public Library so I'll say I'm going to read a play." The library balked at this, but I wanted to try it out. So I called Holland Taylor, who's been in a lot of my plays; she said, "I'll fly right in." So we did it at the library. We started at four, and I put in an arbitrary intermission at five, saying, "Well, I'm sure a lot of you have to go," and nobody wanted to leave! So I figured we had something. Then I gave it to John Tillinger, at the Long Wharf in New Haven. It seemed to work there, and we had The Cocktail Hour playing in New York at the Promenade Theatre, so I told the producers of The Cocktail Hour, "Look, you're paying for this theater, how about on Monday night putting in Love Letters?" Which they did, to some success.
RL Do you have influences? Who, when you started writing, did you really love?
ARG When I was taking myself more seriously as a playwright, you mean? (laughter) I've always liked Thornton Wilder. He doesn't always have the strongest action, but I love his recognition of the artificiality of the theater and his embrace of that very fact. I love Jean Anouilh, he is a wonderful entertainer, and he tells old stories in new ways. I always have liked Ibsen, simply because his plays are so well put together. Not one line in a good Ibsen play doesn't in some way forward the action.
RL Which is the hardest thing to learn.
ARG Exactly. And you really can only learn it by having your plays done. And learning how to cut. I think learning how to cut is the heart of the matter.
RL First you're afraid that your whole play is going to disappear. But in fact, cutting is a kind of writing. Because when you get all that shrubbery out of the way, things pop up—
ARG They stand out, exactly.
RL A colleague said a wonderful thing about that, he said if you're going to write a play, you should bear two things in mind: one, stick to the point, and two, cut when you can.
(laughter) Okay, last question. We all know that we depend on certain colleagues that come around in our lives. We find actors that can do exactly what it is we want without much discussion. Mine is an actor named Scott Sallers, who plays all my Appalachian characters just down to the ground, just wonderful. He's a dear friend now and I would use him in absolutely anything. He's also a classically trained actor. But for you?
ARG Holland Taylor, for one. Swoosie Kurtz, Nancy Marchand. On the male side, probably Jack Gilpin. But there are so many.
RL Jack did a play of mine, wonderful actor.
ARG He's in this one coming up.
RL Is he? Good, good.
ARG Charlie Kimbrough has been in three or four. Remak Ramsay, George Grizzard, Sigourney Weaver. There are so many. When I'm writing I begin to think about them saying the lines.
RL Anything that you would like to add to this?
ARG No, I think you've pretty well probed my soul. (laughter)
Romulus Linney is the author of three novels, many stories and 40 plays, produced throughout the United States and abroad. He is a member of the American Academy of Arts and Letters, which has given him awards in Literature and in Drama.
Originally published in
Featuring interviews with Bernard Piffaretti, Liz Larner, Tony Oursler, Kimiko Hahn, Mei-Mei Berssenbrugge, Park Chanwook, Anthony Coleman, Jesper Just, A.R. Gurney, William Forsythe.