A Life Intrinsic to the Work: RAPHAEL MONTAÑEZ ORTIZ Reviewed by Jacob Korczynski
An overdue publication dedicated to the practice of the interdisciplinary artist, educator, and founder of El Museo del Barrio.

Discover MFA Programs in Art and Writing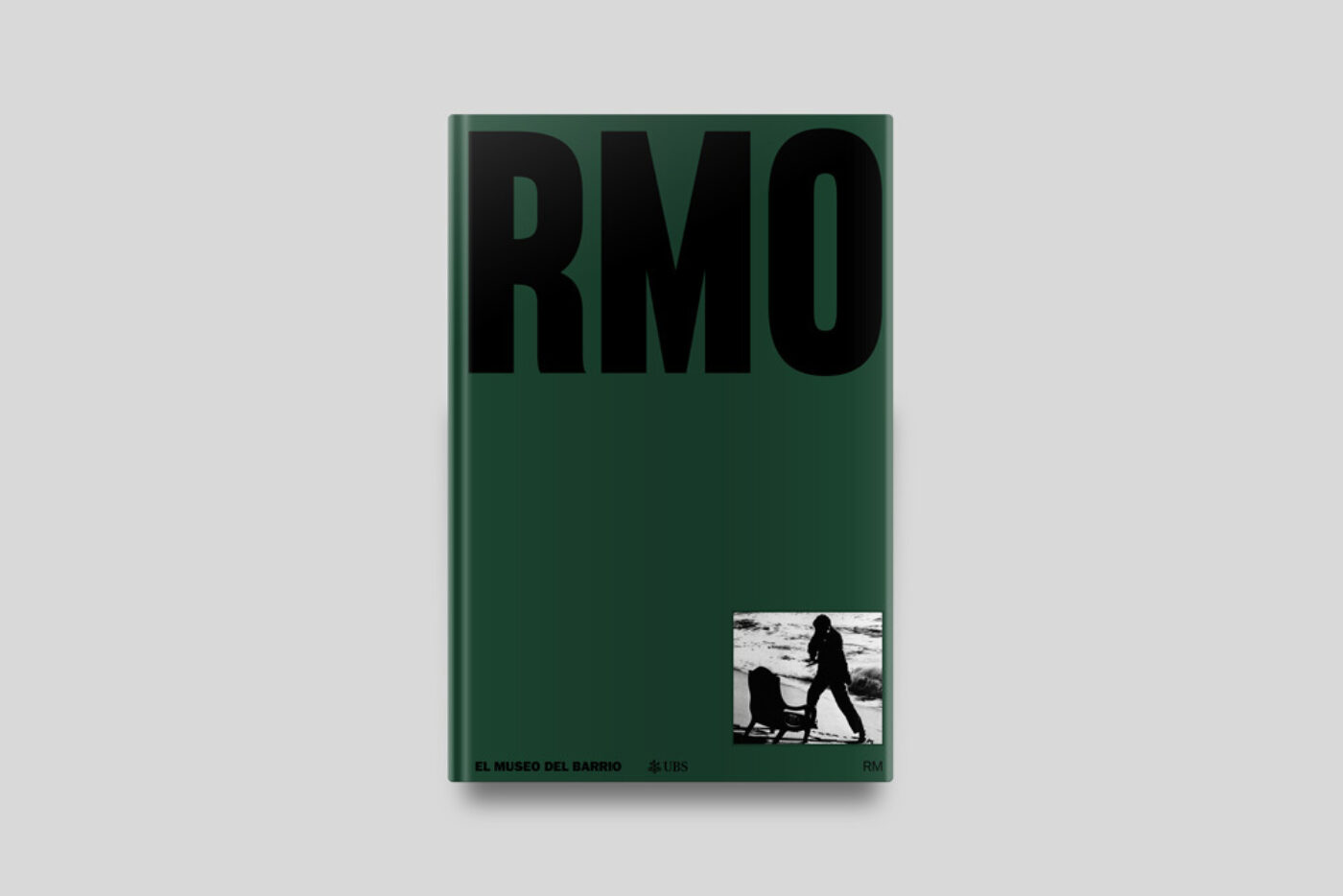 This monograph, the first to focus on the practice of Raphael Montañez Ortiz, is most powerful when taken as a series of segments, an apt gesture given the clefts in images, objects, and institutions left by his work. In this sense, Javier Rivero Ramos's editorial approach is particularly astute as the artworks and ephemera produced by Montañez Ortiz are never limited to a retrospective reception. This is achieved throughout the book by an emphasis on primary documents. The selection from Montañez Ortiz's expansive archive engages the textual as much as the visual, with the amount of space allocated to the artist's own writing approaching the number of pages occupied by the commissioned texts by Kevin Hatch and Chon A. Noriega and the multipart interview with artist Pedro Reyes.
For an artist whose attraction to, and assault upon, the objects that we encounter and accumulate in everyday life is intrinsic to his work, it is essential that the form of this book absorbs and extends his practice. The perceptive design by Maricris Herrera and Emilio Pérez of Estudio Herrera allows for distinct examples of material to be encountered even as they are integrated into historical clusters that bring together multiple sources. One insightful sequence is found early in the book. First, a double-page spread presents four black-and-white images of the artist's Archaeological Finds series (1960s) of destroyed objects from his own home in Brooklyn, including a sofa, chairs, and mattress, installed in situ. This is followed by a second spread of four different works from that same series also produced in the early to mid-1960s, but this time their unruly forms are strikingly presented in full color, isolated against the blank page that frames each of them. This simple yet precise juxtaposition acknowledges the event of their exhibition histories while also providing a view onto them as singular works.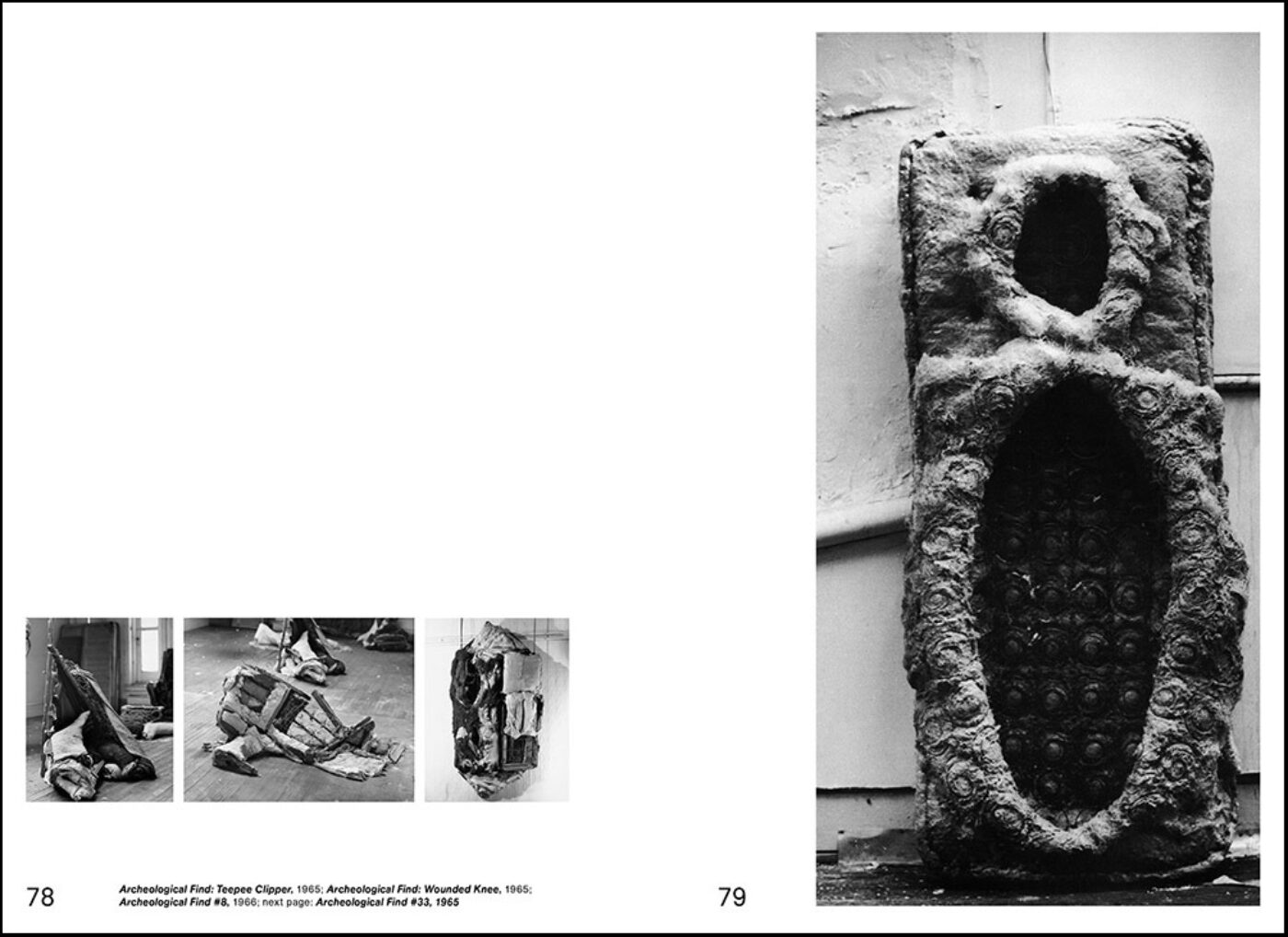 Even when the designers are grappling with how to present some of Montañez Ortiz's most iconic works, new perspectives emerge. Take, for example, his destroyed cinema work Cowboy and Indian Film (1957–58), an assemblage of black-and-white 16mm sound film. As described in the monograph's index to the artist's works and documentation, it consists of: "Randomly spliced pieces of Anthony Mann's Winchester '73, which the artist had chopped with an axe and ritually cleansed by shaking pieces inside a medicine bag while he sang Yaqui healing chants." In his anti-colonial exploration of one facet of his Latinx identity that includes Puerto Rican, Spanish, Portuguese, and Irish heritage alongside his Indigenous Yaqui ancestry, Montañez Ortiz made more than seven hundred cuts into the found footage that runs just over two minutes. While some of the frames could remain imperceptible to the eye and ear during projection, their fragile objecthood and the artist's process is laid bare in unfurling horizontally across facing pages.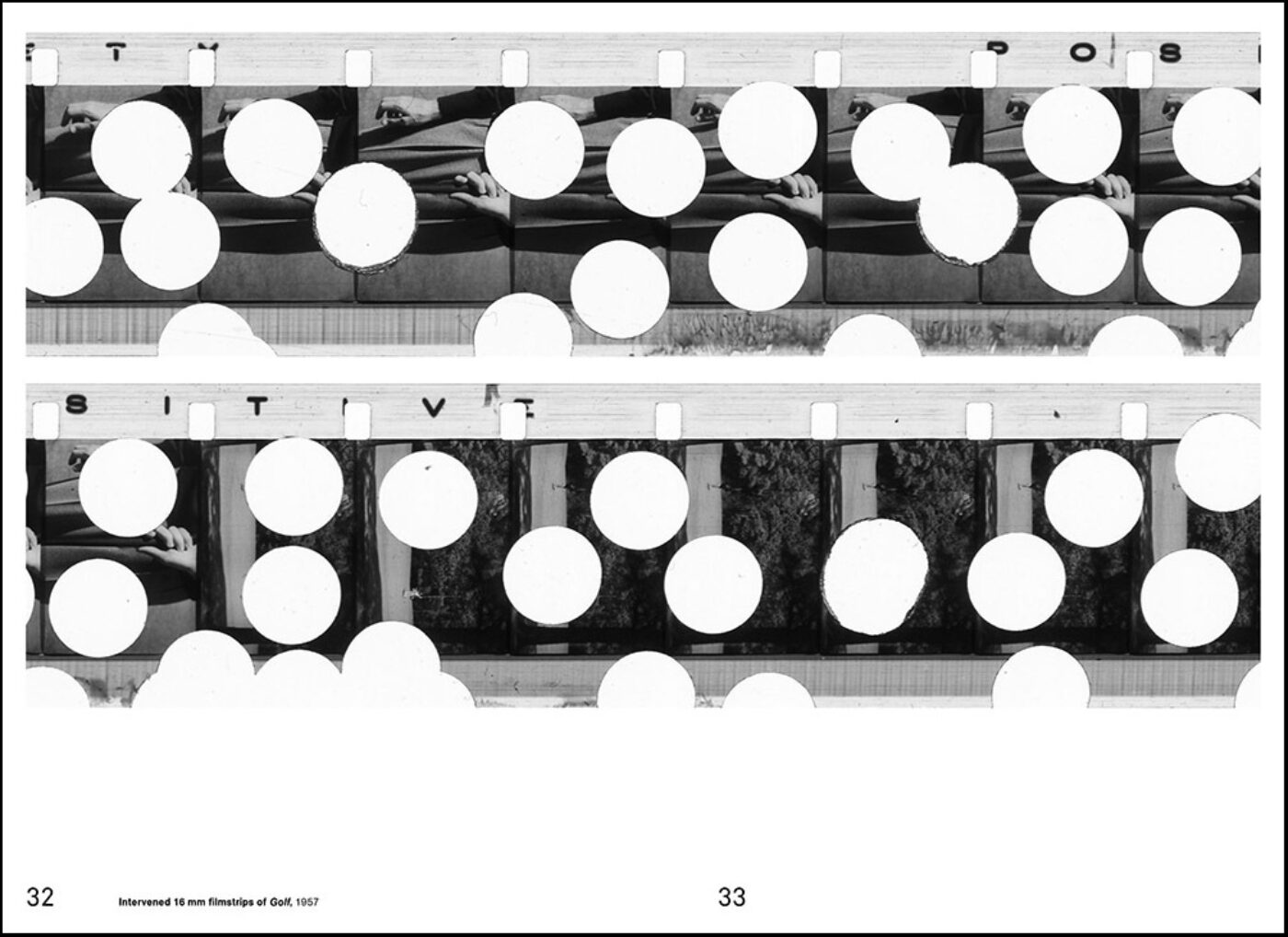 Montañez Ortiz's film and video work, his participation in the Destruction in Art Symposium in London in 1966, and his founding of El Museo del Barrio remain the most recognized aspects of his practice. Each are referred to during the interview with Reyes and in the texts by Noriega and Hatch. Split into three sections situated at the beginning, middle, and end of the book, the interview extends Montañez Ortiz's longstanding intergenerational dialogues with fellow artists that can be traced back to the support he received early on in his practice from Berlin Dada artists Richard Huelsenbeck and Lil Picard around the time of writing Destructivism: A Manifesto (1962). As made evident in the title of Noriega's "Seventeen Propositions About Raphael Montañez Ortiz," the leading authority on the artist's work offers the monograph's most comprehensive overview while simultaneously refusing to allow a single perspective to take hold.
It is a testament to the ruptures within Montañez Ortiz's practice that some longstanding facets of his practice such as his Physio-Psycho-Alchemy performances closely connected with his 1982 PhD dissertation at Columbia University or his decades-long role as mentor and pedagogue at Rutgers University's Mason Gross School of the Arts remain largely untouched and therefore ripe for further exploration. Unlike the other two contributions, an academic detachment permeates Hatch's "Raphael Montañez Ortiz: Media Magus." References to Caspar David Friedrich, Michelangelo Antonioni, and Bruce Conner pull the reader away from the intricate web of references that comprise Montañez Ortiz's ongoing history and limit the additional insight that introducing more of his work would bring.

In a remarkable document that outlines the projected goals of El Museo del Barrio written during its founding year in 1969, Montañez Ortiz boldly proclaims: "No esthetic criteria from the outside can define our culture." An artist who has worked intensively between artistic theory and practice to establish an evolving vocabulary, Montañez Ortiz's cumulative work at the age of eighty-six expands beyond what even a monograph of this scope could possibly hold. Tear it up and search again.
RAPHAEL MONTAÑEZ ORTIZ is available for purchase here.
Jacob Korczynski is an independent curator and the editor of Nour Bishouty's 1–130 (Art Metropole & Motto Books).