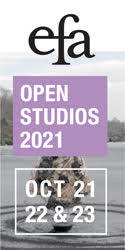 When I used to go to Berlin before Hitler came to power, my friend Hans Siemsen, a German writer now but rarely read or remembered, always guided me in my choices of readings in contemporary German literature. A couple of years after the first publication, in 1930, of the first volume of Robert Musil's Der Mann ohne Eigenschaften, Siemsen already advised me to read it. In 1933, when I was translating into French, for publication in the first issue of Mesures, a few of the poems of Gerard Manley Hopkins, Gide and the editors of Mesures, Jean Paulhan and Bernard Groethuysen, suggested that I bring to their attention the work of any other foreign writer whom I might consider worthy of being published in translation in a later issue of their new literary quarterly. I thus submitted to them the first volume of Musil's unfinished masterpiece. Being German by birth, Groethuysen read it without difficulty and appeared to approve my suggestion, but a second editorial opinion was necessary and, as Paulhan knew no German, the book was passed on to Gide, who always claimed, from his distant Wagnerian youth, a certain proficiency in the language of Goethe and Nietzsche. As was to be expected, a delay of several weeks ensued before Gide expressed his opinion.
The great man then made, in the case of Musil, exactly the same error of judgement and taste as he had already made, some two decades earlier, when he rejected, as one of the editors of La Nouvelle Revue Française, the first volume of Proust's masterpiece, which its author had first submitted there before later publishing it at his own expense with the rival firm of Bernard Grasset.
Before submitting my copy of Musil's book to the editors of Mesures, I had taken the precaution of writing to its German publisher in Hamburg to make sure that the French translation rights were available. My enquiry must have been transmitted from Hamburg to Vienna, where Musil was now living as a refugee from Nazi Germany, where he had long resided in Berlin. Over a year later, in the latter part of June 1935, Musil suddenly contacted me in Paris, where he had just arrived as the Austrian delegate to the International Congress of Writers in the Defense of Culture, which was meeting on the Left Bank, in the Palais de la Mutualité, from June 21st to June 25th.
Only at most to a few of the other German—speaking participants in this Congress was Musil at all known by name. Through me, he was also known in Paris, of course, to Paulhan, Groethuysen, and Gide. Perhaps as a consequence of his fiasco in the case of Proust, the latter generally made a practice of avoiding being very communicative about the reasons for his unfavorable editorial decisions and, although he attended the Congress which, if I remember right, Paulhan and Groethuysen were not attending, he behaved there as if he had never heard of Musil.
The Congress itself was like a very noisy and absurd parody of Musil's description of the "parallel action" in the first part of Der Mann ohne Eigenschaften and, in this respect, like a real-life parody of a literary parody of a real-life action. Many of the speeches delivered there, even by very eminent writers, would read today like purely rhetorical nonsense. André Malraux, for instance, was still a Communist and never missed an opportunity of taking the floor to proclaim his opinions of the day with all the vehemence and virtuosity with which he also attacked them some years later. When I reviewed one of his novels a year or so later in The Spectator, I may well have been the first critic to point out that his peculiarly authoritarian temperament could lend itself as readily to Fascism as to the Communism that he professed for the time being.
Other speakers, such as E. M. Forster, made a more timid appearance at the Congress. Forster spoke like a refined Edwardian spinster who might have wandered by mistake into a wild gathering of Russian Nihilist maenads of the good old days of Joseph Conrad's Under Western Eyes and The Secret Agent. The more violently voluble the speakers, the more enthusiastic the applause that followed their speech, even if it was quite incomprehensible. The audience thus appeared to be as much impressed by the platitudes delivered with profound conviction by the translators of hirsute and unknown speakers who were introduced to us, if I remember right, as "the greatest poet of Tadjikistan" or "the greatest novelist of the Buriat Mongol Republic" as by the more complex declarations of Malraux, Louis Aragon or Jean-Richard Bloch.
In such a motley gathering of representatives of oddly assorted languages and literature, as scrupulously neat and healthy-looking a man as Musil attracted at first but little attention. He dressed and behaved like a high-ranking civil servant, an army officer in civilian clothes or a successful engineer who, every day before breakfast, goes through his half-hour of the same strenuous gymnastics as Ulrich, the central character of his novel. When at last his turn came to speak, he nevertheless caused a sensation, even antagonizing a majority of his listeners. I'm still surprised that nobody hissed him.
Musil began by asking, almost innocently, how and against whom culture had to be defended, and he went on to argue that everybody now felt somehow threatened and had recourse to all available means of self-defense, including culture, so that one's opponents could also claim, as indeed the Fascists did too, to be defending culture. But culture isn't more closely bound to any particular form of government, so that all forms of government can either promote or repress it, and our rejection of such more authoritarian forms of government as Bolshevism or Fascism is partly due to our being accustomed to parliamentary democracy, to which we tend to become attached as to a conveniently comfortable but perhaps slightly threadbare old suit. Democracies grant culture more freedom—perhaps, though Musil refrained from stating this, because they attach so little importance to it—, but they also grant as much freedom to its enemies as well as to their own enemies. And Musil concluded his argument by stressing that artists and writers need, above all, to defend their own integrity and freedom of opinion without expecting any assistance from the State, which, whatever its political form, has recourse to culture only as a weapon that it uses indiscriminately to achieve its own mysterious ends.
Now published in the German edition of Musil's miscellaneous writings, the full text of this speech remains, of all those delivered in 1935 in Paris at this Congress, one of the very few, if not the only one, that can still be read as a remarkably pertinent piece of writing. Delivered as a speech at this Congress that was sponsored mainly by Communists and before an audience that was composed to a great extent of Communists and Fellow-travelers, it provoked, however, what are often politely described as "mixed reactions," especially as Musil was still unknown as a writer to nearly all his listeners and represented at best but a small group of Austrian writers.
Yet it required, on his part, some courage to come to Paris and be so outspoken. After having resided for many years in Berlin, he had but recently fled back to Vienna, before the Nazis found time to molest him for expressing, as he always did, his own very independent views on any subject. Now he had not hesitated to risk antagonizing his own Austrian government, which still feared to adopt too overtly firm a stand against the Nazi threat of an almost inevitable Anschluss.
Musil belonged, with E. M. Forster and four or five others, to the very small group of truly great and liberal-minded writers who attended this Congress. But his very appearance and manner, like those of Förster too, were too respectably middle-class to inspire much enthusiasm in an audience that had come there in the hope of witnessing some Proletkultapocalypse or Walpurgisnacht. Some of Musil's listeners may even have wondered why this bank director, civil servant, retired army officer or engineer had felt the need to air such views at an International Congress of Writers for the Defense of Culture.
Before the end of the Congress, I undertook a last desperate attempt to convince Gide that Musil should be translated into French, and I was the only one to witness their brief meeting that I managed with some difficulty to organize. Gide was ill at ease, perhaps because his spoken German belied his reputation as a linguist and connoisseur of the writings of Goethe and Nietzsche, perhaps too because he feared that I might already have informed Musil of his rejection of my proposal that an extract from Der Mann ohne Eigenschaften be translated into French for publication in Mesures. Throughout their exchange of ideas, Musil remained affable, even when Gide's remarks proved to be pious platitudes.
Gide tried to question Musil on the resistance that the Austrian Socialists might be expected to oppose to a Nazi takeover of their fatherland. Musil harbored few illusions about the political future of Austria, and his apparent pessimism seemed to shock Gide, who withdrew into a series of commonplaces about Mozart, Rilke, and the Rosenkavalier as examples of Austria's awareness of its European cultural heritage, as opposed to Wagner and Nietzsche, as examples of Germany's hankering after its own barbaric past. Musil, of course, refrained politely from expressing his contempt for such nonsense, and the meetings of the two great writers ended abruptly in an embarrassed silence.
Originally published in
Roy Lichtenstein, Jackie Winsor, art by Sarah Charlesworth, Francesco Clemente, and more.