The Catalan author of The No World Concerto talks about his early collaborations with Roberto Bolaño and the slew of novels that followed a lengthy hiatus from writing.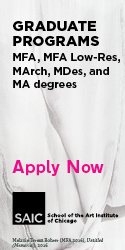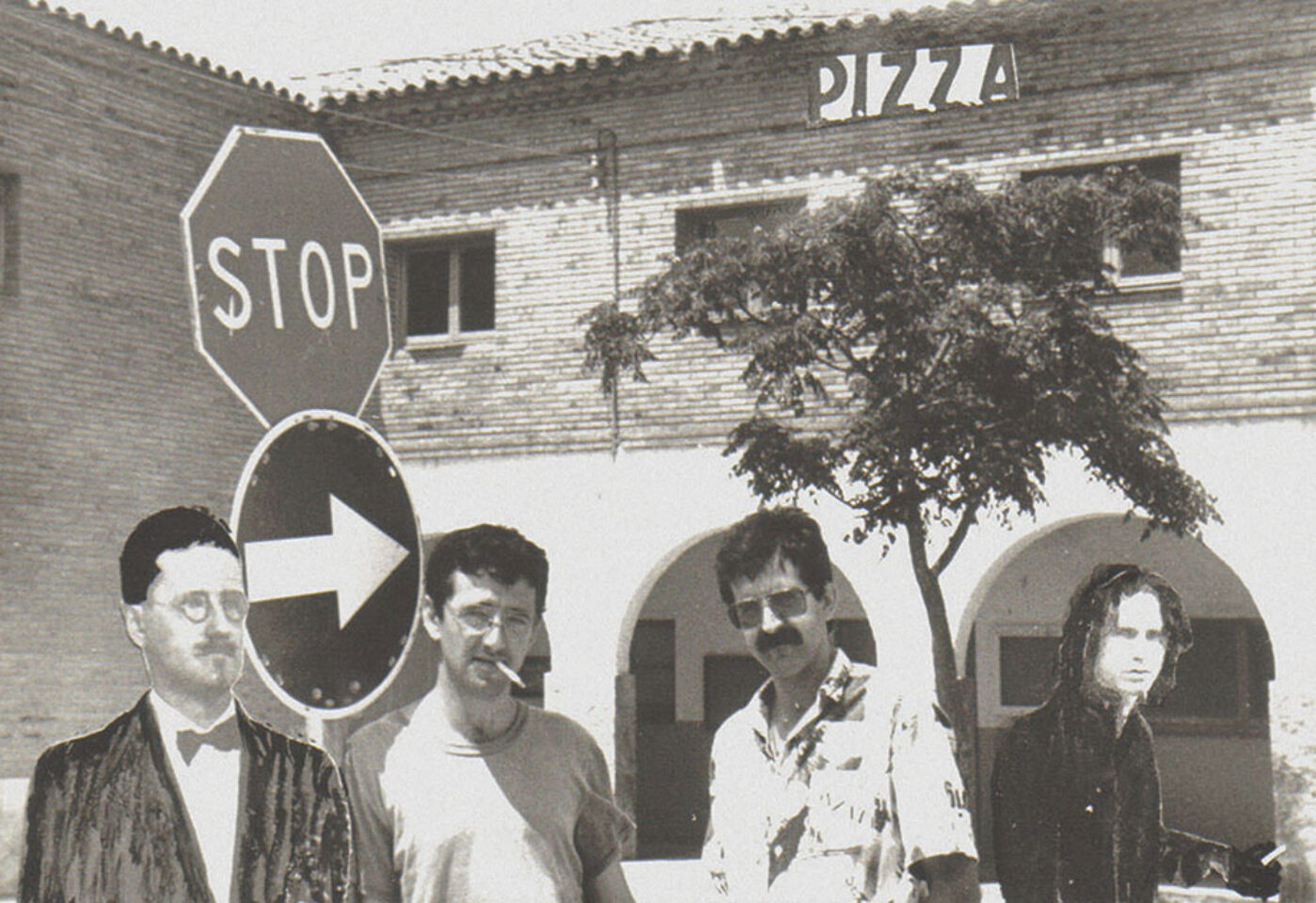 I met A.G. Porta at the Centre de Cultura Contemporània de Barcelona, where Roberto Bolaño's archive was exhibited in March, 2013. I'd been working sporadically on a Bolaño-related book since my arrival in Barcelona in 2010 and was delighted to have the opportunity to talk to him about his collaborative works and lengthy friendship with the Chilean writer. Unlike many acquaintances and latter-day associates of Bolaño, the elusive Antoni Garcia Porta has rarely spoken in public about his close friend.
At the time, I was reading their co-written novel, Consejos de un discípulo de Morrison a un fanático de Joyce (Tips from a disciple of Morrison to a fan of Joyce) and must admit the first thing I asked him was the predictable "Who was the disciple and who was the fan?" He was kind enough not to groan and in his typically deadpan way said they weren't mutually exclusive, though he was the one who'd read and re-read James Joyce and Bolaño definitely played better air guitar.
When we visited the exhibit, he led me directly to the displays containing Bolaño's notebooks and pointed out the handwritten pages of short stories they'd worked on together decades earlier. Also on display were his letters with commentaries on their co-written works including the short story "Diario de Bar" (Bar Diary), which I later translated and appears in this issue of BOMB. Afterward, he mentioned that one of his own novels, The No World Concerto, was about to be published in English.
I read it and was captivated by this novel's extraordinary complexity and imaginative scope. It was hard to believe such a writer had experienced a Bartleby moment, or decade actually, during which he decided he would prefer not to write. When this period ended in 1994, a stream of work poured forth, replete with revolving characters, concentric universes, literary appropriations, word games—all with more than a slight tilt to reality. I got in touch again, this time to ask if I could interview him about his own work.
Porta was born in Barcelona and still resides there except for lengthy visits to Céret in the French Pyrenees, where he likes to write. His professorial demeanor and quiet, composed manner belie a wicked sense of humor and a wild imagination that delights in challenging our preconceived conceptions of reality.
Our conversation took place in the bookish café Silenus in the Raval, the only café in the center of Barcelona quiet enough to make a reliable recording. He'd brought some of his earliest work with him—assembled poems called "Readymades"—and news of his latest project: an exercise in the absurd, a novel in dialogue on the work and traits of fellow Catalan writer Enrique Vila-Matas. We talked about the writing of The No World Concerto and some of his other books, Singapur (Singapore), El peso del aire (The weight of air), and the highly acclaimed Braudel por Braudel (Braudel by Braudel). When reviewing it, Bolaño described Porta's prose as being as "lucid as a Hockney painting."
— Margaret Hooks
Margaret Hooks Your novel The No World Concerto was the first of your books to be translated into English. It's very experimental, as is most of your writing, and you take the reader on quite a voyage in your exploration of the outer banks of fiction and language itself. Tell me about the writing of it.
A.G. Porta It was the first thing I started work on after I'd given up writing for around ten years, and it took me just about another ten years to actually finish it. I wrote three other novels in the interim—Braudel por Braudel, El peso del aire, and Singapur—but I kept going back to that one. It was a kind of workshop for me, the place I went to in order to keep learning the craft. At times I thought it was inert, totally dead, then I'd revive it again. In fact, it didn't really come together until I decided to change the profession of the main character and make him a screenwriter. That allowed me to play with reality—in terms of who was writing what—in a way that the earlier protagonist, a musician, didn't.
MH You made that change when you submitted the novel for the prestigious Café Gijón Prize, right?
AGP That's right. I also changed the title later, after I was awarded the prize. It was originally Cazadores de no mundos (Seekers of no worlds).
MH There's a lot of shifting between different realities. The protagonists are intensely occupied or preoccupied with writing, and they appear to inhabit separate worlds. Since both are creating works of fiction in which each is a possible character, it's sometimes difficult to decipher who is actually writing what or whom. It also includes a neat noir twist, but essentially it's a novel about writing and writers pushing the boundaries of fiction by creating fictions within fictions. There's talk of creating "a novel that writes itself as it's being read," and the reader becomes involved in a literary game of mirrors. You frequently insert literature into your novels, sometimes including your most admired authors, even appropriating their characters.
AGP I'm not sure why I do that, but I've been doing it from very early on, since I began writing actually, in the 1970s. It's a kind of game of mirrors with other writers. I enjoy creating a minor character based on one of Proust's lovers, or on some well-known literary figure. Marguerite Duras and Borges are referenced in my novel Singapur. Cousin Dedalus in The No World Concerto is the continuance of a Joycean character from a novel I started back in 1979. I like to recirculate my characters, to pick them up at other points in their lives or view them from another angle or perspective. In this novel, for example, the father of the girl, who is unnamed throughout the book, is Braudel, the protagonist of my previous book, Braudel por Braudel.
MH So you were interested in experimentation very early on then, even with your early work—like in La Cloaca's Algunos poetas en Barcelona (Some poets in Barcelona).
AGP Right, La Cloaca was a small poetry press set up in the 1970s by the Catalan poet Xavier Sabater—the name means sewer in Spanish; it was a riff on the underground movement of the time. Like most of the writers involved with it, I never thought of myself solely as a poet. I was just as interested in music, fiction, and cinema. I was actually writing screenplays at the time. I'd gotten hold of a Super 8 camera and was making experimental shorts. One of them, the fifteen-minute La Ruleta Rusa (Russian Roulette), was recently digitized. I was also trying to make a feature film based on Joyce's Ulysses. I had the script and the actors, and we were looking for shooting locations in Barcelona because it was going to be set there, in the actual place and time—that is, the characters from Ulysses would be portrayed as being from the Barcelona of the 1970s. It never got made, unfortunately.
MH How did you first get interested in experimental writing?
AGP I'd lived in Paris for about six months in 1977 and spoke some French. I was familiar with the work of Georges Perec, and Roberto Bolaño had introduced me to the poetry of the French electronic poetry group L.A.I.R.E. So, when La Cloaca wanted to get the rights to publish a collection of this group's poetry in Spanish, I agreed to go and meet with Michel Bulteau and a couple of others in Paris. Of course they were much more sophisticated and established than we were—all dandies, brandishing their cigarette holders and talking about their elusive muse, who they referred to as Adeline. They were not in the slightest bit interested in our translation plans or publication offer.
It seems farcical now, but during that same visit, I also went to the office of Hachette in Saint-Germain to ask for the Spanish translation rights to Perec's Life: A User's Manual, which they had just published. The woman I spoke with there looked at me as if I was totally clueless, but she was kind enough to give me a copy of the book before ushering me out the door.
MH The novel you co-wrote with Roberto Bolaño, Consejos de un discípulo de Morrison a un fanático de Joyce is also very experimental. The narrative is cinematic and the text is punctuated with letters, footnotes, and journal entries extraneous to the noir story. How did you and Bolaño first meet, anyhow?
AGP With hindsight, it's obvious this was a very early novel for us, and a type of experiment too. The fragmentation of the text into cinematic scenes instead of chapters is evident in several of my subsequent novels. When we started working on it together Bolaño said he thought the end result should be "a kind of Pollock drip-painting" where Joycean symbols and obsessions were transformed into a short, violent, fast-paced novel. I don't know how it came about, but the book includes certain tics that marked the future works of us both.
I met Bolaño through La Cloaca. Sabater took me to meet him one day in Calle Tallers, where he was living in 1978. We bonded right away and just started talking about the writers we loved: Joyce and Pound, Poe, Borges, Burroughs, Manuel Puig. The list was long. I went back to see him the very next morning to continue the conversation, and almost every day after that until he left Barcelona at the end of 1980. Virtually every time we'd get together we'd pick it up again, and it never ended, really, until his death in 2003.
He lived in a small studio then with a shared bathroom. In this tiny living space he made countless cups of tea and instant coffee for his visitors—other exiles, artists, writers, poets above all—and held court chain-smoking and talking incessantly, as if he were a Duchess of Guermantes or a Madame Verdurin in one of those famous fictional Parisian drawing rooms. It was the same thing, just a lot more humble. Most of our group were jobless, often penniless, and there were times when Bolaño himself literally didn't have a cent. I'd bring him small, practical things—yogurts, cigarettes, a pen, stuff like that. He was convinced we could all be successful writers, that the 1980s would be ours. What we had to do was just keep writing and reading—reading and writing he'd say, that was all there was to it. He really made us believe in ourselves.
MH It was a first novel for both of you, wasn't it? How did you decide to write it together?
AGP In June 1979, I was stuck in my apartment having these terrible fevers. My temperature went up to 102 degrees almost every day. So I'd write nonstop every morning until about midday, by which time I usually had a very severe headache. I don't know what the problem was, but, in any case, I soon had a draft of the novel and the fevers disappeared.
In those early years, Bolaño and I discussed everything we were writing. We read each others' notebooks and manuscripts. I read his manuscripts up until the The Skating Rink in 1993, and he read mine until the end of his life. I clearly remember when I first told him about the new novel I was working on. At that time I called it Flores para Morrison (Flowers for Morrison).
There used to be a public telephone box on a hill on the outskirts of Barcelona that some South American exiles had rigged so they could make free international calls. We walked the whole way up there one evening because Bolaño wanted to call this woman in Mexico City that he'd been living with here to try and persuade her to come back to him.
Anyway, on the long walk back down to the center, I told him I was working on a violent crime novel that included Jim Morrison of The Doors and references to James Joyce's Ulysses. He was encouraging about it, as were most of our friends when I started showing them the manuscript. It was a mix of highbrow and lowbrow culture, heavily B-movie influenced, involving a crime spree carried out by a Joyce-obsessed Catalan and his violent, psychotic Argentine girlfriend who liked to quote the opening lines of Ulysses at the start of each rampage. I'd made several friends from our group characters in it—such as the now well-known Catalan writer Jaume Benavente, the Peruvian poet Enrique Verástegui, and Bolaño as well—and, as it made the rounds, some of the group asked to be killed in a different way or by another character. I'd make some of the changes they wanted and just kept on adding to the manuscript until I had it more or less finished.
Then during the winter of 1980–81 Bolaño left Barcelona and moved to Girona. I was fed up with being short of money and found a steady job with Barcelona City Hall. It meant I didn't have a lot of time for writing, so I put the manuscript away in a drawer. Time went by, and one day when we were on the phone he asked me what was going on with it. I told him, "Nothing, really," and he said, "Look, why don't we write it together?" Now, maybe if it'd been something I'd been working on steadily for a number of years, I might have disagreed, but it wasn't, so I said, "Yeah, sure, why not?" and sent him the manuscript.
He took it over from there. In a letter to me soon afterward, he proposed some changes to the characters and outlined what he thought we should do with it: "You and I should focus the novel as if we were shooting an action film, allowing ourselves all the (usual) cuts, montages, etcetera, and intensify the Joycean element of the central character; in fact make this one of the leitmotifs of the work … doing with Joyce—or with J. J.'s Ulysses—what he did with Homer and the Odyssey. Of course there's a big difference!"
MH That's quite an undertaking! How did you feel about Bolaño taking over what was originally your text and idea. Were there many difficulties?
AGP There were no problems at all in our case because there's a fundamental condition when one author works with another, which is that they each respect the other's point of view and contributions. And he and I had a lot of respect for each other. Another thing that's essential for a co-written novel to work is that it can't be obvious that there are two writers' voices. Even though each writer has a different tone and language, they need to appear as one in the finished text. This means it will need a final polish to give it uniformity. Bolaño did this in our case and did it really well.
The final format and structure of the book was also his, such as using letters and excerpts from the protagonist's own work in progress to slow the pace of the crime story as it hurtles along. We wrote in very different ways. I'd have an idea in my head and would put it down in broad strokes, then modify as I went along. He, on the contrary, had all of the chapters perfectly thought out and structured beforehand.
MH It reads like a Tarantino romp through a riot of sex and gore, but spiked with a literary twist. The writing seems very fresh and contemporary, so much so that it's hard to believe it was written more than three decades ago. Was it considered a groundbreaking book for its time?
AGP I don't know if we broke a mold or what. I can only tell you it's not what mattered to us at that point. People have said it's a kind of forerunner to Natural Born Killers. Unlike Bonnie and Clyde, which was popular at the time and whose characters robbed and killed for money, the violence in this novel is totally gratuitous. The couple kill for no apparent reason other than the girl is crazy and the guy just goes along with whatever she wants. That's all.
MH It mustn't have been easy to find a publisher.
AGP No, it certainly wasn't. It was sent to so many publishers, and everybody turned it down. We got rejection after rejection, but Bolaño was relentless. He just kept sending the manuscript out over and over again. He submitted it to lots of literary contests, then after about eighteen months we got lucky and it won the Ámbito Literary Prize (awarded by the Barcelona publisher Anthropos for innovation in fiction, poetry, and essay) and part of the prize included publishing the novel. It finally came out in January of 1984.
MH Did you and Bolaño write anything else together?
AGP Much later he asked me to co-write Nazi Literature in the Americas with him, but I decided against it. I wasn't ready for it. I was out of practice, hadn't written anything in years. There were other earlier co-written projects, mostly screenplays and a collection of short stories we'd planned to publish together. I'd completely forgotten about two of them, "Adiós, Shane"—about the showdown between an older urban cowboy panhandler on the Ramblas and a young stud who moves in on his territory—and a football-related story, "Ellos supieron perder" (They knew how to lose). I saw drafts of both of them recently among Bolaño's papers at the exhibit of his archive in Barcelona.
MH Have any of these stories been published yet?
AGP Only "Diario de bar," which was published with a new edition of the co-written novel in 2005. When the story was unearthed in the late 1980s neither of us could remember working on it. It's an account of the circumstances around the suicide of an unnamed Chilean living in Barcelona told by a fellow Chilean—a thinly disguised character resembling Bolaño. I couldn't recall working on it, and neither could he, but our correspondence proved otherwise. It seems he wrote the first draft, and I took it over from there because there's a letter to him where I say that I'm rewriting it and suggest putting it into a diary format narrated in the third person, which is what we did.
I feel that we made a certain breakthrough with it at the time. But, for a long while after Roberto's death, I couldn't read it without getting shivers down my spine. Even rereading it today it seems more brutal than ever—like a premonition of something. In the end, after all those shared projects, the only things that survived were the novel and these stories. Irrefutable proof that it isn't easy to carry out such projects with more than one person involved.
MH So, what did you do after the novel came out? You mentioned you abandoned writing for a while.
AGP The book sold fewer than five hundred copies and was largely ignored by the literary critics. I took a copy of it to a newspaper here in Barcelona to get them to do a review and they told me they only did reviews of books whose publishers placed adverts in the newspaper! I thought that was just shit and it really put me off. Then I basically said adiós to the writing world.
MH You didn't abandon literature though, did you? You devoted a lot of time to reading—including rereading Proust and every edition of Ulysses published in Spanish and in Catalan. You were also constructing poems called "Readymades." Tell me about those.
AGP My literary silence had more to do with a lack of time to write at that point in my life than with the rereading of Joyce. Basically I went to my job every day at the offices of an educational publisher. The "Readymades" were actually random phrases that I selected and assembled from a Catalan translation of Ulysses.
INTROIBO AD ALTARE DEI

Stately he held the razor
and faced about,
in the air,
and quietly under
in the dark, coldly peeped
the preacher in rapt attention.
Solemnly he came forward
and blessed in silence
Introibo ad altare
in the dreadful air
the teeth of the razor
glistening with gold points.
Then, oh Dei!
he skipped behind him,
Shut your eyes, gents!
from behind the prelate
the ouns broke out
hued in light oak
Introibo in body,
blood and soul
of the genuine Christine
the patron of the arts.
He peered with attention
at the shaking face
leaned his arms on the stair
under the mirror.
He looked up sideways about him
the slow music
the calm at the top.
The face is covered, the eyes…
those of the absurd.

They were entertaining to do. I'd decided I didn't want to continue writing because I didn't like the clubbiness of the literary world: if you don't circulate, you don't exist. Writers are wonderful people separately, but in a group, I can't stand them. I'm unable to have a social life and write—I need solitude. It can take hours for me to write a single page I'm satisfied with. I've no pretensions of being a literary figure, the only thing I want to do is write. I don't make any effort to get published at a particular time or anything. If a book is going to take another year to be finished, I don't mind.
MH It's interesting how every writer has their own pace.
AGP Right. I was amazed at the way Bolaño wrote—he rarely revised. When he was working on our book he could complete fifteen pages at a time without making any corrections. You know, a couple of years before he started writing 2666 he told me the outline of the entire novel. I asked him if he'd taken notes, and he said no, that he had it all worked out in his head.
Even when I gave up writing, he'd still tell me to write almost every time we talked. Before he'd hang up the phone he'd say, "Write, Toni, write." But it wasn't until 1994 or '95 when I was getting bored with going to the office every day that I organized my time better and started to work on another novel. I'd get into the office by 7:00 AM and finish at 3:00 PM, then I'd have time to write in the afternoon or evening. In fact, the book I began back then was The No World Concerto. Roberto had read it in the early stages and agreed with me—it didn't work. But I kept going back to it. He eventually told me to burn it because he thought it was distracting me from the other books I was writing at the same time. I considered it at one point.
MH I enjoyed trying to figure out the literary puzzles in this novel. It can be a bit of a conundrum, but I like the way you don't use proper names, and refer to cities, artists, or great literary figures and their works by reference, or by description. How was it that you referred to Proust's great opus?
AGP "That great swan song of nineteenth-century fiction, a book written by a novelist and cartographer of memory who turned envy into an aesthetic of stolen time."
MH That's it! You returned to co-writing recently, with a novel published in 2012. You also wrote two new novels that are in the process of publication.
AGP I co-wrote Otra vida en la maleta (Another life in the suitcase) with my good friend Gregorio Casamayor. He makes appearances in some of my novels as the character MacGregor. It was great working with him. The most recent novel is Hormigas salvajes y suicidas (Savage suicidal ants).
MH That's an intriguing title. What's the book about? Not ants, I imagine.
AGP It brings together characters, with varying degrees of relevance, that have appeared in my books so far. There's a group of my novels, including the one I wrote with Bolaño, with several characters in common. They're Braudel por Braudel, The No World Concerto, and Geografía del tiempo (Geography of time). There's also another group with other characters in common, including Singapur, El peso del aire, and Las dimensiones finitas (The finite dimensions). Hormigas includes all these characters that form part of this "universe" I've been constructing over the years.
MH From the first book as well? Which characters have you included from that?
AGP Cousin Dedalus. The story is about some retired policeman and, among other things, deals with the various ways to live out retirement. It's told by Albertine, the girl who was the would-be-writer character in The No World Concerto. She is also a character in Las dimensiones finitas, where the protagonist is a young business consultant who is in love with her, but she's very cultured and he absolutely isn't. So, in order to woo her he begins learning about art and music, reading all the authors she talks about—Salinger, Borges, Proust—and of course he reads about Proust's wooing of his Albertine, which leads to some interesting scenes.
MH So, you write about retirement, and you recently left your job of many years at the publishers, which means you certainly have a lot more time to write. What are you currently working on?
AGP I've several projects I'm considering, not all of them connected with writing. Right now, I'm in the throes of writing Me llamo Vila-Matas, como todo el mundo (I call myself Vila-Matas, like everybody else) it comes from Erik Satie's phrase "Je m'apelle Erik Satie, comme tout le monde," which Vila-Matas has quoted on occasion. It began as a kind of joke really, after a conversation I had with Enrique over lunch earlier this year. He told me about the possible production of one of his works in a theater in New York, but that he'd lost contact with the promoter, who was called Allison and seemed to have disappeared. So he wasn't sure if it would happen or not. We had a very bizarre conversation fantasizing that the outcome could be the writing of two plays that resulted from the incident, one called Buscando a Allison (Searching for Allison) and the other Off-Off-Broadway.
On the metro on the way home, I wrote three or four pages of an absurd conversation, much like the one he and I'd just had, as a gag really. I wasn't happy with it, so I just put it away and didn't mention it to Enrique. But, over time, things kept occurring to me, and I added them to the conversation. Then, when I left my job, I decided I should at least put what I had into the computer.
The truth is I try to make each novel a bit different stylistically, and for some time I'd been wanting to write a novel that consisted solely of a lengthy dialogue between two characters, including nothing other than the words they spoke.
MH Were you always thinking of the end result as a novel, not a play?
AGP A novel, with dialogue only, that begins and ends with dialogue. When I started transcribing I became very enthusiastic and really got into the writing of it. It became longer and longer until July, when I realized I'd almost finished. What I actually ended up writing was a kind of explication of the work of Vila-Matas. Not like in an essay, but simply through a bizarre conversation between two individuals caught up in the assumption that Vila-Matas is looking for Allison in New York because she has to put on his play at an Off-Off-Broadway theater.
Out of this absurd dialogue emerges a semblance of the literary life of Vila-Matas—from his early works when he first started writing during his military service in Melilla up until now, with the publication of his most recent book, Kassel no invita a la lógica (Kassel invites no logic). There's no attempt to make it exhaustive, just to give the broad strokes, a bit of everything, including some of his phobias and his neuroses.
As the conversation moves along, things start to appear out of nowhere, like in the movie Being John Malkovich. Suddenly there's a table and chair where Vila-Matas is sitting with a notebook that disappears, and then there's an audience, they disappear, and so on. But everything is revealed solely through the dialogue.
MH I imagine you have shown it to Vila-Matas. How did he react, did he like it?
AGP I wasn't sure how he'd react. I thought that if he didn't like it, then I'd forget about it or recycle it into something else. But he likes it a lot, thought it was better than "one hundred essays" about what he writes and how he writes. I was very glad to hear that. Now I can get on with finishing it—it's almost there.
Translated from the Spanish by Margaret Hooks.
Margaret Hooks is an Irish writer based in Barcelona whose writing explores the lives and collaborations of writers and artists. Her books include the biography Tina Modotti, which received a Kraszna-Krausz book prize; Frida Kahlo: Portraits of an Icon; and Surreal Eden, on the life of Surrealist architect and poet Edward James. She was correspondent for ARTnews in Mexico City and has contributed to many periodicals, among them Afterimage, Grand Street, Observer Magazine, Aperture, Vogue, and The Guardian. She translated From Vienna to Managua, the autobiography of feminist writer and analyst Marie Langer. "Max & Leonora," an extract from her forthcoming book on Max Ernst and his circle, was published in Gatopardo in 2012.
Originally published in
Featuring interviews with Adam Broomberg and Oliver Chanarin, Theaster Gates, Martin Wilner, Paola Prestini, A.G. Porta, Pierre Guyotat, Paweł Althamer, and Eugéne Green.