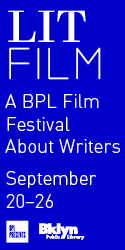 One of the most fulfilling experiences in life is poetry. Writing is one, reading yet another, translating poetry a whole new experience in the appreciation of poetry and poetic language; that, we know.
Combining memory, poetry, and language in a bounty of life expectations and experiences can bring the most satisfying "literary" fulfillment that, without being a religion, can be considered a finite life experience. Poetry in this context can be understood, along with dance, in the postcolonial experience of the Americas, as an expression comparable to prayer. Without the theological principals of religion, poetry provides a pantheon for cultural identity, a belief system for the displaced and exiled Native Americans across the continent, a liberation struggle for the revolutionary thinker. Furthermore, with its very distinct voice poetry challenges one's own time in a very definite political border: language.
Bringing Central American and Southwestern American poets together is, in a sense, setting the record straight, in as much as it is a literary encounter of its own merit long delayed. Central America and the American Southwest share, in my view, immense similarities that are symptomatic and idiosyncratic to Latin American countries today. Culturally speaking, they share more than just Spanish colonialism. In pre-Columbian times, this part of the Americas developed a very sophisticated relationship that went beyond commerce and diplomatic exchanges such as the visit of Moctezuma to the Pueblo of Acoma in today's New Mexico. The most important and lasting impact was the way generations influenced each other in such areas as agriculture and pottery, among others.
Although today the Spanish and English languages dominate, for the most part, the social and political spectrum across the continent, the undercurrent that flows along those "official languages" is of a different culture. The use of Spanish and English among the Central American and the Southwestern American poets as a literary experience questions the very "officiality" of those languages as it does the false pretense of "under one God."
Placing these poets together is an attempt to capitalize on a collective experience, that is trying to catch up to the vestige of the "usage of a european language transplanted to the american continent" (Octavio Paz). It explores the coexistential time that not only allows the transposing of one's experience into someone else's body of language, but also the use of those languages among these poets. Their gesture, space, and mood convey the poetics in their literary expression, their physical (language) and symbolic (cosmovision) idiom. However sad some of these poems are, there is never a sense that the spirit of their writing is subjugated to language; on the contrary, these poems remain true and contemporary, coexistent with the everlasting force that has sustained the First Nations of this continent.
The adoption of language for literary purposes is never an end in itself, even when the issues of whether to write or not to write, and for whom, and in what language remain a painful and conflicting reality. To write, and especially to write in an adopted language, can mean writing your own sentence or a poem—today we have the poems!
Hopefully these pages open a space in the new century for the true poets of the Americas.
I would like here to give my thanks to my friends in Central America and the Southwest who introduced me and helped me to contact some of these poets: Claudia Herodier, Silvia Elena Regalado, Vera Brandmaier, Marco Antonio Aguirre, and Simon Ortiz.
—Daniel Flores y Ascencio
Ornaments of the God of Music and Games*
Fifth Flower, Fifth Flower,
the hand that cut the flowers
will remain imprinted around your lips,
God of Dance, God of Song, God of Games.
 
Fifth Flower, Fifth Flower,
Prince of the open corolla,
your feast is the day of the flowers,
of the dance, of the song, of the game,
face painted with fine red color,
headdress of fine feathers,
crest of birds;
in the back of a fan,
on the fan, the solar flag,
on the solar flag, a Quetzal feather.
 
Tied to his waist a band with red border,
sandals with the sign of the sun,
a red shield with the sign of the sun.
Lord of the red sunset,
owner of the sonorous little mirrors.
Translated by Daniel Flores y Ascencio and Dina Garduño.
Untitled*
I jackhammer jade, I mold gold in a crucible:
             is my song!
Setting emeralds:
             is my song!
Orphanage Song*
What? Are we eating? With what are we going
              to find enjoyment?
Over there is the life of our songs where our
              elders were born.
While I suffer in this world, there where they
              live, will they unite in friendship,
              will they unite in feast?
I do not know if I need to wake up a song, I do
              not know if I need to raise a song!
Right here, in the place of the drums, if
              they are absent, I will do nothing but be
              in darkness and abandonment.
 
Believe it, my heart: is it in case this world
              is our home?
I do nothing but suffer, because we only live
              in anguish.
Where would I cut, where would I ask for flowers
              that once again I must scatter in the world?
Do I need to plant once again, my flesh in my
              father and in my mother?
Do I need to curd once again like an ear of corn,
Do I need to bud once again in the fruit.
 
I cry: nobody is here: we are left alone.
Where is the road towards the kingdom of the dead.
to the place where everybody goes down, to the region
               of the underworld?
 
Is it true that there is life in the region where
               they all meet?
Do our hearts believe indeed?
Men are shrouded in trunks and hidden in chests
by Him for whom all things exist.
 
Will I see them there?
Will I need to fix my eyes on my father and on my mother?
Will they offer me, maybe, their song and their word that
              I am looking for?
Nobody is here, they have left us orphans!
My Father's Papers*
I conserve a notebook
the one my father kept
in the years of his youth.
To be exact,
I would say that was the year
1942
Damn!
 
That chunk of memory
gives body to oblivion
like a dried flower
to which the moth
the dust
the water
the fire pay their respect.
 
It has like they say,
the first wrinkles
of its old owner,
because it guards, nothing less
than those profuse notes
of his occupations!
They are pieces as if put there
by a plow.
 
I look at it with respect,
as a living person;
I study it, I cherish it
leaning on its constancy
as if it were
my fathers chest,
that robust peon
who planted the land for someone else,
to whom the militia
kidnapped from his world
and changed his name
for a number
in the army barracks,
that man who knew nothing
of great geographies
and walked nevertheless
hundreds of miles in ploughed fields.
Colonial City*
I would have loved you to the extreme
if you were not a fistful of little mirrors
or the musical box at festivals
with which your plaza is sold to the bettors;
maybe more, much more,
than when I set foot for the first time
on your cobblestone streets,
ignoring that a king had given you a title:
"the very noble and very loyal …" and other honors;
I would have loved you even more,
but knowing that you are a monument
I could never imagine you alive.
—Francisco Morales Santos is a Guatemalen poet, essayist, and short story writer. Honory of the National Award of Literature "Miguel Angel Asturias" in 1998. Among his numerous works is Asalto al Cielo, an anthology spanning 1967-1996. His latest work, Escrito Sobre Fondo Oscuro, is yet to be published.
The Smut*
Bats
Bats came out of the half-burnt wood
 
The flames
tried in vain to reach them
to place them back
in the nest of fire
 
Their wings extended
like big dark veils …
 
When I touched the wall
with my hands
there was only smut
 
They have turned to smoke.
Poetry*
Poetry
is the most beautiful form
to starve to death
 
The saddest
for begging a souvenir
The poorest
among misery
 
To make poetry:
is to thrust oneself into every verse
for the love of life.
Dagger*
The light
is a dagger of fire,
 
it falls sharp.
 
The glare
is the cry of the river
 
the wound
is clear water.
—Humberto Ak'abal is from Guatemala, Central America. Poet Maya-Kíche, his poems have been published in France, Spain, Austria, Argentina, Mexico, and the United States. His books include El Animalerò (Editorial Cultura, 1990) and Guardian de la Caida de Agua (Serviprensa Centroamericana, 1993), which has been translated into French.
The Roan Horse*
Vigorous, spirited, with her brown eyes
like darts! and her body vibrant
to the most insignificant shadow,
cast an idle look at that silver-eyed
stallion. That cunning filly
who will not allow herself to be lassoed by anybody!
The hills and the valleys began to turn
celestial, and the mustang wanted
his firm skin fretted, he came fondling
close to her waist and she with hoofed
kick pushed him off in haste.
And like an infuriated white dove
trampling the cliff with excitement
with boisterous whinny
flew away from that avid stud,
only those strange eyes
bewitched her and submerged in the ravine
of her roan horse dream.
When she touched that mysterious abyss, trembling
with emotion, close to the bosom of her stallion she heard:
the galloping of a sweet melody, and in a subtle
uncontrollable impulse, she kissed the forehead of her
mate and encroached in silence, the wild mare
and the sorrel-colored stud made love.
If I Do Not Return*
If I do not return, ask your God
why a vehement love was truncated,
tell Him that my heart will never forget you
and my soul will call you eternally.
With the voice of the wind, with the murmur of the stars,
with the immense and rumbling thunder,
to awaken from the echo of colliding sea waves
from their eternal dream.
And if I do not return, inhale me in the aroma
of your flowers, kiss me in the color of your
favorite bird and teach it my name
so when it calls me I can wake up from my sleep.
Remember me all your life, in case I stay,
and like an enchanted wonderful dream
no, do not wake up just yet
let me be eternally at your side.
And if I do not return, you will hear my voice
in the birds songs, my tender loving touch in the
crystalline waters, and while you are sleeping I carry you
over the ocean in the illusion of a love never felt before.
If I do not return … my love, if I do not return!
Translated by Daniel Flores y Ascencio.
—Blanca Aguiluz De Menjivar, teacher and poet, is a member of the Salvadorean Network of Women Writers. Her work has appeared in the Antologia Poetica of the Universidad Tecnológica (1997), La Prensa Gráfica, and Radio Mundo. She also writes short stories and poems for children.
Pele's Dance**
On volcanic crater rim
Beloved ancestral home
For the Goddess of fire, they dance
In cooling mist of healing rain
Lithe, supple maidens
Green garlanded
Grace the ancient land
Barefeet quiver on feminine chant
Hear the melodic retelling
Her story eternal
The pounding ipu, heart homage of women
Sheroes, who stir the night
Pacific sky silhouettes
Angel chorus ringing
Chaste virgins of Pele
Sing histories of people, unchanged
Testament of story
And the magical power of prayer.
Montano de Oro**
Panoramas overcast
Mistily cloak distant sea ducks
Skimming inches above
The silvered, undulating Mother
Impermanent, sandy cliffs continuously erode
Chewed by evulsive maternal flow
Nibbled and lapped by salt-spray song
Patiently carved to tunnel and cave
White-headed gulls sweep windy skies
Cry territorial challenge from serene, washed bluffs
Ethereal emperors, gray pelicans, lace crushed shell beach
Slip churning waves playfully
Great spoonbills dip beneath blue-green
Alluring as pelican flight
A subdued hush summons the startled heart
Momentarily arrests vaporous salt air
Then, thunderous, pounds perpetual orgasmic foam
Relentless upon wave-chiseled rock
Jutting adversarily against oceanic rush
Hypnotic water ballet
Leaps over, around
Between and through defiant stone
Transports me to swirly stillness
Captive, I recognize a forgotten self
Resembling rubbery seaweed
Living floral hands spring fresh
Doused beneath loud, thrashing cadence of wave
Await the next tidal swell
              Something calls familiar
              From every crack or crevice oozing life
              Both male and female, before there was such
Fondled by tuneful roar of wind, splashing spray
And the reflective silence between each watery thrust
Magnetically drawn inward, am I
Across fingered land's end
To a rising sshhuusshh of air
Beneath my drenched feet
From dark fissures, time-carved, blowing
The eternal breath of Creation manifest
Soul-mist, enfleshed
Surges up and down my spine
Nearer the collective memory, tingling
               Tingling, an upheaved woe
               Tingling murmur, anger stayed
               Tingling cheerless, locked away
Visceral tides rage and swirl, unchecked
Clash and crash against my wracked brain
Episodes, tragic, like lightning flash
Engulf me, shivering
Sobbing, open-armed plea
              "Winged Ones, mercifully enfold me
                Lift me to nature's singing
                My fractured psyche reshape
                In likeness of resplendent sand
                That every grain of this arrogant self be purged
                Humbled, stand me upright
                Where simple prayer is met
                Carried tenderly on Pacific Mother water
                Breathless, rooted to fire
                Cognizant of love!"
 
—Harold Littlebird is a multi-disciplinary artist from the Pueblos of Laguna and Santo Domingo in New Mexico. His artistic career spans more than 30 years and he has achieved national recognition on the fields of both poetry and pottery, and has received numerous awards for his poetry and performance. He is working on his first CD of new poetry and songs.
Riding the Earth**
She said she felt the earth move again.
I never knew whether she meant she felt a tremor
or whether it was the rotation of the earth.
I like to think she felt the rotation, because anyone can feel a tremor.
And when she felt this she could see herself
standing on the earth's surface.
Her thick wide feet solidly planted, toes digging in.
Her visualization so strong she almost feels her body arch against
the centrifugal force of the rotation.
She sees herself with her long hair floating,
floating in the atmosphere of stardust.
She rides her planet the way a child rides a toy.
Her company is the boy who takes the sun on its daily journey,
and the man in the moon smiles as she passes by.
Jeweḍ 'I-hoi**
Kus hascu hab a:g mat hab o cei,
"An 'ep ta:tk mat si i-hoi g jeweḍ,
nap piṣa'i ta:tk a:pi?"
"Pi'a,pi'a."
Ñia, kus hascu hab a:g?
Kutp hems heg hab a:g mat oṣa e-hai g jeweḍ k o i -hoi.
A no heg hab a:g mat sikol o memḍad mo g milga:n hab a'aga,
    rotation.
Ñia, kutp hems heg hab a:g mo hegai ta:tk.
Kutp hems hab e-elid mo an ke:k id jeweḍ da:m c da'a an da:m
    ka:cim oidc.
Ceṣṣajcug g jeweḍ hab masma mat hemakc g s-melidkam kawyu o
    ceṣṣajcug.
An medadc g mo'oj ṣelim an e-wiḍut huhu'u mehidag ku:bs oidc.
S-ke:g hab ma:s.
Heg an we:maj wiappoi mo an ko:mcug g taṣ c gahu amjeḍ i-bebhe
    si'alig ta:gio amjed
gamhu hukkam hudnig ta:gio
Ñia, kut hegai maṣ ḍ maṣad ceḍ O'odham o si al hehemad matṣ
    an o bij.
How To End a Season**
Food is put in place for the ancestors.
Prayer sticks are buried for the saguaro, for the season, for the earth.
Songs are sung for the spiritual health of everyone, everything.
In the fading light of a bright summer day the people sit down to eat.
There are decorations paying commercial homage to the saguaro.
Balloons with smiling little saguaros on them,
and others in large type reading, Saguaro, and in smaller print,
    credit union.
Amid the festive decorations the sun lowers on the horizon,
    colors begin to show.
The people are treated to stews of chile, different types of beans,
    tortillas and breads.
Salad and chicken for the kids.
And of course there is the ever-present, ciolim, cholla buds,
    for everyone.
Marigold, lavender, and a touch of hibiscus hang above the dry,
    desert mountains.
The singer's soft voice carry songs across the desert floor.
To the east a bright star takes a long, trailing fall.
The glow is wide and slow.
The people point.
The gohimeli songs begin.
They step to the rhythm, feel the beat of the earth.
They look at all that surrounds them and drink the wine
    for the goodness of the earth.
As the celebration continues a toy-like machine stumbles across
    the landscape of a red planet.
NASA knocks on the window of America's childhood memory
    with Rover, Yogi and Barnacle Bill.
—Ofelia Zepeda is a member of the Tohono O'odham Tribe of southern Arizona and is a MacArthur Fellow. She is a professor of linguistics at the University of Arizona in Tucson, Arizona. She has published two books of poetry, Ocean Power: Poems from the Desert, andEarth Movements, a bilingual collection, and is currently the series editor of Sun Tracks, a Native American literary publication produced by the University of Arizona Press.
Glancing Back**
left home as a child/youth.
To learn and share …
I was intrigued by what was beyond my home.
I've tried and tried
to fit into the bilagáana world.
Some doors have remained shut to me.
Is it because I (belong to the new world?)
I can't trace my family back to
a place called the old world …
Europe.
I don't have blue blood running through my body.
However, I continue to move … travel … fly.
The hardest thing for me to say is …
"I'm sorry … I left home."
Now …
I'm weary
I long to sit near shicheii (my maternal grandfather)
and listen to him talk.
I long to know how shicheii's world is doing
… to hear him talk about the lives of the people
around his home.
Yes, to hear the strong voice of
my elder.
But … I've been away for so many moons and winters.
Is my parents' hogan still there?
The home I left as a child/youth.
I wonder if the hogan will wait for me to return.
To see the people I knew as a child/youth
The world I left behind.
If only I could return and re-enter the earth covered hogan
and gaze at the world through the door.
And sit behind the fire (at the center) of the round hogan
and welcome the Deities of Dawn.
And offer white corn (or yellow corn pollen) to
Changing Woman, Goddess of the Universe
for a blessing …
Theodore S. Lapina**
Theodore …Theodore
The morning star has not risen
The world is still asleep
Don't run through the corn field.
However, he inhaled the fresh fragrance of the earth.
Jóhonaa'éí (the sun) found him carrying a huge
pumpkin out of the field.
The leaves brushed against his skin.
Bees flew around the bright
yellow-orange blossoms.
He kept walking and glanced
back from the edge of the field.
Theodore saw his footprints.
He didn't care about the weather
so long he had a moment
among the corns and pumpkins.
—Patroclus Eugene Savino grew up in the Checker Board Area of northwestern New Mexico and has been writing for many years. He has had a few stories published in Japan and France, and in 1993 a portion of his novel was published in Neon-Pow-Wow, edited by Anna Lee Walters. He is presently working on a novel and a collection of poetry.
San Juan River, Dinetah, 1999**
To be on the bank
Sink with weight against pockets of oxygen and
            windblown sand
So soft and light you ingest it before you notice
Pretty soon your bottom sinks into a recline
held afloat by a delicate strength
an edge balancing on an edge.
When I realize on of the edges is my own
my surface extends with the order of riparian ecology
filtering upon filtering
consistent movement and direction.
Offerings to explore and quiet the questions.
Just to accept and comb along
all the jewels glistening as ripples murmur and wind breathes.
Memory back into a whole.
I can not tell you which pile of sand gave me comfort
which river stone keeps m warmth
nor which song the water sings
I do know that surface extends longer into my landscape.
Colorado Plateau, Spring 1999**
This place comes from a time where no formula exists
Its measure of time courses through my veins
If I choose to observe the plateau like my grandfathers before …
My color reflects the land
My shiny Oakley sunglasses are lost in the mass of
    related pigments
Natural vision is best in the peak hours of observation
I take companion in my reptile relations
I breathe in the dry heat and
my soul is quieted once again.
It feels good to leave my hair in the crags of this sandstone
My sit-bones are planted into ancestral land
My early spring fly calls attention to the forecast
Whose home do I snuggle?
The impression of my bones are not new to this landscape
I learn to acknowledge the unsaid and
I learn of its presence
both are possible
variables exist
to sit at this place of emergence …
I have not told you how the extensions of my brain
    wander aimlessly
along the path I leave
My lack of discipline places me
again
There is a place
Sandstone grit can filer pollution accumulated from birth
Is it only my body that resits such solid a foundation?
It is the memory of my origin
existing in the grooves of my finger tips
and canyons of my blood
and the twisted curves of my skull
I will be swatted as a pest at your ear
I remain gripped by my tongue
My landscape nursing a thirst
like rocks in my pocket
sand in my shoes
transporting my home on my being.
—Esther G. Belin is a Navajo writer raised in Los Angeles. Her first book of poetry, From the Belly of My Beauty, was just released from the University of Arizona Press this fall. A second-generation off-reservation Native American, she currently lives in Durango, Colorado, about two hours from her homeland.
*Pre-Columbian Poetry. All Pre-Columbian Poetry from Poesia Precolumbia, collected by Miguel Angel Asturias.
**Poetry from the American Southwest.
Originally published in
Featuring interviews with Ruben Ortiz, Juan Manuel Echavarria, Susan Baca, Guillermo Cabrera Infante, Jose Cura, Adelia Prado, Ernesto Neto, Mayra Montero, Claribel Alegria, Francisco Toledo, and Juan Formell.