A Disciple of Her Own Mind: Anne Minich Interviewed by Melissa Joseph
Painting and drawing that confront sex, death, and religion.

Discover MFA Programs in Art and Writing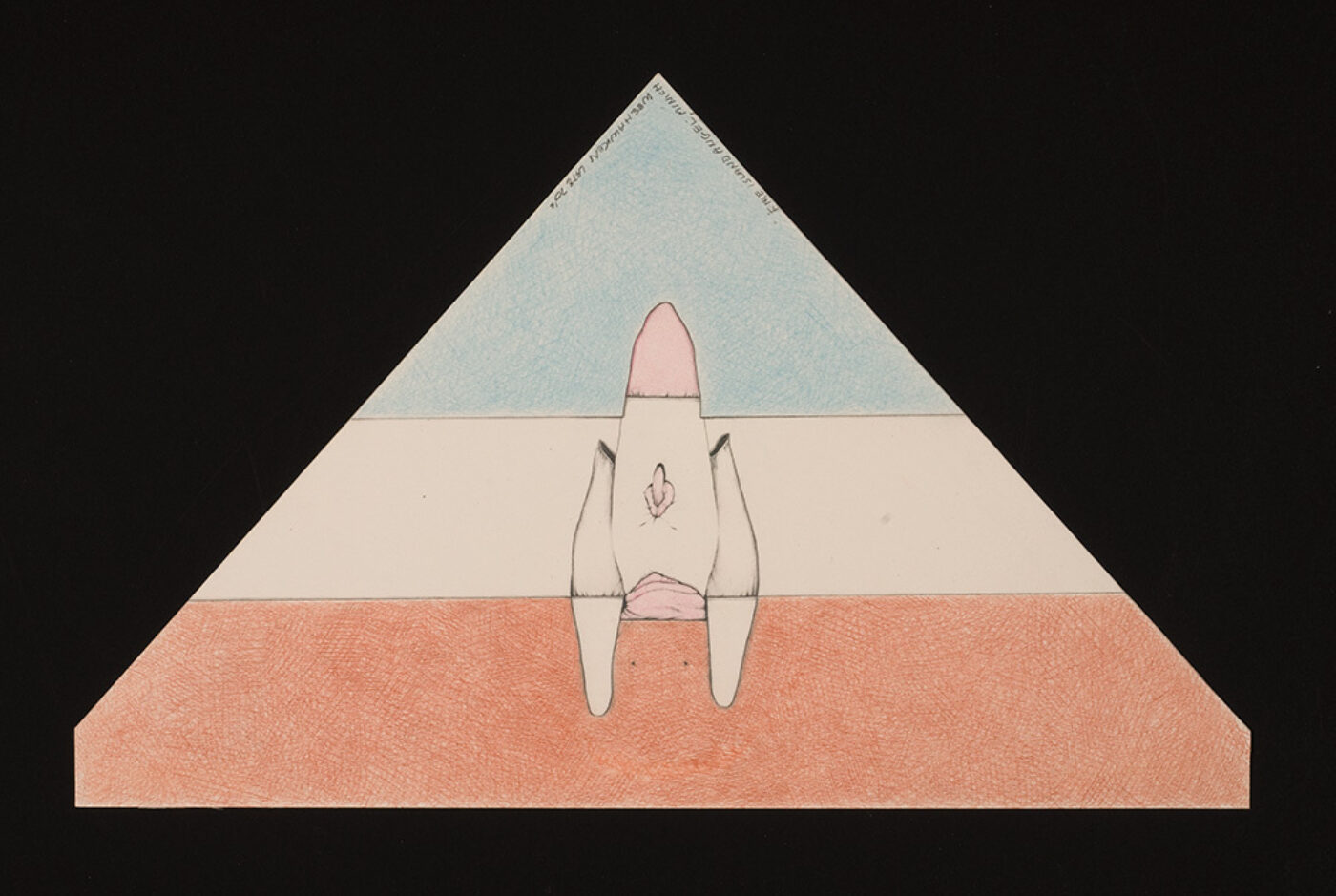 The first time Anne Minich looked through Marcel Duchamp's Étant donnés (1944–66) peephole at the Philadelphia Museum of Art, she almost fainted. She had been going to the museum for years, but never thought to look inside. Maybe because she was too short to reach, maybe because she didn't know it was there, or maybe because she did. One thing is certain: once she looked in, she never looked back. Her decades-long practice is an extended exercise in careful looking, then transcribing, the shocking, the taboo, the comedic, and the poignant.
—Melissa Joseph
Melissa Joseph Have any specific experiences informed your work?
Anne Minich I was getting on with my life and my artwork, not really doing a whole lot about what one needs to do if they're serious about reaching the public, until I got cancer in 2011. Then I became very conscious of time. I got through chemo, which was really empowering for me. After that I turned my energy fully toward not just making art, but also realizing that I had to take much more responsibility for it.
MJ You gave me your copy of The Gnostic Gospels by Elaine Pagels. I pick it up occasionally, but I'm most interested in your underlining and margin notes. One circled passage feels like a companion reader for your work: "If you bring forth what is within you, what you bring forth will save you. If you do not bring forth what is within you, what you do not bring forth will destroy you."
AM It saved my life to be able to feel free to talk about what could potentially destroy me and what certainly has destroyed other people by keeping it to themselves. It's also what made it possible to do some of the drawings I've done. I look at the drawings and I see that not everyone is capable of being so revealing. You have to really adopt an attitude that "it's more important to share this than to be embarrassed and traumatized by people knowing this."
MJ There are sexual undercurrents in much of your work. I remember you saying once, "If you think I'm saying something, then I probably am." That stuck with me, almost like a challenge. Do you think much about people's interpretation of the work?
AM No, I'm okay with however their imaginations are triggered. My work has three elements: sex, death, and religion. My ideas are informed by specific information, but I hope that it's distilled in a way that doesn't interfere with someone's perception of a work. There are various layers of meaning, some more veiled than others. I'm charmed by an innocent reading of something veiled and difficult. I don't intend to shock or create controversy. I'm not into visual violence. My intention is to illuminate my way of thinking and working with materials, adding to what is already out there, what has been, and what will come.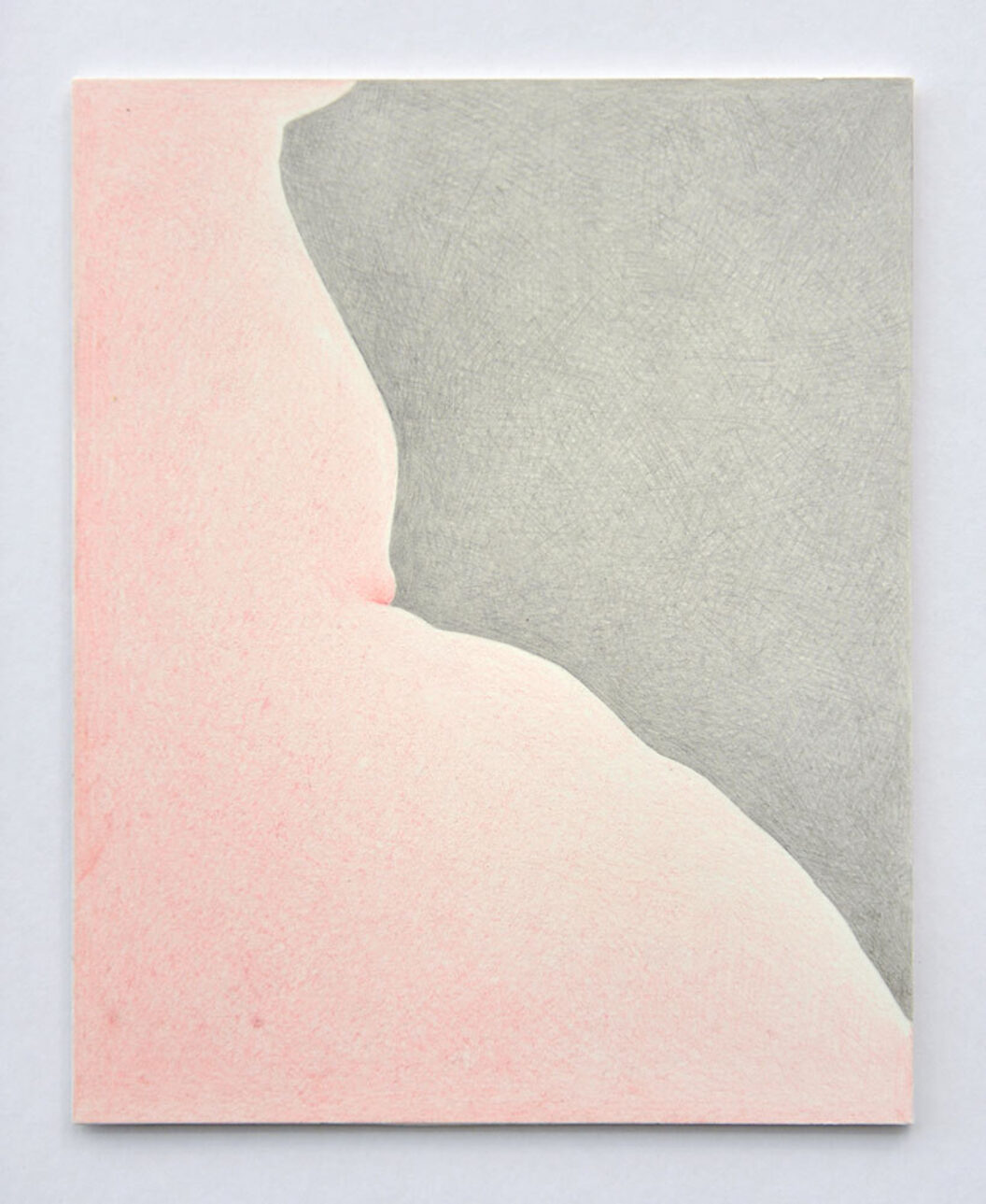 MJ How has your body informed your practice over time?
AM My body began to inform my practice after I went through chemo and became fascinated with the effects that age and chemo had on it. I think Alice Neel's self-portrait in her old age may have liberated a lot of women to have more respect for the aging body. I always loved the figure as subject matter but didn't consider my own until age had set in. One of the perks of getting old is that you enter brand new territory. If you are okay with it, and I am, you have whole new countries to explore, and you don't even have to go out of your house.
MJ You are a collector of things: shells, metal, branches, etc., that often make their way into paintings.
AM Collecting is a separate activity from the art, but they merge in my studio. Early on if I rejected something I'd picked up, I'd gently put it back on the ground as if it was something holy. I often start with a lot of stuff on my work table and begin to make choices and design; I call it composing. It's not different from what I did as a child at play with whatever objects were at hand. I don't collect much anymore because I don't do the walking I used to. But when I see something on the street, I'll pick it up.
MJ We share that. I'm a picker-upper too.
AM It's a wonderful activity. It's totally free unless you get hit by a car.
I have a specific reason why I started using found material: because it was cheap. I didn't have money to do any kind of fabricating. There are things I would love to have made, but my ideas are all very expensive. I realized that the material you found on the street only looked like trash or junk because that was the context. But you can take that object, and how you set it into the work can make it quite elegant. My mind started to run wild with what you could do to make a piece of asphalt look like it was something that fell from heaven.
MJ That sounds like poetry. Can you share a little about your writing practice?
AM I write in a journal almost every morning. I'm awake between three and six AM and spend two to three hours reading and writing. The writing serves several purposes: it helps to locate me in the upcoming day; it clears feelings if I wake up down or depressed; it separates nighttime dreaming from the reality of day. Often ideas come in this transition period. I'm fortunate that most of my dreaming is fun, illuminating, and feels like journeys. An uncomfortable dream gets worked out with the writing, and I deeply believe that dreaming is how different elements of ourselves communicate.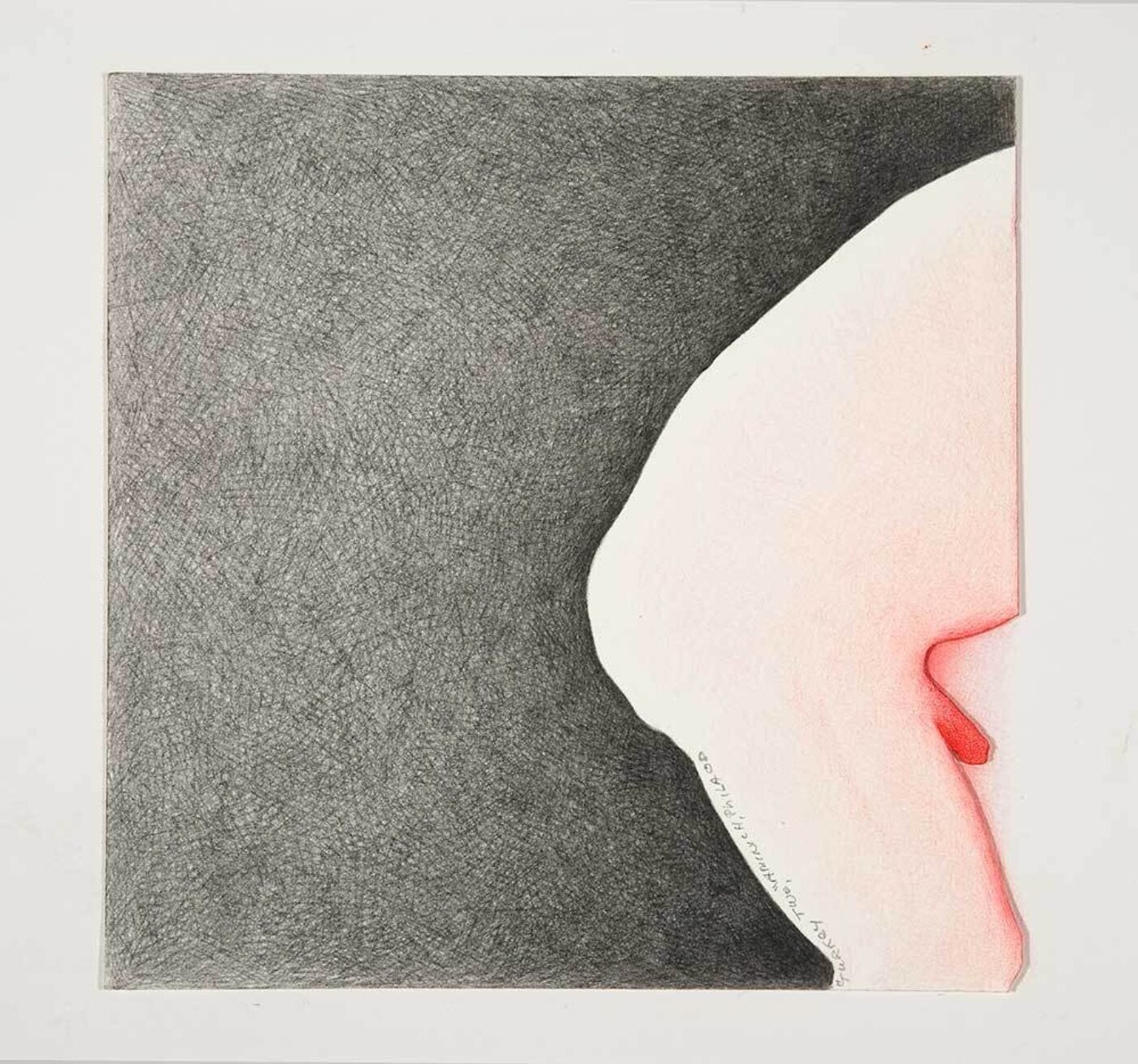 MJ Your practice is inherently solitary, so how has COVID affected you as an artist and as a human?
AM Making art is one of the most solitary pursuits there is, but it's collaborative because you're dependent on and bouncing off others. As a human, I treasure being solitary, but I have also been more conscious of family and friend connections. I have a very strong sense of community. It doesn't have to be people who are intimate with each other. You can build a community of like-minded people or people who don't think alike but are curious about what other people think. I love being able to introduce people that I find interesting to other people that I care about.
Conversation is an unfolding thing, like reading a book. It's something that I think about particularly with this show and one that's coming up in Rome. All the people in my life that were my art buddies for years, with whom I did have unfolding conversations because we had long-term relationships, are gone. Suddenly, all this stuff comes up for me, and they're all dead and they know nothing about it. New people come into my life, but there aren't years of unfolding conversation, and I miss that. I'm glad I am the type of person who is unsentimental enough to realize that new people can come along and become the important people in my life. Just because some are gone doesn't mean that others aren't going to appear.
MJ You're getting a new kind of recognition, but in some ways people missed the boat on you.
AM I missed the boat on it. I didn't start out making art to have a career. Early on, I was taken by the seriousness of art, but could see right away that it was going to be a very difficult road. At the time, I didn't know any women making a living. I got married and had my children. When I went back to it fifteen years later, I was so grateful that I was making art that I didn't care if I got anything from it. It took me a long time and getting cancer to realize the difference between making art and doing what you have to do to get it out in the world and share it. I believe that people who are gifted have a responsibility to share it if they are able to.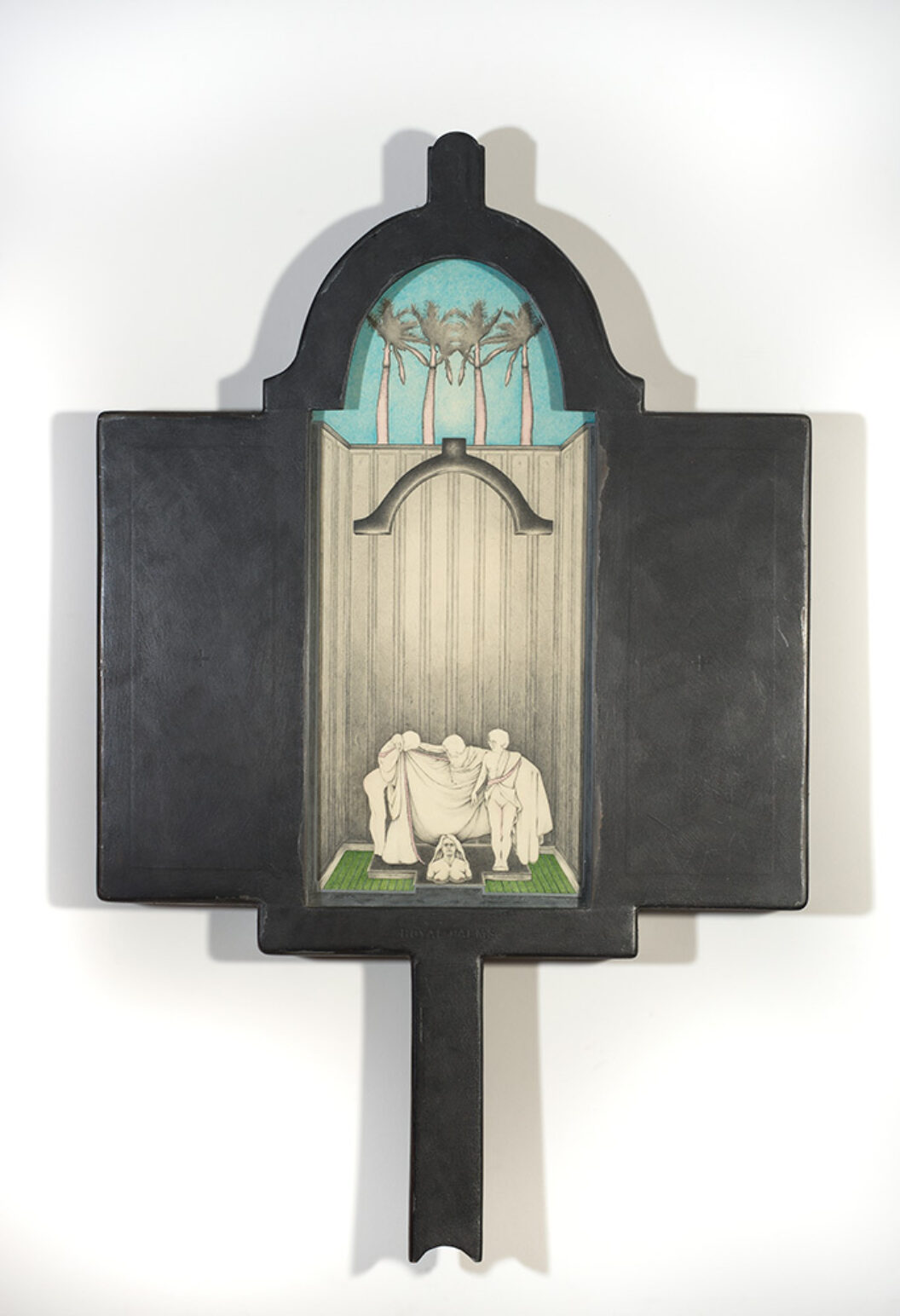 MJ What mindset do you hope people bring to your show?
AM I would like to think people don't come with a mindset; rather, they let the work "happen" to them.
MJ Which works were selected for the show?
AM A lot of the work that has been chosen is older work, which maybe is a good thing. I don't know how I feel about it, but I know that people's older work should be considered as important as their current work because that's how you tie the threads together. That's how you see the evolution of thinking and the fact that a lot of long-term artists, like myself, are working on a tapestry of sorts that is ongoing.
Her Bone: Anne Minich is on view at Thomas Erben Gallery in New York City until June 26.
Melissa Joseph is a Brooklyn-based artist and independent curator interested in connecting people through shared memories and experiences. Her work addresses themes of diaspora, family history, and the politics of how we occupy spaces. Her recent solo exhibition Née at REGULAR*NORMAL Gallery was reviewed by Hyperallergic, Antemag, and ArtSpiel. She is currently participating in the Elizabeth Foundation for the Arts Studio Program and the Dieu Donné Workspace Program.