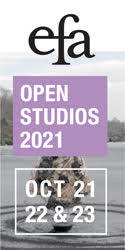 as purple shades
usher in the night
i lock myself
in our room
darkly hemmed in by
memories
we almost shared
in the pressing darkness
i reach out
to pull the purple nightshade
as a comforter to surround me
no longer taunted
i submit.
Amelia Blossomhouse is a South African in exile and an internationally published author. She currently does dramatic readings of her poetry to live percussion. Our Sun Will Also Rise, a collection of poetry, is just out on Three Continents Press.
Originally published in
Featuring interviews with Patrick McGrath, Craig Lucas, Mary Ellen Mark, Isabel Toledo, Guy Gallo, Gary Indiana, David Kapp, Bobbie Ann Mason, Roland Legiardi-Laura, John Ford Noonan, Roni Horn, and Richard Edson.