A Concept Within the Body: Andrea Miller Interviewed by Rachel Stone
The choreographer on the site of the body, nonhuman temporalities, and translating research to the stage.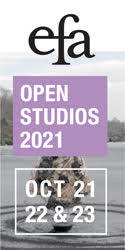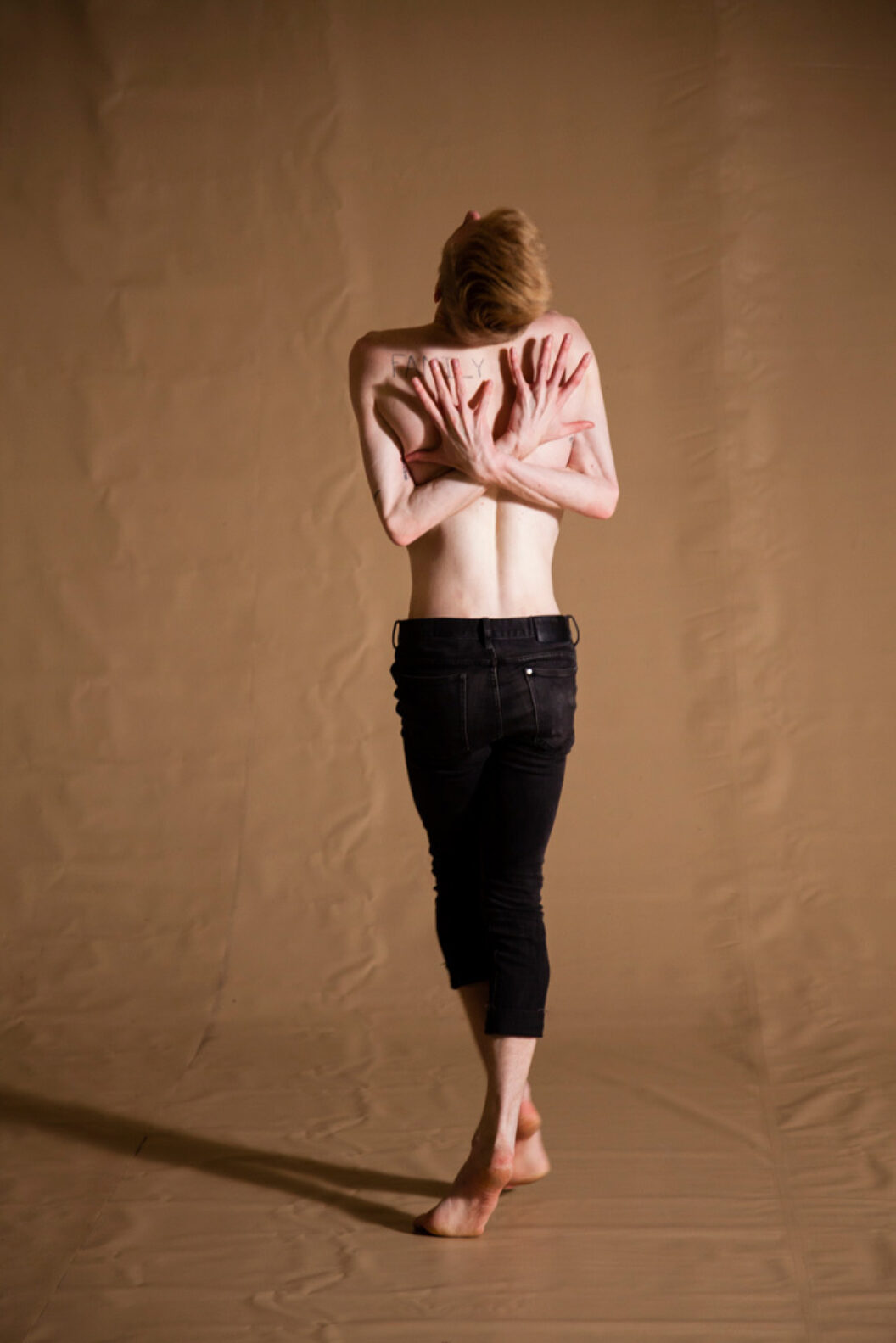 Since the promised score from composer Will Epstein is unfinished at the time of this mid-January rehearsal, the dancers of Andrea Miller's contemporary dance company, Gallim, use a David Lynch soundtrack to rehearse their upcoming performance piece To Create A World (2019). We sit in Gallim's rehearsal space inside a parish hall of a Clinton Hill church, where paper lights float over the dancers and a strip of slate-colored spandex blocks the view of the stained glass windows. After their lunch break, the dancers convene to show Miller the short phrases they have created.
Each dancer's offering is different, but they are all linked within a recognizable vocabulary: a virtuosic franticness; windmilling arms and staggering, stomping crouches that vamp up into a vibe. What they're going for today is "groove," Miller tells me, a movement quality that they have defined as an embrace of authenticity and a rejection of judgment. The hypnotic downbeat of Lynch's soundtrack serves as a grounding force.
After each dancer finishes showing a rough draft, Miller rises from her chair. To some dancers she is an editor, focusing in on a single step, paring down a phrase or honing on a flexed foot. For others, she counsels more holistically. "No more hiding," she calls to a dancer who has procrastinated on showing their work. "Let's do it."
Miller founded Gallim in 2007, creating physically demanding choreography with a philosophical, anthropological bent. Her work has been performed widely since then, and she has been the recipient of a Princess Grace Foundation Fellowship in Choreography, a Guggenheim Fellowship, and numerous other awards. In 2017, Miller became an Artist in Residence at The Metropolitan Museum of Art, the first choreographer to hold this position. During the yearlong residency, the company performed alongside the hulking, millennia-old Temple of Dendur, developing a work that Miller is now translating to The Joyce's proscenium stage.
—Rachel Stone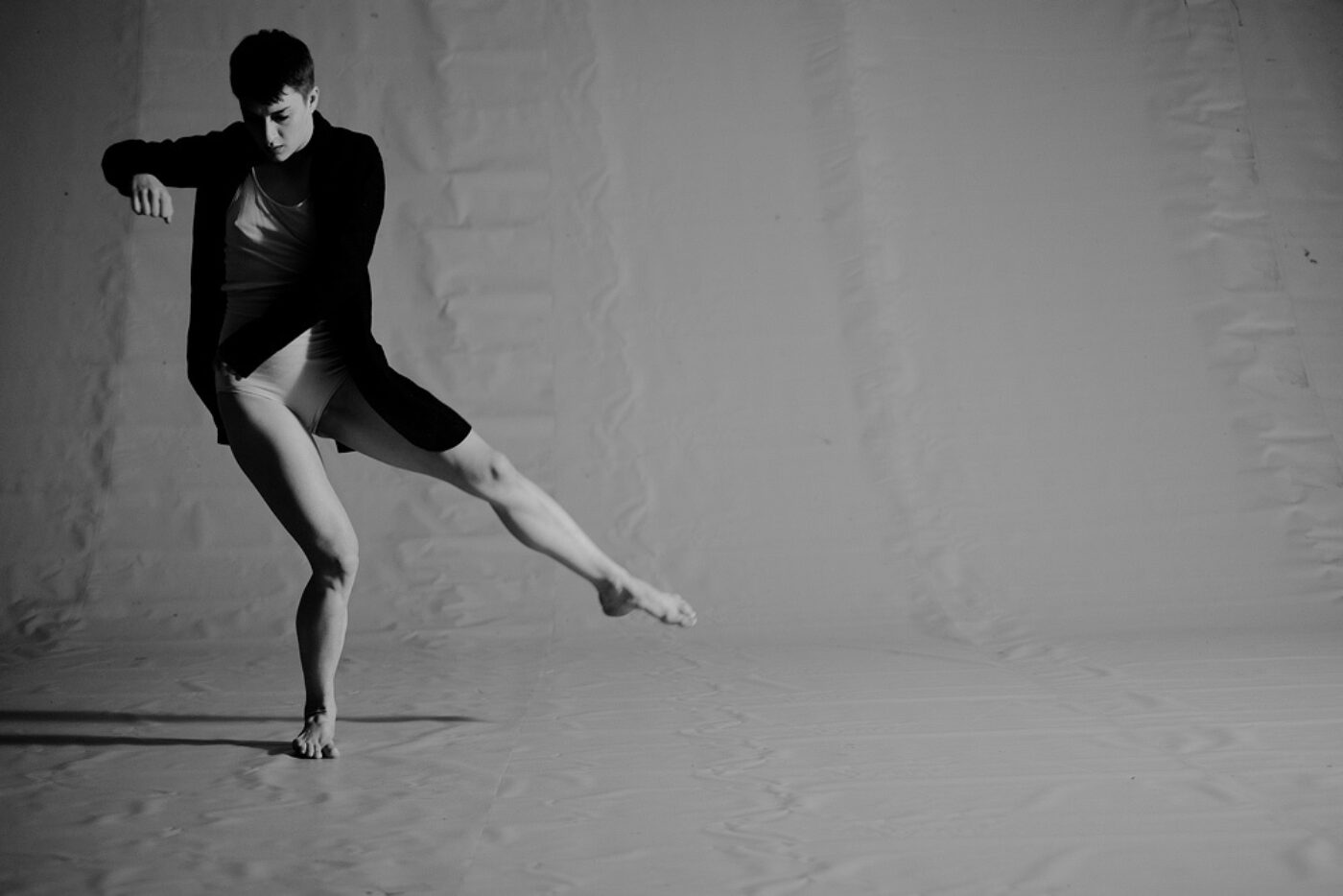 Rachel StoneCan you talk about what you pulled from your residency into To Create a World and what in your process led you here?
Andrea MillerThe first half of the piece features a lot of the language and some of the actual choreography from the residency at The Met. I'm researching the body as the place where we try to piece together our larger world, the site through which the defining moments of our life pass: birth, death, love, and pain. When I decided to tighten my focus to that theme, a whole new way of thinking about movement and its expression opened up for me—an idea of building a concept within the body.
The residency at The Met was so influential. Dancing in front of a 2,000-year-old temple and realizing that someone's hands created all of the hieroglyphs, you feel overwhelmingly connected to this chain of ancestors who have gone through very similar things. During that time I was really trying to become a little more prehistoric in my thinking on dance, movement, and the body. This is a thinking that would manifest itself in the movement language of To Create a World, along with the work at the Met Breuer, which was another type of research into the body.
RSWhen you were creating this movement language, were there any specific images or ideas that you told the company members to think about? And how do you create a link between what you want to build and how it actually appears onstage?
AMYou really have to invest research and time to see what's working and what isn't. We would get to one level with improvising and talking about what we saw, but after that a lot of the work is letting it into the body. The body usually takes it a step further—since these dancers are so well-trained, the work can develop through mastery of technique. The work also expands through some subconscious memory that's built into us: our cultural heritage, our primal personhood.
I knew I wanted to arrive at this point, but I didn't know how I was going to get there. I knew what I wanted to feel, and I kept going until I felt it.
RSI read that when you were researching at The Met, you and the dancers watched videos of weird undersea creatures and flowers unfolding over time to attempt to capture alternative timeframes and ways of moving. Has any part of your research for To Create a World followed that pattern, and can you talk about what specific research elements went into this piece?
AMOne of the dancers named this research you're talking about "Nat Geo," like National Geographic. It's present in To Create a World, too. As the dancers move from the embryonic stage to newborns, the choreography looks more like organic response than human behavior. We were trying to understand the behavior, pacing, and nature of non-human organisms—insects, bacteria, icebergs, flowers, stones—and how to embody those things. We tracked the process of growth and decay that they undergo on a daily basis.
We really took a lot of inspiration from the timing of other organisms, which feels almost unnatural to us. After this Nat Geo section, To Create a World moves into how man is born, and we take him to a place where he evolves into a cynic. Then from this cynicism, the dance culminates in the groove you saw, then into a transcendence. Whereas the first section has a ton of research and information behind it, I found the "groove" to be very personal. Creating it was less of an external research process, and more of a search for clear personal experience that felt very shared and relatable, even if it might not be recognizable as such. Instead of external references, I would talk to the dancers about going out dancing. When I go to the club I always feel like I'm partially there to dance with my friends but more to experience an exorcism: to get something out, or feel something release, or escape, or maybe all of that.
If life is filled with so much hardship and pain, how do you get to a point where you can both recognize the beautiful things and let them affect you in a way that enables your spirit can transcend such heaviness? We look for a lot of those answers outside ourselves—looking at your phone, through substances, or a boyfriend—disassociating through focusing on external things that make you happy. The real work happens when this question is something you can solve with yourself, with your own consciousness and the patterns in your brain, with your body, with the way you talk to yourself about who you are, how you berate yourself, and how you love yourself or are grateful to yourself. I feel like the work has to be done here, in the body.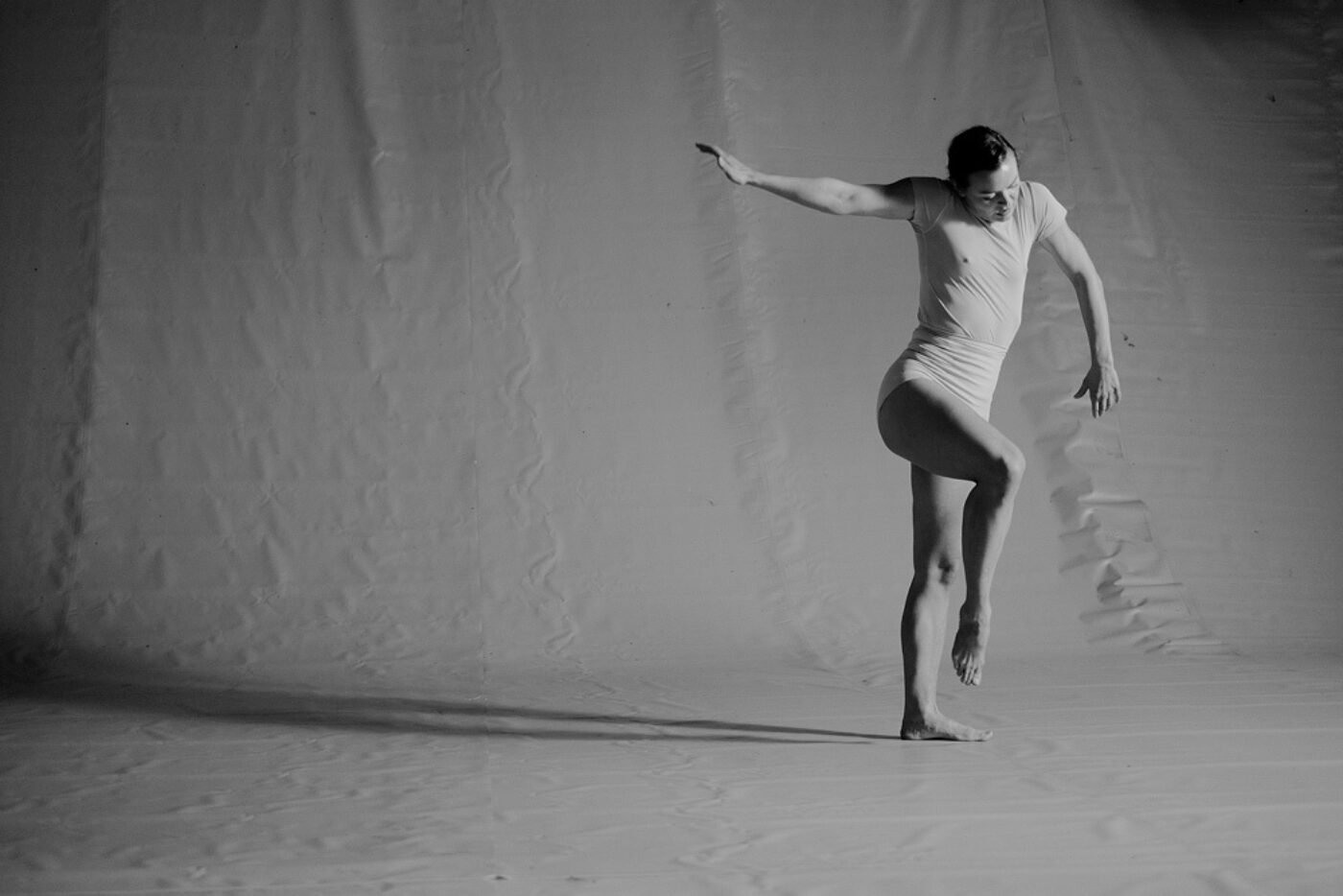 RSThat's beautiful. When I had read that To Create a World would grapple with the instinct to survive, I assumed this would look like art about extremophile beings. But what you're talking about seems spiritual and superbly human. I should mention, we're in a church now, and earlier you created work in the Temple of Dendur.
AMI definitely connect to that. I have a relationship with a spiritual place, or a god, or something. I do feel that this spirituality is present in my life, but in many ways I just feel that the task is our task. Like the myth of Sisyphus pushing this boulder. We are pushing something up, and we just have to find a way to love that boulder. RSDoes having this topic—existence and the human instinct to survive—on the brain impact the way you move through your own life?AMI can't not have it on the brain. I think I was born thinking, We're going to die! Seeing things move and change makes me nervous. This awareness that things are going to change is always part of me and something I try to solve in my work.
In this life, the one thing we know is that life is movement—physically and otherwise. Things will change and continue to change, and grow, and decay. It's a very slow chaos.
RSI noticed that when dancers would finish their section of choreography, you would stand up and talk to each of them off to the side. Would you give them specific edits and concrete work to complete on a phrase, or do you stay general?
AMEach dancer is different. Allyson [a company dancer who has worked with Miller for over seven years] had a phrase that was already very cohesive, so I could look at what I wanted to cut out and what I wanted to see more of. When I noticed that another dancer needed to add some more edge, I would give them an overall idea. The dancers are at different places with their works. Some are struggling, and once in a while you just need to tell them: "This is great," without giving them any feedback. Once they stop questioning everything they do, they'll make better material. You're also trying to figure out where to place them in their process. Some need to be pushed, and some are resting on their laurels.
RSHave you always worked this way—coming up with a set of shared ideas together, breaking apart, and watching what the dancers bring back—or did you develop this method specifically for this piece?
AMNo—when I got pregnant I had to really adjust how I was working, because I couldn't move the same. It was a big transition for me and how I make work. I had to learn how to direct, which I believe has given me more language to describe what I'm looking for. It's also set the stage for the dancers to be able to be creative and think for themselves and not wait for me to give them materials for the movement. It's been very useful and made me a better communicator.
RSHow do you switch over from performing in such a grand space to performing on a traditional proscenium arch stage at The Joyce? What were you able to take with you?
AMIt's a lot less translatable than I thought it would be. The theater has specific ways to reduce an effect or draw the audience's attention. There's no lighting in the Temple of Dendur, so thinking about how you bring focus to things in the space is just really different. And sometimes I'm confident, thinking: "I can do this; I'm a choreographer," but creating for spaces, or even for durational programs, is just a whole other beast.
I tried bringing some of what I learned from this residency back to the theater this summer, and it just didn't work. It didn't have the same impact as when you could be so close to the bodies, or facing the Temple of Dendur. It just didn't work. So it's a risk to do it again. But I feel like I have a whole lot more information as to what works about it and what doesn't.
To Create a World premieres at the Joyce Theater in New York on February 12.
Rachel Stone is a writer from Chicago based in Brooklyn.