Animals say it better in Yoko Tawada's Memoirs of a Polar Bear.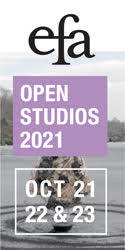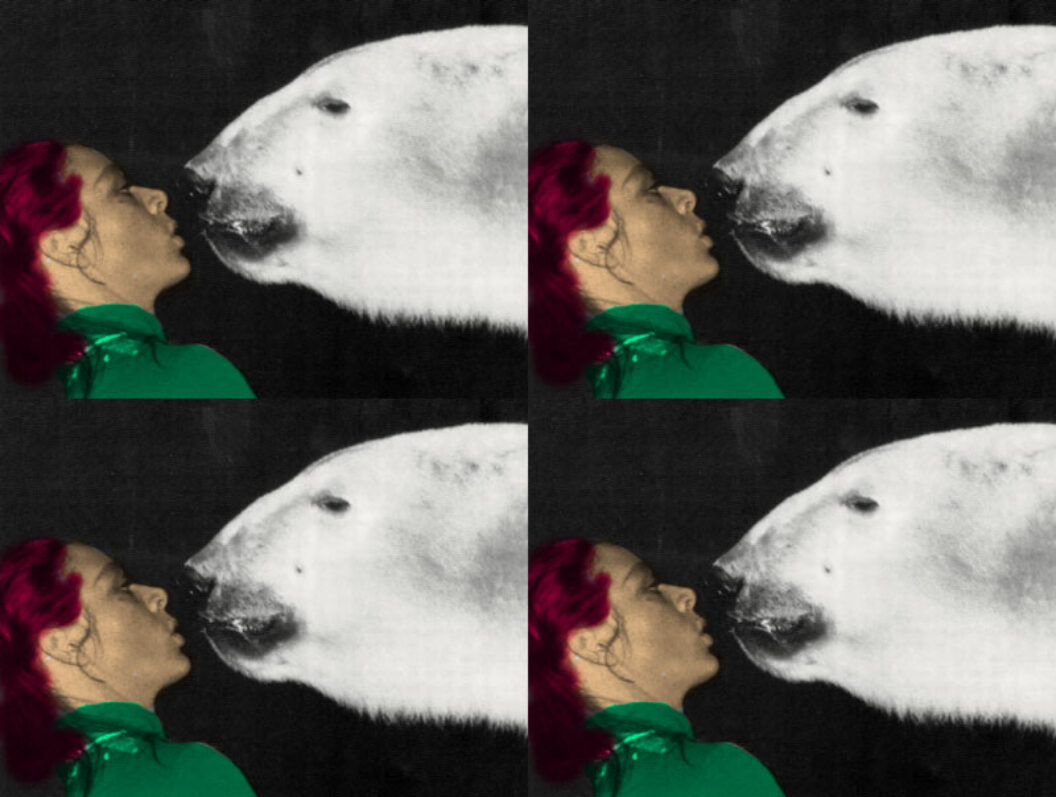 Yoko Tawada's novel Memoirs of a Polar Bear (New Directions, 2016) opens with a bear, the first of three generations of authors, recalling her traumatic childhood in a Soviet circus. A sea lion editor circulates her story in a literary magazine, the Russian censors take notice, and the bear is exiled to West Berlin. The novel is less about the politics of the time, though, and more about the struggle of expression itself. "In the past," the bear agonizes, "I'd used language primarily for transporting an opinion to the outside. Now language remained at my side, touching soft spots within me." But when her work is translated, she becomes alienated from her own story, complaining that the German translator "turned my bearish sentences into artful literature."
Though Memoirs depicts an unmistakably zany world, its furry narrators are rendered emotionally identifiable precisely for toiling to translate interiority across languages and cultures. Tawada herself is famous for writing between languages—and to great acclaim in both German and her native Japanese (she is the only author to win both the Goethe Medal and Tanizaki Prize). Susan Bernofsky, her primary translator from German into English, told me that Tawada's writing, though grammatically impeccable, is "marked by a slight quirkiness." This is perhaps because she is "always foregrounding the complexities of having a mother tongue in her writing, so the built-in alienation, slight as it may be, is programmatic." This insistence on the theme of alienation and the complexity of expression pressurizes the book's otherwise childish menagerie conceit.
Tawada, of course, is no stranger to handling issues of language in her own writing. Much of her early work in the '80s and '90s is absorbed with establishing a place for herself in German letters. In "Canned Foreign," which appeared in the first story collection she published in German, she wrote: "I already knew the alphabet when I arrived in Hamburg, but I could gaze at the individual letters for a long time without recognizing the meaning of the words." It's a familiar feeling to language students the world over—understanding the symbols, but not quite knowing the code. But there's a problem that goes beyond mere understanding:
…I realized that my native tongue didn't have words for how I felt either. It's just that this never occurred to me until I'd begun to live in a foreign language. Often it sickened me to hear people speak their native tongue fluently. It was as if they were unable to think and feel anything but what their language so readily served up to them.
Tawada's bilingualism might allow her a broader range of expression than most authors enjoy, but it also lays bare the gap between languages, where the traditionally inexpressible resides. With Memoirs, she has found a set of narrators capable of filling that gap—bears who, unlike humans, are not limited to what is "so readily served up." This time, Tawada has her characters embody what in her previous fiction has remained in the realm of the metaphysical.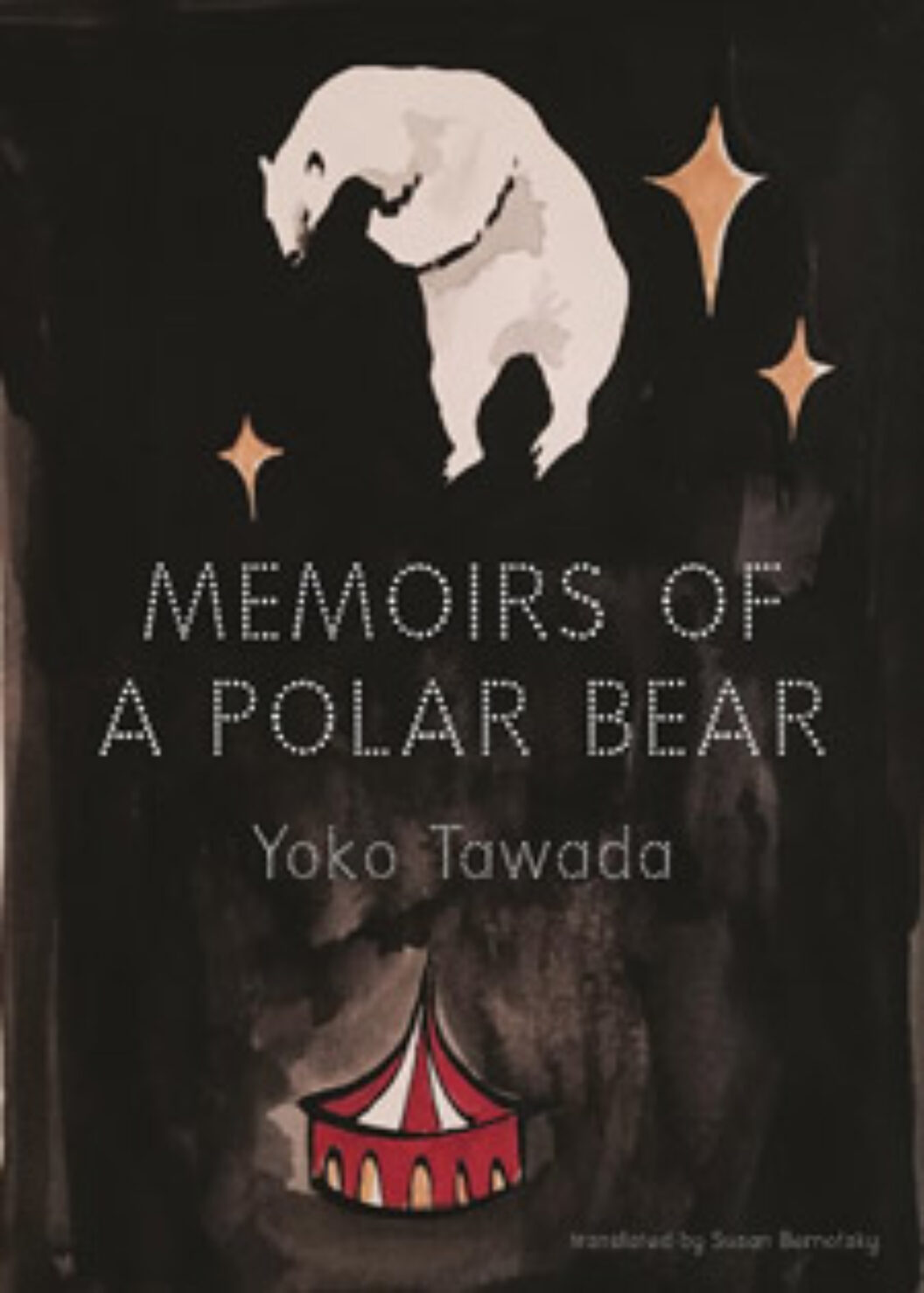 To this end, the second chapter focuses on Tosca, the first bear's daughter, who is living behind the Iron Curtain. Narrated by a human named Barbara (Tosca's trainer), this section of Memoirs recasts the complexity of translation into the even more arduous task of communicating across species. The two are closely bonded, and they plan a "Kiss of Death," wherein Tosca plucks a sugar cube from Barbara's mouth. Before this feat can be staged, a large black paw-print interrupts the prose and we learn that what we're reading, apparently, is not Barbara's narration but rather Tosca's attempt at "committing Barbara's life to paper." What was established as a human familiar is revealed as a metatextual trick for inverting the traditional relationship between animal and human—the bear projects her trainer's interiority, not the other way around. She writes that Barbara's soul "was made up primarily of languages—not just ordinary, comprehensible languages, but also many broken shards of language, the shadows of languages, and images that couldn't turn into words." Tosca is capable of reaching a part of her friend's soul that Barbara herself is blind to, and her writing is taken up with putting those "broken shards" together.
Knut, Tosca's son, spends the book's closing chapter attempting to do much the same for himself. Rejected by his mother and cared for by a zookeeper in reunified Berlin, Knut's enclosed adolescence is lonely and somewhat stunted—he doesn't even speak in the first person until an unpleasant Malaysian Sun Bear mocks him for putting on airs. Even so, Knut laments that once he "started using the word 'I,' the words spoken by others struck me like stones." Like Tawada herself three decades ago, he has been dropped into an unfamiliar life, and so he must pull the divergent languages he encounters—physical, spiritual, emotional—into a coherent one.
What to make of that life as an all-too-human reader? In one of Barbara's dreams, she complains to Tosca about her lackluster attempts at writing a biography. Tosca instructs her that "first you should translate your own story into written characters. Then your soul will be tidy enough to make room for a bear." Writing, for Tawada, is solace—the only way for us to do what the bears in this story do naturally is to pull together the pieces and express something innate we didn't know we had language for. Memoirs' great triumph is to literalize this process, to replace a metaphysical problem of expression with concrete representation. It creates a context through which the ineffable can be explored—instead of the fuzzy-edged spirituality of Tawada's earlier work, there's something concrete happening here. While her previous work deals with the inherent limitations of trying to write across languages, Memoirs creatively reconciles this process without having to resort to writing in two languages at once. By depicting an impossible kind of conversation between species, a third, purer expression emerges. Only by rendering this imagined possibility for communication does Tawada find the language she's been looking for.
Kyle Paoletta is a researcher at GQ Magazine. He tweets @KPaoletta.