5 Broken Cameras by Liza Béar
Liza Béar sits down with Emad Burnat and Guy Davidi, whose documentary tells of the building of a separation barrier on the West Bank.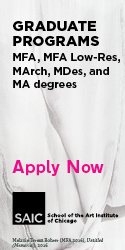 The day Emad Burnat's fourth son Gibreel was born, Israelis uprooted olive trees in his West Bank village of Bil'in prior to building an illegal separation barrier that would deprive the Palestinians of 55% of their arable land. Initially with a consumer camera, Burnat, a freelance TV cameraman, started filming both the ensuing militant protests, creative counteractions and the effects of the barrier on his family's life as his son grew from baby to toddler. Soldiers shot at Burnat, bullets lodged in his cameras, and one of his best friends died. After accumulating 700 hours of footage over a five year period, he met Guy Davidi, an Israeli activist filmmaker then working on a film about the water problems of the region. The two decided to collaborate on Burnat's footage and give it a personal angle, telling the story of the conflict from the cameraman's point of view and structuring it by the lifespan of the five destroyed cameras.
Interview by Liza Béar. The film opened at Film Forum on May 30. Previous screenings at Sundance and New Directors New Films 2012.
Liza Béar is a contributing editor at BOMB.