Forty Years of Sun-Soaked Revenge: Hélène Cattet and Bruno Forzani's Let the Corpses Tan by Dana Reinoos
The directors' latest work will be shown alongside the sweltering, grimy films that inspired it.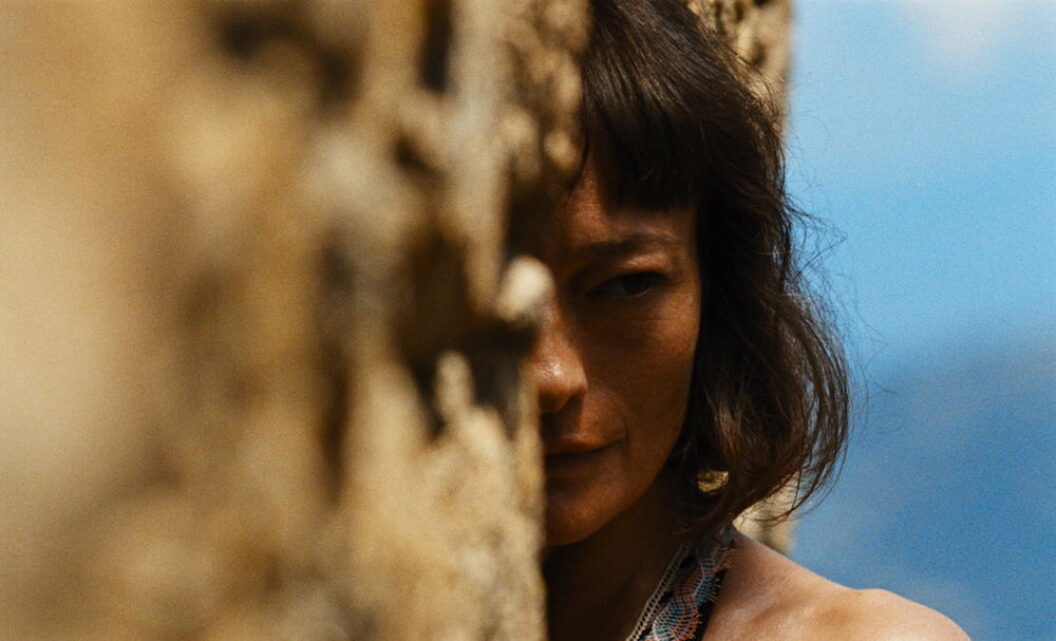 Black leather gloves, a .45 revolver, a solitary bead of sweat down a man's forehead: this is the language of genre films, its symbols so singular even oblivious viewers can identify. French filmmakers Hélène Cattet and Bruno Forzani speak this language fluently, and in their third feature, Let the Corpses Tan, expand their vocabulary beyond its origins into something contemporary and avant-garde. Quad Cinema, which opens the film on August 31, has provided Cattet and Forzani the opportunity to screen personal favorites that influenced Corpses, placing their film in an enriching context of forty years of genre experimentation.
Let the Corpses Tan takes place on sun-baked Corsica, an island that, while French, has a culture strongly influenced by nearby Italy. Equally, its French filmmakers draw their cinematic influences from Italy's spaghetti western, horror, and poliziotteschi (Italian crime films involving bloody conflict) genres, creating a Euro-mashup of sensibilities. The plot, loosely adapted from Jean-Patrick Manchette's 1971 novel of the same name, revolves around Luce (the remarkable Elina Löwensohn), a middle-aged artist who summers in the south of France each year with a revolving group of friends. In the opening scene, Luce shoots bullet holes into her canvasses of runny colors; later, she stores her revolver in a jar of paint as she naps naked. Luce is undeniably attractive to her guests, due to her potent combination of overt sensuality and utter nonchalance. She is an anomaly in Corpses context: an older woman who is desirable and self-sufficient.
This year, Luce's guests include her current paramour Bisorgueil, a lawyer who brings several unsavory friends along, and her former lover Bernier, whose wife and son arrive unannounced. The lawyer's friends—including the grizzled Rhino—take an outing to town to do some shopping and rob an armored truck of 250 kilograms of gold bars, killing several guards along the way. The police stop by Luce's place on a hunch, and these disparate groups are thrown into a whirlwind of bloodshed, a barrage of bullets and double-crosses that lasts through the stormy summer night—the only reprieve from the torturous sun. The day's blistering heat is a crucial part of the film; even the title Let the Corpses Tan evokes burning flesh on white hot sand. Characters are dehydrated and disoriented, and bodily fluids—sweat, blood, and piss—are splashed all over the sandy resort.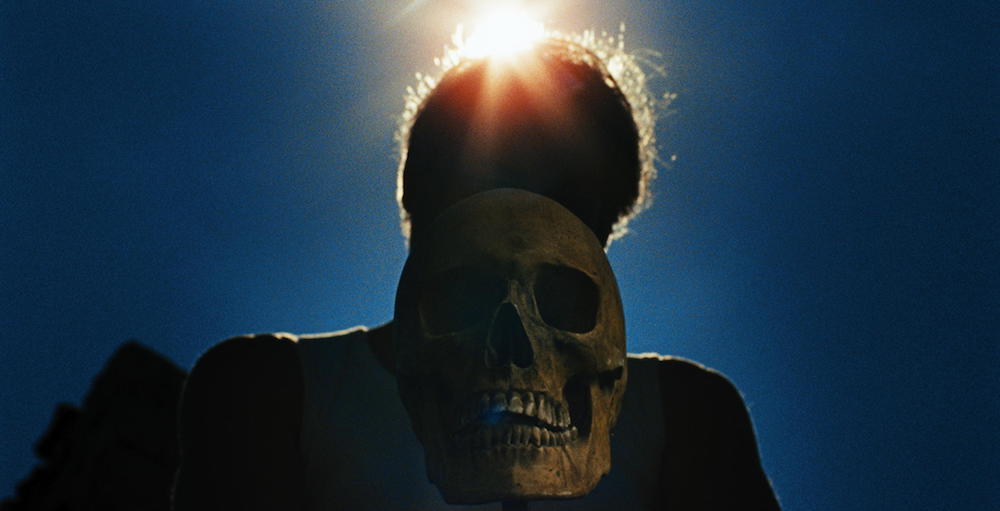 Though the film sounds densely plotted (most poliziotteschi feature double-crosses, triple-crosses, and forbidden affairs), the story is used as a springboard for experimentation. The characters' sexual fantasies (or memories?) are presented in blindingly sunny scenes of a golden, glitter-covered woman looming over her lovers, erotic yet threatening. Soon, moments of carnage take on a dreamy, sensual quality, as when Bernier's wife imagines her clothes being torn off by a hail of machine-gun fire.
In the Quad's accompanying series, Cattet and Forzani's experiments are placed in a lineage of films about thieves and murderers, an anarchic cinematic space not unlike the outlaw camp in Face to Face (screening as part of the series). The two spaghetti westerns—Face to Face and Django Kill … If You Live, Shoot!—provide the clearest framework for Corpses: sweaty, sun-soaked fantasies of ruthless violence. In Face to Face, Tomas Milian plays an outlaw on the run who takes a northern professor with tuberculosis (Gian Maria Volontè) hostage, and eventually under his wing. Volontè's character, much like the lawyer who facilitates the robbery in Corpses, lives squarely within the law until he realizes he can use his book smarts to manipulate those around him, transforming a ragtag bunch of criminals into his quasi-fascist personal army. Face to Face renders justice both personal and plastic, yet never discards it. As the standoff continues through the night, the characters in Corpses have evolving ideas of justice based on who is still alive, but none misses the chance to enact violence upon those who oppose them.
Though the spaghetti western references in Corpses are most obvious, the film has even more in common with poliziotteschi. Cry of a Prostitute is a particularly brutal example, starring Henry Silva as a killer radicalized in the ways of merciless punishment in America, called back to rural Italy by a Mafia don to act as enforcer during a sweltering summer. Baby-faced Barbara Bouchet is magnetic as the don's wife, a former sex worker now kept as a rich man's pet. From the moment Silva arrives at the don's home, Bouchet has her big eyes on him: in her first scene, she takes a showy milk sponge bath in the barn in full view of Silva, a salacious display of untamed libido. Before the film is over, she is raped against a bloody animal carcass and (showcased on the original American poster) savagely beaten in the face by Silva. Through it all, Bouchet keeps her dignity, her feminine rage, and her sexuality intact; she is Cry of a Prostitute's vengeful heart (remarkable for a macho genre like poliziotteschi). Though Luce never has to endure such brutality, she is cast in the same mold: a woman unbowed by the violent patriarchy of her companions.
Other films in Cattet and Forzani's series are dark visions of worlds that exist beyond the boundaries of acceptable behavior, where Let the Corpses Tan also lives: Piero Schivazappa's psychedelic, kinky The Frightened Woman; The Road to Salina, a sweaty, stolen identity tale (with a late performance from Rita Hayworth) that flirts with taboo; Gaspar Noé's provocative debut I Stand Alone; and genre luminary Jess Franco's jazzy revenge film Venus in Furs. A lighter film that acutely influenced Corpses is Danger: Diabolik, a comic-book adaptation from horror auteur Mario Bava. Diabolik and his partner-lover Eva don leather bodysuits (in Corpses, the cops are outfitted in similar, bondage-reminiscent black leather outfits) to rob an armored car, evade the police, and look enviably sexy at every step. Watching Danger: Diabolik's mod escapades—including a love scene with Diabolik and Eva on a revolving bed covered in money—it suddenly becomes clear why the thieves in Let the Corpses Tan took that outsized risk: being a thief is sexy. And that's the joy of this series; Let the Corpses Tan becomes richer, not reductive, when placed in context with its forebears.