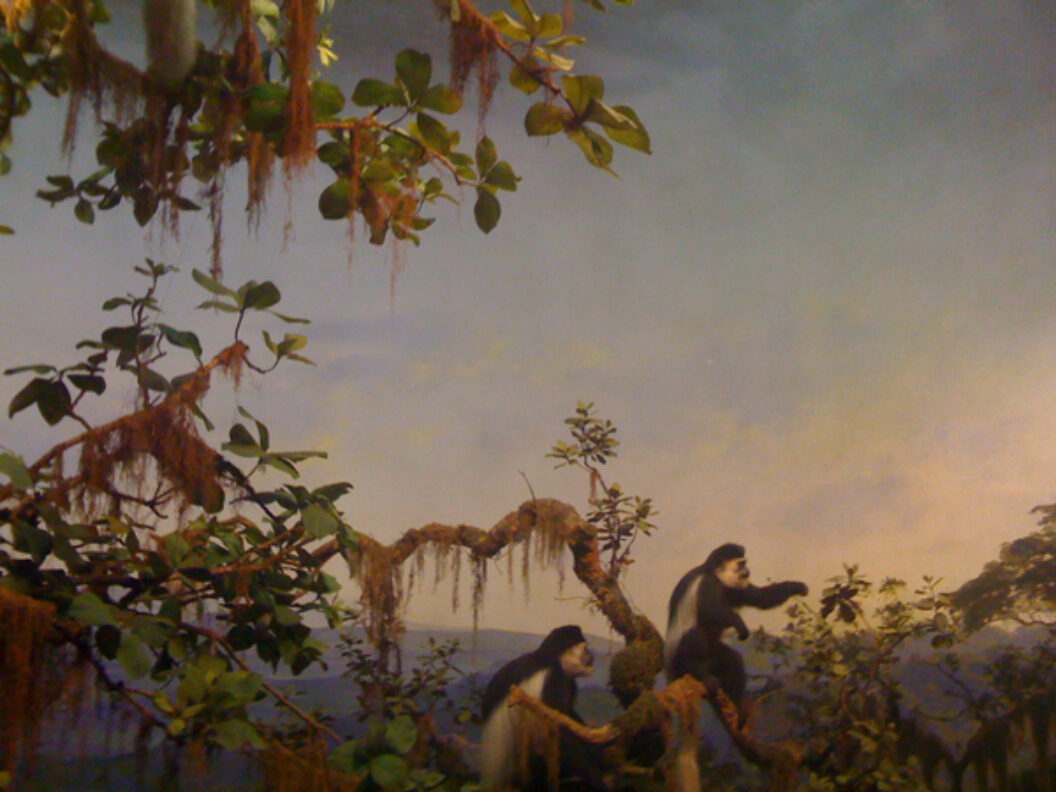 Daniel Poppick is "assisted by a radiance of bending." Many of the most beautiful lines show grammar almost breaking up: "For you was sunburnt I are leaving we am buoyed by / Homages…" Bending, buoyancy—the poems have both delicacy and force. "We am" might be a solecism, but it's also an urgent dream. Reading, we am radiant. "Between us flows a school." —Ben Lerner
Glass Horse
by Daniel Poppick

1.

The sea can do things that are almost amusing. And to think
it thinks some spells are conductive, and goes on letting
you believe just what it does. Given the salt it isn't
unreasonable, if you deem air
malleable, this present air.
Our fathers are laughing, and the waves.
Allow me to dwell on this. The trick I believe is our fathers

already abundantly there for the bending,
abundant as rocks the sea generates.
It is a matter of selecting

from the menu of temperatures your face is
pressed to even as we speak. A meteorologist
rides a horse out of a forest to find us sitting here by the sea.
His robe drenched with paint, perhaps glue.
He is whistling, he hums
and then gulls flying away, the former melody
gulls pinned to the sky. Are you watching him as


2.

We were trying to build serious
grasses, lamping baseball in its fiction.
Before departure darkened those strings
sunset busted from my lip, but now
it's balding, the field replacing its mouth with graze or the useful
armor blue slips from our house,

from the window, a mammal.
I watched one leave the kitchen and another chase and
the scene immediately misused, a small
motor piece in Technicolor's
dialect gone rogue, an illustration when we

needed photographs,
whole albums to choose from and model ourselves
with and after, because it was night,
and whatever we made was going to have to diamond
both of us until morning. When I watched them pour
across the street it was like


3.

I wrote a story about my father, only
the first sentence was true. No knowing when I finished
and denying beginning both
lungs and bees engineer a peace not peace.
So when I tell you I don't know anything you can
believe me with skin, as the glitch
language is there to argue with truly
stuns me into something like night. I wrote a story about gulls,

only the word goodbye was true, an army of referees in

two languages, one for winter and the other
for fall. A laughter filled the field designed to break people.
Silence for riding, the door to my bedroom would not
click shut, like silence the sun makes available in trees
and the desk trees are thin parable for.
The sun moved among my calculations
writing a story about a father stitched with bees.
I am standing by the sea, a parking lot for


4.

We had this ashtray
storing sex in a little annex. Without knowing
who had filled it (you and I had not and our fathers
had only just arrived) the guess I hazarded that afternoon
seemed to helium whole neighborhoods

against our chimes.
You suggested we play a game about celebrities.
In one round each person could use a word
and in the next rounds we couldn't use words.
We pasted cards to our foreheads and when our fathers
leaned in to hear us hazard our guesses
whole instants came to last like cigarettes.

At the breakfast table we averaged two blessings per meal
and conversation often lighted on as many
as six saints, one being baseball, another our house, another
the animal we had forgotten, another photographs,
another gulls eating ash from our hands to


5.

The horse melts to houses where her hooves touched water
so still its houses touch fire.
Air the masterpiece of obstruction, in color and
newly remastered
every night of our lives, an anniversary cleaning its teeth with gulls.
We can agree gulls are as much a government as the changing
of sails, but by what color rope? The horse says governments
speak in color bars while television
only speaks in news.

In my father's version news is spun from trees' fingers
as peace stained blue
and you and I need white. The meteorologist perched above the
sea setting off flares incites us to
move, but you select the sounds you bead yourself on.
You've fallen asleep in the lighthouse again. I'll keep
listening for both of us tonight, rattling in the branches
lit red yellow blue


Overpass
by Ally Harris

Man's false harp activates as known. Mane-glut rubies off history-prone table talk. Brim up for leave. Thrice no crawl back but fret none hard tenant of the gown. At the walkwater insight-gold loams quietly & itch maw (attached thought-action) thatches wide what shabby hearing doses far more clearly, fastens stock gesture to affection. Complaint slips from the lobe and tinks into grass like an earring. The image car deviates off rock, pitches, fevers into fire. Land soaks and expands. Gusts of feeling contained in lines. Cloak space in name. That name will change.


Chadwick Motif No. 120
by Dunstan Christopher

We walked under the syrupy
tree, its cum-fragrance hazing
the surrounding air. Defensive
as I was—this diet of humiliation.
Planes weren't high in the contrast
sky, the horizon just washed
out, the silver lake scenery washed
out, the palms washed out, the reservoir,
the autos, the concrete washed out, bled
substance, thirsty for a coherent narrative.
You kept referencing the desert, my head argued
Mediterranean. How oppressive and plain.
How insistent my daydream, how extreme.
How sad sap, last train. Dessert just out
of reach, or when I reach, I stumble.


From darklings
by Ben Mirov
nothing solid clone
floating like music
the sound of music
fading in the dark
the dead part in everything
shinning and dull
its hands are raised
like it's begging for food
sound gives life
death's sound too


Channel
by Iris Cushing

Water cuts the earth in private, although
anyone who wants to see it happen

can go down the river in a tin canoe
and camp among the tamarisk.

I'd like to do to you what the Colorado River
did to the Grand Canyon.

My tools double as omens:
Hatchet, hammer, digitalis,

velvet sack of victim's birthstones.
Paleocene condensed

into a film canister,
devoid of air and water.

I'll smoke the contents of this foil
and before the day is done

I'll have made one plain stone
into a cubic zirconia.

You'll be somewhere downriver,
spread out beneath the sacred datura,

its white flowers protective bells
over your sleeping body.

I'll pick one flower and offer it to you
with your clear gem hiding in its cup.

You won't see what's in my other hand.


Sea Ranch
by Laura Goode

And if there were an untraveled land
to remember you by,

I'd like most to leave it at a shattered shore—
shirred marbled cows grazing over

the glaucous sea grass, redwoods supervising
the glass jeroboam fall, a single pink cairn blessing

the bluff over the highway. The ruin concedes into
obdurate sea. Our shutterbugs dogged

in their quarrel with light, sea-salted angels
pensive and mendicant in the mountain's

papoose, lambent panda man barefoot
and sangfroid in the surf for

days, for days. A sweater optimistically
ditched. The rust-locked river road away,

the sky's mystic islands an arm's length over
the hummingbird thicket—nostalgia

for our youth still premature but imminent
yet, distinct as an old lover in its fraught

approaching form, a vote against oceans
but in favor of waves. Come

closer. This, too, is the ruin where you whispered
confidences on the deck, the sweat

of the rosemary bush hot on the horizon, you
little maharajah of the lotus-eaters,

you benison, vox libri, sweet-lilting passenger
of light. We have lived this

year to the point of tears. At the terror
of the bluff I have found flora in crevasses

that permit little else, a gratitude like vowels,
a target-rich territory of future untraveled.

A cannonball through the brick house
wall of my internecine heart, and a garden
?
on the other side of the wall.
Daniel Poppick lives in Iowa City and teaches creative writing at Coe College. His poems have recently appeared or are forthcoming in Colorado Review, Denver Quarterly, Kenyon Review Online, and the Claudius App. He edits the Catenary Press with Rob Schlegel. He is the winner of BOMB Magazine's 2012 Poetry Contest.
Ally Harris is a graduate of the Iowa Writers' Workshop with an MFA in Poetry. Her poems have appeared in Agriculture Reader, Sixth Finch, interrupture, Everyday Genius, Poor Claudia, and Tarpaulin Sky's Chronic Content. She lives in Portland, OR, where she tutors youth for Student Alliance Project, and has a chapbook of poems called Floor Baby out from Dancing Girl Press.
Born in Detroit, Dunstan Christopher currently resides near Sunset Junction in Los Angeles, where he wakes every morning to gaze wistfully at the Hollywood sign. He is a writer, designer, and musician specializing in screenwriting, poetry, and letterpress printmaking. His first chapbook, Motives, was published by the g.e. collective in collaboration with Poetry Flash.
Ben Mirov is the author of Hider Roser (Octopus Books, Summer 2012) and Ghost Machine (Caketrain, 2010). He grew up in Northern California and lives in Oakland. You can follow him on Twitter.
Iris Marble Cushing was born in Tarzana, California. In 2011, she was a writer-in-residence at Grand Canyon National Park. Her poems have appeared in the Boston Review and other places. She lives in Brooklyn and is an editor for Argos Books.
Laura Goode is a novelist, essayist, poet, and screenwriter. Her first novel for young adults, Sister Mischief, was released by Candlewick Press in 2011, and called a "Best Book You Haven't Read of 2011" by Vanity Fair online. She is the executive producer of the feature film FARAH GOES BANG, which she co-wrote with Meera Menon, and her poems and essays have appeared in the Los Angeles Review of Books, The Rumpus, The Faster Times, Boston Review, Racialicious, Feministing, The New Inquiry, IndieWire, Denver Quarterly, Dossier, Slope, Fawlt, and other publications. Laura was raised outside Minneapolis, received her BA and MFA from Columbia University, and now lives in San Francisco. You can follow her on Twitter.