2010 Poetry Prize Winner, Judged by Susan Howe: Two Poems by Matthew Reeck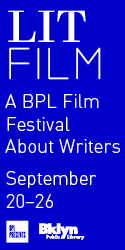 Intercepted Telegrams of a Man in a Tartan Shalwar Kameez
 
telegram #1 sent from Rawalpindi
from the furthest margins of British     no friends or relatives in
after fifty years India was the   home becomes disputed when
every community has rules implicit & explicit   a homeland is
 
telegram #2 sent from Bhopal
like a seal of tendency    each new place provides grounds for
what you choose to identify with    khoyals in the trees &
sing during the monsoons    in the parochial community
 
telegram #3 sent from Shimla
was to marry a native woman    though he'd become too Rajput
to deal effectively with    knowledge of history tames
the visceral reaction to    Hindu values of purity & communal ritual
 
telegram #4 sent from Mathura
create    the world's largest "working" democracy
1.1 billion people & a third the size of the US    place names are
of a separate past    Pottawatomie & Konza & Topeka & Wichita &
 
telegram #5 sent from Hyderabad
Khair-un-Nissa married James Achilles Fitzpatrick    in a country of
dispersal & wander, community    (a) bow slightly your head
(b) wiggle your head (c) say thank    without religion humans
 
telegram #6 sent from Chennai
would have remained strictly tribal    attitude of obedience to
a non-natural prohibition    outward markers dilate the sense of a
literature of escape allows    Hindu women cleaned more
 
telegram #7 sent from Gandhinagar
regularly than the British    chicken tikka masala is the national dish of
you cannot become Hindu    immigrants hovel in American ghetto
boarding houses    with each new language, the foreign opens
 
telegram #8 sent from Hubli
living in the vice grip of    how a guy treats his mother is a better way
to know    The Rolling Stones as cultural capital or Schubert or
Vilayat    Ochterlony strolled Delhi in the evenings with his 13 nautch
 
telegram #9 sent from Lucknow
girls on    river called the Indus & beyond people called the Hindus
Dravidians most likely comprised    12 Japanese tourists, a Chinese
massage parlor in Quetta where    I enjoy speaking out of my self & into
 
telegram #10 sent from Raipur
your canon does not acknowledge … a new name—Saleem, as in
Prince Saleem of    he had to be circumcised to marry the moor but he bled
Satya Sai Baba & the Chishti shrine in Ajmer &    Charles II issued
 
telegram #11 sent from Delhi
an order for all absconded servicemen to    the purplish tinge to her gums
& nipples    on November 7, 1801, under conditions of greatest secrecy
identities turned the    curtain gently moving & my fate was
 


The Other Side
Written in erasable ink
this is an erasable
poem, each word has been erased
from …
Only from above is
anything whole, nothing makes sense
on first reading, of all
this poem
expresses, the mistake gets taken
for what it is, erase this
& you get, erase that
& yet again, constantly
on
the verge of … listen to
the hours of the world through the
window, automatic-response
syndrome—what you never notice
in the routine
of day, nothing unexpected, nothing seen.
This is the part you don't mind,
too many moving parts & you escape
to the roof …
This is
possible only when not concerned
with lying, likewise the truth, when
alone in your ruined anagram,
the body
in peril of disappearing,
the circle
fading away …
Like all degrees
of remove, the pathology
rises just millimeters,
spread to the mind from the page
it cannot
project, now any morning you wish
you replace
the irritant—
you're a man, you become a woman,
you're a woman, you become
a man … Turn the sign around,
it doesn't say stop,
you're a note to yourself, a pole,
an octagon, where
you start from …
Matt Reeck has published poetry and translations in a variety of magazines. Coyote Pursues, his marionette-theater collaboration with the visual artist Deborah Simon, was performed at St. Ann's Warehouse Labapalooza! Festival this past June.
 
This issue of First Proof is sponsored in part by the Bertha and Isaac Liberman Foundation and the Thanksgiving Fund.
Originally published in
Featuring interviews with Jim Nutt and Gladys Nilsson, Rochelle Feinstein, Rae Armantrout, Tristan Garcia, Apichatpong Weerasethakul, The Bug, Sarah Michelson, and Adam Pendleton.