Discover MFA Programs in Art and Writing
Featuring interviews with Young Joon Kwak, Kazuo Hara, Bill Jenkins, Ligia Lewis, William Basinski, Titus Kaphar, José Roberto Cea, and Barry Lopez.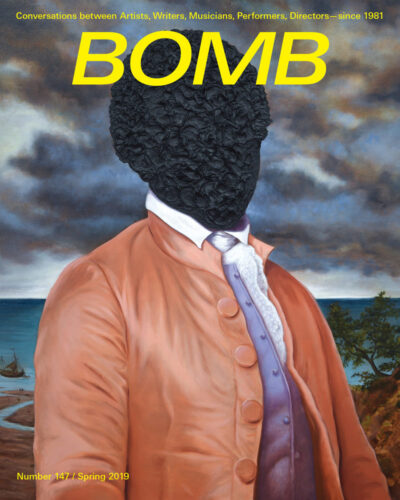 Featuring interviews with Mary Weatherford, Nanfu Wang, Lee Quiñones, Venkatachalam Saravanan, Tyshawn Sorey, Ben Whishaw, Édouard Louis, Geovani Martins, Prageeta Sharma, and James Thomas Stevens.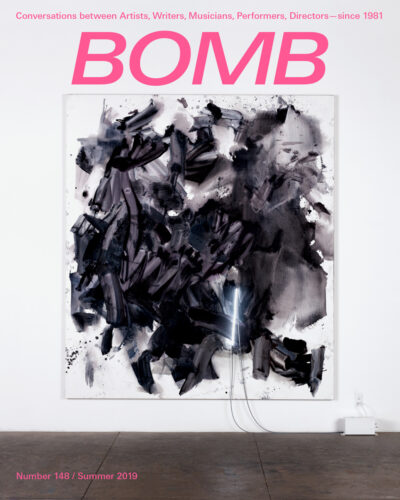 Featuring interviews with Korakrit Arunanondchai, Antoine Catala and Dan Graham, Atelier Bow-Wow, American Artist, Jeff Bliumis, James N. Kienitz Wilkins, Rion Amilcar Scott, and Carmen Giménez Smith.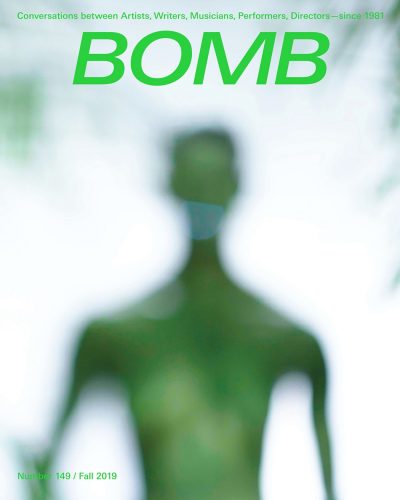 For our 150th issue, we have redesigned our flagship print magazine. This design reaffirms our mandate to deliver the artist's voice, supporting the vital discourse that appears in BOMB with vivid imagery and innovative juxtapositions that encourage dialogue across the arts—from conversations between artists, writers, and performers to exciting literature. We present exchanges in their formative state: revelatory, fluid, and iconoclastic.

---
This issue features interviews with Bruce Pearson, Anthony Roth Costanzo, Jacolby Satterwhite, Cathy Park Hong, Christiane Jatahy, and Seth Price, as well as fiction from Amelia Gray, Deb Olin Unferth, and Jenny Wu, and poetry from Sawako Nakayasu, Andrei Monastyrski, and Bob Holman.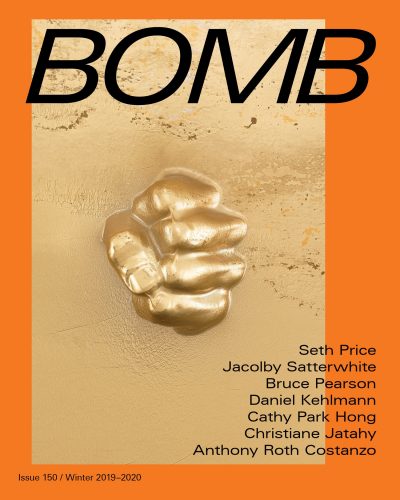 Subscribe now and get nearly 50% off the cover price.