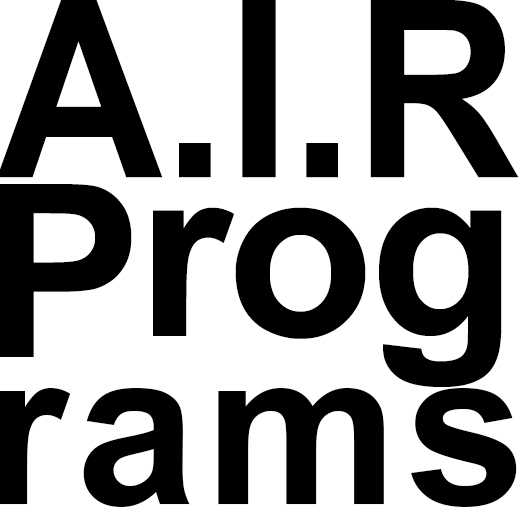 Discover
Artist-In-Residence
Programs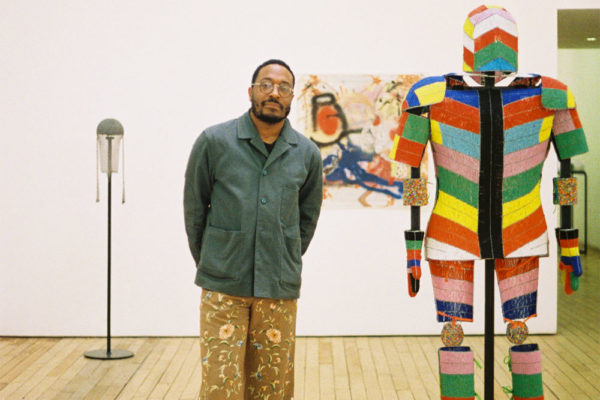 Layering histories and identity.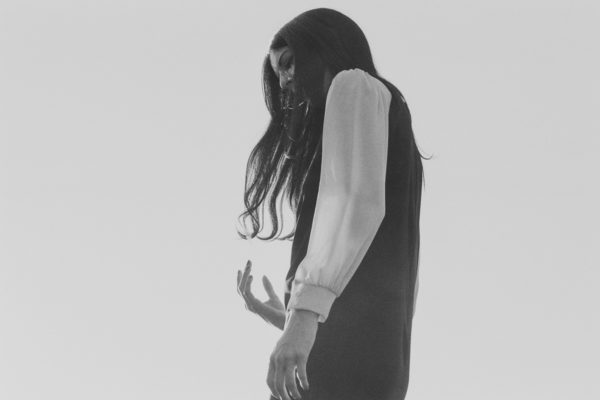 The writer on surrendering, working through her avoidance, and using her body as an anchor.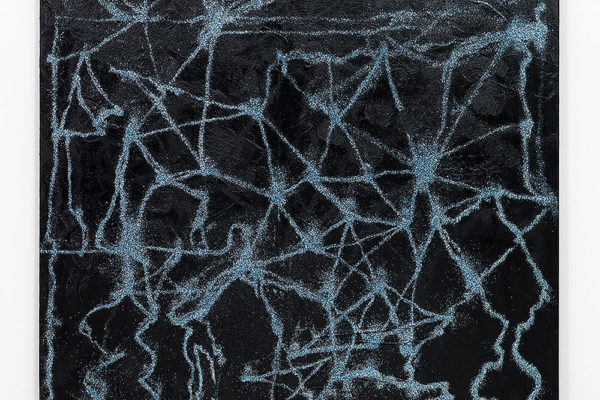 The artists discuss painting landscapes, from transient rays of moonlight to the immensity of environmental changes.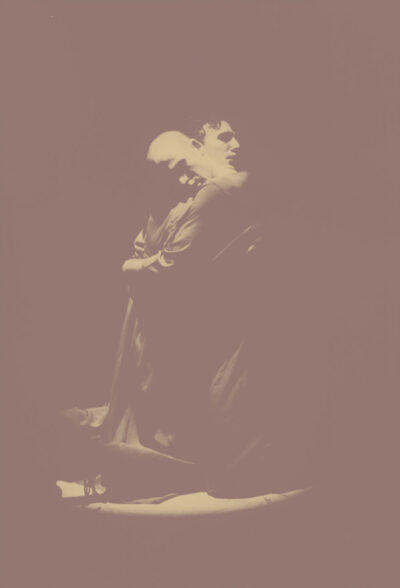 Reza Abdoh, the first large-scale retrospective of the late Iranian-American theater director's work, is on view through September 3 at MoMA PS1. The comprehensive exhibition was co-organized by Bidoun's Negar Azimi, Tiffany Malakooti, and Babak Radboy alongside MoMA PS1 director Klaus Biesenbach.
Featuring interviews with Amit Dutta, Lisa Sanditz, Nina Katchadourian, Anoka Faruqee, Michelle Grabner, Suzanne Bocanegra, Adrienne Truscott, Marcus Steinweg, Mike Wallace, and Lucy Ives.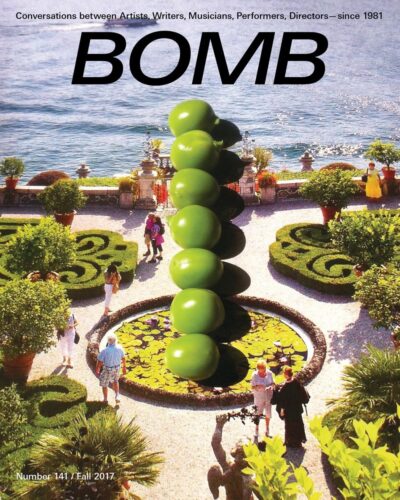 Featuring interviews with Milford Graves, Celeste Dupuy-Spencer, Meredith Monk, Jim Hodges, Lucy Dodd, Branden Jacobs-Jenkins, Jlin, Cate Giordano, Don Mee Choi, Christian Hawkey, and Friederike Mayröcker.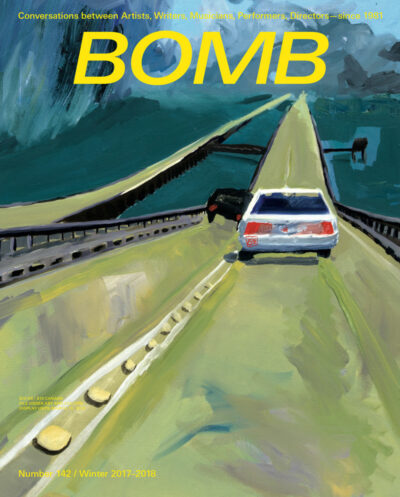 Featuring interviews with LaToya Ruby Frazier and Fred Moten, Sergio De La Pava, Nina Hoss, Barbara Hammer, Joseph Keckler, Lydia Ourahmane, Kaneza Schaal, Hank Willis Thomas and Kambui Olujimi, and Summer Wheat.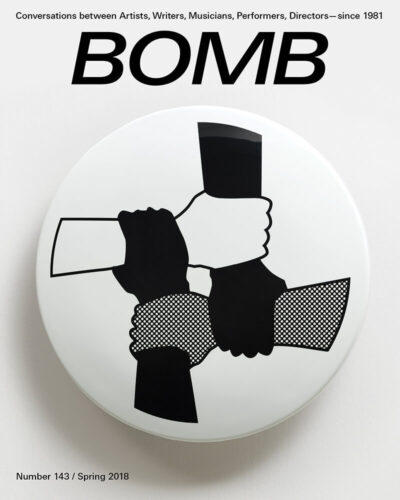 Featuring interviews with Chris Martin, Cy Gavin, Tauba Auerbach, Sam Hillmer, Amy Jenkins, Florian Meisenberg, John Akomfrah, Simone Forti, Ottessa Moshfegh, and Anna Moschovakis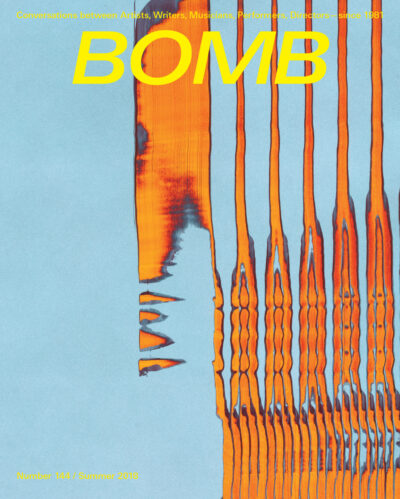 Subscribe now and get nearly 50% off the cover price.
New Books
The publications and authors worth highlighting.
The celebrated Argentine novelist on writing about writers, avoiding labels, and why critics shouldn't write fiction.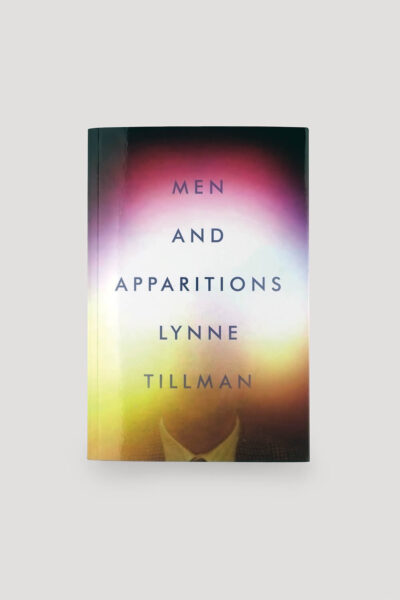 Lynne Tillman's first novel in twelve years, Men and Apparitions, follows a narrator ruminating on his own subject position: Ezekiel "Zeke" Stark, a cultural anthropologist, conducts a study of men's reactions to and impressions of the changing nature of masculinity in America today.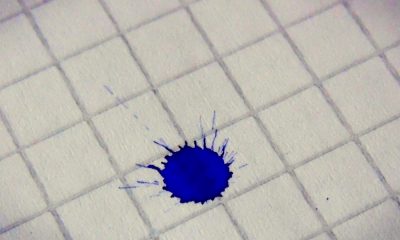 The Invention of Ana novelist on the manipulations of narrative, being submerged by fiction, and the protagonist as STD.
The Restless Souls novelist on reading his reviews, working as a medical equipment tester, and writing responsibly about war and trauma.