Discover MFA Programs in Art and Writing
For our 150th issue, we have redesigned our flagship print magazine. This design reaffirms our mandate to deliver the artist's voice, supporting the vital discourse that appears in BOMB with vivid imagery and innovative juxtapositions that encourage dialogue across the arts—from conversations between artists, writers, and performers to exciting literature. We present exchanges in their formative state: revelatory, fluid, and iconoclastic.

---
This issue features interviews with Bruce Pearson, Anthony Roth Costanzo, Jacolby Satterwhite, Cathy Park Hong, Christiane Jatahy, and Seth Price, as well as fiction from Amelia Gray, Deb Olin Unferth, and Jenny Wu, and poetry from Sawako Nakayasu, Andrei Monastyrski, and Bob Holman.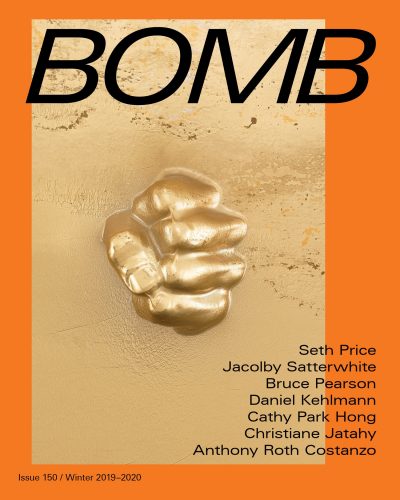 This issue features interviews with Chitra Ganesh, Tania Cypriano, Charles Atlas, Netta Yerushalmy, Vi Khi Nao, Amani Al-Thuwaini, Andrea Hasler, and Bruce Boone, as well as fiction from Verónica Gerber Bicecci, Justin Taylor, Rebecca Dinerstein Knight, and Lee Relvas, and poetry from Shuzo Takiguchi and Bruce Boone.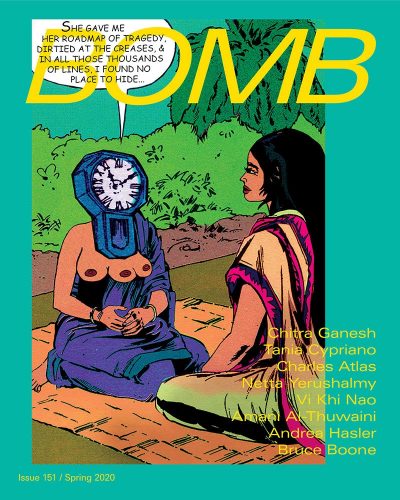 Our summer issue includes interviews with Amoako Boafo, Nicolas Party, Brenda Goodman, Odili Donald Odita, Jenny Offill, Craig Taborn, Rowan Ricardo Phillips, and Jibz Cameron; poetry by Safia Elhillo and Nathaniel Mackey; prose by Lydia Davis, Marie-Helene Bertino, and Saidiya Hartman; and more.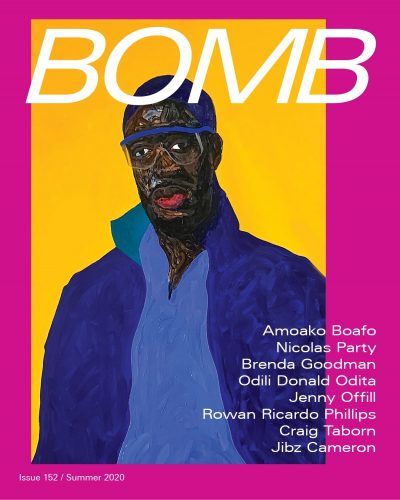 Featuring interviews with Martine Syms, Erica Baum, Billy-Ray Belcourt, Carolyn Lazard, Trenton Doyle Hancock, Nathalie Léger, and Rufus Wainwright.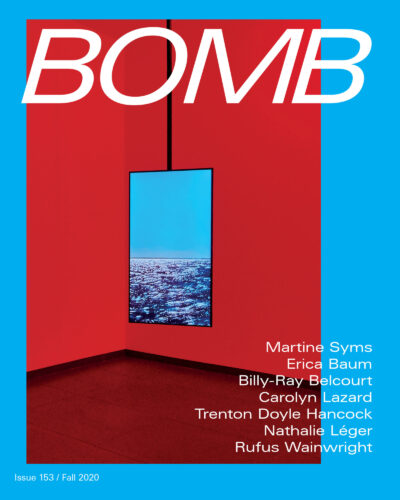 Subscribe now and get nearly 50% off the cover price.