Worlds Apart
Leah Umansky speaks with author Carole Maso about her new book, Mother and Child, a dreamlike sequence of interconnected images, characters, and moments.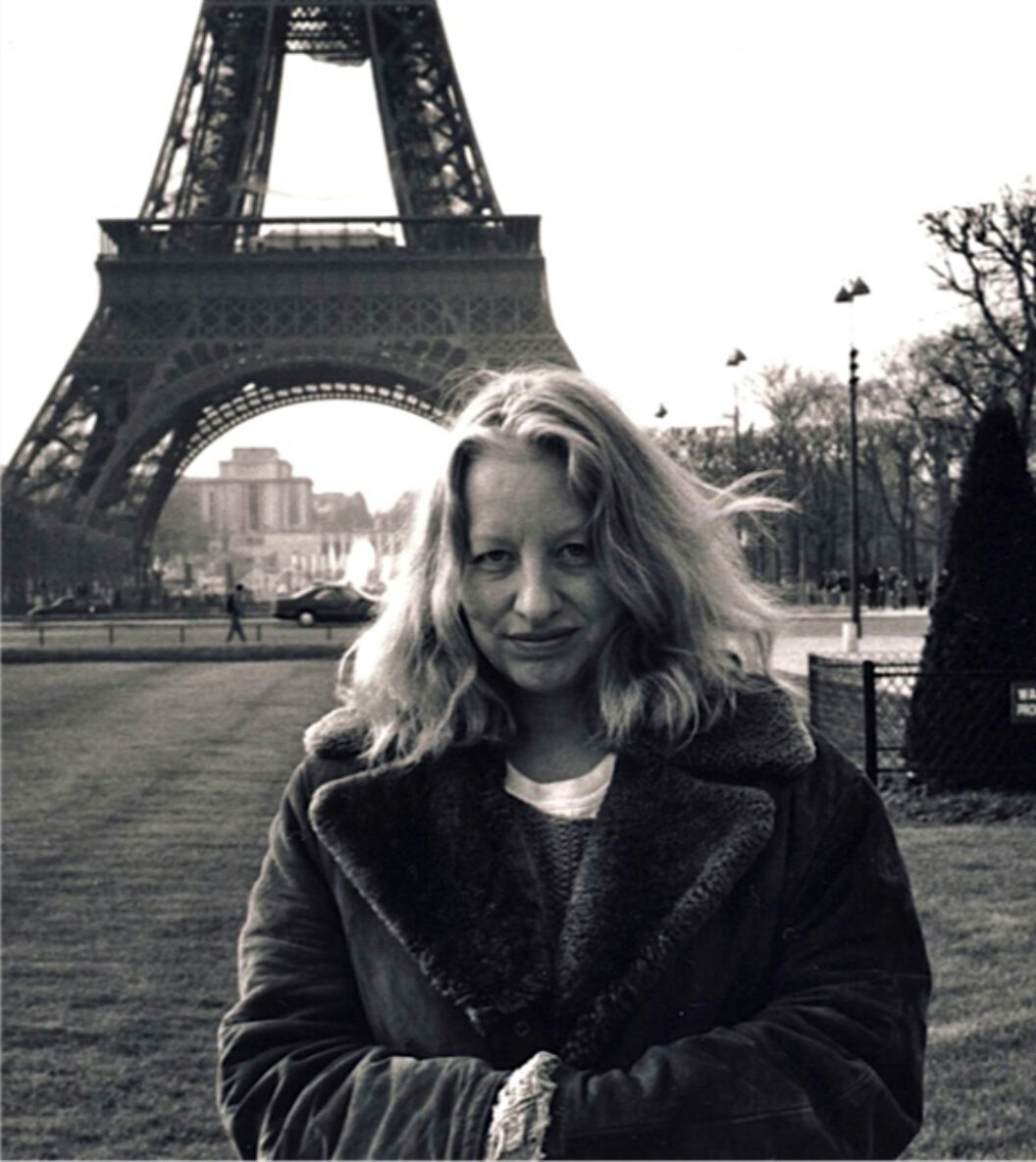 Read an excerpt of Mother and Child as it appeared in BOMB's Summer Issue 120 here.
On her website, Carole Maso describes her process as follows: "Often I have had to resort to a form of my own making, exploring various literary, musical, philosophical and visual modes in order to get close to what my subject and my world require." It is exactly this "making" of Carole's that brings me to her work over and over again. She explores and rearranges her mediums. I admire her attention to language and imagery, eroticism and voice. Although Carole does not designate herself as such, I often think of her as a secret poet. Over the years, we have become friends and e-pen pals.
In the spring of 2011, Carole was named the VIDA's Keynote Speaker at the AWP Conference in Washington, DC. She read from her forthcoming book, Mother and Child, which explores the mysterious and delicate bond between a nameless mother and child whose lives are transformed when a tree is split in half and a bat flies into their house. Both are tested, their lives becoming interwoven with the realms of the animal kingdom, magic, and religion. Their world is never the same; it takes on new meanings and the bond they share grows stronger.
Leah Umansky How would you describe Mother and Child in relation to your previous novels?
Carole Maso The book has a kind of inevitability and unspecified sense of dread and awe, a spiritual incandescence not present in my previous work. It's got some of the focus and intensity of Defiance, but as a novel feels far more vulnerable, as if I am writing without a safety net of any sort into a kind of abyss. Writing it was exhilarating, but it was hard too, because it's such a porous text—so much of it came unbidden and without my ability or desire to completely control it, and I think this leaves it open to attack from critics in the same way Aureole was. It calls into question what is knowable and how we create meaning and this is discomforting perhaps for some—one would rather have those things already legible and agreed upon, but it's what the mother and child are up against: the unknowable, the unspeakable, the grave, the sublime. As they make their way through the world, all they have are strange intimations, echoes, confrontations, inklings, leading in the end to a place of terrible lucidity, a place of awareness. But it is hard won and the reader is asked to make this journey with them, as I was asked, too.
LU You write about many different worlds in this book (the Sacrificial World, the Child-Mother Proximity, the Spiegelpalais, the Hospital World, and even other planets like Gliese and the Goldilocks Galaxy) and they all sort of co-exist. In Break Every Rule, you discuss your boredom with traditional narratives: "To create whole worlds through implication, suggestion in a few bold strokes. Not to tyrannize with narrative. Allow a place for the reader to live, to dream."
CM Yes, certainly, when meaning is less prescribed and directed, and narrative works more tangentially and emotionally, and in oblique ways, the reader is asked to surrender past notions and ways of managing experience. She falls headlong into a dizzying universe of possibility, fugitive states, places novels don't ordinarily allow one to go, but which more abstract forms like music create so beautifully. Who has ever asked what the Brandenburg Concerti or the Missa Solemnis or Das Lied von der Erde means? There's only emotion, fleeting stares, synthesis, form and thought moving through you, moments of unimaginable beauty and mystery. That is something to aspire to.
LU My favorite books of yours are The American Woman in the Chinese Hat, Ava, Beauty is Convulsive, and Aurole for their lyricism, their use of desire and fragmented language. I was drawn to some of the chapters in Mother and Child by the same elements.
CM Most of the chapters move more freely about in time and space but chapter 15 is long and extended, more linear, dealing exclusively with the lamb. There are other linear chapters that stay on a character or event—there's the "Torch" chapter, or the "Girl with the Matted Hair," and these too have resting places. In chapter 14, it's explicitly stated that the mother "thought maybe they could tack a few things down, or make categories or lists …" and there is a brief attempt to tack down the tears, the shark, the divinity basket, to create order through naming. But how do you tack down the tears? It's a moment of breakdown and challenge.
LU What can you say about your writing process with Mother and Child? What advice would you give to a writer who wants to try something new?
CM The writing of this book was set into motion by a single event in my "real" life: a tree fell and bats entered the house while my daughter and I slept, unbeknownst to us, until the next night when they reappeared. This caused a jarring of sensibility so great that the world opened in a whole new way; it was as if a veil had been lifted and what had always been there before me, but was invisible, could now be seen in stark relief. I often wrote—almost as if taking dictation—a piece a day. I was helpless before that unfolding world.
My advice to new writers would be to be receptive to the world, be open to it in all its mystery as it beckons, and to embrace the beauty and strangeness within yourself, and to not be afraid.
LU The Internet trickles into the world of Mother and Child at the end with the slight reference to online dating. What are your thoughts on the literary community in the digital age?
CM Technology separates the mother from her own mother and her child, both of whom are intrigued by the electronic world, which feels quite present in the book to me. Personally, I think the effect of the Internet finally is that it offers both more and less company. There is a community for sure, but on some level it is a congregation of shadows and figments. This incessant typing into a square lighted space. The sending of signals over increasingly shrinking keyboards. Pecking desperately in the hopes that there really is someone else out there to receive the glyphs. There's a primitive quality to it. I'm very touched by it actually. How lonely it is to be alive!
Also I am touched that many people who do not have a creative outlet now do. It's possible for grown men and women to channel their inner teenage girl and do journaling, and scrapbooking, and gossiping and sampling all day long if they like. Send songs to one another, and pictures of themselves in every possible light. Here I am in a funny hat. Here I am with sunglasses and a moustache. The urge to exist. There's something at once very sad and very sweet about it.
The most obvious wonderful thing about the electronic world is that books will not go out of print, and since they won't be burdensome material objects, bookstores and the marketplace will dictate less what gets read. It will be a good time for writers working outside the mainstream at last.
LU I was struck by all of the wonderfully named characters in this book: Mr. Min, The Seven Sleepers, The Vortex Man,The Luna Moth, The Night Oil Man, Uncle Lars, The Girl With the Matted Hair, etc. Can you could speak to the fact that the mother and child are unnamed? I can presume it's to represent universality: that this mother and child are every mother and every child?
CM Everyone else in the book seems to exist on a level slightly more accessible, more reachable, more available, more real. Believe me, I tried to get the mother and the child to come closer, but they would not. They refused names and all the ordinary assignments. They remained in the longing, aching, middle distance in a kind of limbo. Only toward the end did I understand why they hung back, why they remained obscure. I tried to keep them safe and okay, but they were never okay, and they were never mine to save. It was already always too late, as the mother's father tells her near the end, on the only occasion we hear the mother's name.
Another thing that occurred to me intuitively was that anonymity was an attempt to realize the soul, and in some way that is what I was attempting: a portrait of the soul! Indecipherable, transcendent, infinite, mute. What a preposterous idea. I felt the form first—these spectacularly reticent figures, these stories that more often than not resisted easy interpretation. And the form made the content possible.
LU There is a sense of wonder in the book—"How remarkable is the world, and all its creatures and the magnitude of feeling." What can you say about that? Do you feel that your notion of wonder in the everyday world has been heightened since you became a mother?
CM Wonder, as Emily Dickinson describes it, is a "beautiful but bleak" condition. Again when that veil lifted all that was left was wonder and awe. Reverence, admiration, fear, something sublime—I can't say where it came from.
LU In Break Every Rule, you say, "Always I have loved poetry most, but at the same time felt the need for a larger canvas: a series of panels, a series of screens." How might this relate to your writing of Mother and Child?
CM Mother and Child is a series of short pieces that work individually as prose poems, but when arranged sequentially, form a narrative—not a linear narrative, but a narrative nonetheless. This form has given me a way to combine the compression and intensity of poetry combined with the unrelenting vectors of narrative. The book is incantatory while possessing an undeniable trajectory.
LU I love the chapter entitled "Vision," where the mother and the child go to the eye doctor and the mother sees the projection of her child's eye. The mother sees herself through the child:
Suddenly the mother was a child again in her backyard in winter at night holding the hand of her own mother, the Grandmother from the North Pole. Who could have imagined that her own child's eye was lined with the exact trees of her childhood? How strange is the very world we inhabit and call home.
I cherished these moments of imagery in the book that reveal the layers of the mother's life before the child. What did creating this scene add to the novel for you?
CM The way in which we all inhabit the past, present, and future simultaneously reverberates in me. We are a part all of history, and also inhabit a single moment at the same time, the world of the living and the world of the dead, the far past, the recent past, and the immediate present, which is always elsewhere blooming or decaying into future or past. Time streams by us and within us, like the wind. Motherhood highlights this—you see a baby a toddler, a little girl, a teenager, a woman and someone who survives you all at the same time. Time is an essential element in all fiction, and is explicitly so in this book.
LU The novel is rich with animals: there is Bunny Boy (who plays a large role), the Girl's stuffed lamb, Oscar the Death Cat, the wolf, the fox, the Rabbit Oracle, and of course, the Bat. I enjoyed the "lives" of these animals on the page. How did you envision the relationships between these animals and the mother and child?
CM I live in the country with all the creatures now and this is just a part of the fabric of my life these days. A bat set the book into being and animated it, and all the other animals that surround me followed suit. The deer, often accompanied by the Virgin, appears at crucial moments in the book. It's a charmed and mystical relationship I think. One night the god Anubis stood in my driveway staring right into the headlights of the car—a coyote. I think there is a fluid, brutal quality to life in the country; one can't keep the outside from coming in, both literally and figuratively. And there is something so astonishing still about seeing a deer wading in the pond among the lily pads, or an owl on the woodpile or a heron in mist—I can't tell you. The turtles that come up out of the pond to lay their eggs, the praying mantis, the frog, the opossum and her babies; I live to see the red fox. The mother and the child are at the mercy of these visions, as am I.
LU I found it curious, not being a mother myself, that I still understood and empathized with the Mother throughout the book. You display these "codes" between the Mother and Child in such an imaginative, yet clear way throughout the novel. What kind of audience did you have in mind for your novel?
CM I did not have a particular audience in mind, and I'm not even so sure it's important that the bond is one between a mother and child in the end. It feels more abstract to me than that. Once someone described to me her relationship with her own mother and said, "I loved her; she was big when I was small." It might be as archetypal as that. Some profound connection between two people, one bigger, one less big, one young, one less so, bound by need, desire, a certain ferocity, tethered together for a time, traversing the earth.
LU What I love best about the novel is that there is so much more than what meets the eye. This is not just a Mother and Child story. It is otherworldly, spiritual, magical, and fantastical. It is almost a meditation on our small existence in the larger scope of things.
CM This is certainly true. It's a novel of the visible and the invisible, a novel of appearance and disappearance and the enigma of existence, and the vertiginous nature of reality. There is an existential pain or discomfort the mother and child sense feel but are scarcely aware of. Again, to quote from Dickinson, this seems to get close to their predicament:
There is a pain—so utter—
It swallows substance up—
Then covers the Abyss with Trance
It is probably my most philosophical, spiritually ravenous, haunted and in certain ways most ambitious book. I am moved by the mother and by the child and their deep desire against all odds to stay alive, and I fear the god that summons them, the mystery of their suffering and their endless courage.
Carole Maso is the author of the novels Ghost Dance, Ava, and Beauty is Convulsive: The Passion of Frieda Kahlo, a sequence of prose poems, Aurole, a memoir, A Room Lit by Roses, and the ongoing project Bay of Angels, among other works. She has been awarded grants from the New York Foundation for the Arts and the National Endowment for the Arts, and is a professor of Creative Writing at Brown University.
Leah Umansky is a New Yorker by birth, a teacher by choice, and an anglophile at heart. Her first collection of poems is Domestic Uncertainties. Read more here.