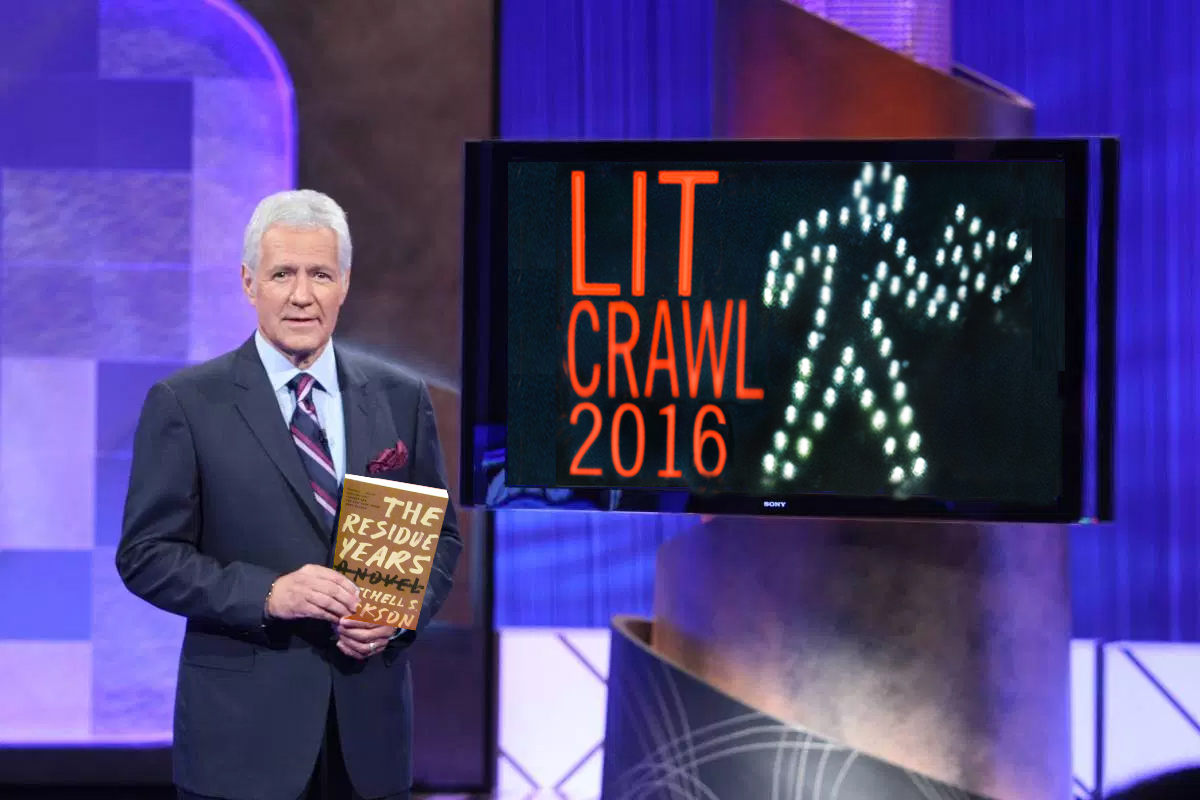 Presented by BOMB and the National Book Foundation
Saturday, October 1, 8:00 - 8:45pm
KGB Bar, 85 East 4th St., New York, NY 10003
Everyone's favorite literary trivia game returns for a booze-fueled and heckler-filled competition between authors, readers, and the occasional barfly. Based on a certain long-running game show, Nerd Jeopardy is for anyone who's wanted to drunkenly yell "Who is Proust?" Audience participation is duly rewarded, with glory and prizes distributed indiscriminately.
Hosted by BOMB's Ryan Chapman with special guest Mitchell S. Jackson.
About Mitchell S. Jackson
Mitchell S. Jackson is a Portland, Oregon native who lives in Brooklyn, New York. He received an M.A. in writing from Portland State University and an M.F.A in Creative Writing from New York University. He has been the recipient of fellowships from TED, the Lannan Foundation, The Center For Fiction, and The Bread Loaf Writer's Conference. His novel The Residue Years was released in the summer of 2013 and was praised by publications such as The New York Times, The Times of London, The Paris Review, and The Sydney Morning Herald. Jackson is Whiting Award recipient. His novel also won The Ernest Gaines Award for Literary Excellence and was a finalist for the Center For Fiction's Flaherty-Dunnan First novel prize, the PEN/ Hemingway award for first fiction, The Hurston / Wright Legacy Award for best fiction by a writer of African descent; it was long-listed for the William Saroyan International Prize for writing and the Chautauqua Prize, and named an "Honor Book" by the BCALA. Jackson has become a well-regarded speaker who was read and/or and lectured at institutions including Brown University, Columbia University, Yale University, Middlebury College, and UMASS; at events including The Brooklyn Book Festival, The Miami Book Festival, and the Sydney Writers' Festival; at various adult prisons and youth facilities; and for organizations including The Pathfinders of Oregon, The PEN / Faulkner Foundation, and The Volunteers of America. He serves on the faculty of New York University and Columbia University.
About Lit Crawl
The first Lit Crawl NYC took place in 2008, along a rambling route from the Lower East Side, to the East Village, and over to Williamsburg. Since then, the upstart Lit Crawl has become a permanent and highly anticipated fixture on New York City's packed literary calendar. Lit Crawl NYC brings literature to the streets via brainy readings and wacky events such as Literary Pictionary and Nerd Jeopardy alongside Tarot card readings, Flash portraiture, mobile photo booths, music from publishing house bands, and hundreds of other events full of readers, writers, fun-loving boozers, and all-around literary mayhem.
Facebook event | Full Lit Crawl Schedule
Tags: