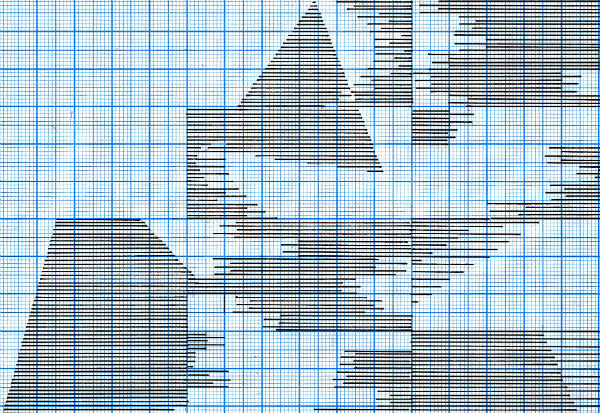 Detail of Ten Seconds, 2013.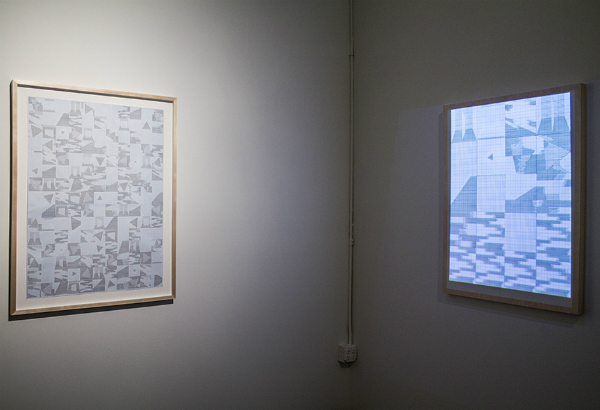 Installation view of Ten Seconds, 2013. Photo: Shayna Hawkins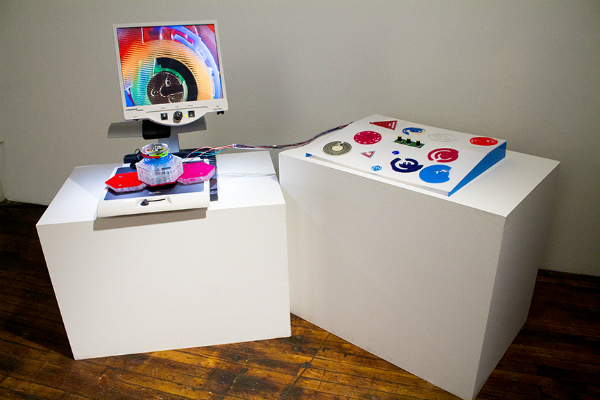 Lowtekvision, 2013. Photo: Shayna Hawkin.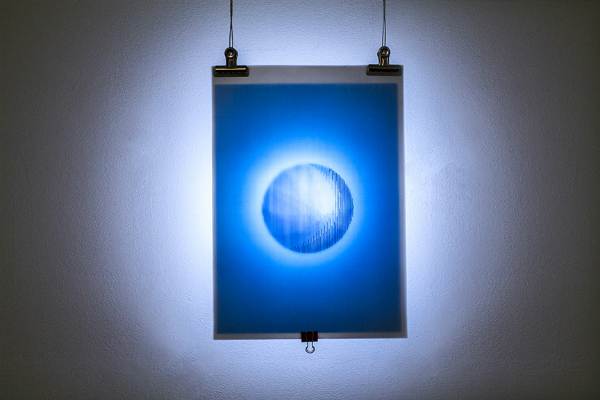 Flower Animation, 2013. Photo: Shayna Hawkin.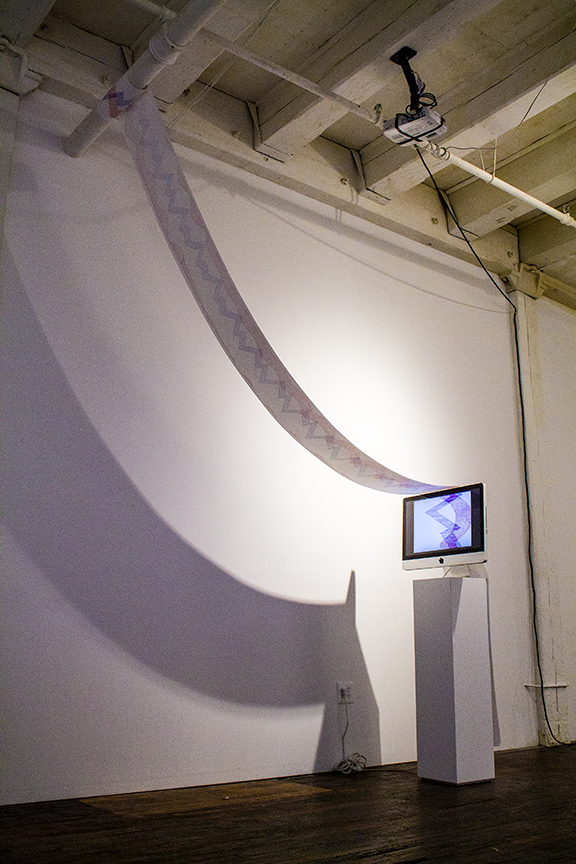 Exhibition view of "Apophenia" at Transfer Gallery, Brooklyn. Photo: Shayna Hawkin.
Apophenia is a collection of works exploring the possibilities—and limitations—of an artist's aura in a digitally-oriented world. The exhibition "Apophenia" consists of a series of hand drawings and animations, installed alongside a machine that manually creates animation. The works invite the viewer to simultaneously experience both the animation itself alongside the exposed analog apparatus that produces it.
The meticulous hand drawings make manifest the notion of repetition, a yearning for the infinite. Within the patterns that emerge, however, individual fragments of the animation reveal their lack of continuous identity—a tacit acknowledgement of the imperfections of the human hand.
10 Seconds is a large quilt drawing of 120 squares, each of them is a frame in a 10-second-long gif-animation loop capturing geometric shapes in motion. The frames are placed on the drawing randomly and not in the order of the animation.
2 Seconds is also a combined gif-animation and drawing work, made of two color patterns that seemingly repeat themselves endlessly. In a closer look, the viewer can notice small changes in each of the fragments. The change is the core element that creates the movement in the animation.

"Apophenia" was on view at Transfer Gallery in Brooklyn until January 25, 2014. This is a documentation of the exhibition and selected works from it.
Alma Alloro is a contemporary retro-futuristic artist living and working in Berlin. Her work spans a variety of media, including drawing, sculpture, music composition and performance. She has shown with Preview Berlin, Sommer Gallery in Tel Aviv, Furtherfield Gallery in London, and Eigenheim Gallery in Weimar.