Sound artist Christine Sun Kim and multidisciplinary artist Thomas Benno Mader collaborate on Recording Contract, documenting the audio signals as a digital recorder travelled from Berlin to New York. After the file arrived in New York, Kim—who is deaf—edited the piece. See their contract and listen to excerpts from the project as well as the full 24 hour version exclusively on BOMB.
Christine Sun Kim is featured in Soundings: A Contemporary Score at MoMA through November 3rd. She will be giving a talk there on October 7th.
To hear Recording Project in its entirety, listen above or click here.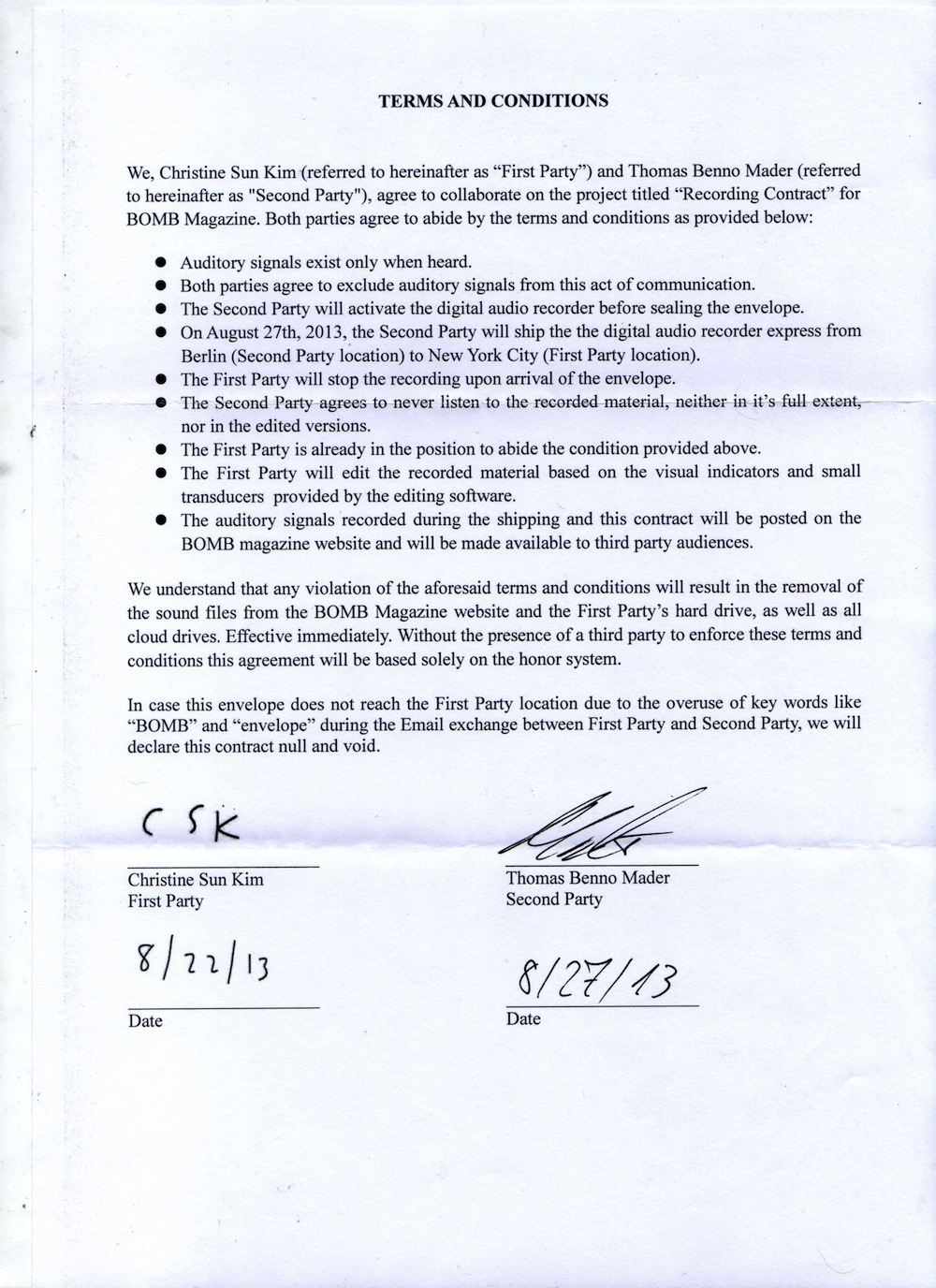 The contract between Christine Sun Kim and Thomas Benno Mader, 2013. All images courtesy of the artists.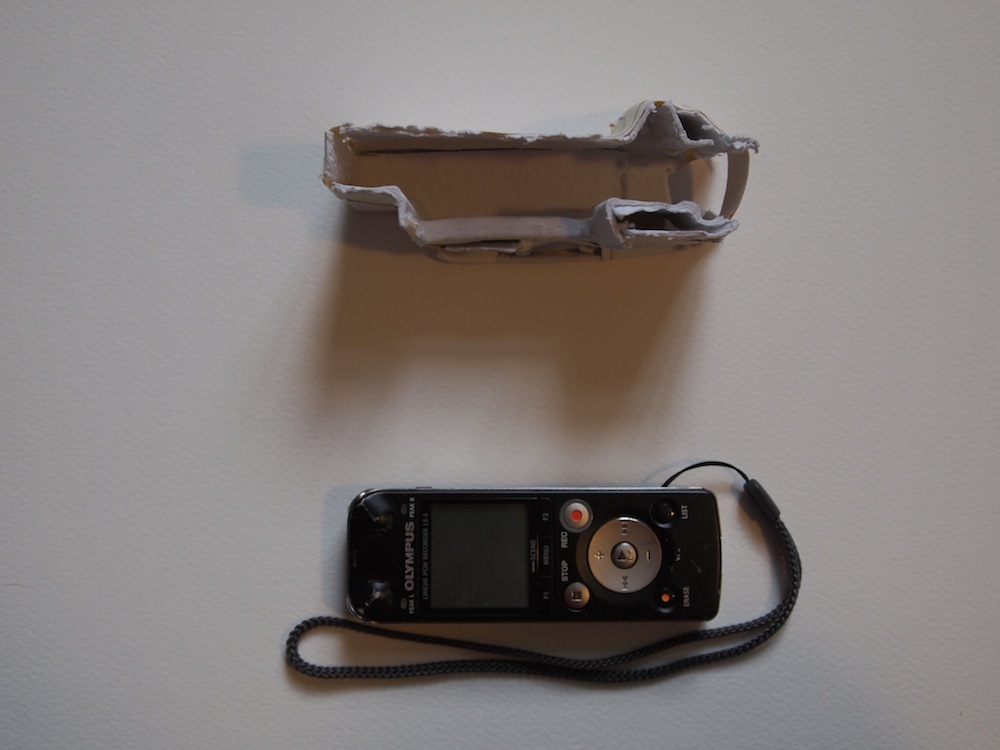 Recorder and packaging, 2013.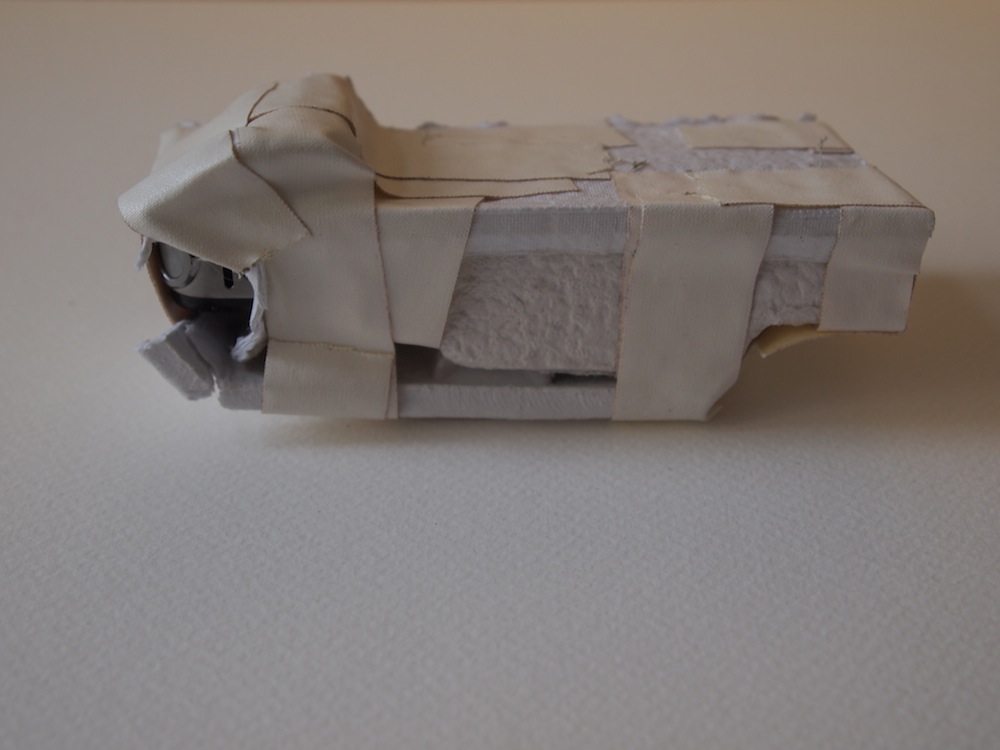 Recorder ready for shipment, 2013.
For more on Christine Sun Kim, visit her website.
For more on Thomas Benno Mader, visit his website. Check out his collective project sltdby here.