Poet Raphael Rubinstein transforms Raymond Queneau's Exercises in Style into a numerical formula.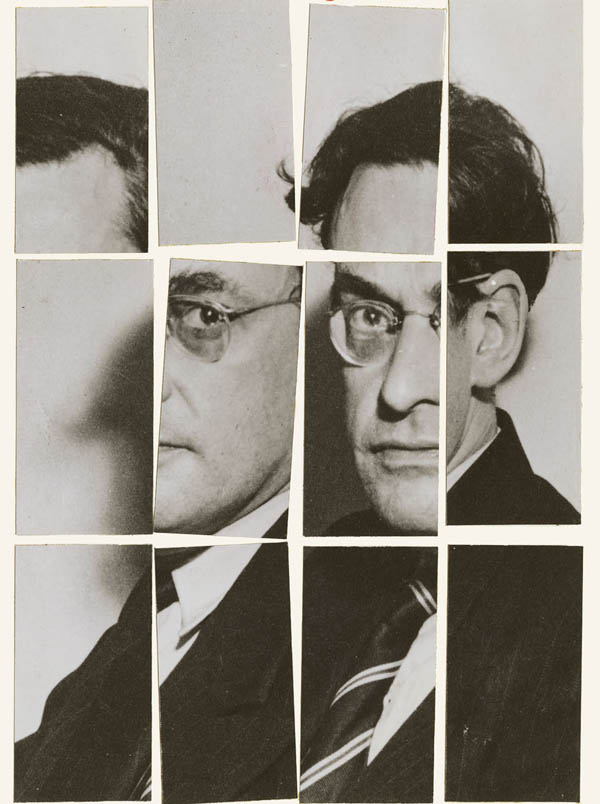 Raymond Queneau. Photo courtesy of New Directions Press.
99: Number of exercises in the original edition (1947) of Raymond Queneau's Exercises in Style.
28: Number of additional variations by Queneau, available in English for the first time in the edition just published by New Directions. The original 99 are taken from in Barbara Wright's 1958 translation; Christopher Gordon Clark rendered the 28 new additions.
10: Variations commissioned by New Directions for this edition from contemporary authors, including, among others, Jonathan Lethem, Harry Mathews, Lynne Tillman, and Frederic Tuten.
137 (in case you aren't keeping track): Total number of exercises in this book.
3: Number of main characters in the book (a peevish young man with a long neck, another older male bus passenger, a friend of the young man's), none of whom is named until the very last word of the 99th exercise.
90: Amount of narrative interest for readers inherent within Queneau's original anecdote on a scale of 1 to 100, with 1 being the most exciting and 100 the most boring.
10: Page by which you will realize that the banality of the core narrative is what makes this unbelievably riveting book possible.
11: Number of exercises based on types of classical rhetoric I had to look up in the dictionary (synchysis, distinguo, homeoptotes, polyptotes, apheresis, apocope, syncope, parechesis, epenthesis, paragoge, antiphrasis). Despite such classical trappings, Exercises in Style is not in the least intellectually pretentious, thanks in large part to Queneau's passion for all things vernacular.
0: Number of said rhetorical terms I will remember next week.
44: Queneau's age when he published Exercises de Style.
2: How many years that had passed between the end of the Second World War and the first publication of Exercises de Style.
0: Number of explicit references in the book to the recently concluded war.
252-253: Pages on which you will find Harry Mathews's "For zeu Frentch" which reproduces with wicked accuracy how someone with a heavy French accent might read Queneau in English. What makes Mathews's text really impressive is that he uses French vowel and consonant patterns, rather than English/American forms, to suggest the sounds of French-accented English. It starts off, "Ouann deille araounnd noune nïeu Parc Monceau ann zeu rïeu plettfôme ov a maur o laiss feul S boss (naou éitifor)."
153: Page number of Barbara Wright's version, "For ze Frrensh," which is pretty funny, too. "For ze Frrensh" is Wright's substitute for Queneau's original "Poor lay Zanglay," which begins, "Ung joor vare meedee. . . ." Wright, an phenomenally gifted English-born translator who died in 2009, made a few other canny substitutions, all approved by Queneau.
128: Approximate number of times I laughed aloud or grinned broadly while reading this book. "Why not 137?" you may ask. The additions by the contemporary authors are all brilliant pieces of writing that are well worth reading, but apart from Mathews's "For zeu Frentch," none of them quite capture Queneau's offhand virtuosity and satirical verve. Maybe Mathews was helped by actually having known Queneau, who died in 1976.
1: Number of things I wish had been included in this otherwise awesomely comprehensive edition—Barbara Wright's introduction to the paperback edition New Directions published in 1981. While this new edition features Wright's witty intro to the 1958 Gaberbocchus Press edition of Exercises in Style, the 1981 intro is full of valuable information, such as the fact that the book was inspired by a performance at the Salle Pleyel of Bach's Art of the Fugue that Queneau attended in the 1930s with his friend Michel Leiris.
2: Influential Parisian coteries of which Queneau was an important member (The Oulipo, which he co-founded in 1960, and the Collège de 'Pataphysique, which he entered in 1950).
8: Parisian arrondissement in which the "action" takes place.
3: Number of exercises that satirize or parody some aspect of literary life. "Awkward" is written in the voice of a would-be novelist and clumsy writer who resents the judgments of snobbish publishers' readers. Queneau, who worked for many years as an editor at Gallimard, no doubt encountered his share of such characters. "Blurb" is a hilarious parody of publishing PR-speak made even funnier by the fact that the book being hyped is Exercises in Style itself. "Beat," Fredrick Tuten's contribution, takes aim at the clichés of Beat literature.
3: Number of likely responses you may have to this book if you are a writer, including but not limited to utter liberation ("It's possible to make great writing out of the most banal material!"), envy ("I wish I'd thought of this first!") and despair ("I will never write anything remotely as original and brilliant!").
5: Reasons you should read Exercises in Style: it's easily accommodated into busy schedules or short voyages (brief chapters and no obligation to read them in order); it constitutes a literary equivalent of the Nouvelle Vague before there was a Nouvelle Vague; it will remind you of just how weird and infinite human language is; Stefan Themerson's lively figure drawings at the head of each of the 99 original exercises; "Laughter enhances your intake of oxygen-rich air, stimulates your heart, lungs and muscles, and increases the endorphins that are released by your brain," according to the Mayo Clinic.
2: Books by Queneau in which Parisian public transit plays a significant role. At least half of Exercises in Style takes place on a bus; the plot of Queneau's best-known novel, Zazie in the Metro (which Wright also translated), hinges on a little girl's mad desire to go for a ride on the Paris subway.
2: Number of other literary works on my shelves that rely on Parisian mass transit: Jacques Jouet's Poèmes de metro (2000), a 263-page book of poems written while the author was traveling on the Paris metro, and Julio Cortázar's story, "Manuscript Found in a Pocket" (in his collection A Change of Light, 1980).
2: Number of other 20th century writers I can think of off the top of my head who are as funny as Queneau (P.G. Wodehouse and Flann O'Brien, especially in the newspaper columns O'Brien wrote under the moniker Myles na gCopaleen).
4 or 5: Number of times I've already made the point that Exercises in Style is FUNNY.
1,595: Number of pennies (not including sales tax) you will have to fork over if you buy this book at the cover price (support your local independent bookstores).
0: Minutes you should wait before rushing out to do so (support your local. . .).
Tags: